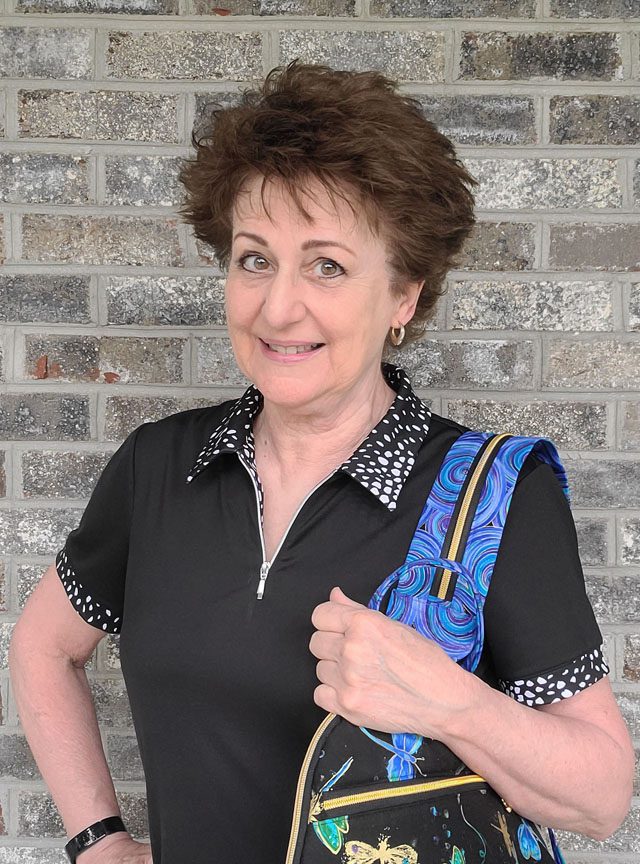 So….
it was during the "lockdown" phase of the pandemic last year that I started toying with the idea of letting my hair go grey. I had gotten totally frustrated with having to spend so much time covering up my grey hair when I was never even leaving the house! All of a sudden it seemed kinda dumb!
I knocked the idea around in my head for several months doing research and evaluating my various options and here's the deal… I never realized how complicated it was going from brunette to grey, even with hair as short as mine!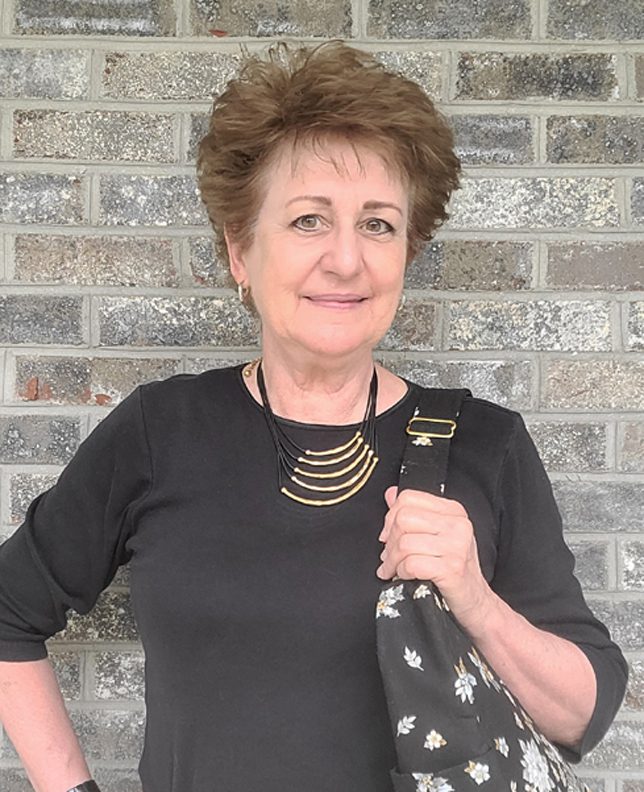 In late April I started using a color that was a couple of shades lighter in order to get ready for the big change. It took several months of course to see any change but by September, this was how it looked… noticeably lighter but with a LONG way to go!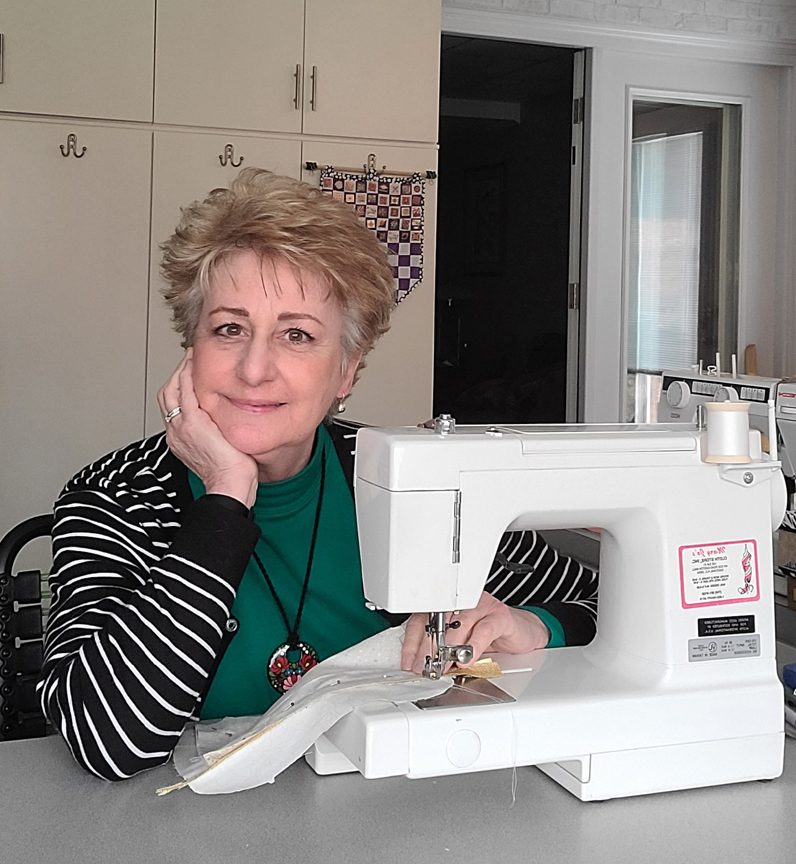 In November I was ready for the BIG plunge and let my hair stylist give me some near platinum highlights. I had decided I just couldn't deal with a white skunk stripe down the middle of my head. It was bad enough that I had to deal with it in the area just over my ears. All in all though, I was pleased with this temporary look…after I got used to it that is!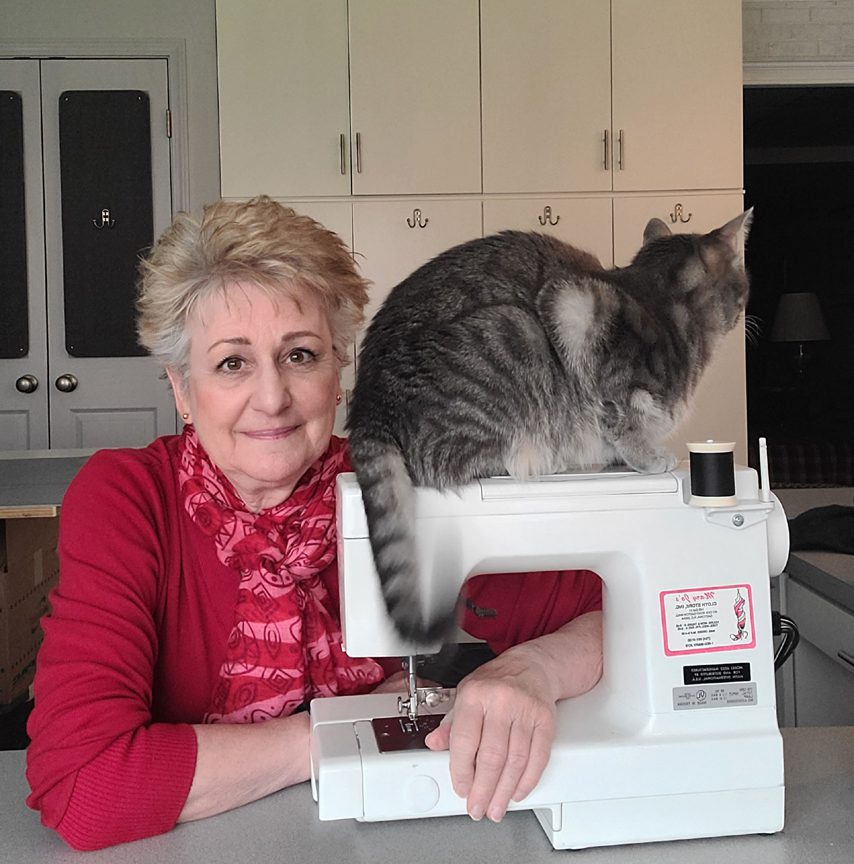 This picture was taken in late-December and it was about now that I was MOST dissatisfied with the process. The silver/white areas were starting to take over and I just hated how they looked against the light brown areas that were still predominating, especially when seated next to my cat who sports the look that I envy!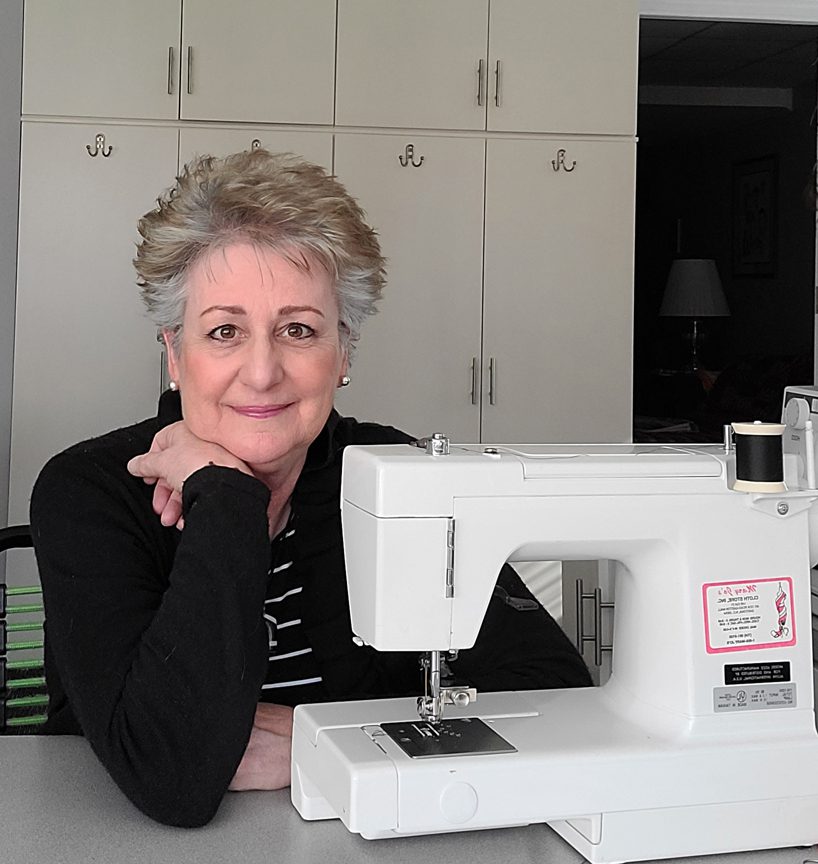 Here we are in early February with still far too much brown areas, but by now I had started using a temporary toning product recommended by my daughter called Overtone. I used a silver that toned down those white areas so they tended to blend better with the still-brown areas. This was easier to deal with for me, but still more labor intensive that I wanted.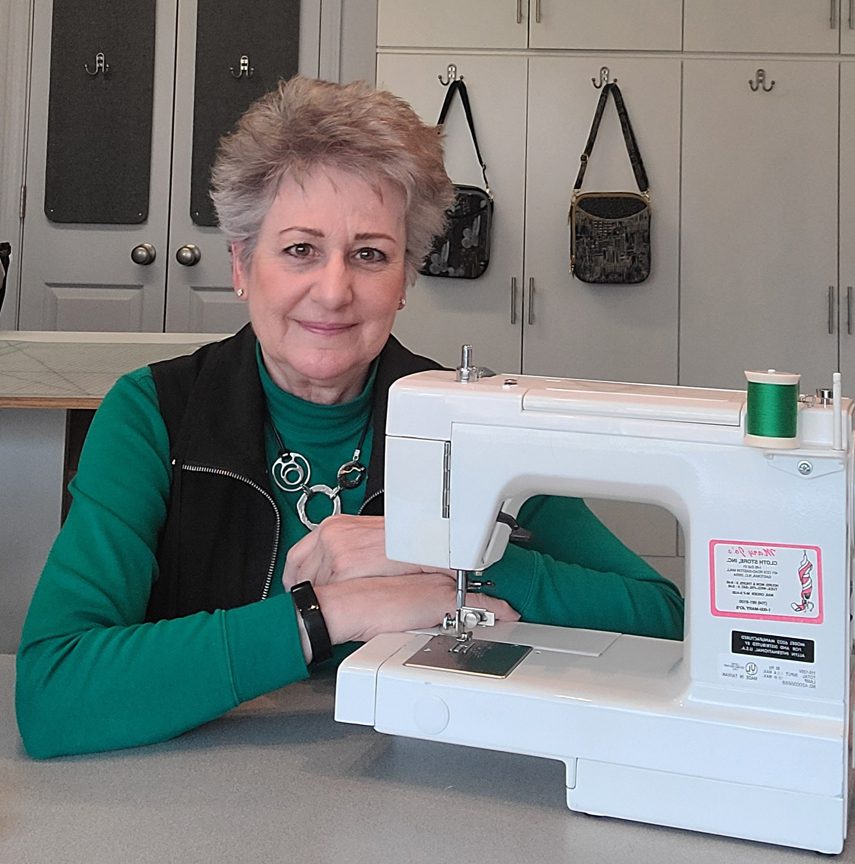 By March the grey areas were starting to predominate which was encouraging. I was still using the silver Overtone product and I was finally starting to get used to this new look.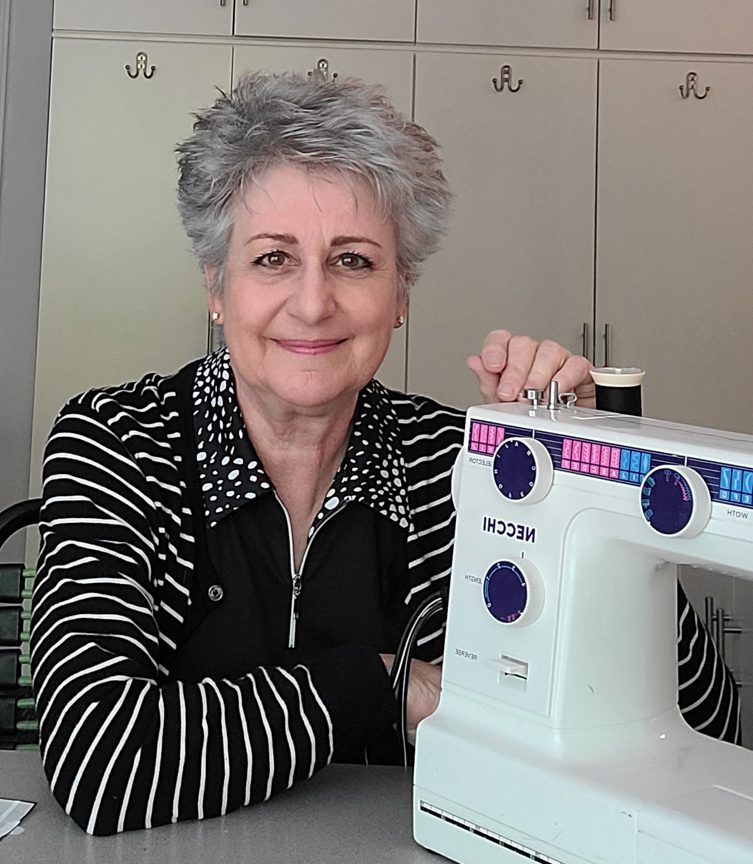 By April the brown areas were in full retreat (which meant the white areas were starting to really take over around my face) so I started using a semi-permanent coloring agent in a darker grey shade which I applied with a highlighting cap. This was even MORE labor-intensive but I wanted to tinker with this look a bit before asking my stylist to apply it with permanent color and I'm glad I did because I'm much happier with this look than I am with all that white color around my face.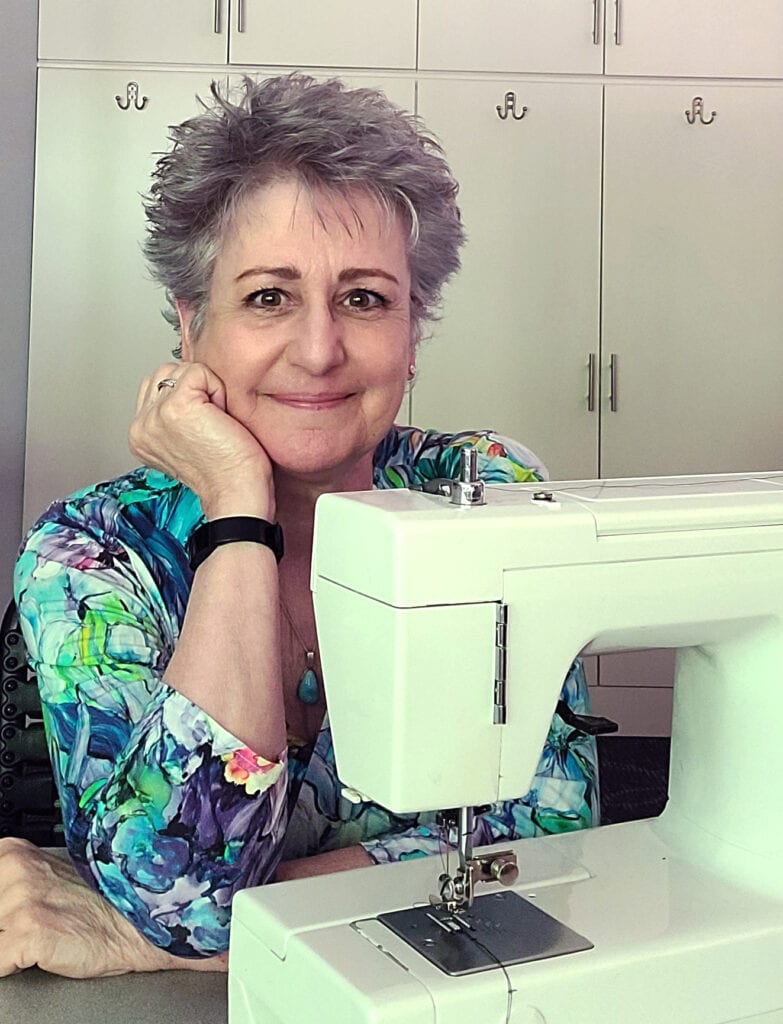 Which brings us to the present (May 2021) and I was ready for a far less labor intensive answer to toning down the white around my face. I decided to go with an Overtone product again, only this time I tried the hair conditioner in "Extreme Silver" which is designed to be left on your hair after shampooing for 3-5 minutes (or more). It's not permanent. It gradually washes away after just a few shampoos, but using it as a conditioner seems to be comparably easy to me and if you compare the color that my hair is now to that of my cat (above)… well, I think you'll agree its pretty darn close! (see below)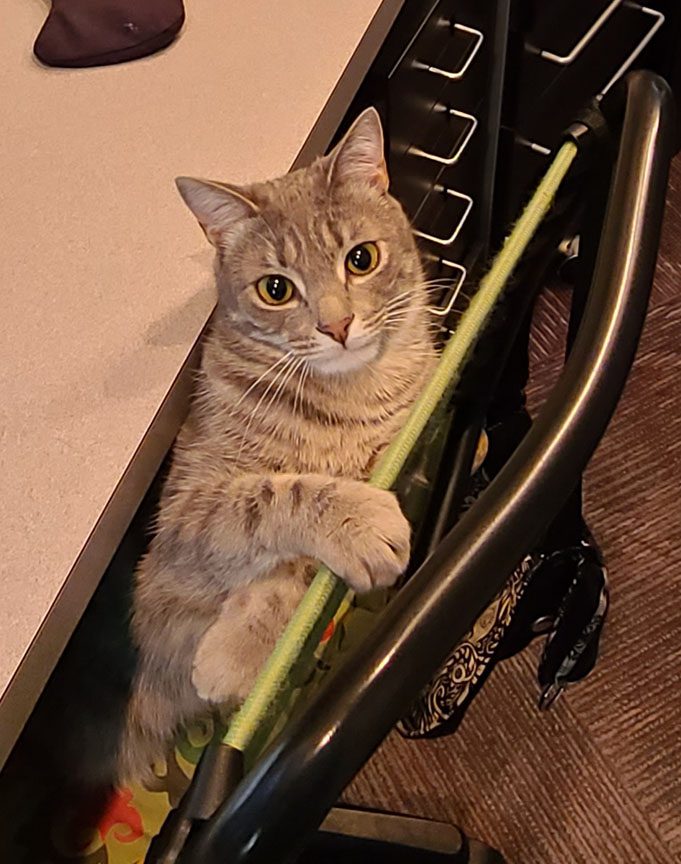 Best of all… I'm happier with this look (which by the way CAN & DOES look a good deal lighter depending on lighting conditions, since the silver REALLY reflects the outdoor lighting). I feel like it's age-appropriate but not so OLD-looking… at least I don't FEEL like I look so old now.
So what's the verdict?… I'm happy for now, but in my heart I know that this saga is something that will probably continue for quite some time…but then again whoever said that letting your hair fade to grey was easy, was LYING! Just like aging… its not for weinies! 🙂
And now, it's YOUR turn!
What do YOU think? Should I have stayed with the dyed hair look? Or was the white look better for me? And don't worry… you can be brutally honest. I can handle it! 🙂 And remember, we love reading your comments and answering your questions too, so please feel free to leave either or both in the space provided below.
Check out the best sewing pins with me on Pinterest, join in on discussions or show off your work in our FaceBook Group, or get your daily sewing fix on our Facebook Business Page or get behind the scenes scoops on Instagram, and be the 1st to know about new patterns, discount codes and sample sales by signing up for our monthly newsletter.