So…
in our last post I showed you a seriously beautiful sample that should perform quite well for us at retail shows, but here's the deal… as much as I LOVE making show samples, every now and again I get a kick out of making a "novelty" sample!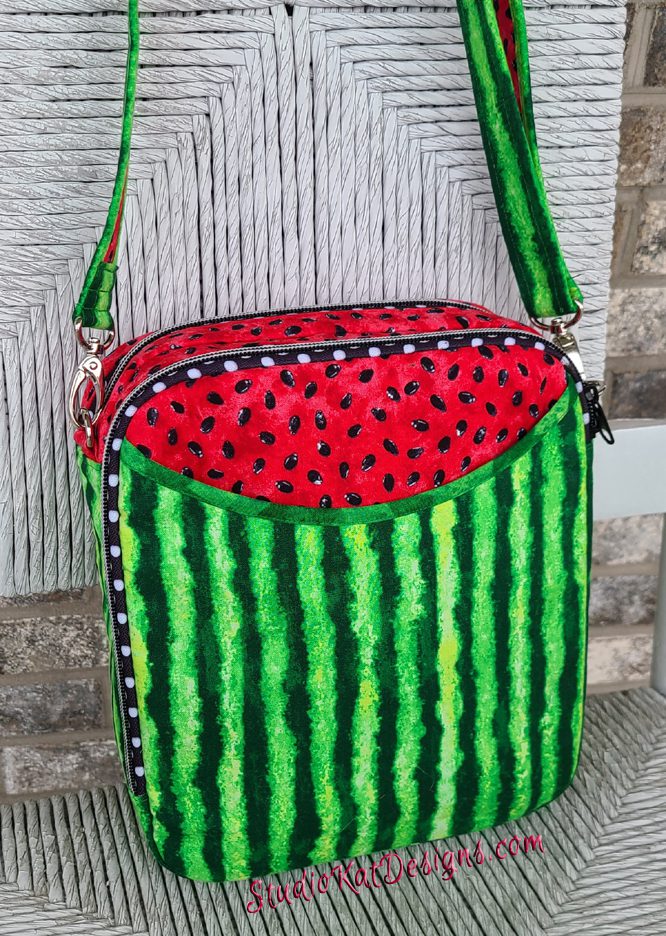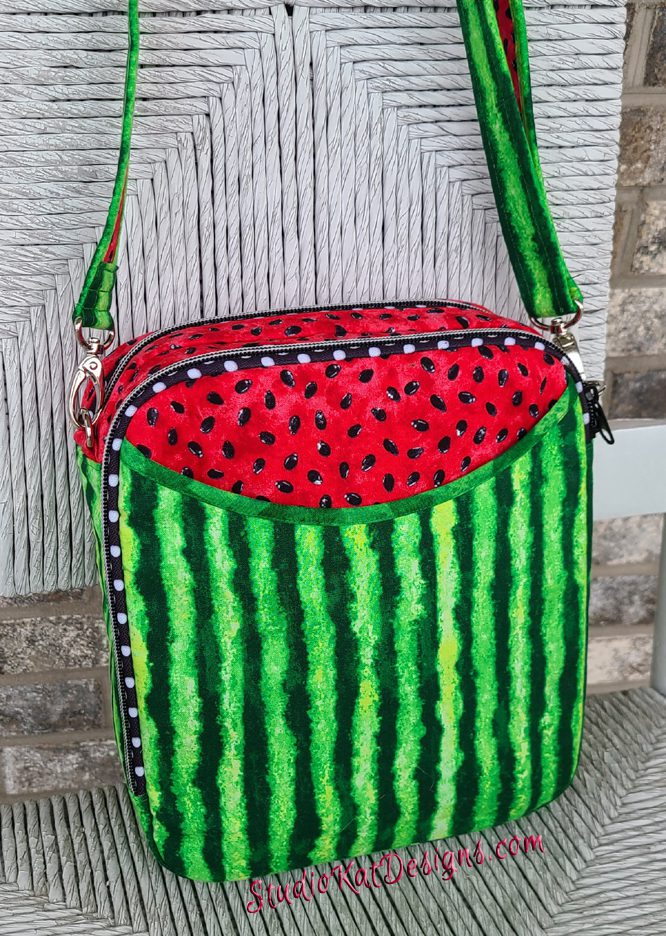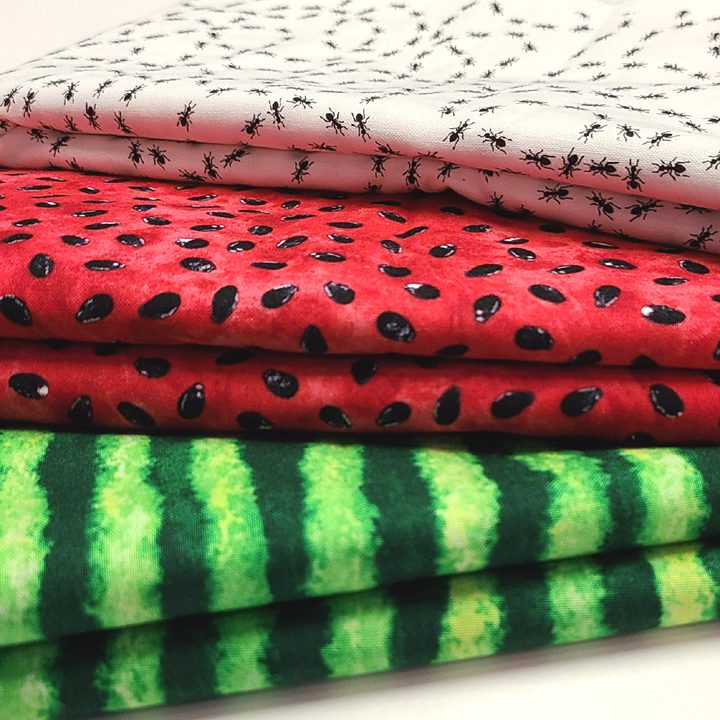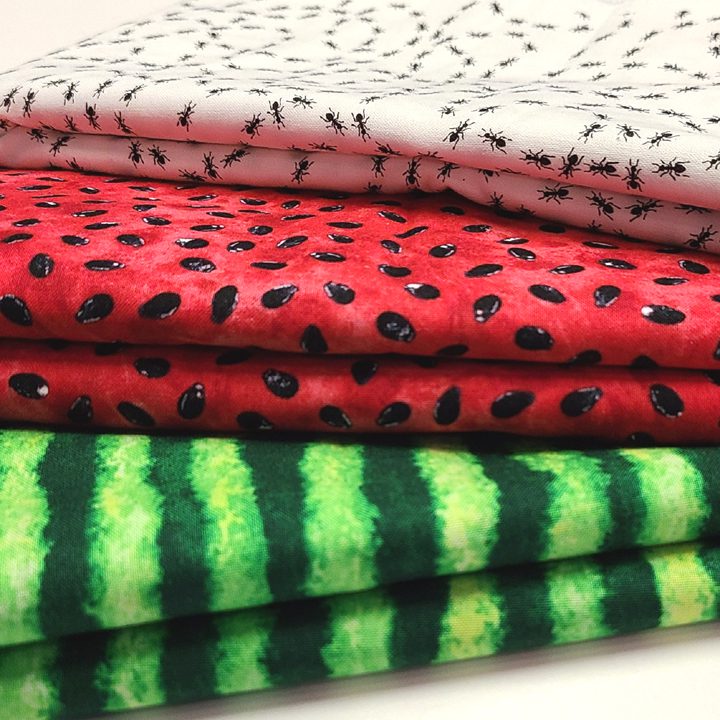 But from the moment I saw these three fabrics on the Missouri Star website, I instantly knew what I simply HAD to do! And in the end, a really FUN novelty sample can create as much (or more) customer reaction for us at shows as an elegant cover bag!
Here in the picture at left you can see that the zipper opening for the thinner front zippered storage area is much longer and that would be so that the flap will open wide enough to allow better access to the card slot area with in (see picture below).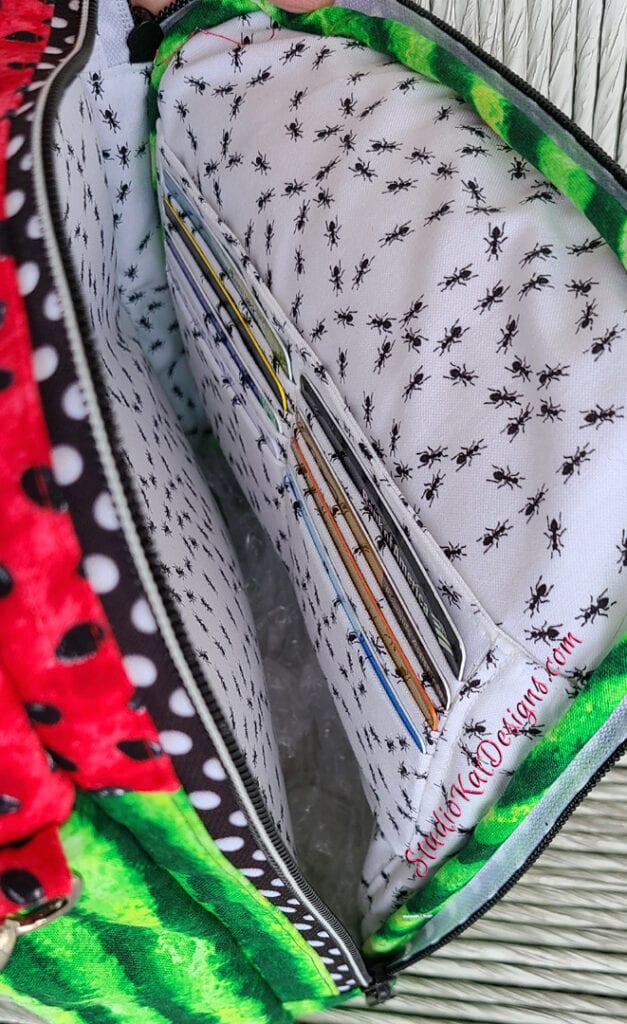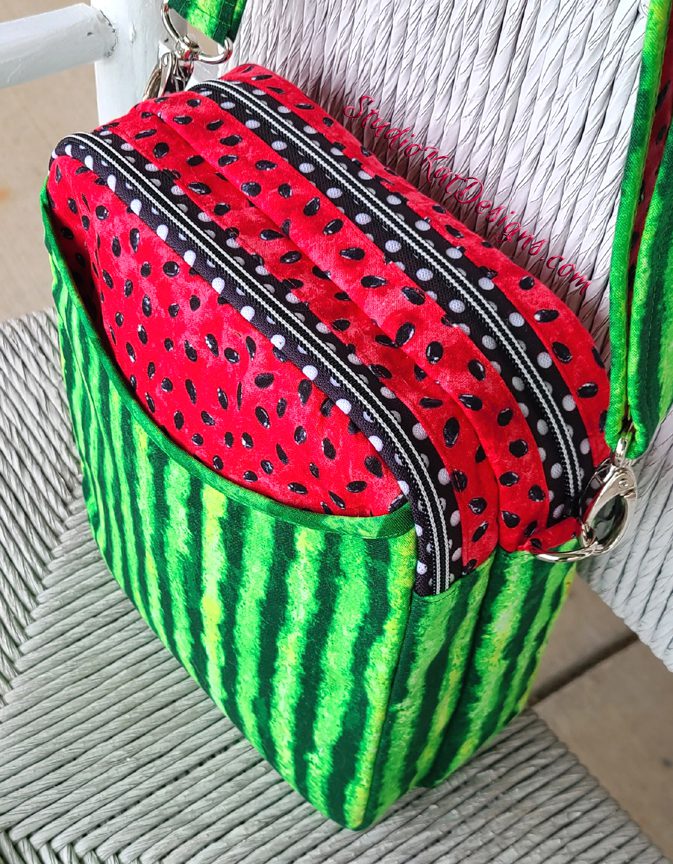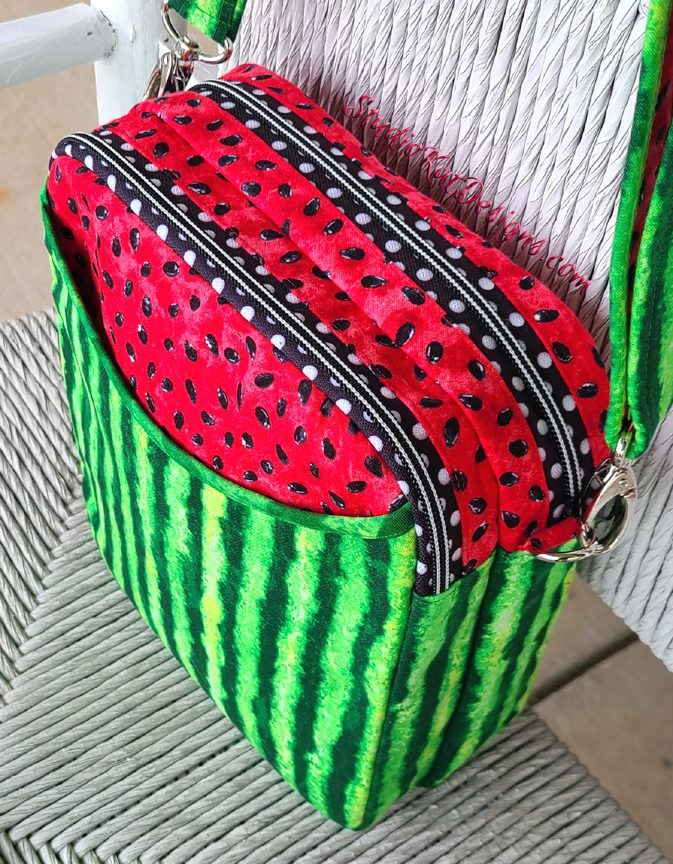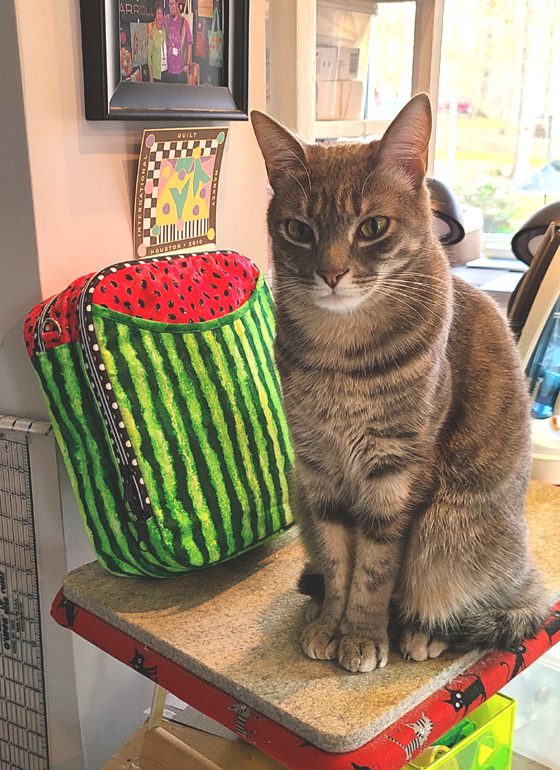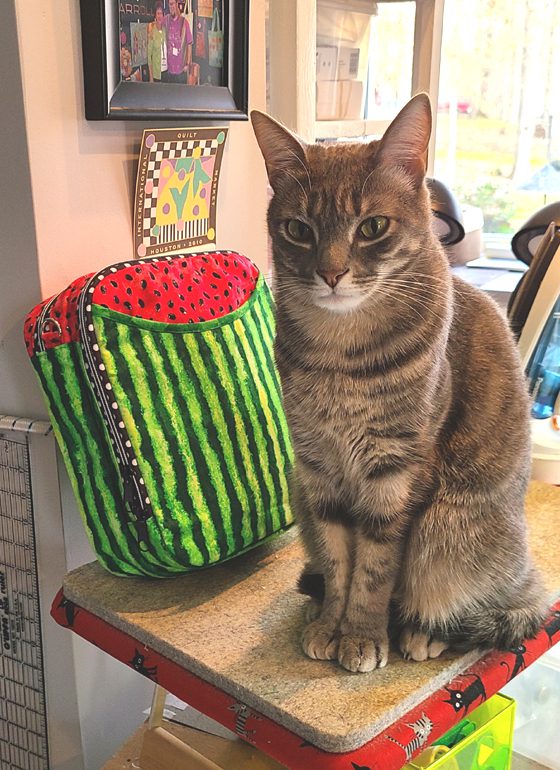 This was a fun bag to make and even though it probably wouldnt be a bag that I'd carry everyday of the week, I'm thinking that it sure would be a gas to carry every now and then!
And guess who else is very intrigued by this particular sample?
(Actually, I'm thinking she's more fascinated with the ants on the interior than the watermelon exterior!) Either way, it's one of her favorites!
If you're interested in created a bag for yourself with this watermelon theme, we've packaged it up especially for you HERE! (But its only available for a limited time.)
And now, it's YOUR turn!
Do you ever use novelty fabrics in the projects you create? If so, I'd love it if you would share a bit about what you like to work with best! And does this bag strike you as something you'd ever consider carrying?
And remember, we love reading your comments and answering your questions too, so please feel free to leave either or both in the space provided below.
Check out the best sewing pins with me on Pinterest, join in on discussions or show off your work in our FaceBook Group, or get your daily sewing fix on our Facebook Business Page or get behind the scenes scoops on Instagram, and be the 1st to know about new patterns, discount codes and sample sales by signing up for our monthly newsletter.