So…
today we're revealing the last sample we've created in support of our new pattern design, the Gemini FlightBag. This pattern has taken a good deal longer to get from sketch to market, partially because of the holidays, and partially because I caught Covid-19 with the accompanying brain fog associated with it mid-way thru the process! At any rate, its nice to be finally within sight of the finish line!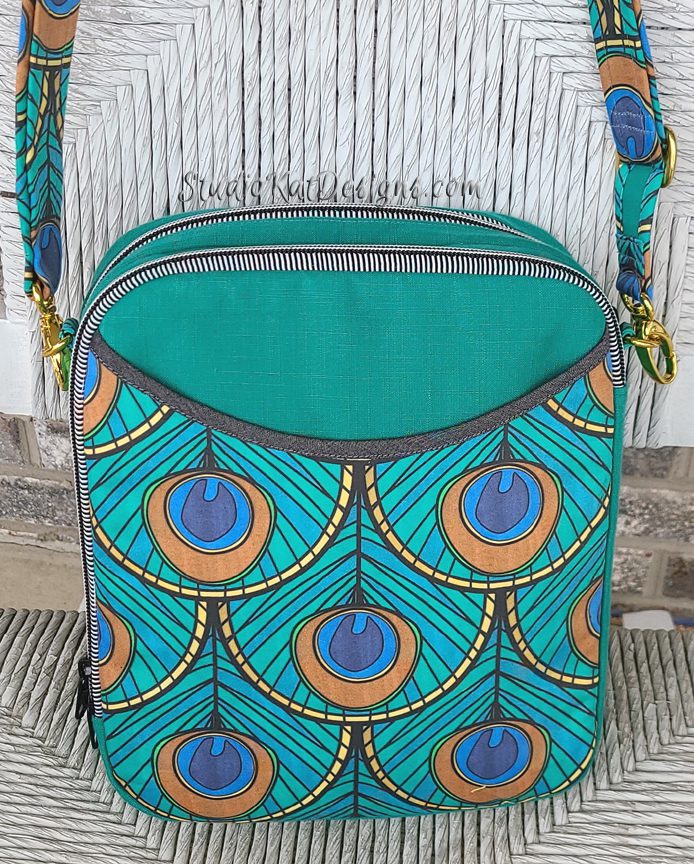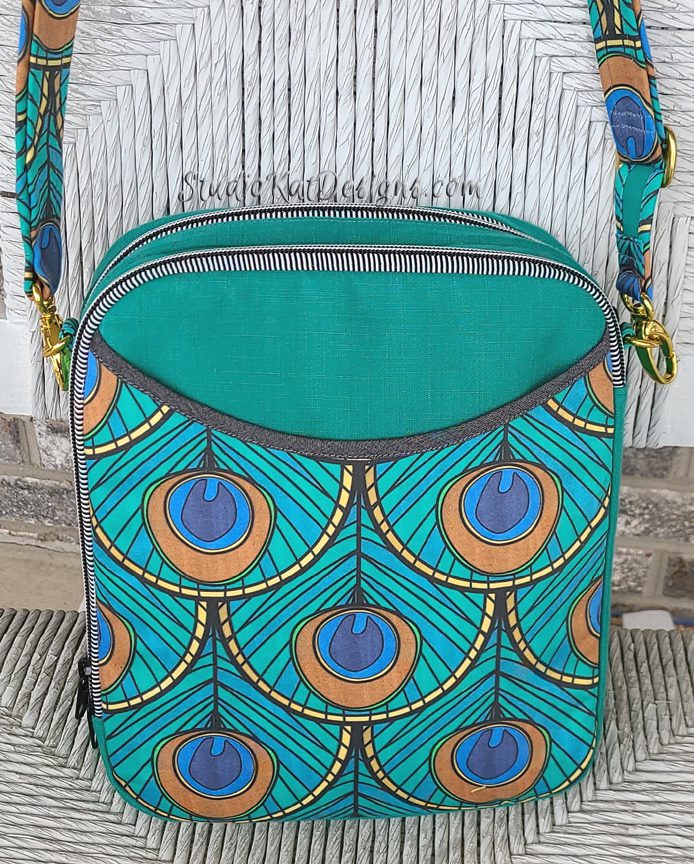 For this round I used a source for my fabric that I have tried my best to use on multiple occasion…. SPOONFLOWER! I have been disappointed in the quality of their fabrics SEVERAL times but I used a different strategy this time which I'll tell you all about in an upcoming post, but for now let's talk about this sample!
I am continuing to use my new favorite interfacing, WovenFuse2 and I'm SO pleased with the results. The side panels of this bag are made up in cotton linen, which has to be one of toughest fabrics to work with. Due to the texture of linen, regular interfacings don't seem to adhere well causing bubbling & wrinkling. But look at how amazingly crisp this linen looks. I actually found this "pre-interfaced" green linen in my stash and since it played so well with this print, I tore off the old interfacing (which was SO easy it was scary) and substituted the WovenFuse2 which is totally fused and I think that's why it produces such good results!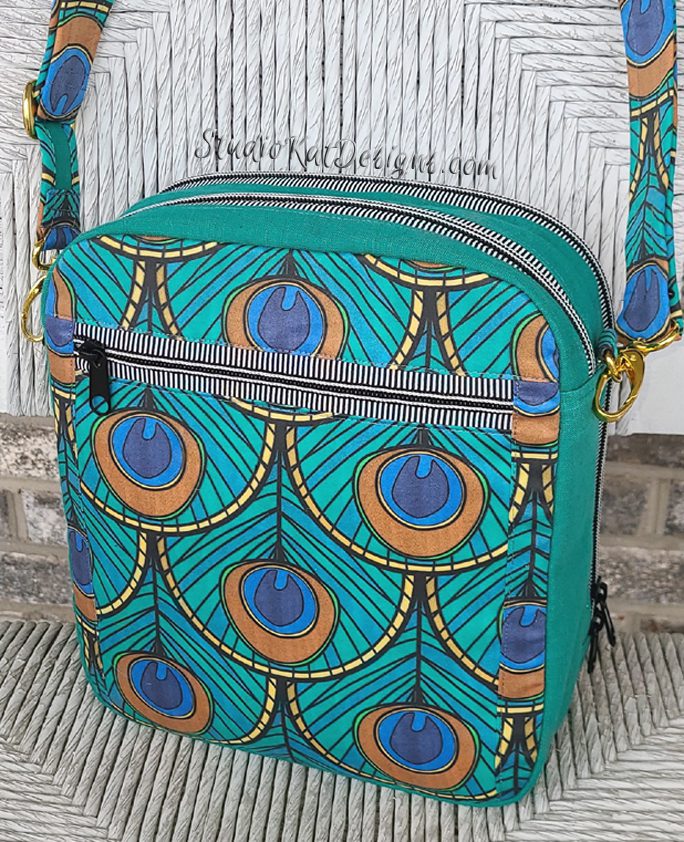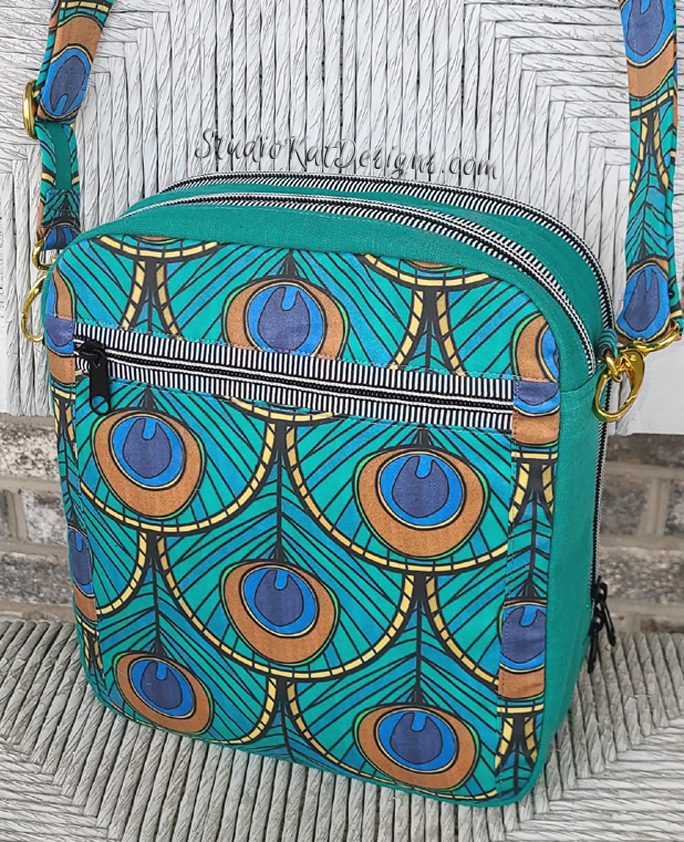 And now let's talk about this amazing print! I'm an avid fan of just about anything of the Art Deco persuasion and this print hit all the right notes with me. I got it from the Spoonflower website and the designer's name is Suzz in Color. For more info about this fabric or to grab some for yourself, click HERE. I LOVED using this fabric, it was VERY high quality. I highly recommend this particular fabric. I haven't however always enjoyed my dealings with Spoonflower in general. I have a bit of history with them and not much of it is good. I'll share more about this in a future post. For now just know that I have nothing but good to say about Suzz in Color's fabric!
And finally here's two interior shots you might like. The one on the left is the smaller front pocket. It opens extra wide for easier access to the card slot area. There's a drop-in pocket behind the card slot area that would be perfect for receipts or even a passport, and as you can see, there's room for lots more in this are as well! The picture on right is the larger back pocket which can easily hold my iPad Air as well as my wallet, an extra large sunglass case and more. I usually sew one of our bag lights into this area so I can see easily to the bottom of the area!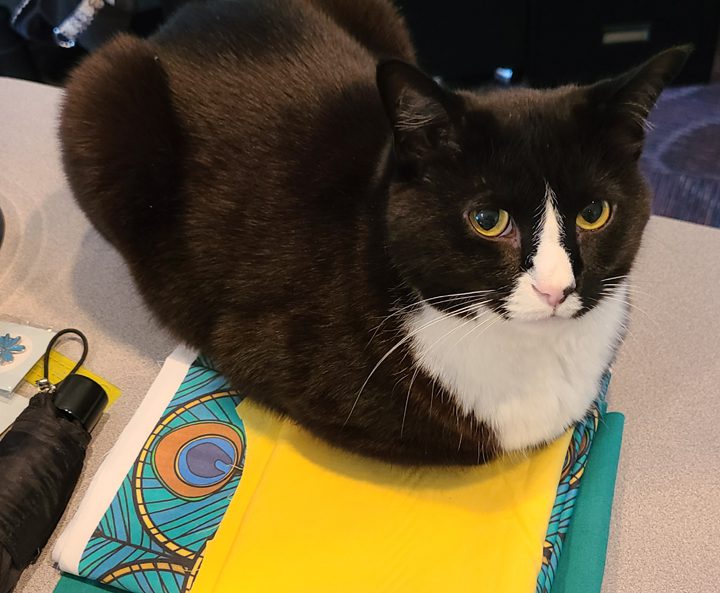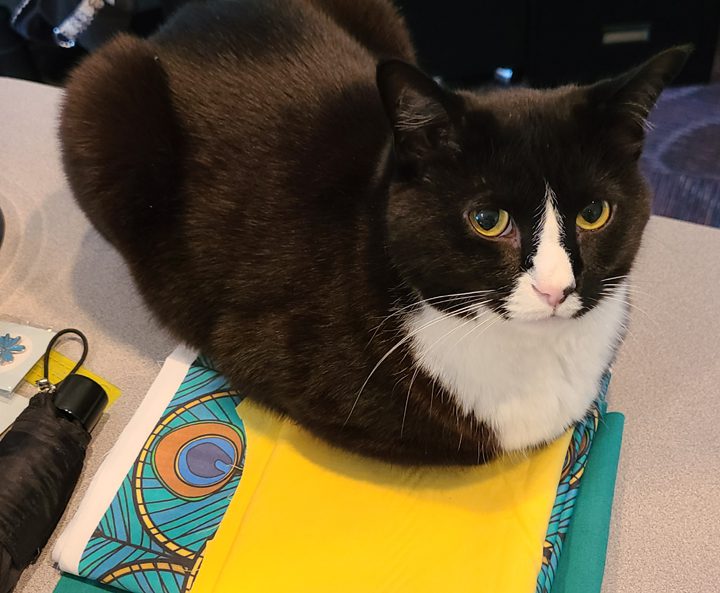 Additionally, it may interest you to know that this fabric got rave reviews from Pippin who shares my love for all things Art Deco!
So here's some vital info you might be interested in:
Bag Dimensions= The Gemini FlightBag is 9″ wide by 10.5 " tall by 3.5″ and should be available for purchase sometime in mid-March! 
And now, it's YOUR turn!
That's it! We've shown you all the samples we've created in support of the Gemini FlightBag which means it's time to choose one of them for our pattern cover model so I'll be asking YOUR advice in our next post!
And remember, we love reading your comments and answering your questions too, so if you have something you'd like to say or ask about this Art Deco sample, so please feel free to do so in the space provided below.
Check out the best sewing pins with me on Pinterest, join in on discussions or show off your work in our FaceBook Group, or get your daily sewing fix on our Facebook Business Page or get behind the scenes scoops on Instagram, and be the 1st to know about new patterns, discount codes and sample sales by signing up for our monthly newsletter.