So…
in the course of making this newest sample, I decided to try out yet ANOTHER new interfacing! I guess thats another thing that happens when I have so much time on my hands… I get to do quite a bit of research on a wide variety of topics! Anyway… in our last post I detailed my experience with Decovil Light, which I was decidedly unimpressed with, at least for the small scale of this particular project. As a matter of fact it was such a negative experience I almost set this 2nd new material aside for another day (or month) but my curiosity was peaked and I gave it a go! It's called WovenFuse2 and give you the details about using it in an upcoming post!
But first — Let's talk about this new sample!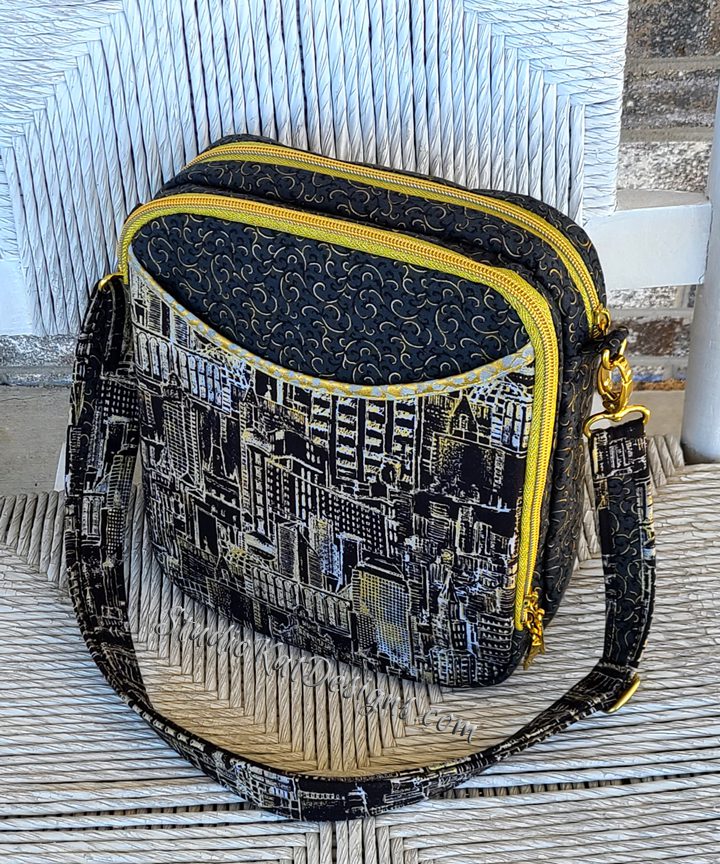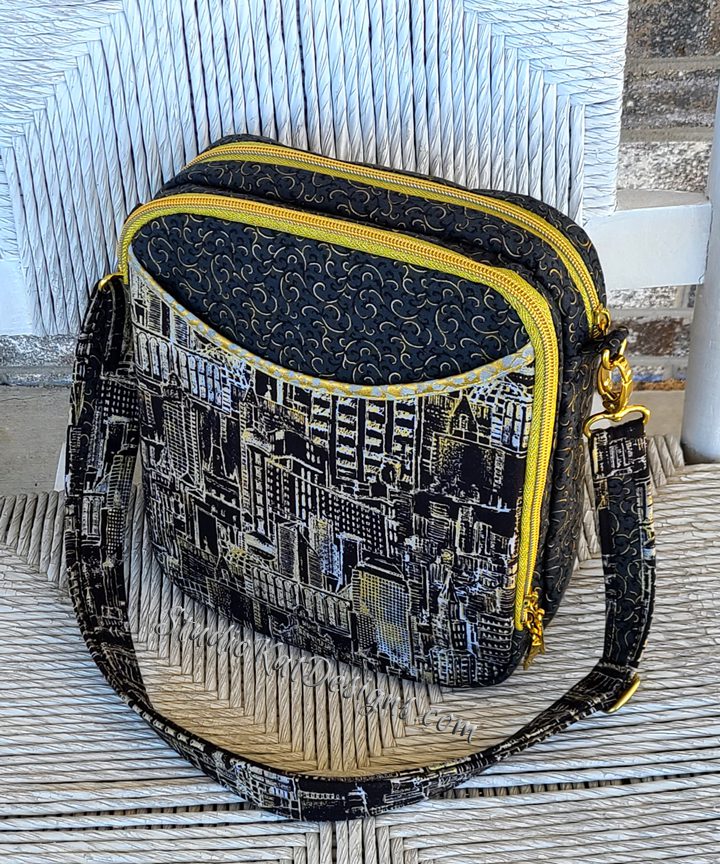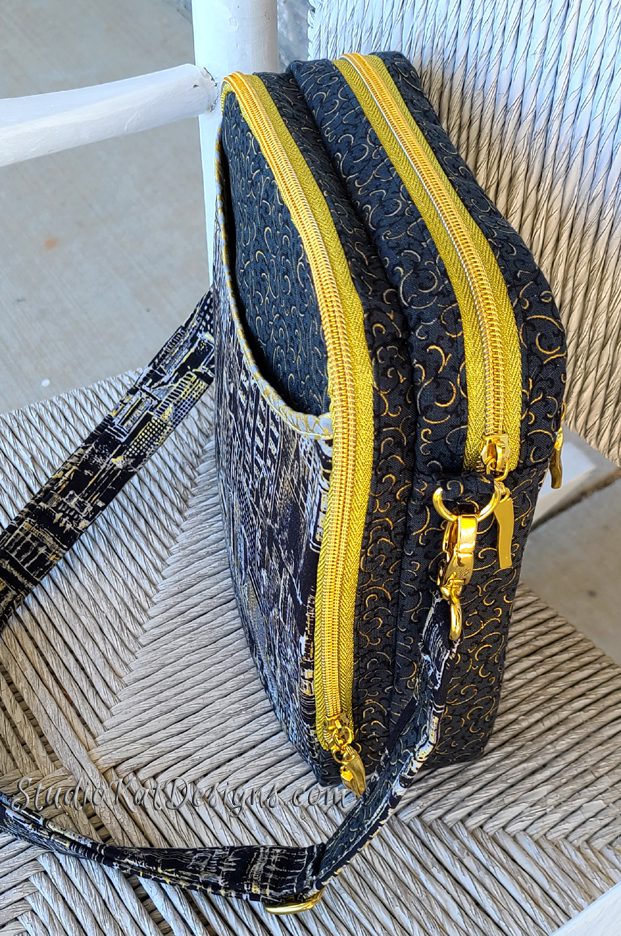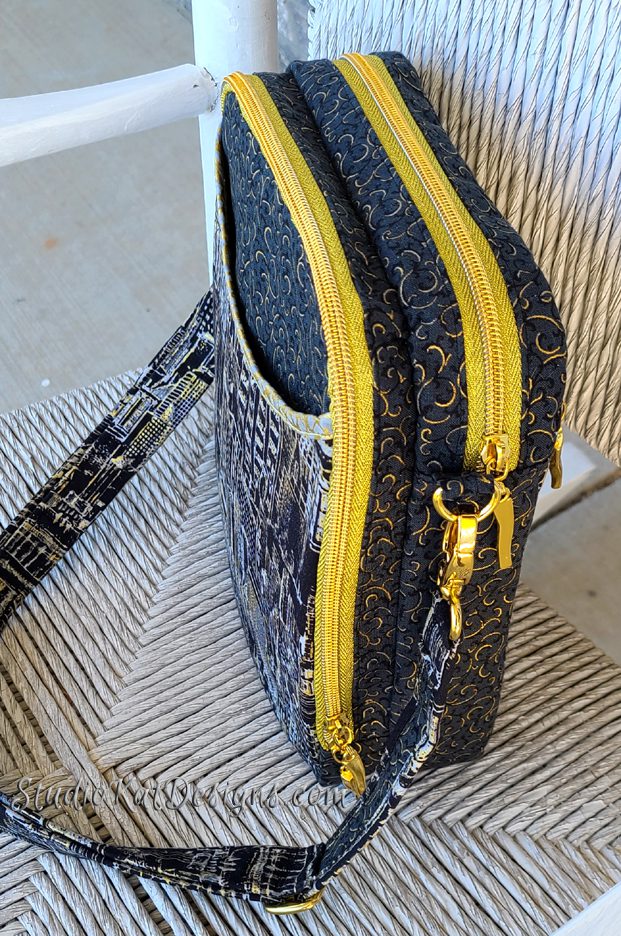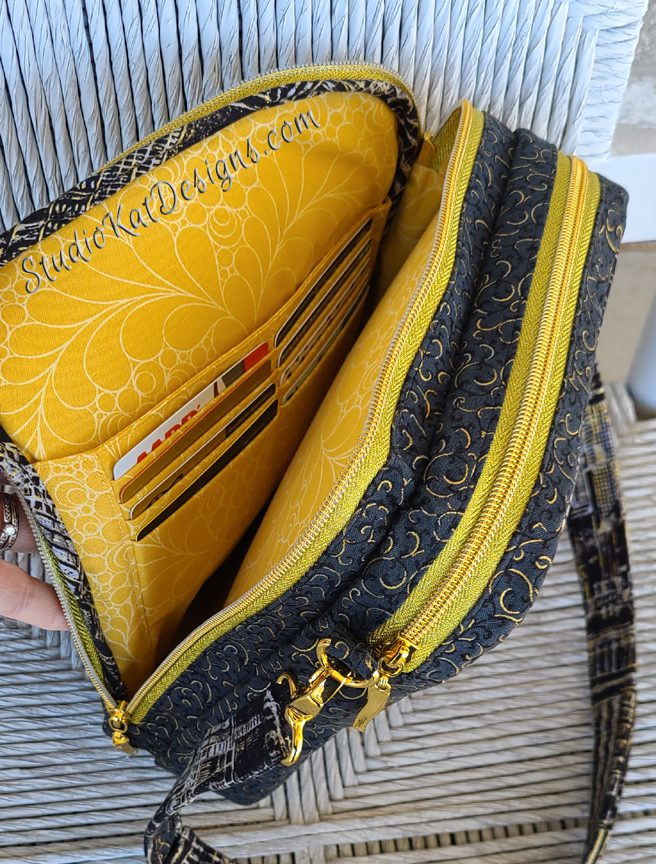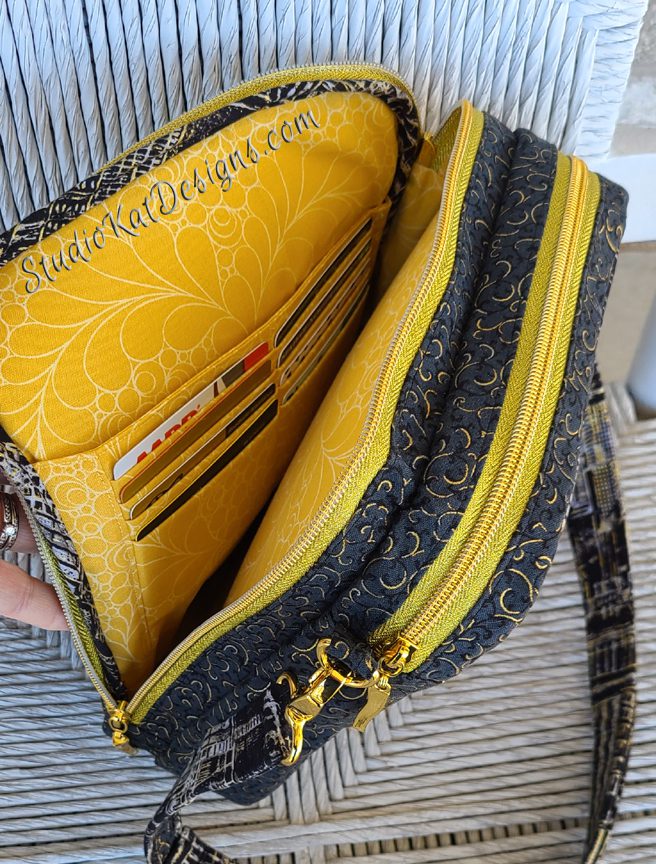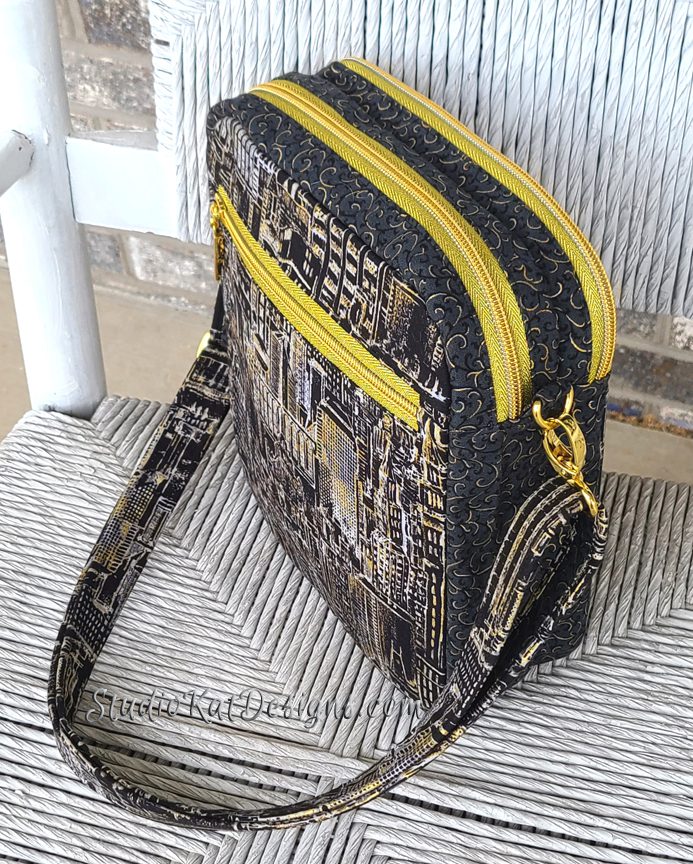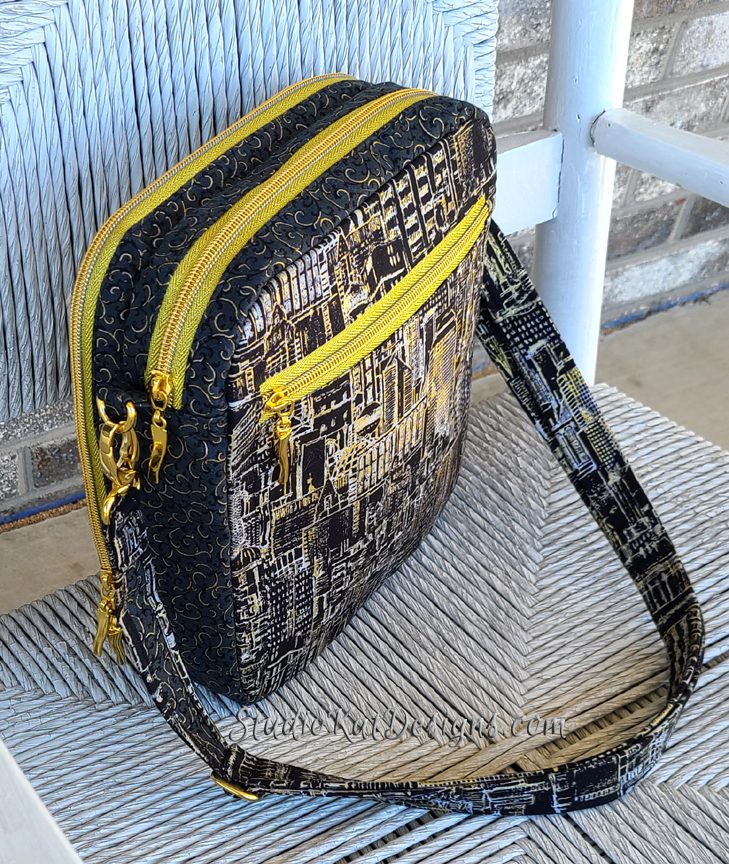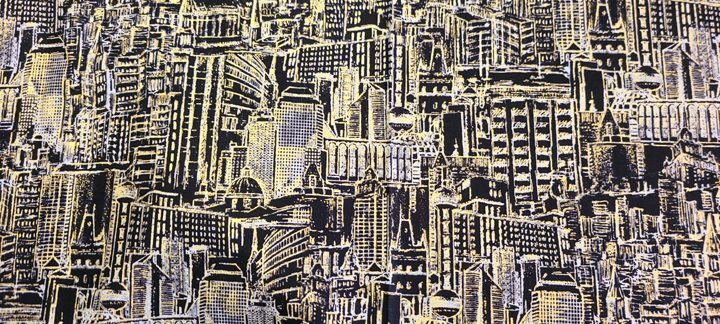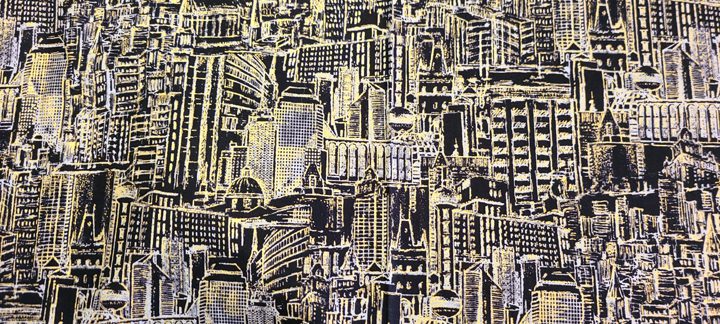 The main exterior fabric is– "Gilded Blooms" by Hyun Joo Lee for Robert Kaufman Fabrics
The awesome contrasting fabric is (seen above)- "Urban Landscape Sketch' from the Gilded City Collection for Timeless Treasures.
and lastly — I've think I've finally settled on a name for this new design!
the Gemini FlightBag
And now, it's YOUR turn!
First of all, what do you think of the name? Yes? No? Maybe? And what about this particular sample? You like? You don't? And most importantly, have any of you worked with WovenFuse2 yet? and if so, what did you think of it? And remember, we love reading your comments and answering your questions too, so please feel free to leave either or both in the space provided below.
Check out the best sewing pins with me on Pinterest, join in on discussions or show off your work in our FaceBook Group, or get your daily sewing fix on our Facebook Business Page or get behind the scenes scoops on Instagram, and be the 1st to know about new patterns, discount codes and sample sales by signing up for our monthly newsletter.