So….
as I said in my last post in this series, I recently came across a new product (to me that is) called Decovil Light and since it came so highly recommended I thought I'd give it a try. I was told it would add additional body without stiffness but as it turns out, it wasn't quite the experience I was promised or hoping for!
Let me explain…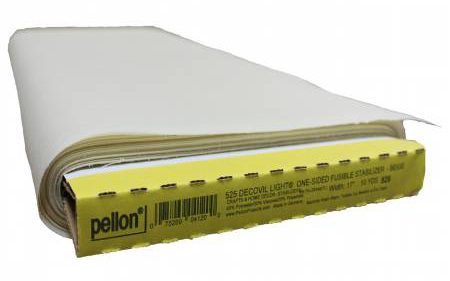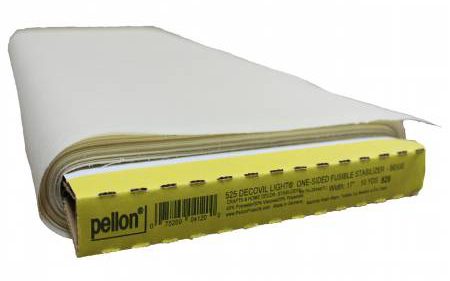 Truth is… perhaps my expectations were a bit too high. Turns out that I likely applied the Decovil Light to an area of this design that was just not suitable. I first chose to apply it to the curved front pouch area, (and I actually liked the way it worked in this area). But it was when I applied it to BOTH of the Side Panels areas that I became disappointed with Decovil Light. It turned out that this was a BIG mistake!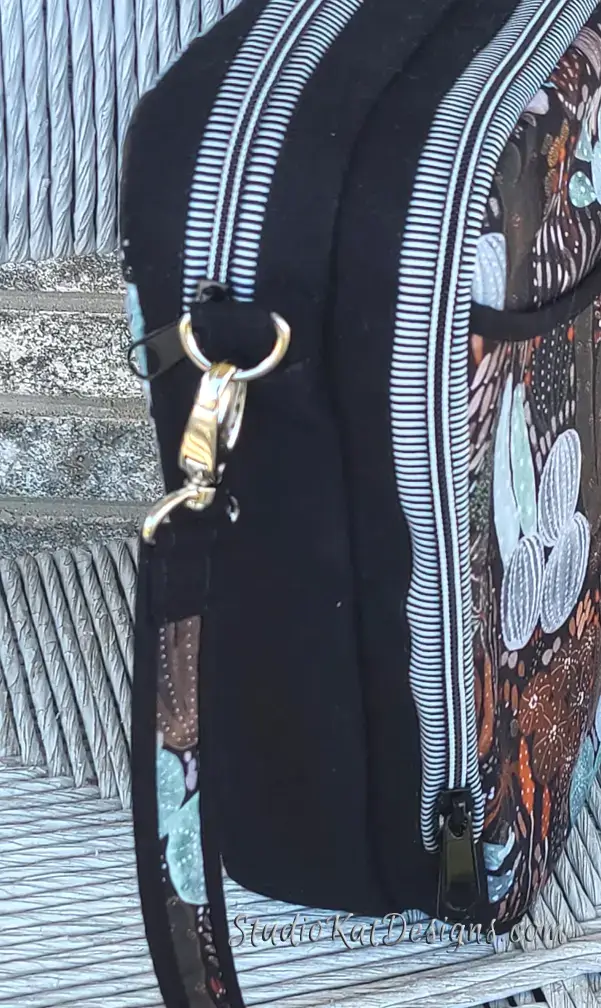 As advertised, the Decovil Light DID in fact add more substance to these areas, BUT… it also added a degree of stiffness I wasn't at all prepared to deal with! As a matter of fact, these pattern pieces became SO stiff that they were VERY difficult almost impossible to work with in the four curved areas of this design! And by almost impossible, I mean that these areas became SO inflexible & SO hard-to-work-with that my fingers were literally cramping up while trying to sew certain areas together. I thought I might just have to throw this sample out without finishing it! Believe me, I came close. As a matter of fact I started envisioning the frustrated ANGRY phone calls I'd be getting if I were to ever recommend Decovil Light for this project! YIKES!!!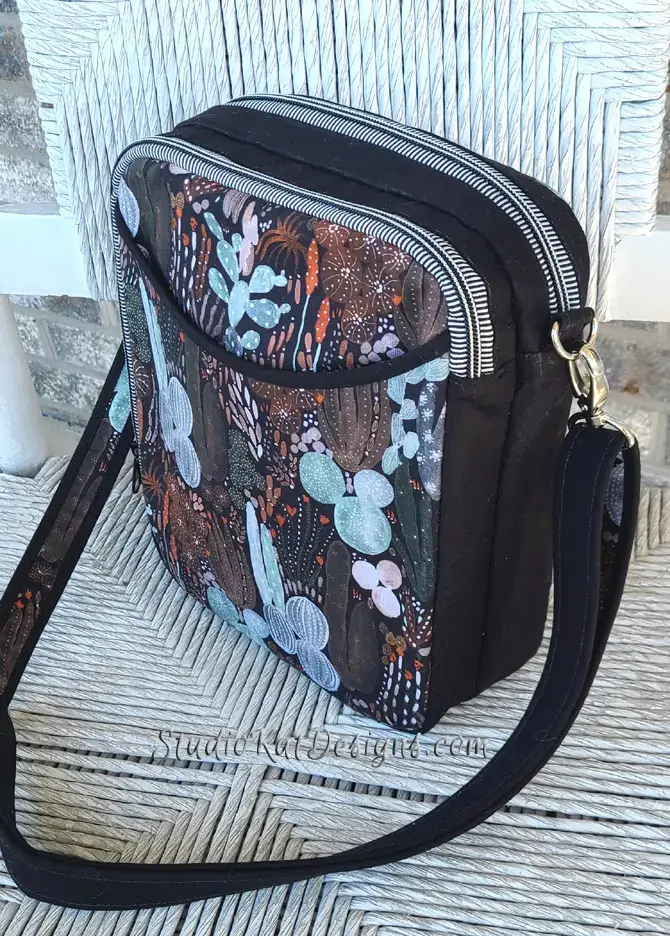 Now maybe I just didn't use the Decovil Light in the right way, or for the right design? Maybe it would work better for a larger project without the tight curves associated with this design.
Or maybe this pattern just didn't need the extra added "oomph" that Decovil Light would provide…
All I know is that either way, this wasn't a pleasant experience at all! If you look closely at the upper curved zipper area, you'll see a few more "rippled areas" that are directly attributable to the Decovil Light!
Does this mean that I'm signing off permanently on the prospect of using this new material? The answer is an unqualified YES!… at least for now.
I'll probably try it again on a different design, but never again on THIS particular design. I totally prefer a softer, less stiff profile. Maybe the Decovil Light would work better for a less structured design? I'd be willing to give it another try, so stay tuned for that but in the meantime, I think I'll stick with my old standbys for this design… Soft & Stable by Annie & a fusible interfacing (we haven't yet decided which one)!
So how about you?
Have YOU every had any experience with Decovil Light? If so, I'd be interested in knowing what type of project you used it for and some further info about how it worked out for YOU!
And remember, we love reading your comments and answering your questions too, so please feel free to leave either or both in the space provided below.
Check out the best sewing pins with me on Pinterest, join in on discussions or show off your work in our FaceBook Group, or get your daily sewing fix on our Facebook Business Page or get behind the scenes scoops on Instagram, and be the 1st to know about new patterns, discount codes and sample sales by signing up for our monthly newsletter.