So…
since I was pretty happy with how my "Gorilla" sample turned out, I've now turned my attention to creating show samples in the hopes that one or two of them will be pretty, striking, SPECTACULAR enough to be on the cover of the pattern!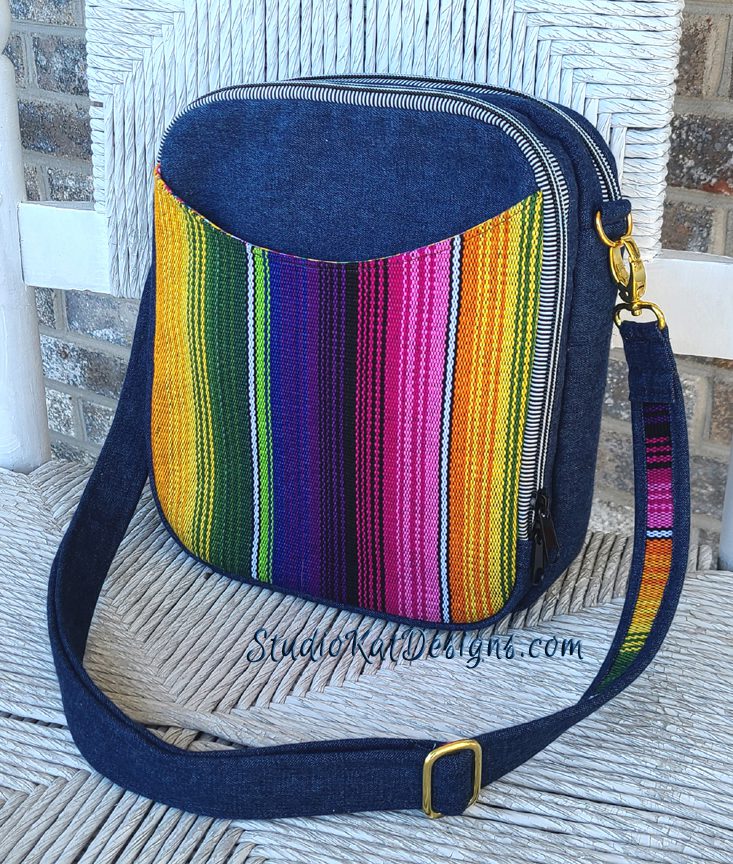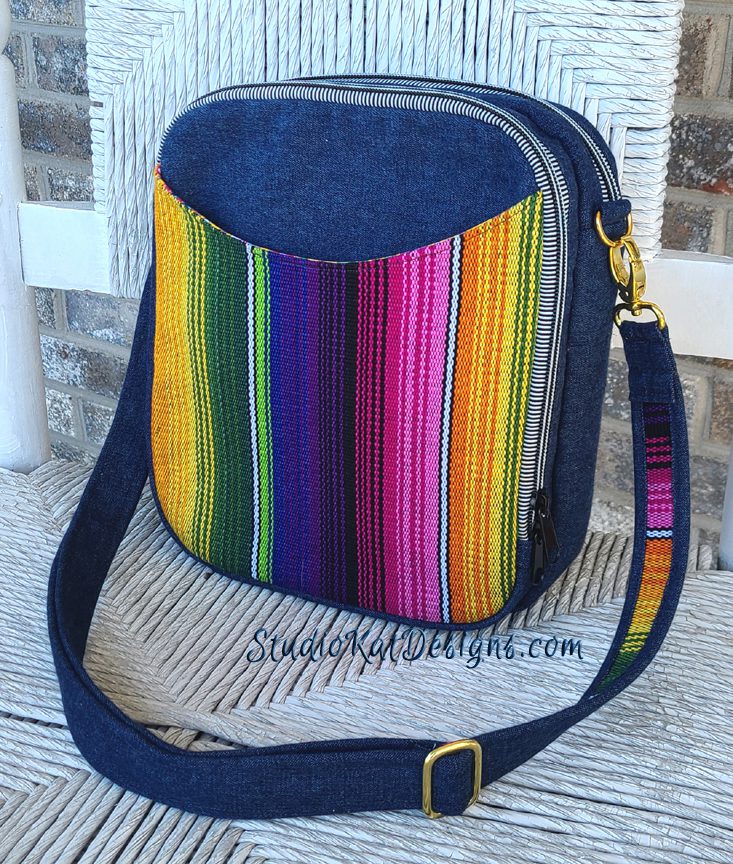 For my first crack at kismet, I pulled out some fabric I've been saving collecting for well over 15 years waiting for the perfect project. Its a cotton woven stripe a friend brought me back from a mission trip to a Latin American country. Now cotton wovens are not especially easy to work with because they ravel so much but I pre-stabilized it with lightweight fusible interfacing prior to any cutting.
For the rest of the bag I used another fabric from my stash which has lived there a long, LONG time… a very lightweight denim, and I think the combination works quite nicely with this design!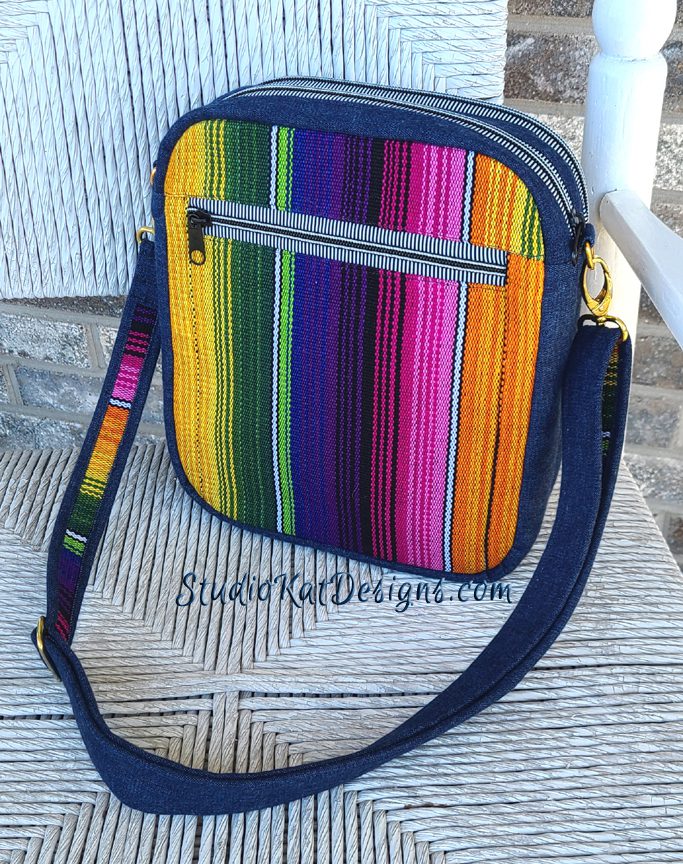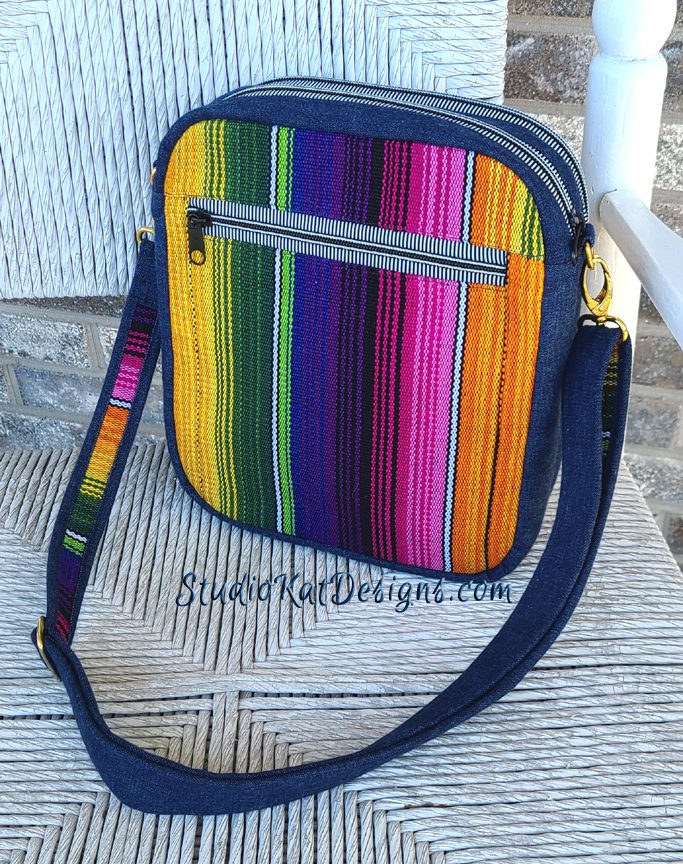 And now… let's talk about the changes I made in this round as well as the ones that yet need to made as we proceed!
1. I know its hard to see in this photo because of the weave, but I made the Side Flanges taller so as to cut off each end of the zipper. It's a better look AND it keeps the zipper ends from being involved in the seam.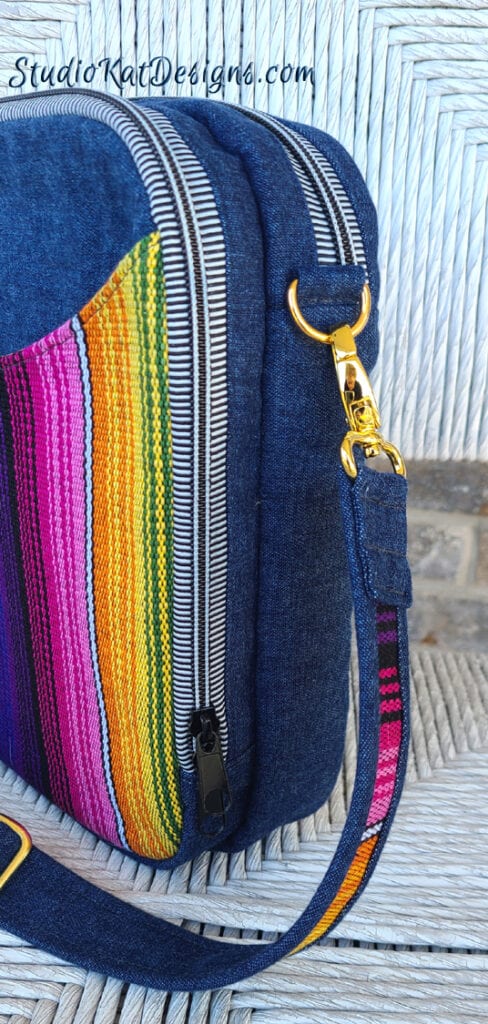 2. I relocated the D-ring Tabs more to the center of the bag for this sample and now its much more balanced. I like that it hangs much straighter now. and also if you'll notice, these Tabs are much shorter than they were for the "Gorilla" sample and this is also a much better look!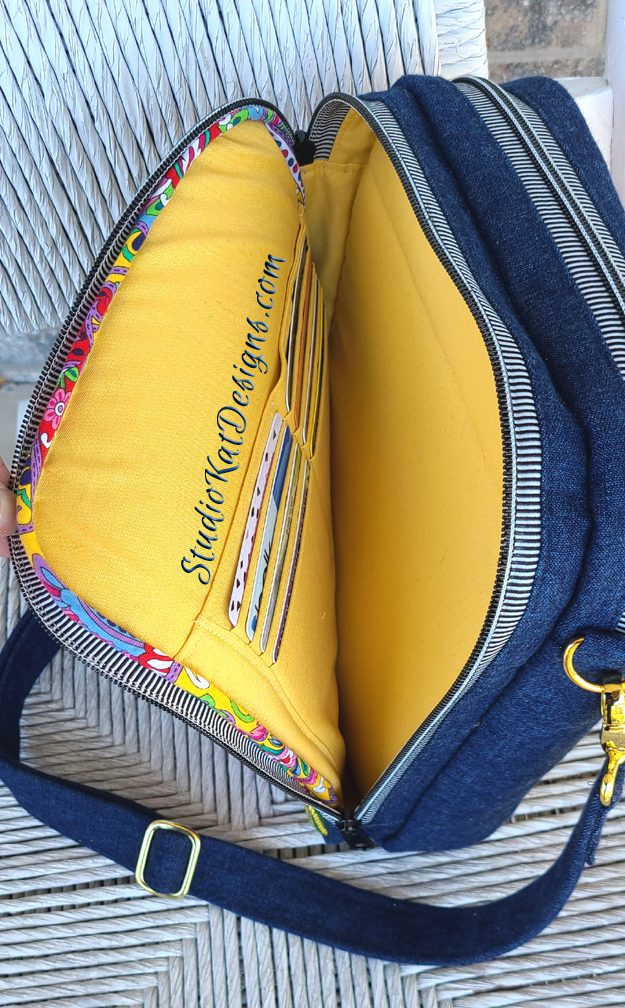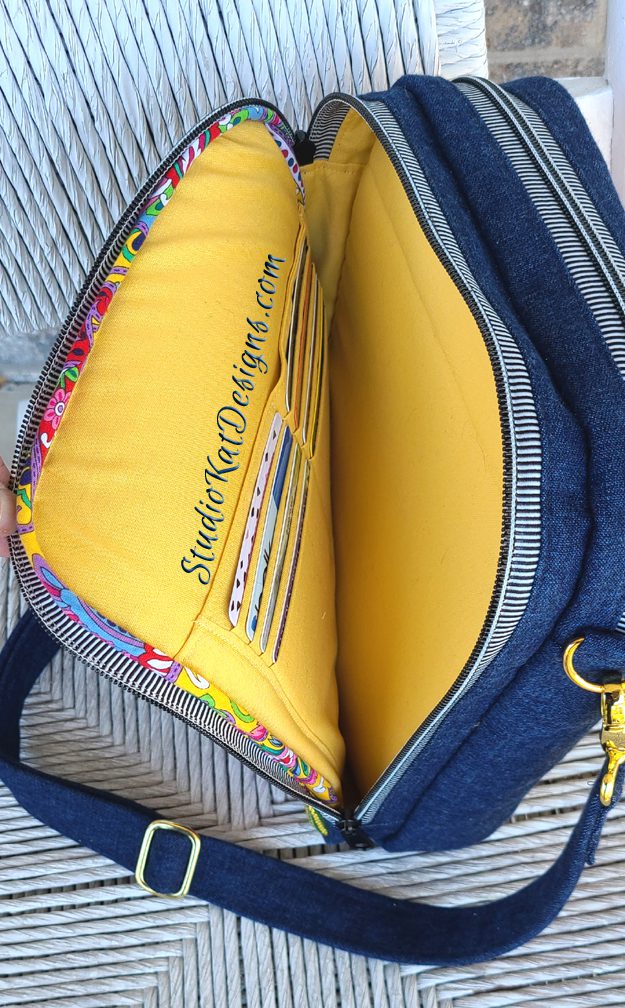 Here's the bag interior and I made some key changes here as well!
3. Instead of a zippered pocket behind the credit card slots, I changed the design to include a drop in pocket. The pocket gets kinda stiff with all of those cards in it, which didn't play well with a zippered pocket, so this change just made sense. Instead, I placed the zippered pocket inside the much wider back pocket, but it would be a simple matter of substitution to place it on the plain wall in this pocket if one desired. 🙂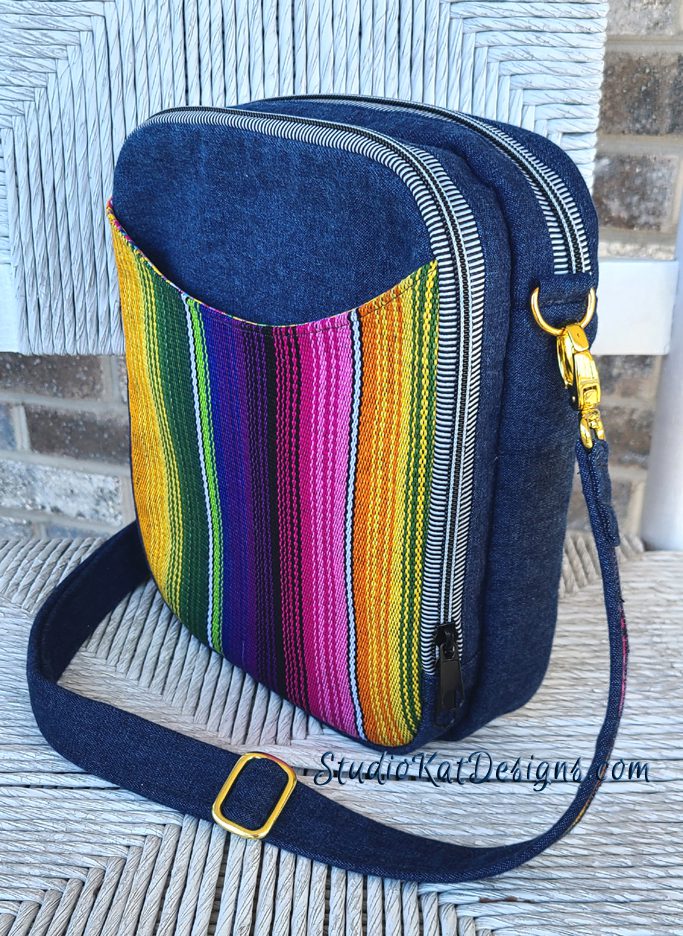 So are there still changes that need to be made? Sure there are! But for the most part these are small tweeks… moving a notch here… shortening a panel there… but nothing very big or dramatic.
So from here on out, I'll be working on making samples, writing instructions and drawing illustrations until its finally time to publish! So please stay tuned on this journey with us!
And now it's YOUR turn…
I'd love to know what YOU think of this design and of course I'm ALWAYS in the market for a unique and fun NAME for this design! So please feel free to leave your comments, both pro and con in the space provided below.
Check out the best sewing pins with me on Pinterest, join in on discussions or show off your work in our FaceBook Group, or get your daily sewing fix on our Facebook Business Page or get behind the scenes scoops on Instagram, and be the 1st to know about new patterns, discount codes and sample sales by signing up for our monthly newsletter.