So…
since making the 1st sample for this new design I came across a new product (to me anyway) called Decovil Light. Since it came so highly recommended I thought I'd give it a try on this next sample but as it turns out, it was quite an experience. I'll tell you all about it in the next post in this series, but for now let me just tell you about this particular sample and how it fits into my progress toward the eventual finished pattern.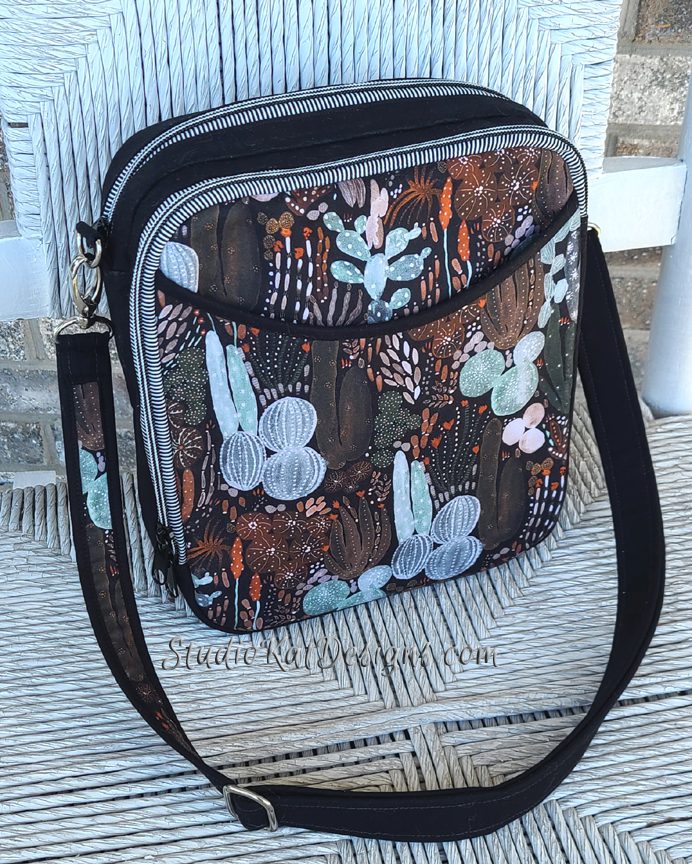 I liked this fabric a lot but since I felt it was a bit busy to be used for the entirety of the bag exterior. I opted instead to use basic black for the side entry areas for this version. I also used bias tape to create visual interest & to outline the exterior pocket.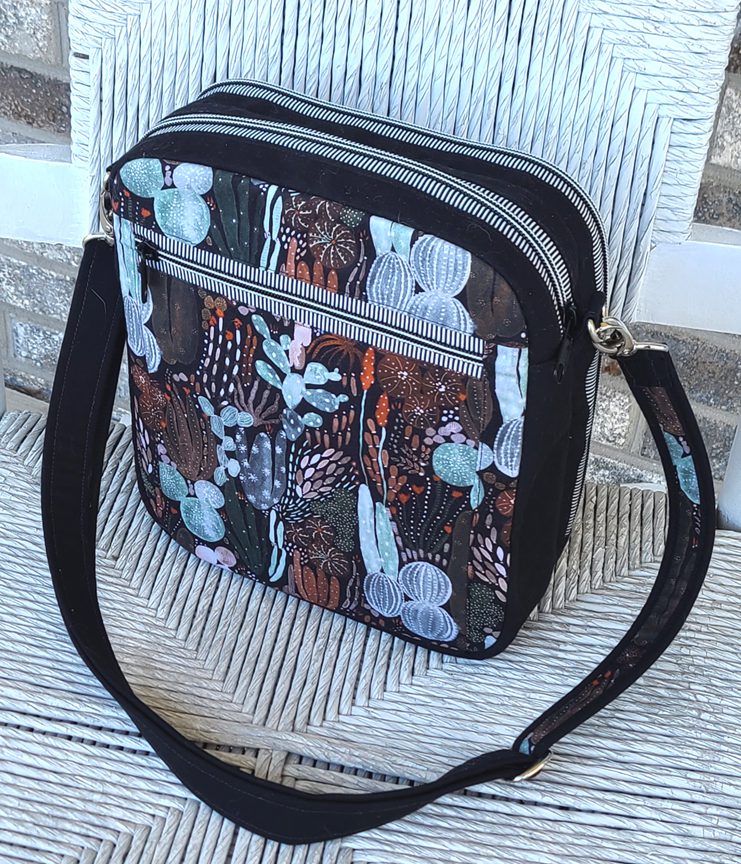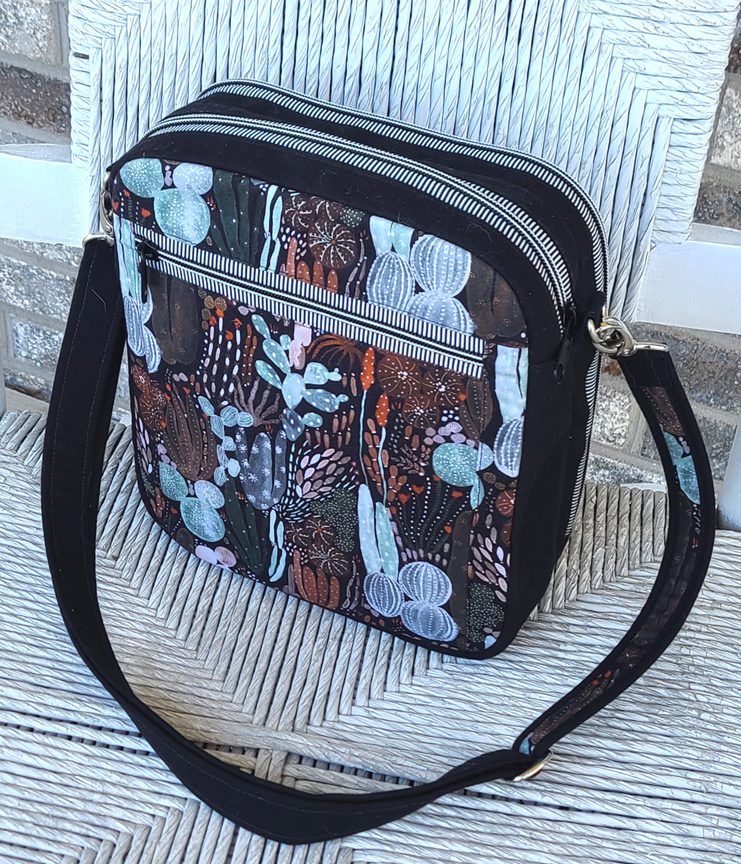 I also used our black & white ministriped zips which I felt would be the perfect foil for this fabric!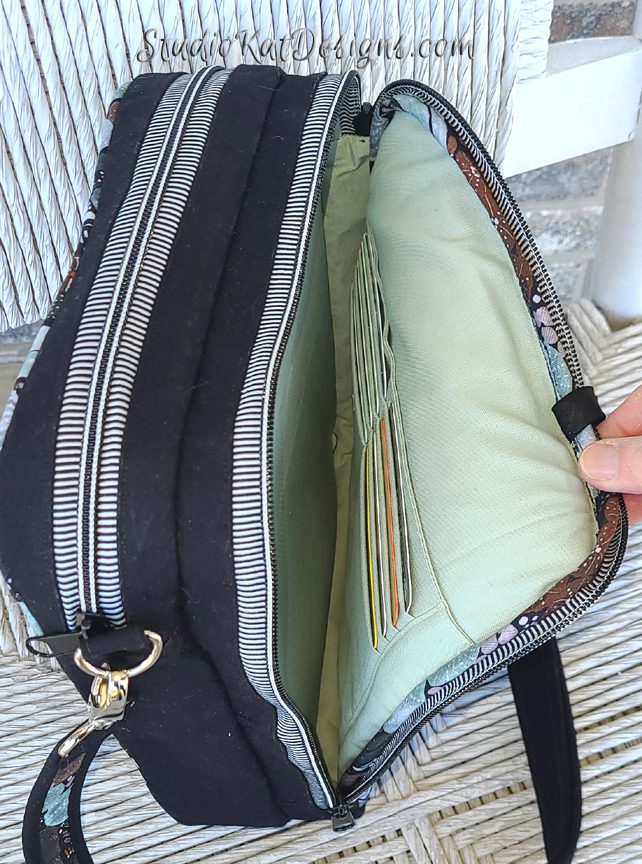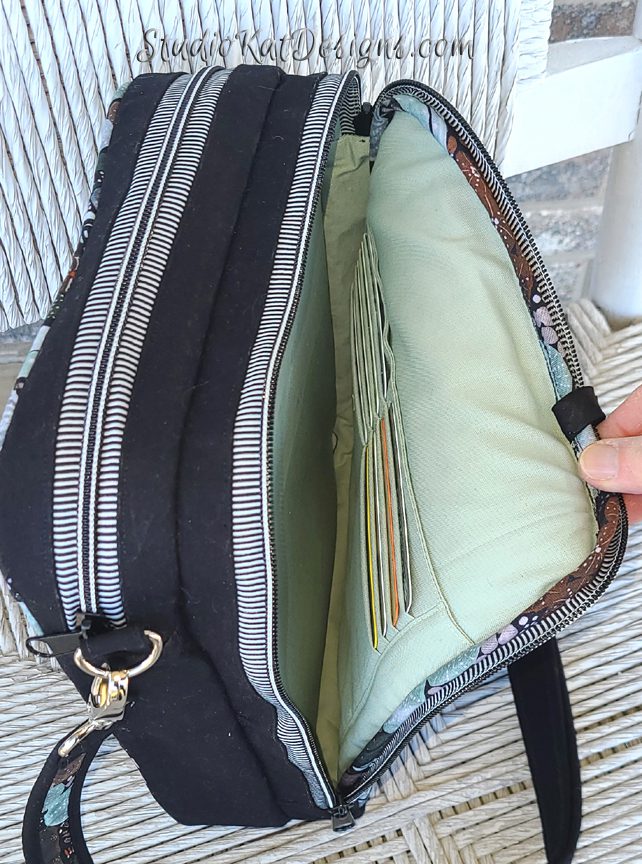 And after carrying the gorilla sample of this design for several weeks now, I'd have to say that this is actually my favorite feature! I love having certain loyalty and credit cards at my finger tips and this area is SO secure with the zippered entry!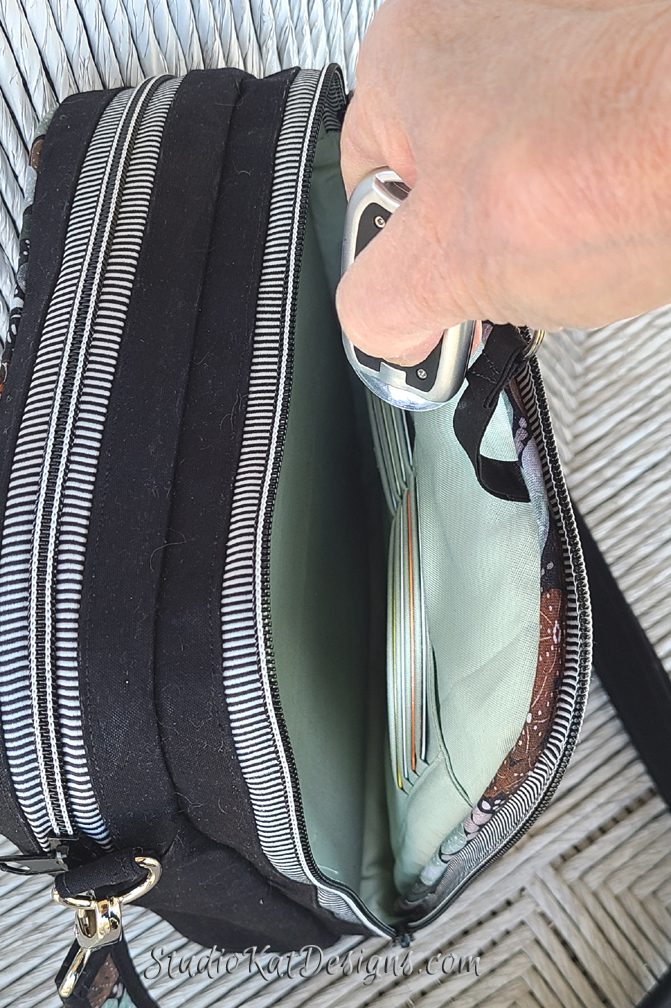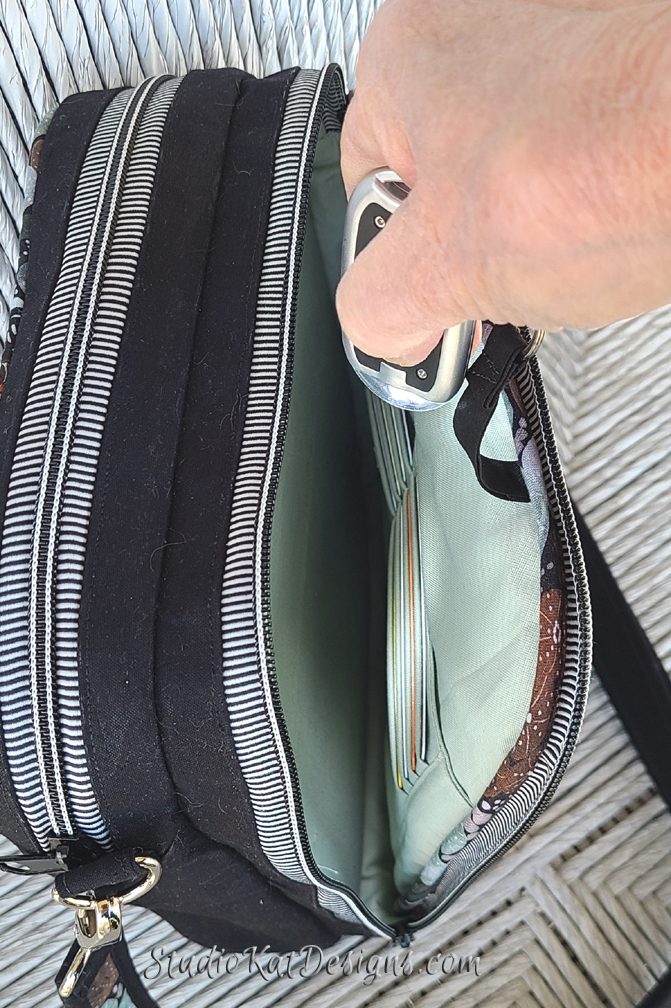 And I'm not sure if you've yet seen our brand new bag lights that are now available on our website! For this sample I placed the bag light in the card slot area, but it just as easily could be placed in the larger back zippered area is that would be your preference. Either way, this little light makes it so easy to "see" the contents in your bag especially the "stuff" that always seems to lurk in the bottom areas!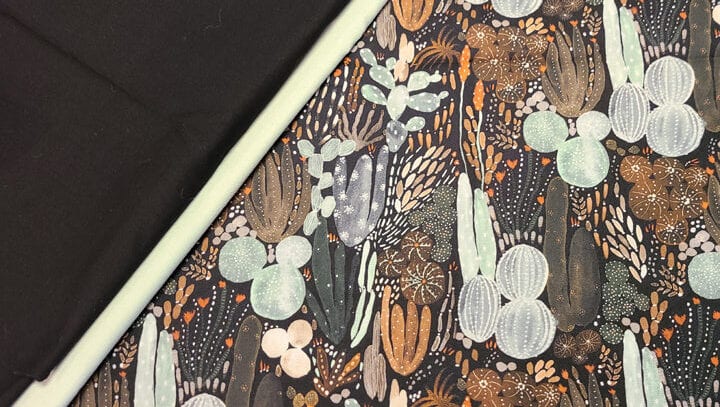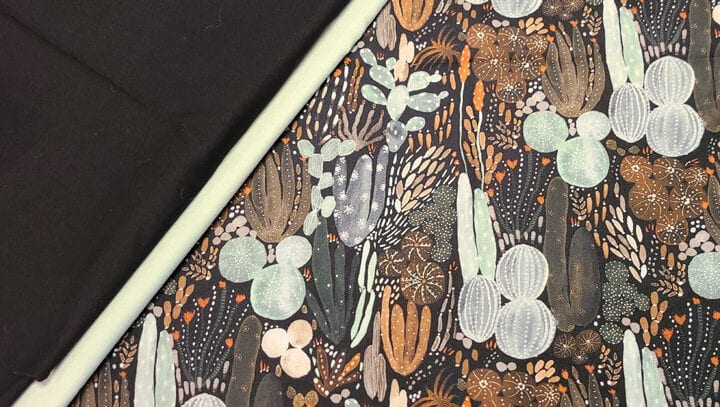 And just in case you're interested in duplicating this "look" here's some vital information about this fabric. It's rather obscure and its called "Desert Wilderness" by Boccaccini Meadows for FigoFabrics.com.
And now, it's YOUR turn!
Does this design seem to be something that would work for your lifestyle? And is there a particular feature you wish we would include in addition to the ones you see? And don't forget to stay tuned for the next post in this series when I'll share details about how Decovil Light worked with this particular sample.
And remember, we love reading your comments and answering your questions too, so please feel free to leave either or both in the space provided below.
Check out the best sewing pins with me on Pinterest, join in on discussions or show off your work in our FaceBook Group, or get your daily sewing fix on our Facebook Business Page or get behind the scenes scoops on Instagram, and be the 1st to know about new patterns, discount codes and sample sales by signing up for our monthly newsletter.