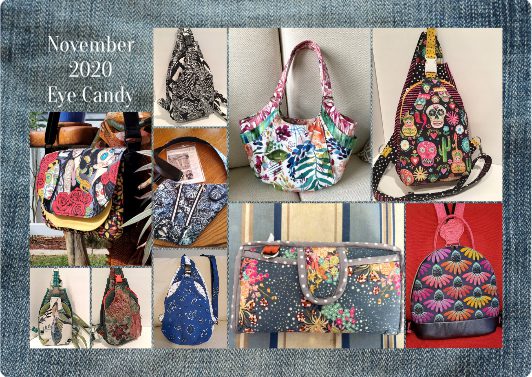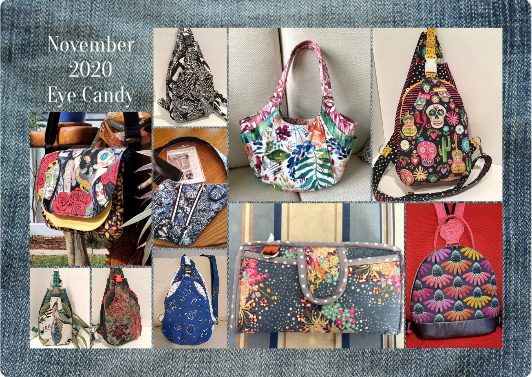 So…
Last month all of our pictures were of either Sling Along's or Side Slinger's and as much as I enjoyed them all, it's kinda nice to get back to a nice assortment of the bags in our collection and that is exactly what our November grouping is including the first customer-made bag from our new pattern, the OutBreaker!
So let's get started!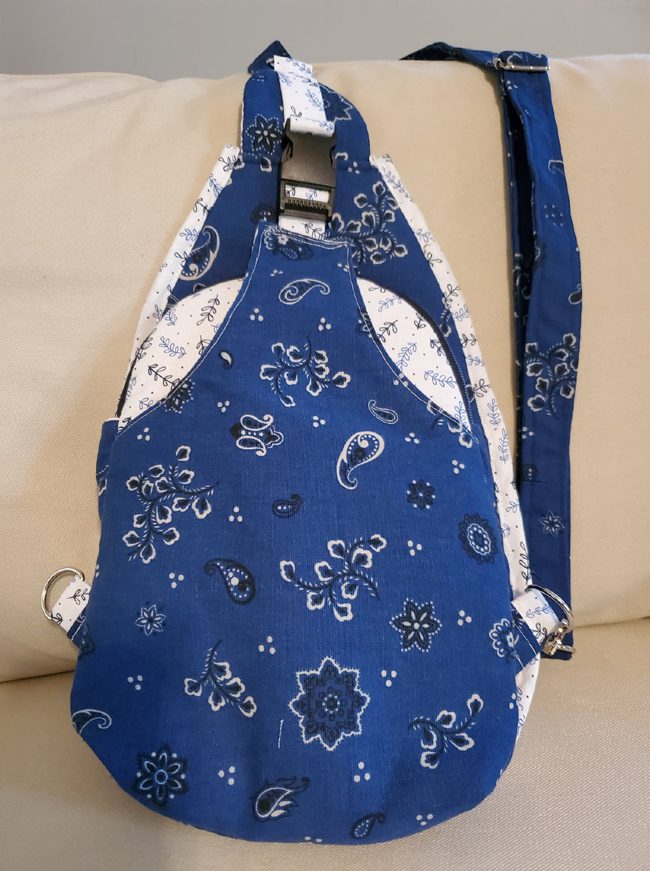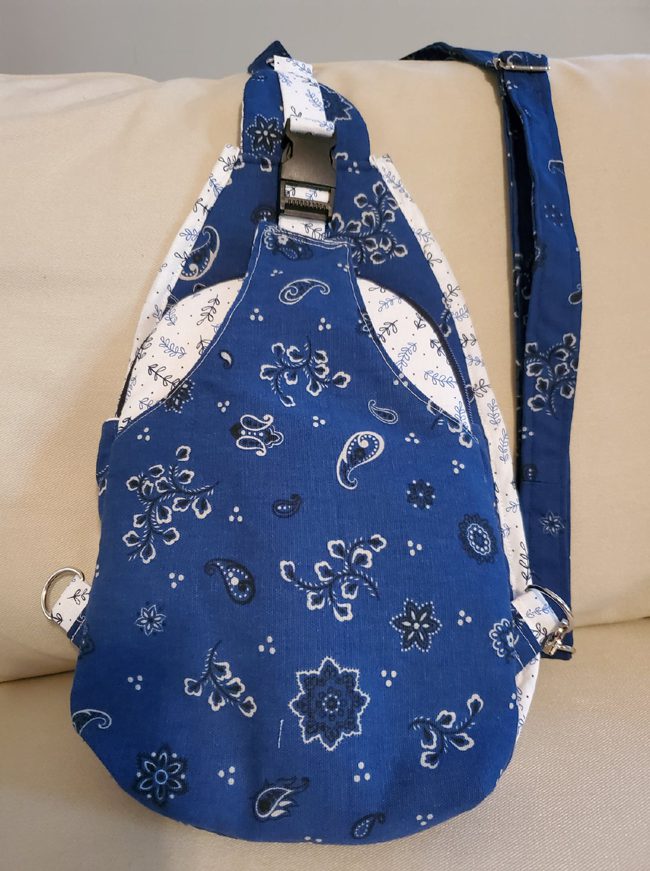 Sue Bambery was oh-so proud of her 1st Sling Along and I can see why! The blue fabric Sue chose makes me think back fondly of a blue bandana I enjoyed wearing in highschool! 🙂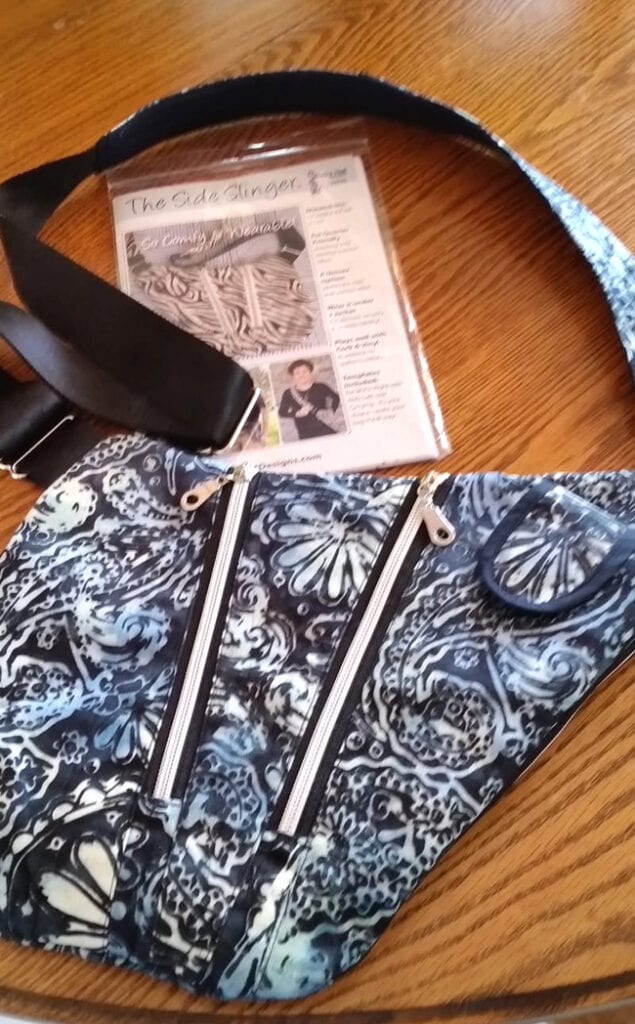 And finally, here's a strikingly beautiful Side Slinger created by Joy Carr who added "what fun it was to make!" fantastic job Joy! Thanks for sending me this picture!
And now…. it's YOUR turn!
Do any of these bag in particular catch your eye? If so, you might want to leave the maker a bit of love in the space provided below!
Check out the best sewing pins with me on Pinterest, join in on discussions or show off your work in our FaceBook Group, or get your daily sewing fix on our Facebook Business Page or get behind the scenes scoops on Instagram, and be the 1st to know about new patterns, discount codes and sample sales by signing up for our monthly newsletter.