So…
in our last post I showed you a Side Slinger sample that I was a little disappointed in and let's face it, that happens every now and then, but no biggie… I've already moved on to the next sample on my list! And here's the deal… it's my belief that this particular bag is one that men will find just as interesting and useful as will women, so with that in mind, here's the sample I created to illustrate that point!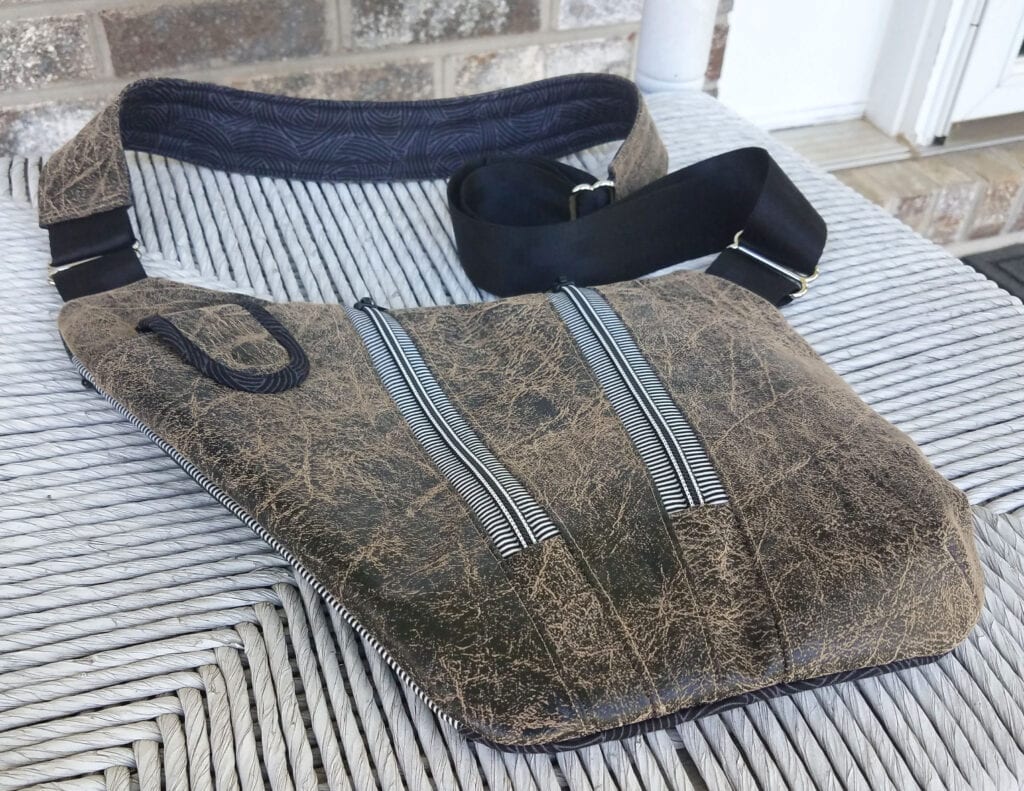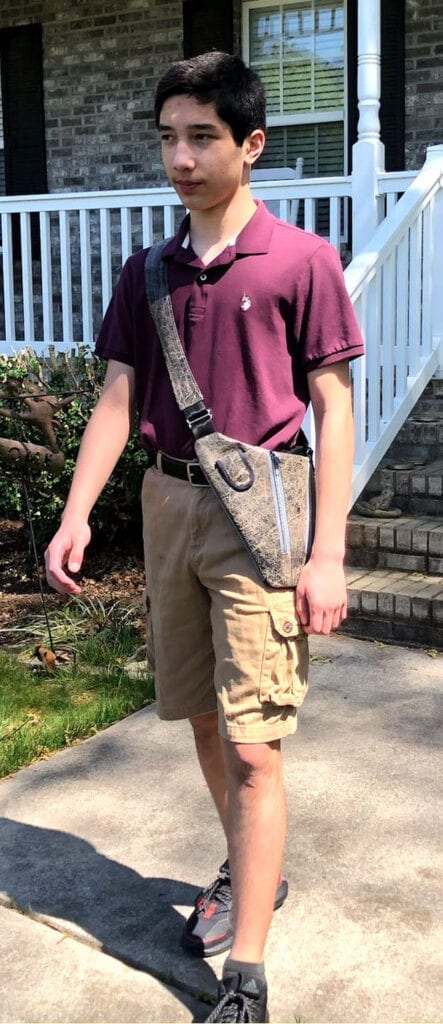 Yep, he's a cutie! I have a feeling he'll break a few hearts along the way, but he does wear this bag well, no?
This of course was the 2nd faux leather bag I've made during this edition of Purse Pattern Chronicles and I have to say, these two particular faux leathers couldn't have been MORE different to use or to work with!
So stay tuned for an upcoming post in this series where I'll outline these differences and give you some tips and tricks to remember should YOU decide to make up this bag or any other design using faux leather!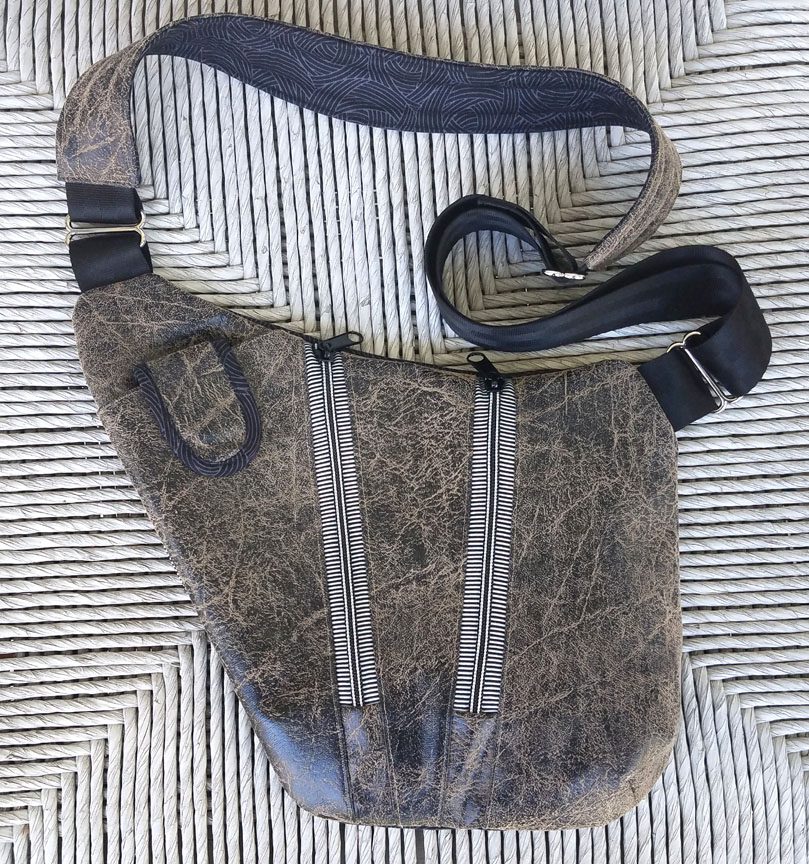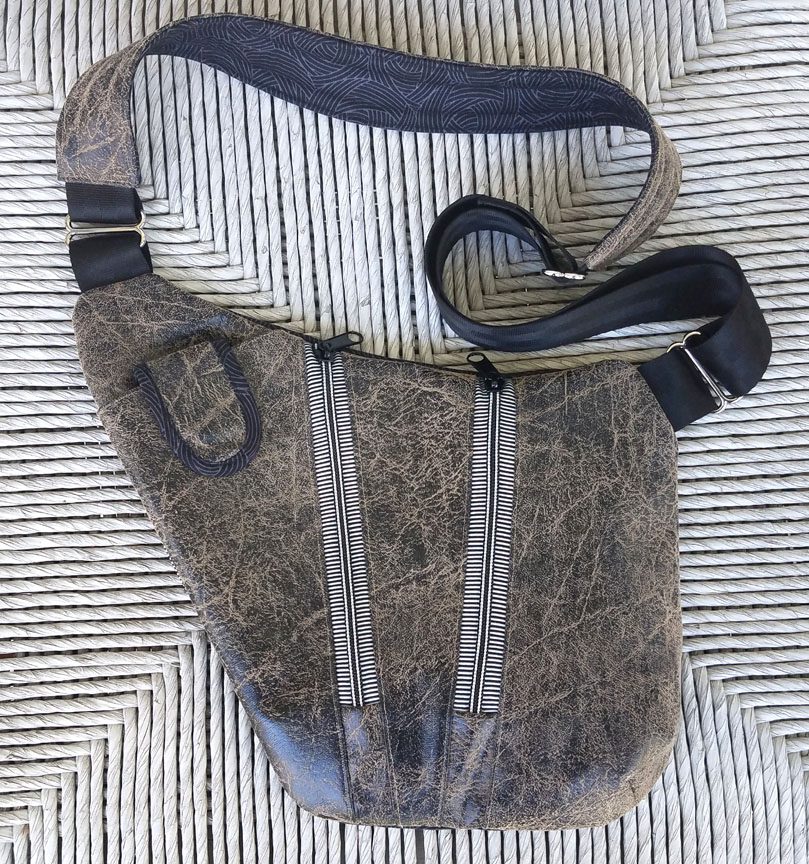 And now…. it's YOUR turn!
What do YOU think about this sample? And could you see a young man in your life carrying a bag like this to work or to school? And DO stay tuned for our next post in this series! Now that we've made all of the samples we'll be considering for our pattern cover, it's time to let you…
help us choose which bag to put on our pattern cover!
And remember, we love reading your comments and answering your questions too, so please feel free to leave either or both in the space provided below.
---
Check out the best sewing pins with me on Pinterest, join our Facebook discussions, get your daily sewing fix on our Facebook Business Page or get behind the scenes scoops on Instagram, and be the 1st to know about new patterns, discount codes and sample sales by signing up for our monthly newsletter.