So…
you might recall that recently I tried my hand at using cork as the exterior material for one of our designs for the very 1st time! And here's the deal, I enjoyed using cork SO MUCH that I couldn't wait to try my hand with this amazing material again!
For one thing, I very much wanted to have a Gateway sample in cork present in my booth at Quilt market to gauge what might be the approximate customer interest in this unique material!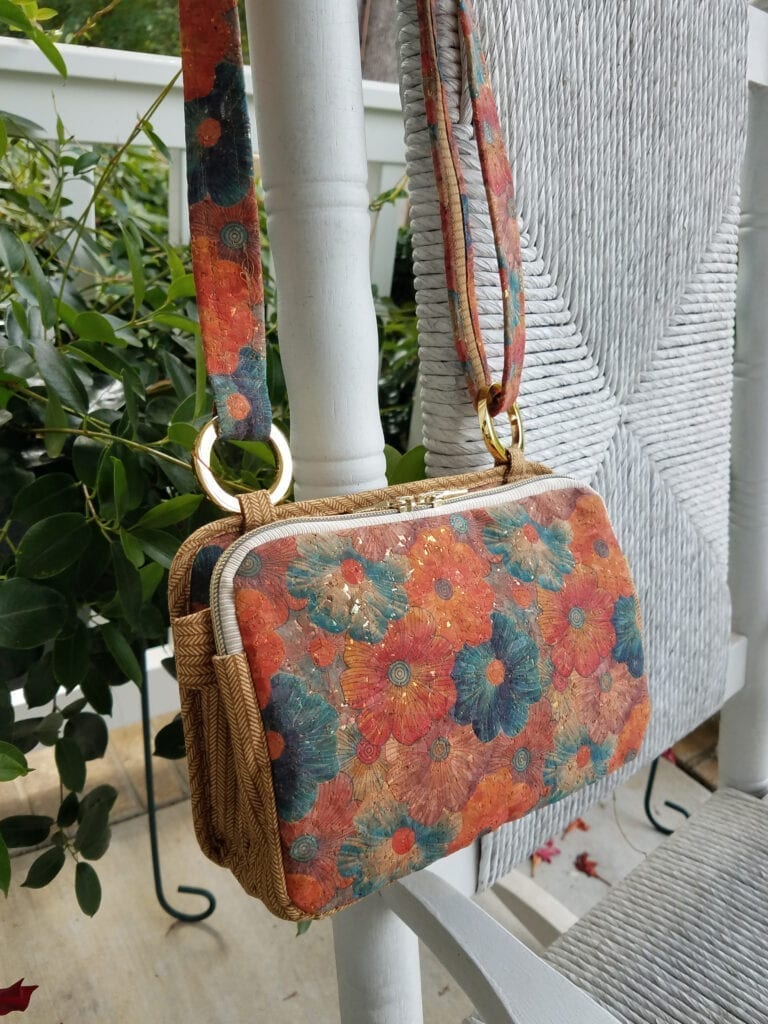 This time I decided to opt for a more colorful cork palette. This combination of reds and aquas really appealed to me.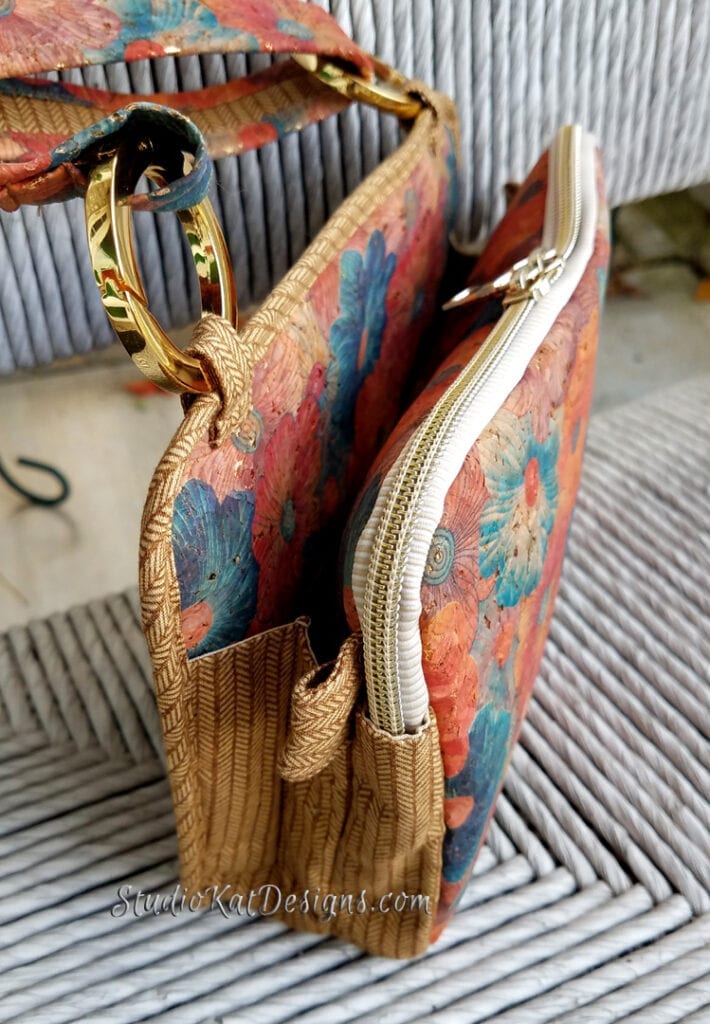 But this time I opted for using a cotton blend for the side areas of this Gateway instead of yet another cork. I just didnt care for the way the light-brownish cork from this company "played" with this unique exterior, so I chose this striped linen instead.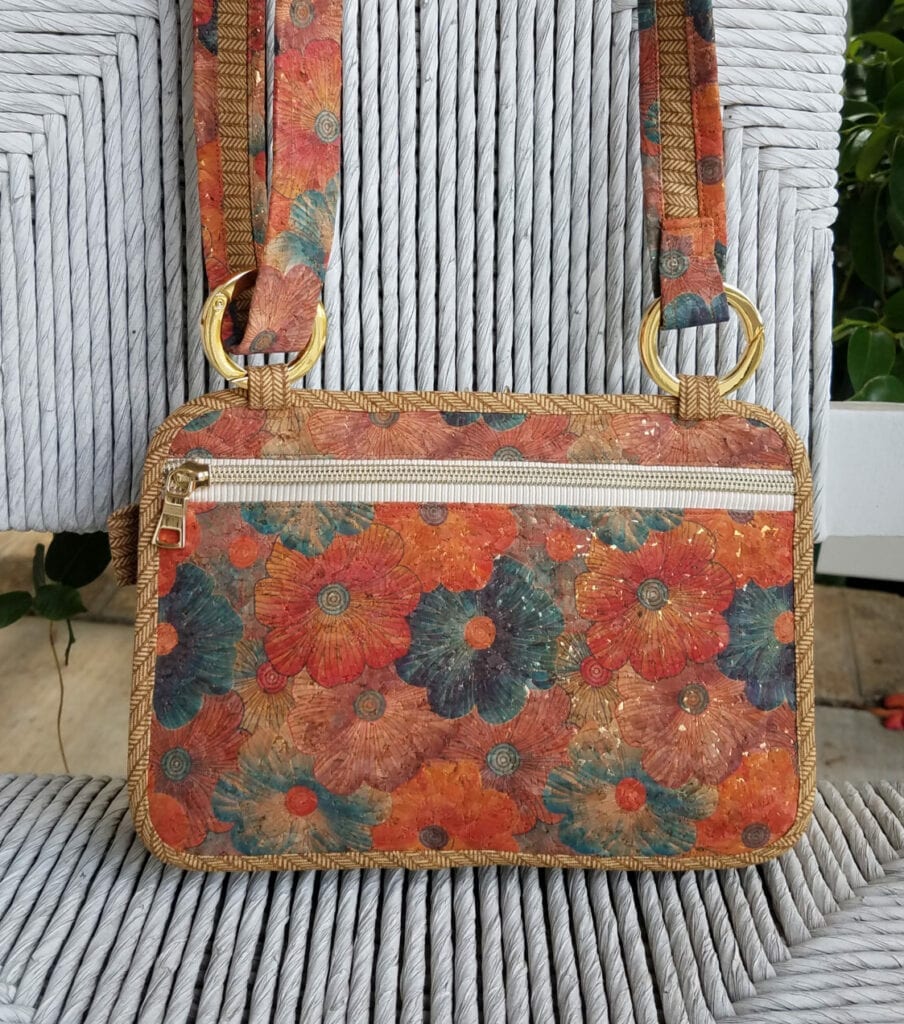 I waffled a bit on the zipper selection for this bag which is unusual for me. I couldnt decide whether to go with the "ultimate blender", the black & white ministriped zipper? Or should I go with the edgier and less utilized tan & white ministriped zipper with gold findings?
In the end I chose the tan & white ministriped zips as you can see, but I'm not entirely happy with the final look. It's OK… but I'm just not thrilled with it. Would it have been snappier if I had gone with the black & white mini-striped zip? I don't know…
What do YOU think?
So please feel free to let me know what YOU think or what YOU would've done in the space provided below.
*************************************************
Check out the best sewing pins with me on Pinterest, join in on discussions or show off your work in our FaceBook Group, or get your daily sewing fix on our Facebook Business Page or get behind the scenes scoops on Instagram, and be the 1st to know about new patterns, discount codes and sample sales by signing up for our monthly newsletter.