So…
it's time for the 2019 version of the Quilt Market & Festival and like usual we'll be traveling to Houston where we'll live for the next couple of weeks! (As an interesting side note… I've calculated it up and if you add up all the time we've spent in Houston since 2008, it would add up to us having lived in downtown Houston for 6 months of our lives!)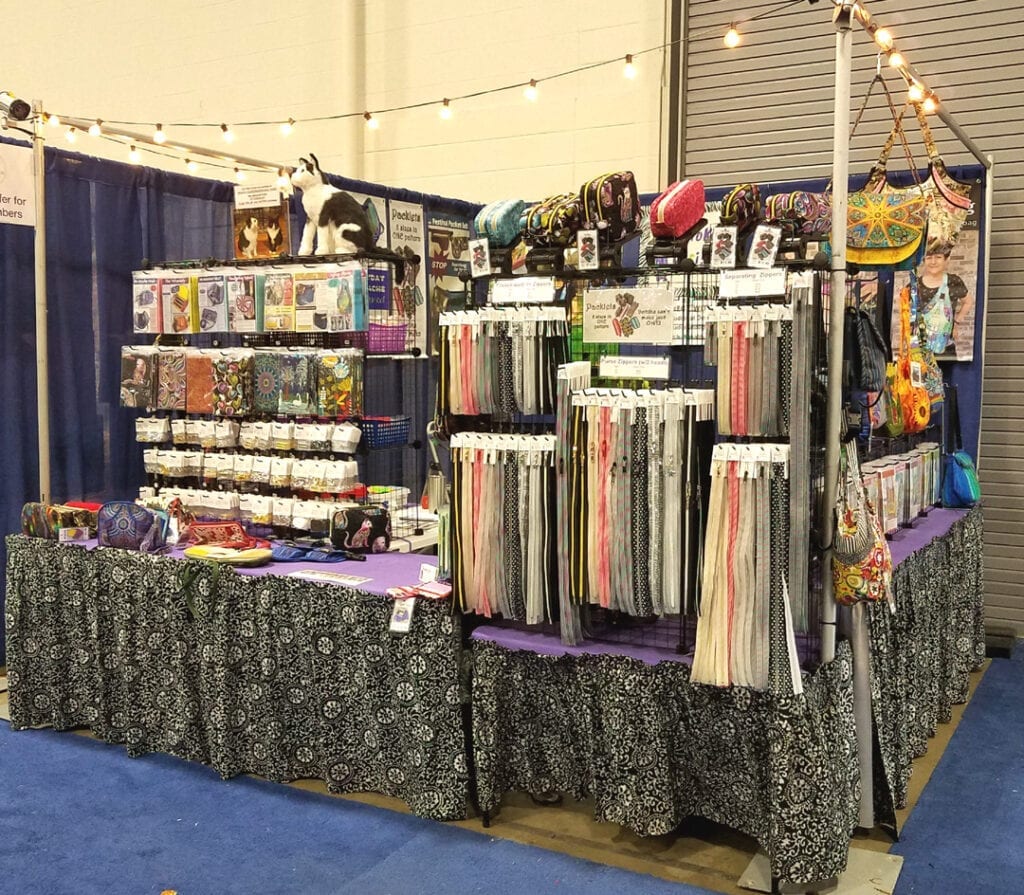 So anyway, we generally keep the same booth position from year to year in every other show we vend at but not so in Houston where we are assigned a new spot every year and we never know what spot that will be until about mid-September.
Last year we were really happy with our booth position (booth #410), but we are Over-the-Moon this years spot…. #110! It's located on the 1st row of the Convention Center which is where most people head at the start of the show, so its a VERY high traffic aisle!
But that's not all… our corner booth is located right at one of the entrances to the magnificent Quilt Show which means we should be getting repeat traffic on that side of our booth throughout the show! FANTASTIC! So the only thing left to decide is…
Our booth set-up!
So… we've actually kept the same basic booth set up (with only minor tweeks) for the last 3 shows, which you can see in the photo above. It's a good deal different from last year's Houston setup and has worked well for us so the BIG CHANGE we're making at this year's show doesn't have much to do with layout, but has everything to do with… the products we're bringing with us!
By customer request we started selling hardware kits for our more popular patterns at the Road to California show in January and since they sold out we added even more Kits at each of our next two shows. As a matter of fact, we've noticed that we actually sell much LESS loose hardware now since the kits are in such demand, so the big display change we'll be making for this show is this… we'll actually be incorporating the Hardware Kits as part of our hardware display instead of keeping them behind the counter!
Now does this mean we won't be selling individual pieces of hardware?
We may not have ALL of it out on the display for the Festival since that's when we'll be selling the Kits (not at Market), but the more popular items will be and the others will be available on request behind the counter. It'll give our display a whole new look to be sure, but I think overall that this will be more convenient for our customers AND for us! How will it work out? Only time will tell but I'll give you the full run-down on our return or better still… you can get real-time updates by following us on either our FaceBook page or on Instagram. Just click on the buttons below.
And with that, here's an advance look
at our Booth Layout for Houston!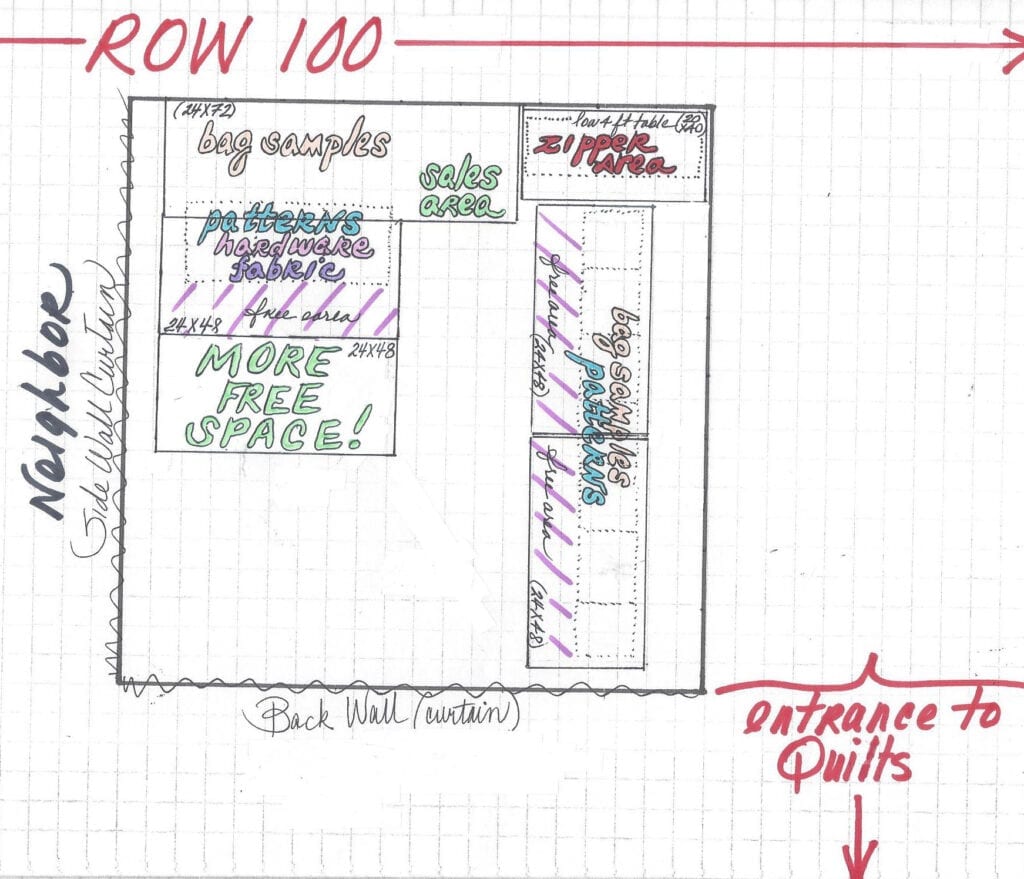 Hope to see you there!
And now…. it's YOUR turn!
And remember, we love reading your comments and answering your questions too, so please feel free to leave either or both in the space provided below.
*************************************************
Check out the best sewing pins with me on Pinterest, join in on discussions or show off your work in our FaceBook Group, or get your daily sewing fix on our Facebook Business Page or get behind the scenes scoops on Instagram, and be the 1st to know about new patterns, discount codes and sample sales by signing up for our monthly newsletter.