So… some but not all of you may know that we recently migrated over to a brand new website and for the most part… its been a horrible experience! Here's how its all gone down!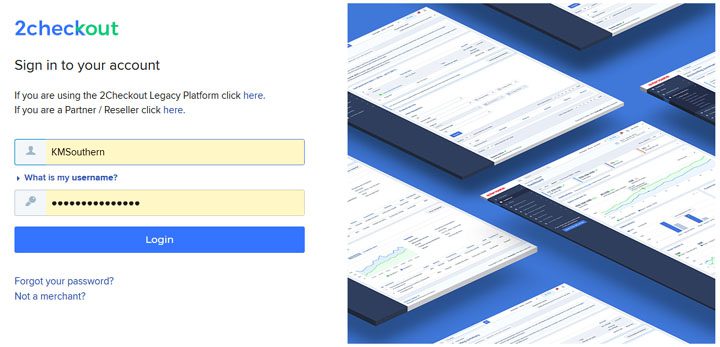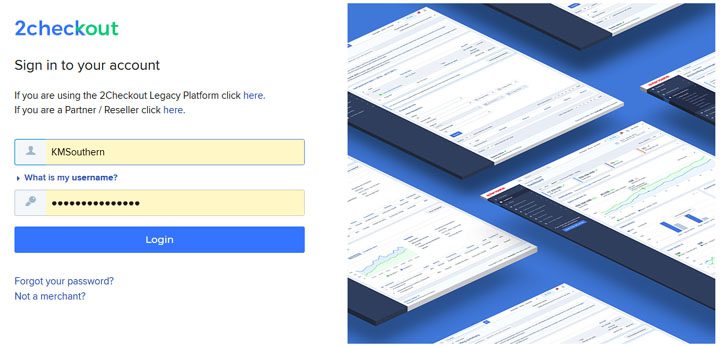 I know it sounds cliche, but things were a WHOLE lot different back when we started this business way back in 2004! There were no cellphones, no WordPress websites and credit card processing had to be conducted with one of those old-timey slider machines, so I used the most convenient system I could find at the time, a third-party system called 2Checkout. If you've ever bought from our online store you may have noticed that when it came time to pay you were taken to their platform. It worked well for us. I had no complaints.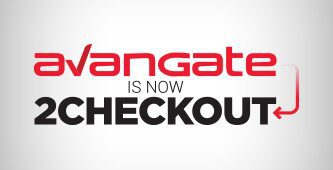 In 2017 2Checkout was bought out by Avangate, an international company headquartered in Romania. This made me nervous but I was encouraged when we were told a new platform was coming with all kinds of fun perks and let's face it, is there ever a GOOD time to spend $5000+ on a new website & payment platform?
Fast forward to June of 2019, fresh from a vacation in Barcelona & having just completed SIX tradeshows, with a trip to DisneyWorld with the grands sprinkled in between and we get this notice from 2Checkout that the long-awaited upgrade we were promised in 2017 would be released on June 6th. But you know what? I wasn't even nervous about it because they said 90% of their clientele had already been upgraded with no problems.
So here's where it all goes downhill! Within an hour of the upgrade on June 6th, the first problem appeared! An order came in with NO shipping charges. Of course it was destined for Germany, and by day's end we were out $70.00+. 2Checkout assured me they were on it and would work all weekend if necessary to iron things out, but the errors continued and no one was answering the phone by Saturday.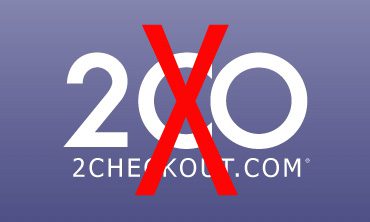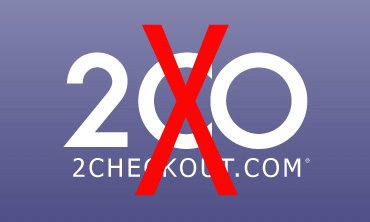 The mistakes were impossible to figure out. There was no consistency. One customer ordered 24 zips, but only got charged for one! When I called her to verify this order, I found out she hadn't in fact ordered 24 zips of the same style like 2Checkout's order said… she'd actually ordered 5 different styles, so that meant every time we got an order with multiples of ANYTHING we had to call to verify the numbers and the color preferences. So now we weren't just losing money, we were losing time as well as our minds! The worst of the errors were on the "Pattern + Build-a-Notions Kits" so I had to remove them from our product list to slow the bleeding, but by weekend's end, we'd lost over $400.00 in botched-up sales.
The worst thing about this whole situation was the attitude of 2Checkout, which was rediculous! They kept saying they were sorry for my inconvenience? MY INCONVENIENCE!?!? And they promised to escalate my ticket to Tier 3 troubleshooting, but I knew in my heart I had to get myself out of there. By Monday afternoon I was shopping for a web designer but as tantalizing as that solution would be, I knew it would be anything but an imminent fix.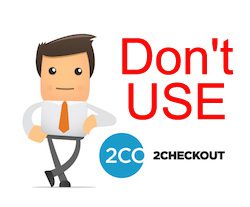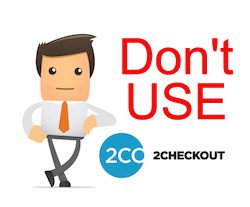 And it wasn't! It was September 13th before we were finally able to migrate to our brand new website. Had I known this on June 6th I really might have lost my mind! And speaking of that, here's some other things that pushed me to the edge during the course of the summer!
It was Aug 1st before I was actually allowed to talk to anyone other than the "gatekeepers" who answer the phone, who were all very nice, but let's face it… they couldn't really fix the issues.
It was Aug 10th before 2Checkout agreed to even consider reimbursing me for some of my losses. (Full disclosure- eventually most of my losses were reimbursed, but not until I was finally able to talk directly to the ONLY person who really gave me any help at ALL! Thank you Alexandra!)
It was Aug 21st before the first promised "fix" was applied. There were still $70+ in errors in the days immediately thereafter, so it wasn't much of a fix.
2Checkout pronounced the platform as fixed on Sept 6th. In the final alaysis, it took 2Checkout over 3 months to fix what should've been right from the start!
And on top of that the new platform was totally user un-friendly! We had to use a magnifying glass to read our packing lists (no kidding) and the orders that used to take 3 clicks to print now took FIFTEEN clicks. And here's the deal… these issues as well as several others have yet to be addressed by 2Checkout!
So… what have I learned from this debacle?
First off, I'd have to lay part of the blame at my own feet, because I have to say there were plenty of warning signs that I either chose to let go or ignored knowing how expensive and time-consuming it was going to be to make the changes that were necessary to move to a new system! .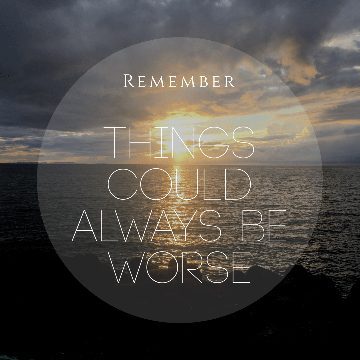 But here's the deal… as brutal as these circumstances were, there really were several ways in which it could have oh-so-MUCH-WORSE!! For example;
Just imagine how completely devastating it would have been had we been in Houston on the floor of the International Quilt Festival when that fateful June 6th "upgrade" had occurred? Or worse yet… on vacation in Barcelona, Spain? I'm serious when I say that I likely would've had a nervous breakdown!
Our customers could have been completely ungracious to us concerning the mistakes the platform was making. Afterall, I had to call many a customer to explain what was going on and to request that we handle their order some another way to avoid the huge losses we were dealing with. And here's the deal…ALL of our customers were kind, even understanding of what we were going thru and for that I'll always be grateful! I've always said our customers are the best & it's TRUE!
and 3. We could have been having major problems getting our NEW website up and running…
BUT WAIT… we actually DID have serious problems getting our new website to the finish line…
So do stay tuned for that, but in the meantime, if you are an Internet merchant considering using 2Checkout as your payment platform now or in the future, please know that I think businesses should always be called out for providing consistently poor and indifferent service. Therefore, I have two words for you!
Just
NO!
*********************************************
And remember, we love reading your comments and answering your questions too, so please feel free to leave either or both in the space provided below.
Check out the best sewing pins with me on Pinterest, join in on discussions or show off your work in our FaceBook Group, or get your daily sewing fix on our Facebook Business Page or get behind the scenes scoops on Instagram, and be the 1st to know about new patterns, discount codes and sample sales by signing up for our monthly newsletter.