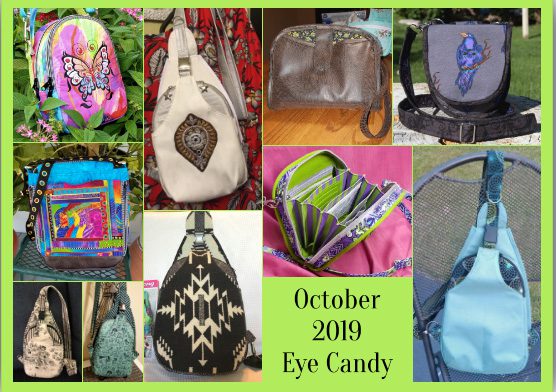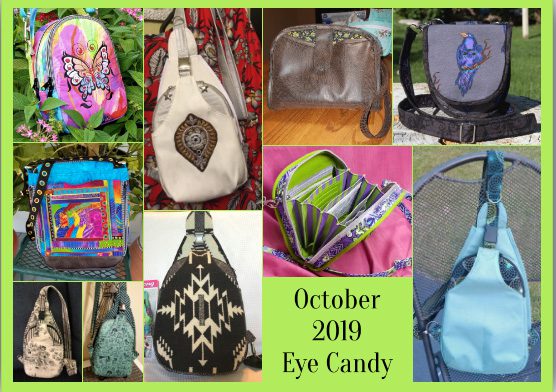 So…
ALL of the bags pictured below were created using our patterns & either shared on our FaceBook Group page, or mailed to us directly!
But here's the deal… even though last month's Eye Candy was wonderful, THIS month's Eye Candy is seriously AMAZING!
So let's get started, shall we?
Here's my favorite "Eye Candy" for October 2019!
Don Distler is back and this time he made a bag for his lovely wife Susan, their resident "Butterfly Lady", hence the butterfly embroidery on this amazing Bangle Buddie!
Dawn Eratt used a white faux suede along w/a metallic contrast & a couple of our newish ALL silver zips which were a perfect match for this cool Sling Along! The applique on the front is a handmade Indian design.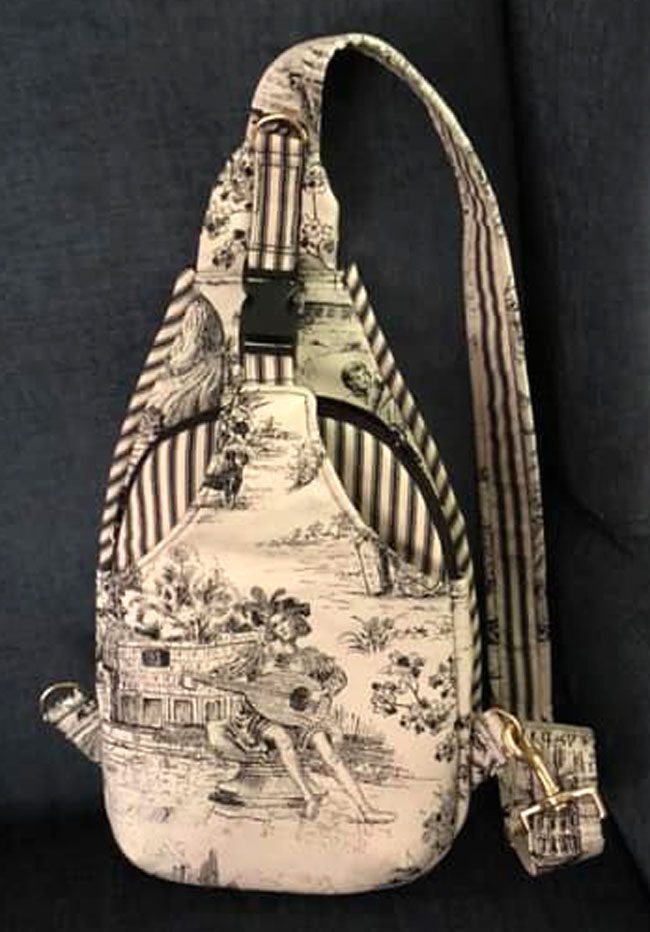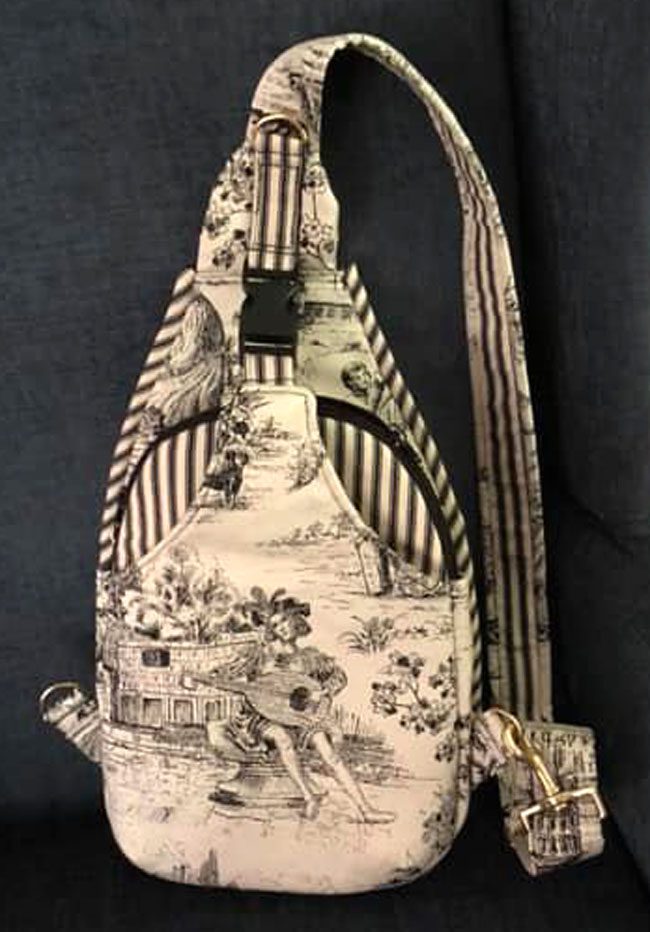 Maureen Obuch said that it was with great trepidation that she used embossed vinyl for her Everyday Attache, but is relieved to say that it worked out fine!
And Don Distler is back with an absolutely awe-inspiring Everyday Attache that literally could be right at home on the pages of Vogue Magazine! I can see that he has really honed his fussy-cutting skills also GREAT job Don!
And Pendleton Wool never looks so good as it does on this wonderfully made Sling Along by Kristy Fink! She plans on entering it into the New Mexico State Fair. Good Luck Kristy!
And Heidi Munk is all set for Halloween parties with the "spooky" rendition of our Go-Go Compact! How long will we love this little bag? Quoth the raven… "Forever More!"
Jodie Dagenhardt made a calculatedly smart choice when she paired waterproof fabric on the exterior front pocket of her Sling Along with "Do the Math" contrast for the contrast! (She's a math teacher.)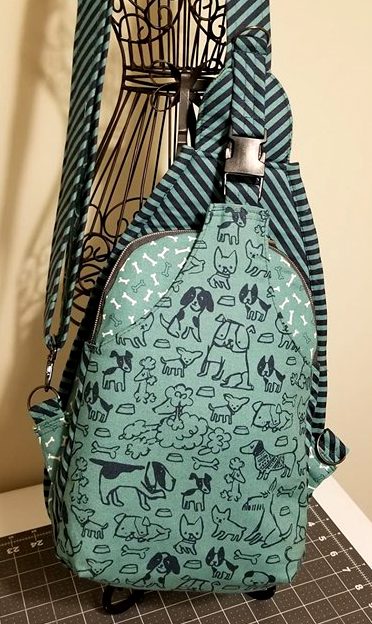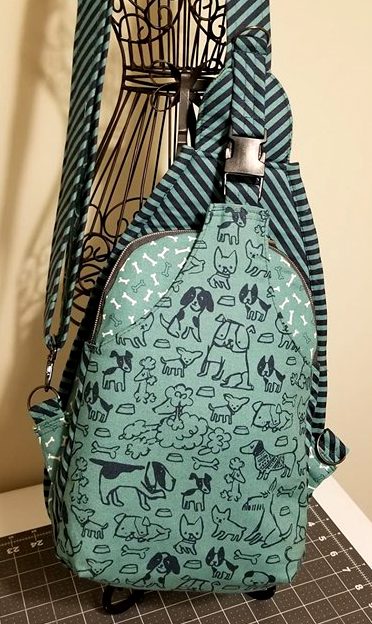 And finally, Marion Pool has enjoyed carrying her Guardian SO much that she has done so exclusively for over a year now and she STILL gets compliments on a regular basis on it!
So there you have it!
These are the bags I thought best qualified as "Eye Candy" for the month of October 2019. I hope you enjoyed seeing them as much as I did and if you'd like to join our new FaceBook group page to see these types of posts and SO much more, just click HERE. And remember, we love reading your comments and answering your questions too, so please feel free to leave either or both in the space provided below.
************************************************************************
Check out the best sewing pins with me on Pinterest, join in on discussions or show off your work in our FaceBook Group, or get your daily sewing fix on our Facebook Business Page or get behind the scenes scoops on Instagram, and be the 1st to know about new patterns, discount codes and sample sales by signing up for our monthly newsletter.