So…
since we showed you the original sketches for our new design in our last post, that means NOW it's time to show you our first prototype, but before we get started let me remind you of a few things!
First off- This is NOT a complete bag. It's more like a shell of a bag. There's no lining… no pockets… no hardware… no strap and no zips, AND we're certainly not going to waste our good fabric in this situation. That's because the whole purpose of the prototype bag is to establish size, proportion and to confirm some of the function. So with that, let's get started!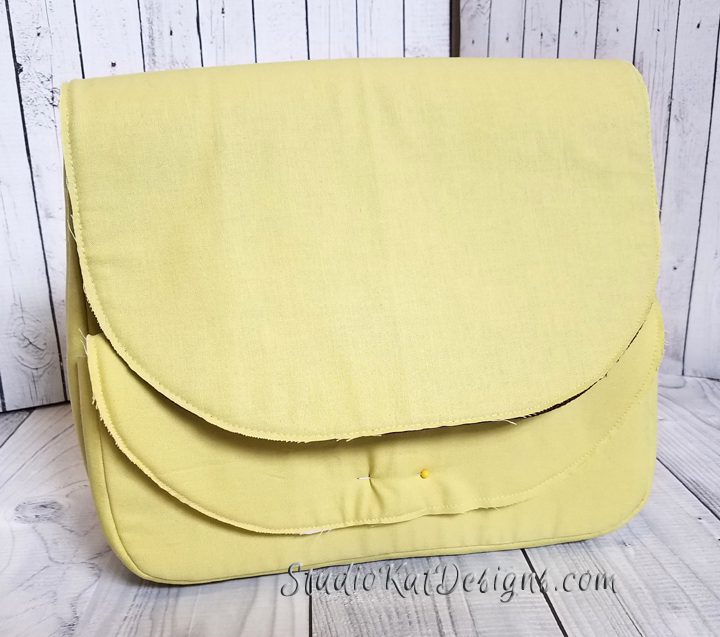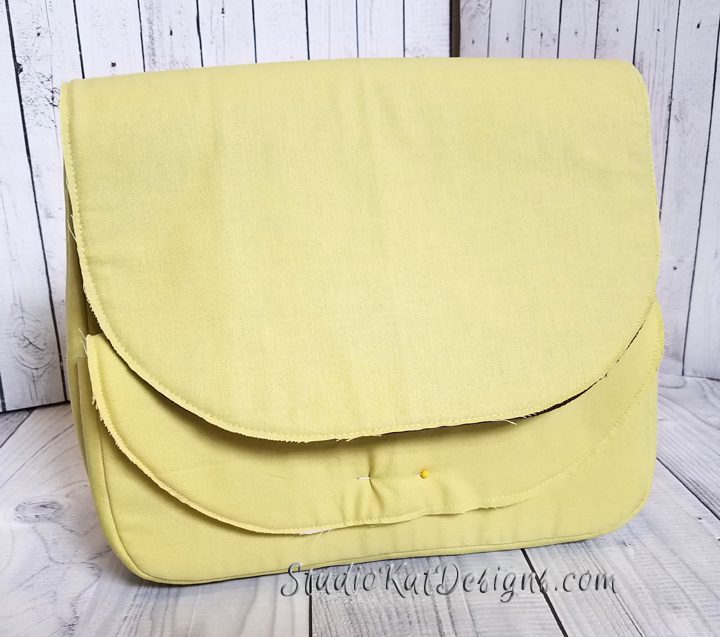 So here's the Bag Front and a clear view of both flaps (one for the auxilliary front pocket and one covering the zippered main compartment . Overall I like the dual pocket look and I'm excited about the possibility of using three coordinating fabrics because that has the potential for some really dramatic exteriors.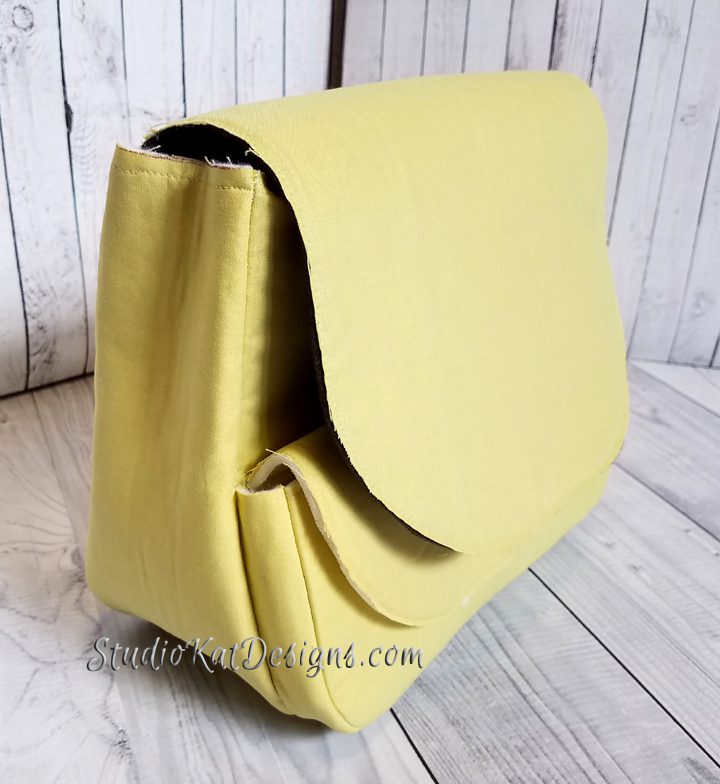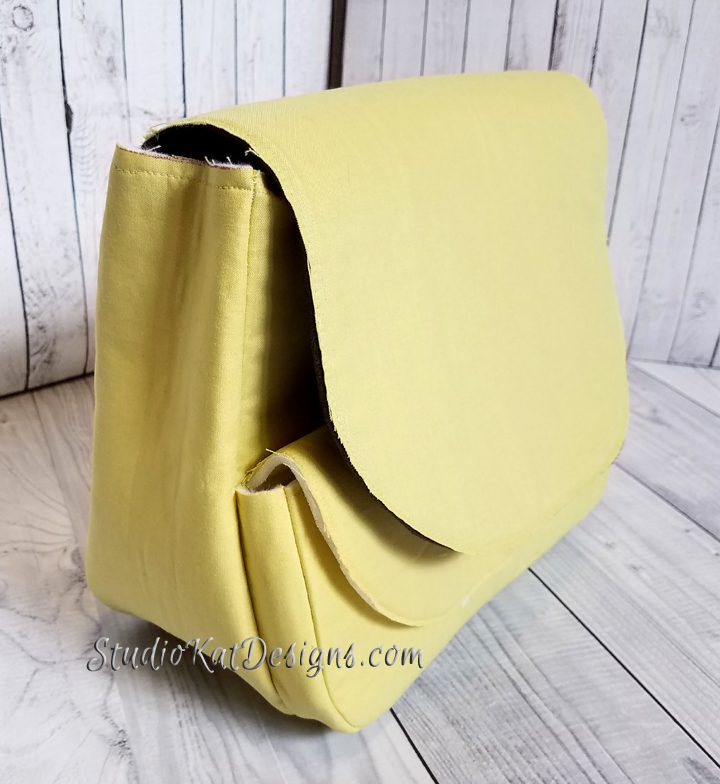 But what needs to change is the overall height of that auxilliary pocket. I'll make it taller next time so that the top corners can be hidden behind the main flap. Right now I'm thinking 1.5″- 2″taller than it is here.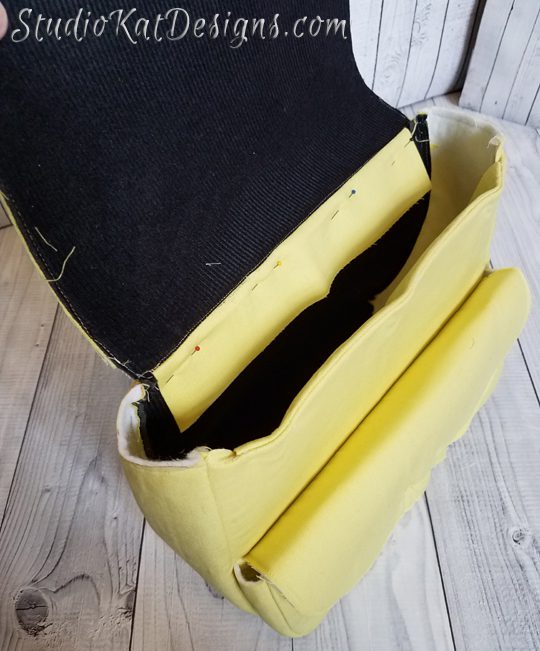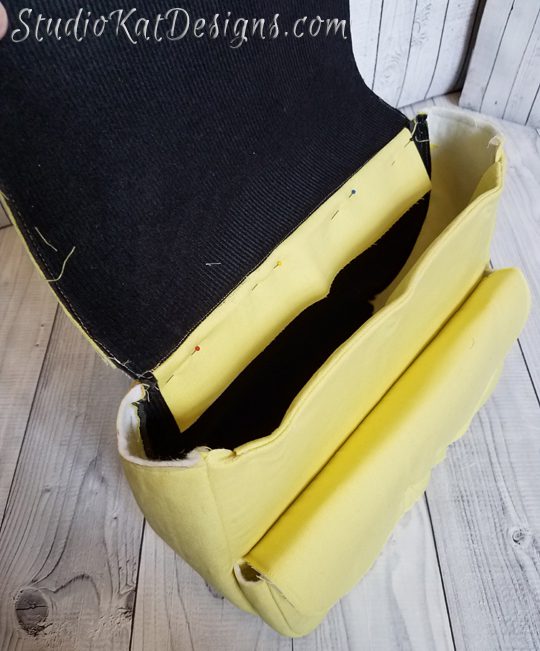 Here's a look at the entry to the main compartment. As you can see, the zipper panels are stitched in place here, but not the zipper just yet). The interior is easily large enough to accommodate an iPad, and speaking of which, I'm toying with the idea of including an optional padded iPad slot. Would that be of interest to you?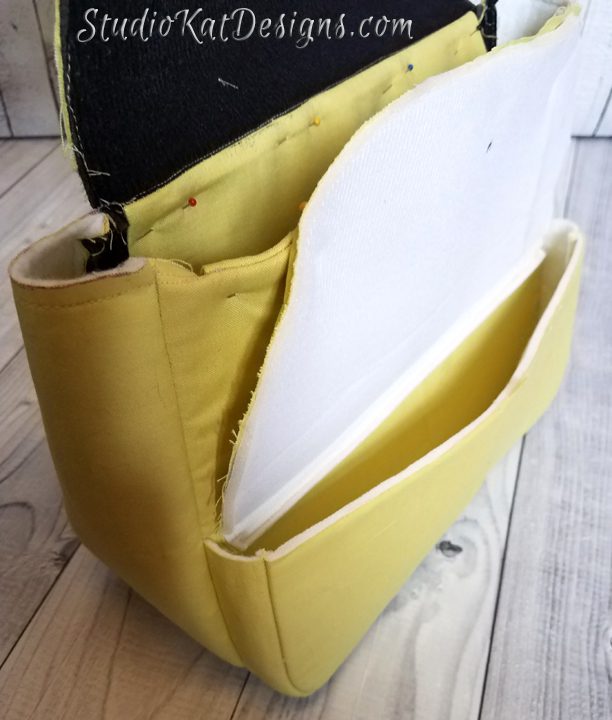 And finally, here's a look at the front pocket interior which as you can see is full width and VERY roomy! It can easily accommodate even the largest of smart phones plus most anything else you want quick access to. And just so you know, I'm considering using a 1.5″ wide webbing this time. This bag is wider than others we've designed and for starters I think the wider webbing will be proportionally more pleasing to the eye PLUS the bag would be WAY more comfortable on the shoulder if one actually was carrying it with an iPad inside!
**********************************************************************************************
And now…. it's YOUR turn!
I'm dying to know what you think of our new design at this point in the process? For example, do the features and general silhouette appeal to you, and are there features you'd like for us to consider adding? And remember, we love reading your comments and answering your questions too, so please feel free to leave either or both in the space provided below.
******************************************************************

Check out the best sewing pins with me on Pinterest, join in on discussions or show off your work in our FaceBook Group, or get your daily sewing fix on our Facebook Business Page or get behind the scenes scoops on Instagram, and be the 1st to know about new patterns, discount codes and sample sales by signing up for our monthly newsletter.