So…
in our 1st post in this, our 15th cycle of Purse Pattern Chronicles, I told you that I was kinda surprised to see that it's actually been TEN cycles since we've released a true handbag pattern. And by that I mean a shoulder bag that's not too big, but big enough to carry everything most women need on a daily basis, including the paperback she doesn't want to leave home and maybe even her iPad, ear buds, and of course her phone & possibly even a phone charger.
Here's how I envision the exterior…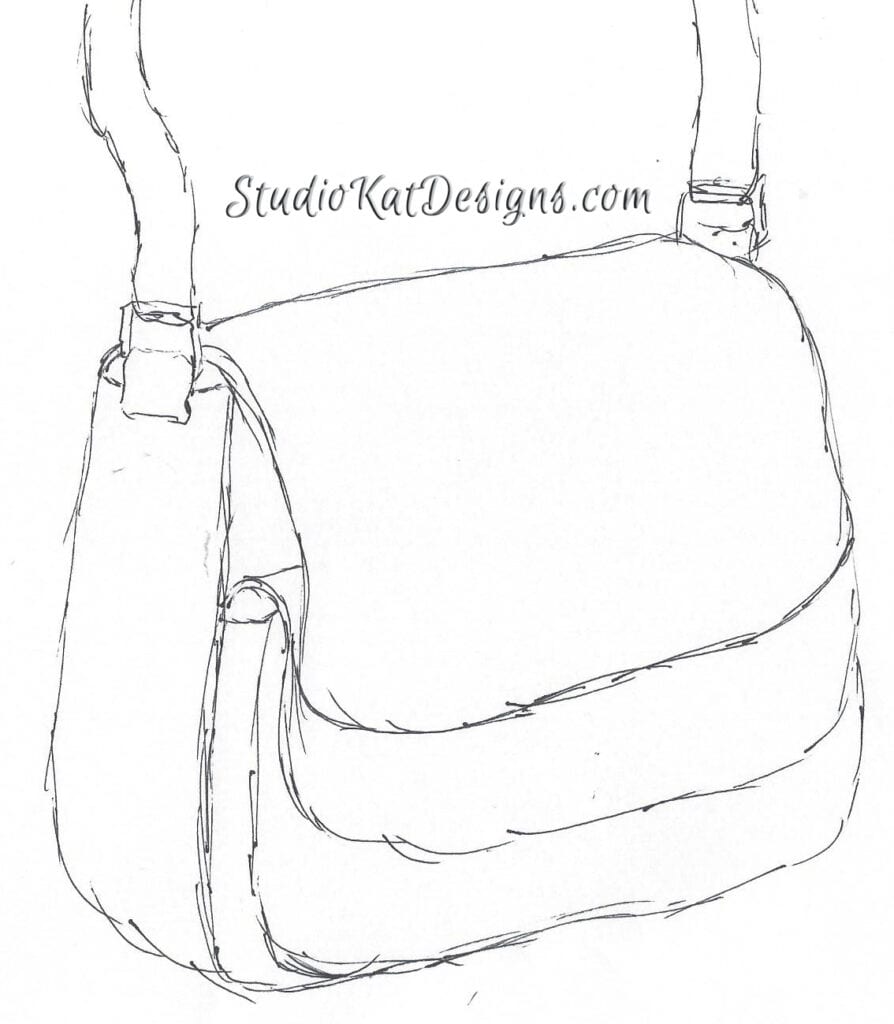 And now for the inside…………
I want to place a bag wide pocket on the exterior. This would be a good place to store a phone, keys or even the above mentioned paperback book, and I'd like to experiment with possibly including some credit card slots within this pocket. A magsnap closure should work well here, and of course there'll be a zippered pocket on the back side.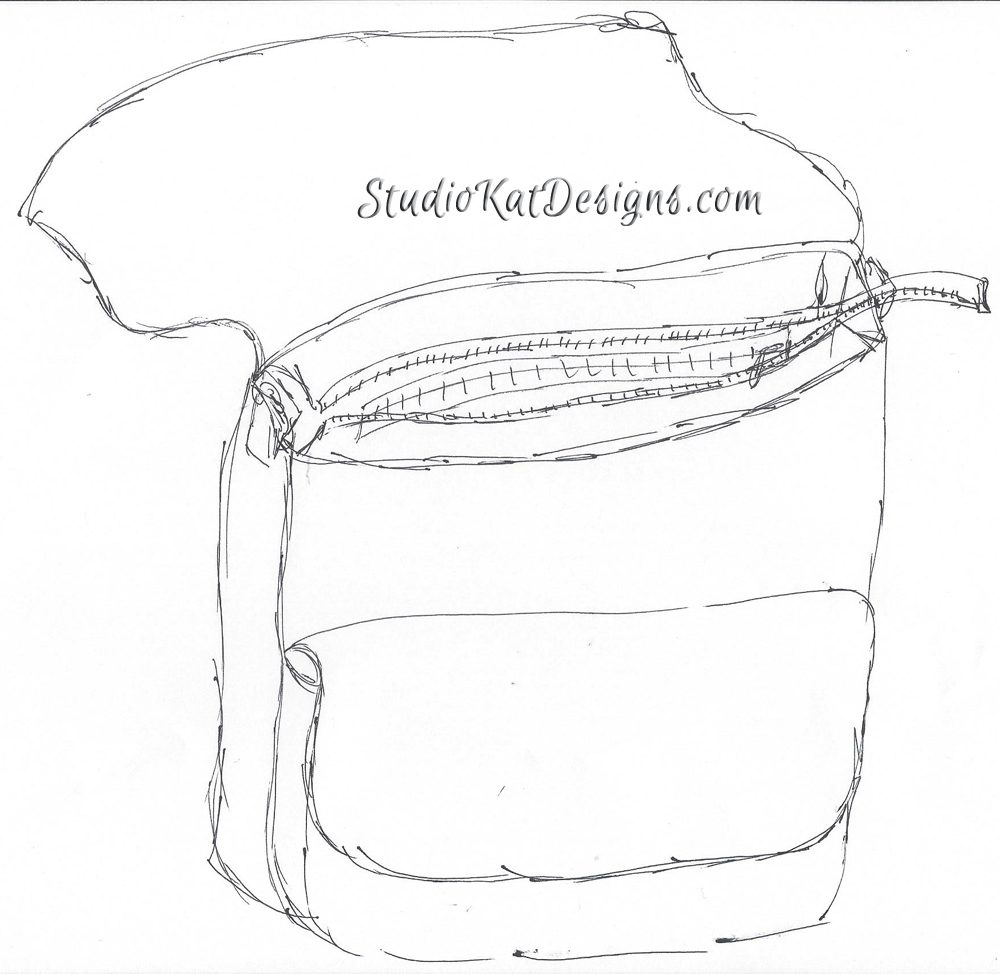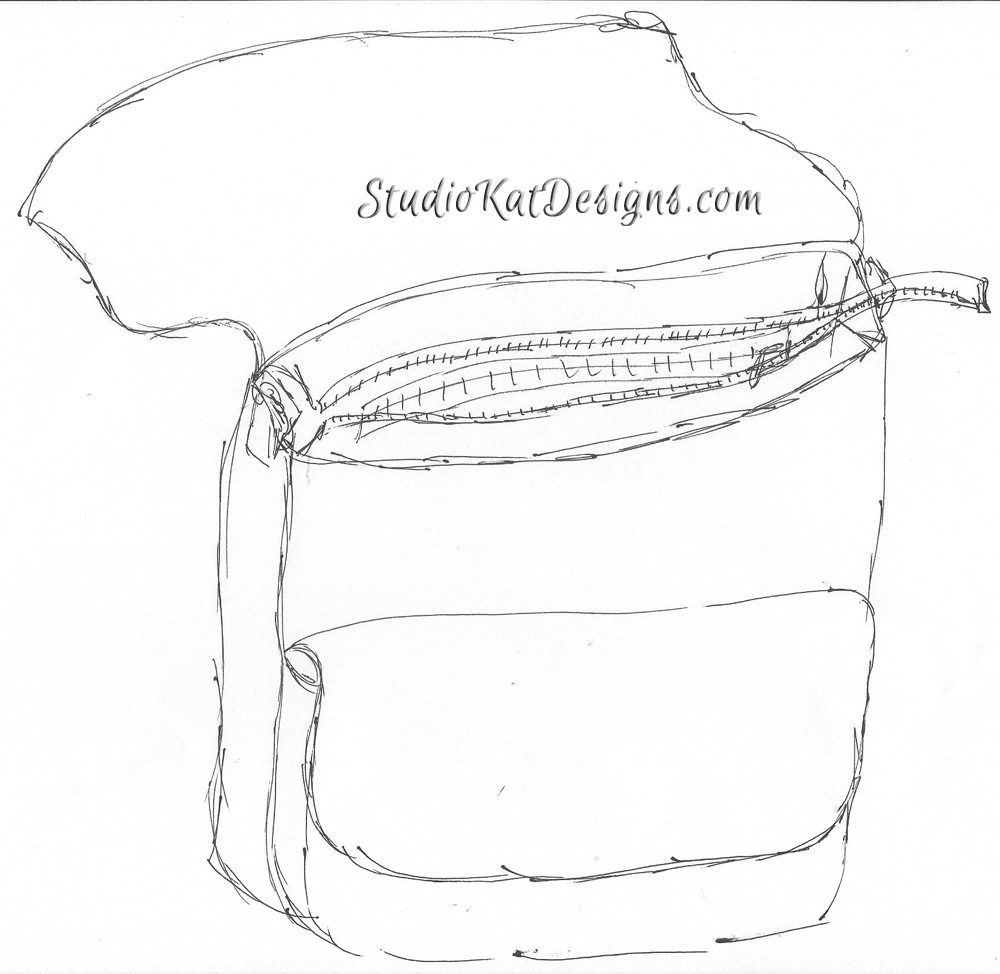 I'm thinking that it might be fun to include an optional padded slot for an iPad, and of course a zippered main compartment would be a must since the Bag Flap itself would be strictly ornamental (and besides, a double flap on the Bag Front is going to be a fun way to play with fabric combinations, don't you think?)
Over and above the features of the bag itself, I might experiment with a wider strap than the standard 1″ wide webbing that I usually use. Since the possibility of carrying an iPad inside this bag would add considerably to the weight of the bag, I'm thinking that it might just be more comfortable to distribute this extra weight across a wider shoulder strap, especially if one is wearing the bag cross-body style.
**********************************************************************************************
And there you have it! That's the quick tour!
But I'd love to know what you think of our ideas at this point in the process? And of course if there's features you'd like to see us add, now would be the time to let us know! And remember, we love reading your comments and answering your questions too, so please feel free to leave either or both in the space provided below.
************************************************************************

Check out the best sewing pins with me on Pinterest, join in on discussions or show off your work in our FaceBook Group, or get your daily sewing fix on our Facebook Business Page or get behind the scenes scoops on Instagram, and be the 1st to know about new patterns, discount codes and sample sales by signing up for our monthly newsletter.