So…
most people think that because I run my own business out of my home that I get to work in this happy little insulated bubble where I only have to do the things I want to do without interference from the outside world. And you know what? Most of the time they're right. It's fantastic. The best job I've ever had. But every once in a while something comes in from out of "left field", (or more accurately my email account) that totally blows up my day!
Like this one that I got a few months ago—
I have sewn for over 40+ years and I must let you know how much I disliked your pattern pieces and instructions. I have only made the Quattro—-2 times just to prove I could actually make this thing. I'm still not satisfied nor would I carry the final project. First, the notches on your pattern are larger than the 1/4″ seam allowance (on all 3 of the patterns I purchased). So after I cut all the pieces with your marked notches and tried to assemble it the notches presented as holes in the outside of the purse. Second, I feel that if a pattern is written correctly I should not have to be referred to an online tutorial- But, I did do this and found you did not provide tutorials for making the entire bag, just a few of the steps of it. When I sew items from patterns like McCalls, Simplicity, Vogue etc I never have to go online and find a tutorial to help me assemble a garment. So I would like a refund.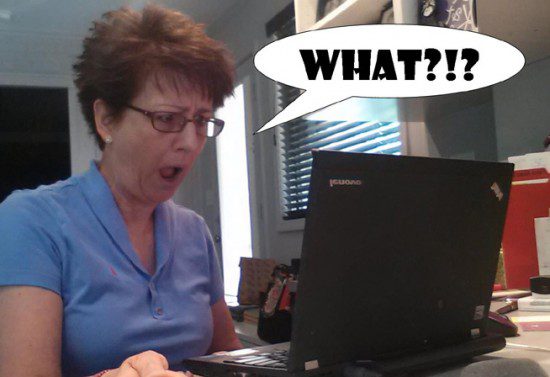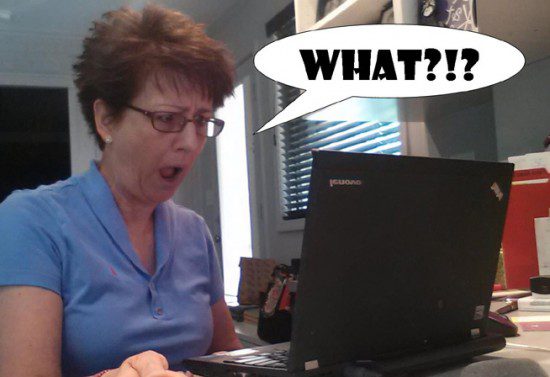 And just so you know… a great deal of this email was written in all-caps, the Internet equivalent of YELLING! And yes, that's pretty much the way I looked after reading it! You can be sure that my concentration was BLOWN for the day too! And to add insult to injury, the Quattro is our best-selling handbag pattern… EVER. We've only rarely fielded questions about this pattern, let alone gotten "remarks" like this! So what would YOU do if a customer wrote something like this to you?
First of all… Unjustified criticism is without a doubt the hardest thing about running a business. Thankfully, we don't get too much correspondence like this. For the most part we have really fantastic customers who are kinder to us than we probably deserve even when we screw up (sadly it happens)! Which brings me to the way I've learned to cope with treatment like this….
I keep the nice comments in a special File!
That's right… I put every nice email I get into a special folder. Nasty emails get deleted immediately (except for this one… I set it aside in a dark place knowing someday I might want to write about my "happy" file). When one of these email bombs arrives in my Inbox or if I'm just having a dark day and need a boost, I open up that folder and read through a couple of those emails. Then I get back to work.
Try it! Instead of keeping a rejection file, try keeping a "HAPPY" file. Don't overuse it. Save it for when you really need that LIFT! It works, I promise! (And you know what? If you've ever sent me something nice, your email might just be in MY file!)
And now…. it's YOUR turn!
Have you ever had a perfectly lovely day instantly ruined by a particular phone call or email? Is so, what do you do to regain YOUR focus? Is there something you do that helps you to "let it go" easier. And what do you think of the idea of a "HAPPY File"? And remember, we love reading your comments and answering your questions too, so please feel free to leave any comments you might have in the space provided below.
Just a couple of footnotes that might interest you:
1- I've discovered thru 10+ years in this business that it's generally NOT a good sign when a customer kicks off an interaction with the words…"I've been sewing for 40+ years".
2- I recently devoted an entire post to the topic of whether notches should be cut in or out. You can read it HERE.

**********************************************************************************
Check out the best sewing pins with me on Pinterest, join our Facebook discussions, get your daily sewing fix and behind the scenes scoops on Instagram, and be the 1st to know about new patterns, discount codes and sample sales by signing up for our monthly newsletter.