So… it's time to share another bevvy of customer-made beauties! I totally love seeing the wonderful bags our customers create using our patterns and this month's lineup is really terrific!
So let's get right to it!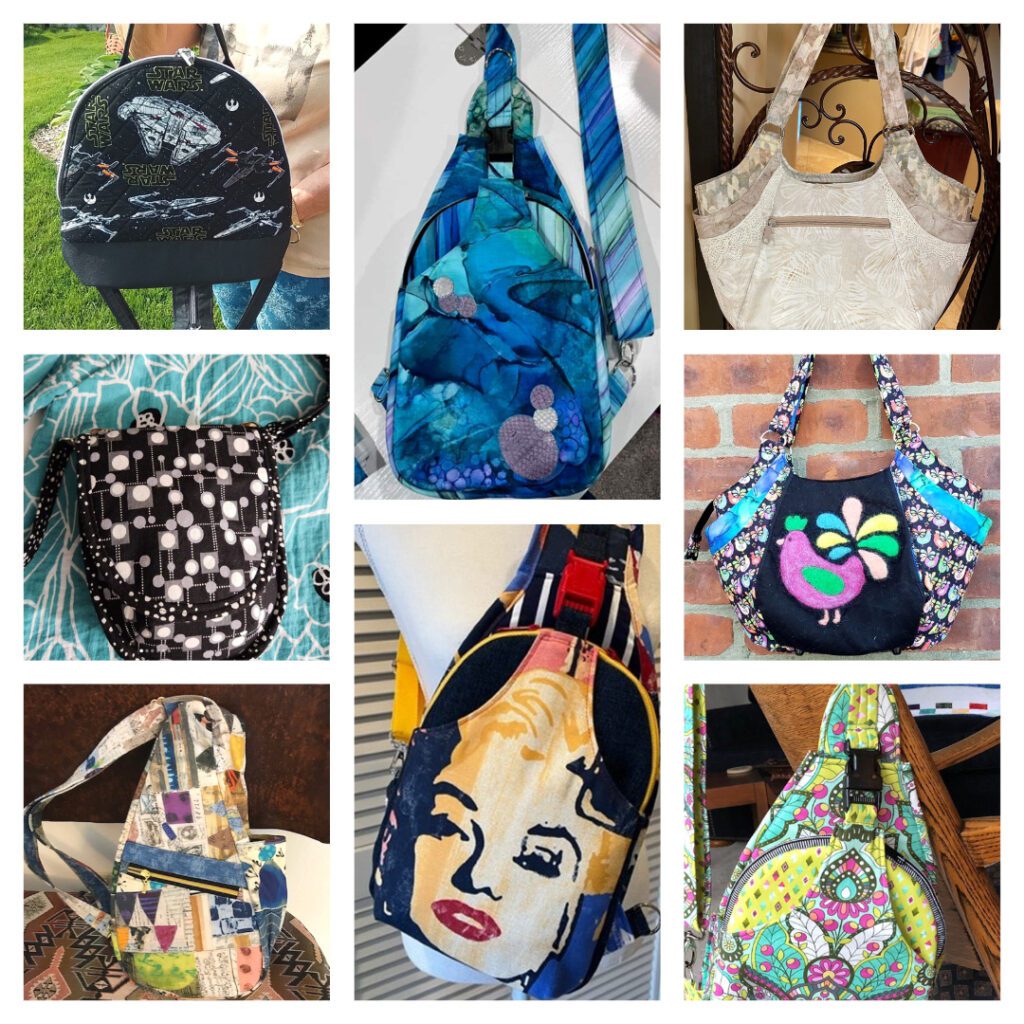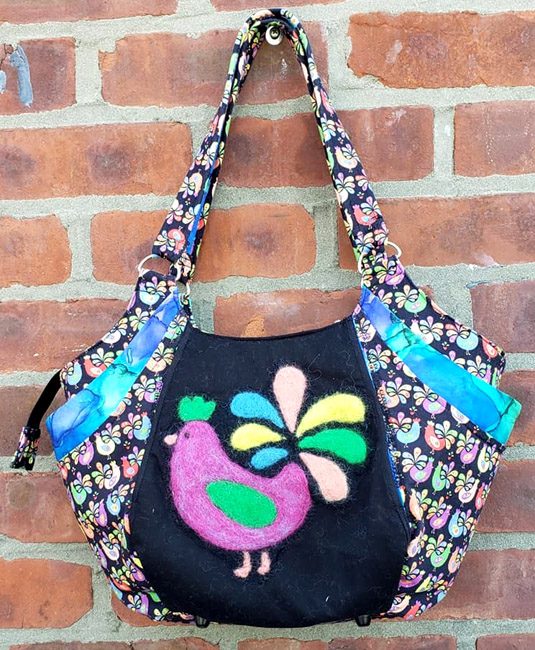 And is this a great-looking Quattro or what? This design used to dominate our Eye Candy Showcases every month, but its been quite a few months since it's made an appearance here. And here's the deal… Gail Wisun-Gooch actually designed the fabric then enlarged the chicken motif from the fabric and needle-felted it to the front panel of the bag!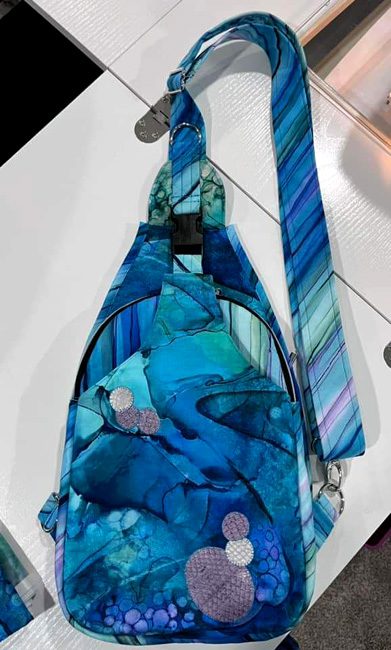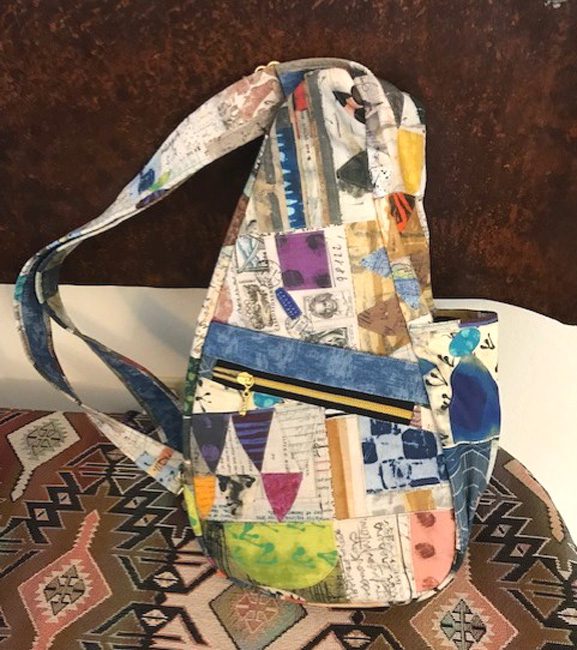 And this is one incredible Ergomatic that Sharon DeLong created!
The fabric is a perfect choice and the denim-like accent makes a perfect combo!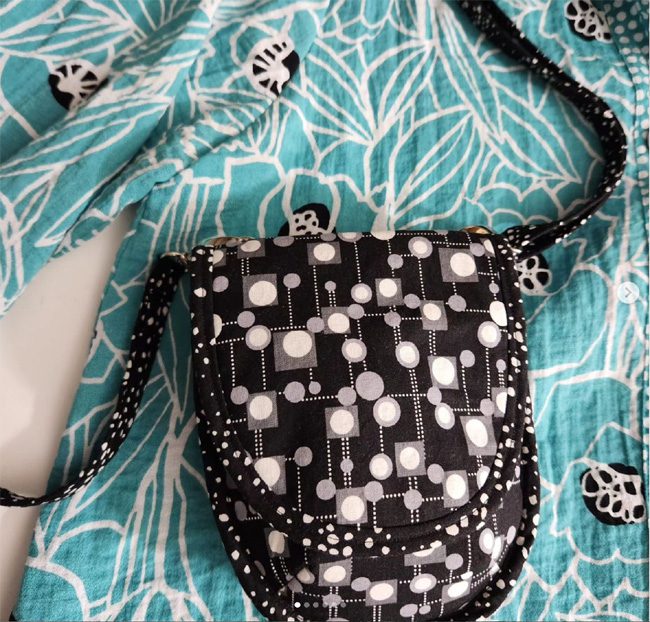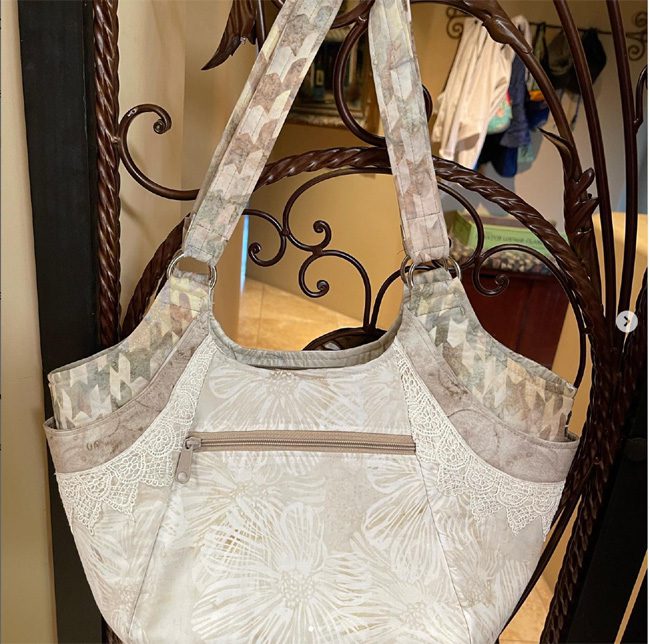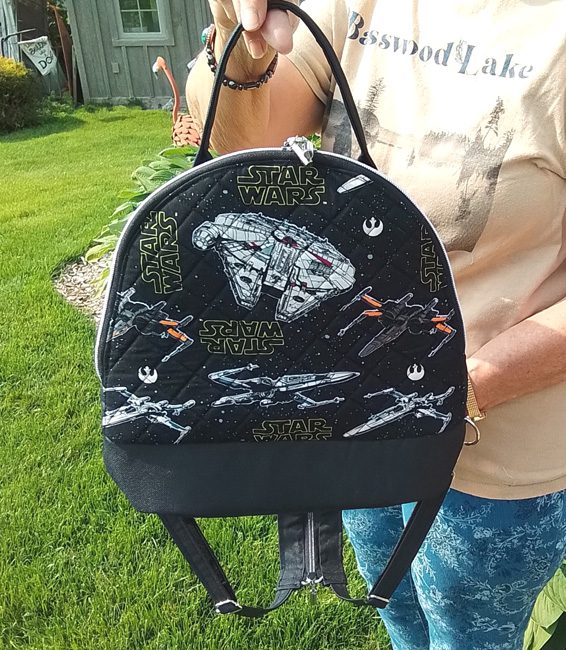 Renee Pageau got her Odyssey pattern and hardware at the International Quilt Festival, last Fall
and now that it's finished she LOVES the result… as do I! 🙂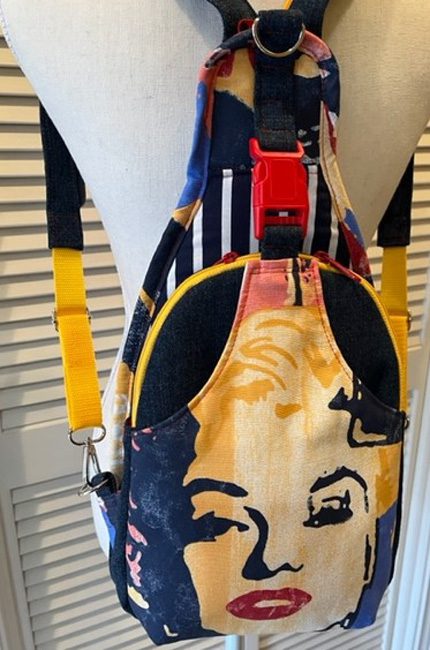 And finally, Nancy Rosa said she had just a little of this fun Marilyn Monroe fabric leftover and couldn't resist making another Sling Along with backpack straps! She plans on entering this beauty in an upcoming Craft fair!
And now it's YOUR turn!
Which one of these beauties caught your eye initially? And which one made you want to know more? And remember, we love reading your comments and answering your questions too, so please feel free to leave either or both in the space provided below.
Check out the best sewing pins with me on Pinterest, join in on discussions or show off your work in our FaceBook Group, or get your daily sewing fix on our Facebook Business Page or get behind the scenes scoops on Instagram, and be the 1st to know about new patterns, discount codes and sample sales by signing up for our monthly