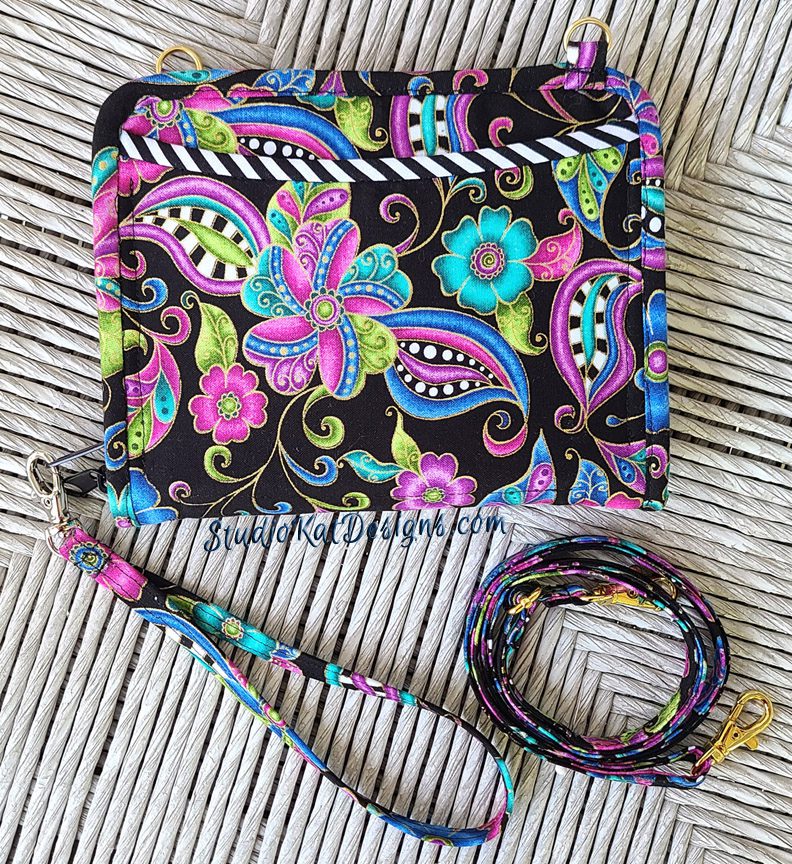 So…
you might recall from our last post in this series that even though I very much liked the new wallet I designed for my own personal use, I decided that I needed to make some pretty BIG changes in order to publish this wallet pattern because photographically, it looked too much like our 1st wallet pattern, the Walkabout Wallet
So with that backdrop… let me show you the changes that I made for this 2nd prototype! I think you'll agree, no one's going to mistake it for any of our previous designs now!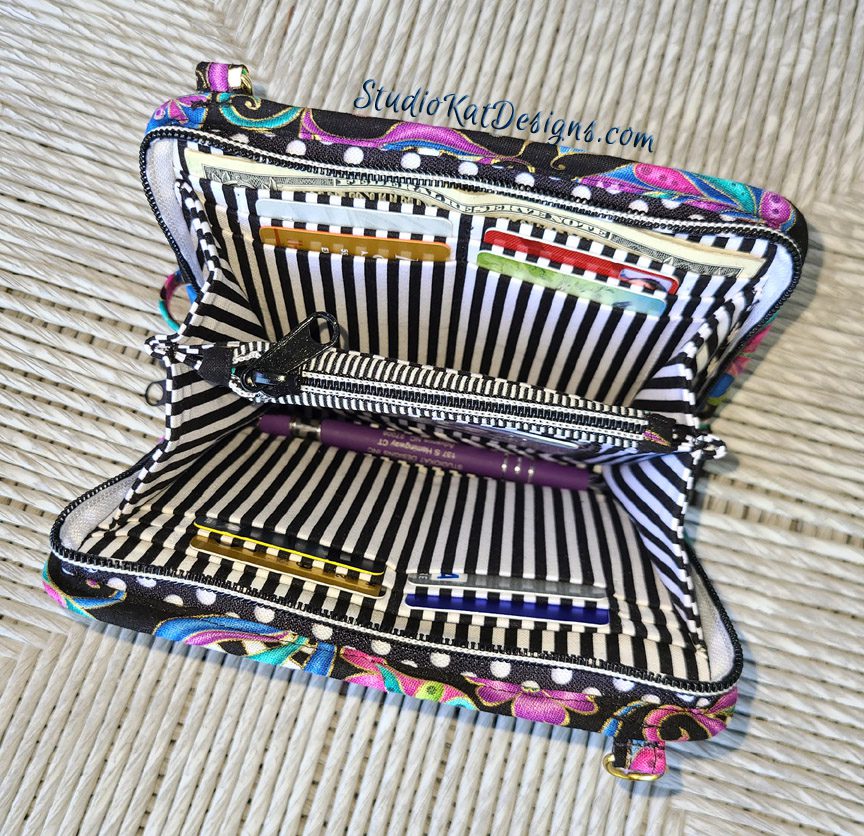 My Samsung S20 Galaxy will even fit in here!
Oh it's a little tight, but the wallet zips up just fine!
And since mine is one of the larger phones on the market, it should be capable of holding yours too!
And guess what else?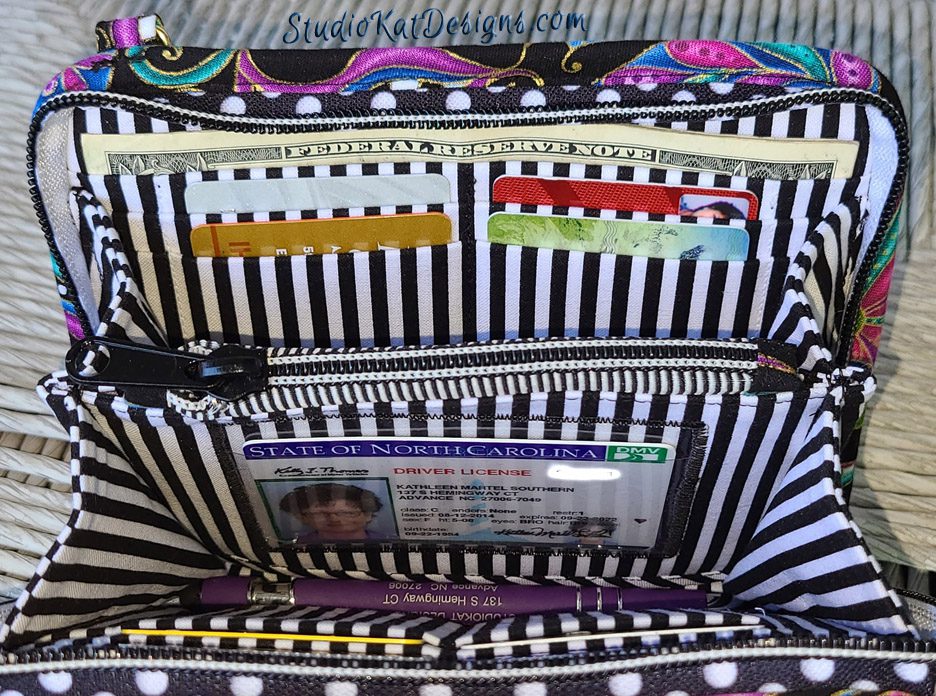 I recently found a supplier for some nifty clear vinyl ID holders and stitched one into the side wall of the Coin Purse which you can see at left. (I'm kinda sick of tired of having to dig my license out of credit card slots.) All I had to do was satin stitch it into place, and VOILA!
So there you have it!
On my list of things I'd like to improve for next time… I think I'd like for this wallet to open up a bit wider for easier access. I also think it could stand to be just a tad wider. The dollar bills fit OK into the paper money slot, but just for ease-of-usage it wouldn't hurt to widen the whole bag a bit… say 1/2″ and additionally. I think it I could easily reduce the height of this wallet and make it about a 1/2″ shorter.
And now, it's YOUR turn!
What do YOU think of the changes I've made to this design? I'd be interested in hearing your comments and please stay tuned for the next post in this series when I plan on showing you our first true show sample on the road to our next new pattern!
Check out the best sewing pins with me on Pinterest, join in on discussions or show off your work in our FaceBook Group, or get your daily sewing fix on our Facebook Business Page or get behind the scenes scoops on Instagram, and be the 1st to know about new patterns, discount codes and sample sales by signing up for "Bag Making is Fun", our bi-monthly newsletter.