So…
It's time for me to show you my favorite quilts from the AQS Quiltweek Paducah '23 Show but before I do, I must say that the quilts on display this week were truly superlative, and even though I'm by no means a quilting expert, it really seams to me that we're seeing SO many more awesome quilts now, then was normal pre-Covid. I don't know, maybe its just that my tastes have changed. Either way, I had a difficult time narrowing down my favorites to only 8 but before I show them to you, please remember, I am presenting this list purely as a fan of quilting. I have no special training and little to no experience creating quilts or judging them. The quilts in this post simply represent those that I loved seeing the most and I hope you enjoy seeing them too! 🙂
"Cleopatra's Treasure" by Marilyn Badger of St. George, UT
This quilt won 1st place in the XXXXXXX category but my picture really doesn't do this quilt justice
because in addition to amazing piecework it was totally bedazzled! AWESOME!
"With a Wish to the Stars" by Kyoko Yamauchi of Kumamoto, Japan
This quilt won 1st place in the XXXX category & really has an overall traditional look but SO much (if not all)
of the applique is actually trapunto so the 3D effect is amazing!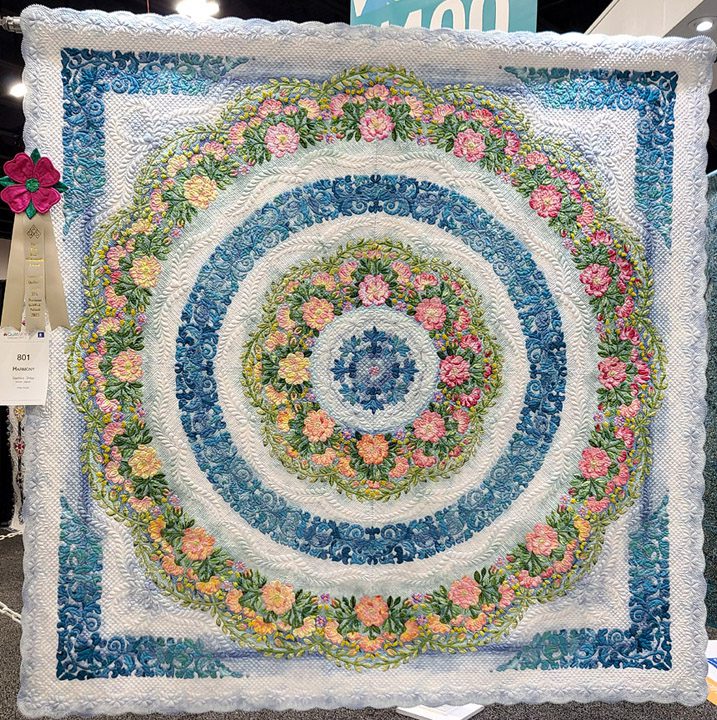 "Harmony" by Sachiko Chiba of Iwate, Japan
This quilt won the Best Hand Workmanship award… no surprise there.
Once again this quilt was done almost entirely in trapunto and was HAND-STITCHED!!!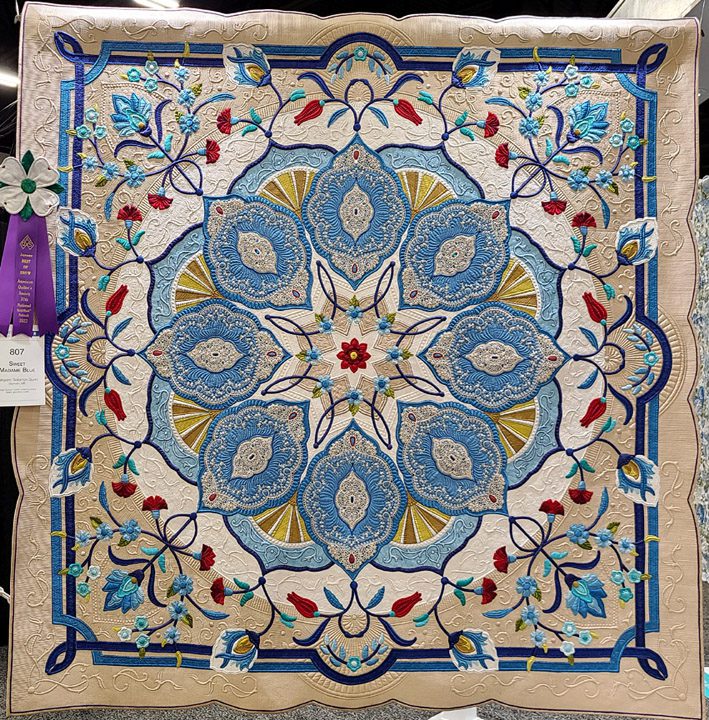 "Sweet Madame Blue" by Margaret Solomon Gun of Gorham, ME
This quilt won "Best of Show" and it was totally spectacular and done once again primarily in trapunto!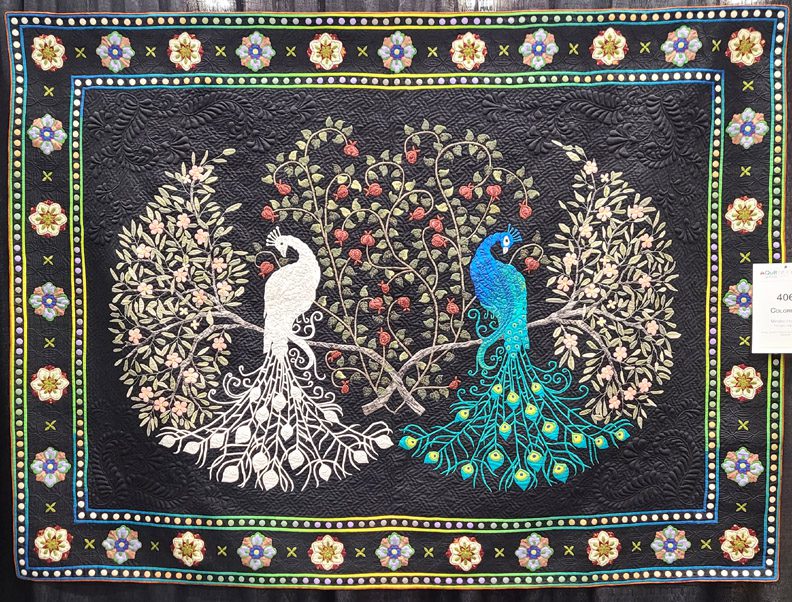 "Colorful" by Minako Honda of Hyogo, Japan
This quilt was SO different than anything else on display. I found it compelling for this reason.
"African Crazy Play" by Ann Horton of Redwood Valley, CA
I loved the intricate details of this quilt, there was some hand-stitching,
applique, and unique blends of fabrics combining for a whimsical beauty!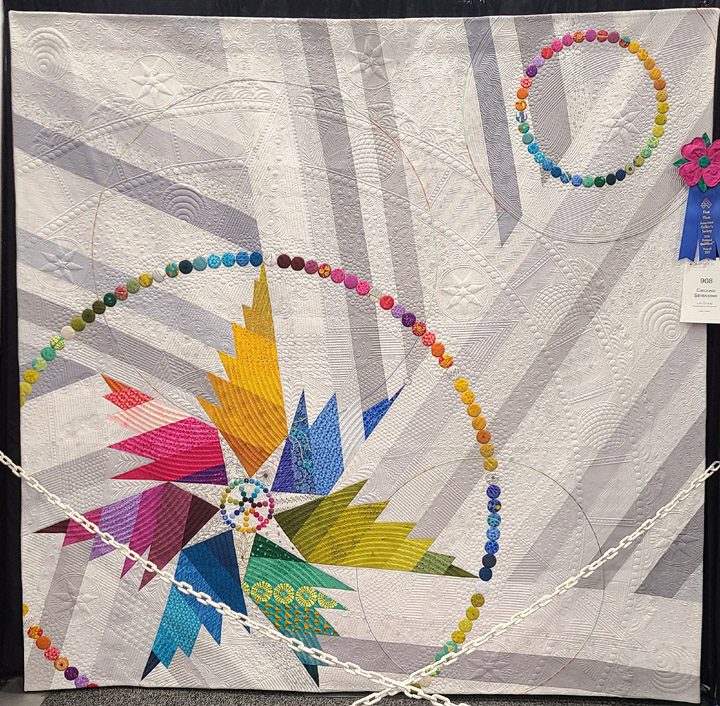 "Circling Sevenstar" by Lyn Crump of Queensland, Australia
I know its rare for me to include a "modern" quilt in my favorites but this onw was extra-special!
The design was visually rich but the quilting is what sent it over the top for me!
And now for my favorite quilt of the show…
"Joyful Japan" by Pat Holly of Ann Arbor, MI
This quilt won the Best Stationary Wall Machine Workmanship award (whatever that is) and had it all for me!
It was a visual feast of amazing color, intricate design features, fantastical birds and so much more! I love it!
And now it's your turn!
If you were to choose, which one of these wonderful quilts would YOU claim as YOUR favorite?
I'd love to see you share your comments in the space provided below!
Check out the best sewing pins with me on Pinterest, join in on discussions or show off your work in our FaceBook Group, or get your daily sewing fix on our Facebook Business Page or get behind the scenes scoops on Instagram, and be the 1st to know about new patterns, discount codes and sample sales by signing up for "Bag Making is Fun", our bi-monthly newsletter.