So… it's time to share another bevvy of customer-made beauties! I totally love seeing the wonderful bags our customers create using our patterns and this month's lineup is really terrific!
So let's get right to it!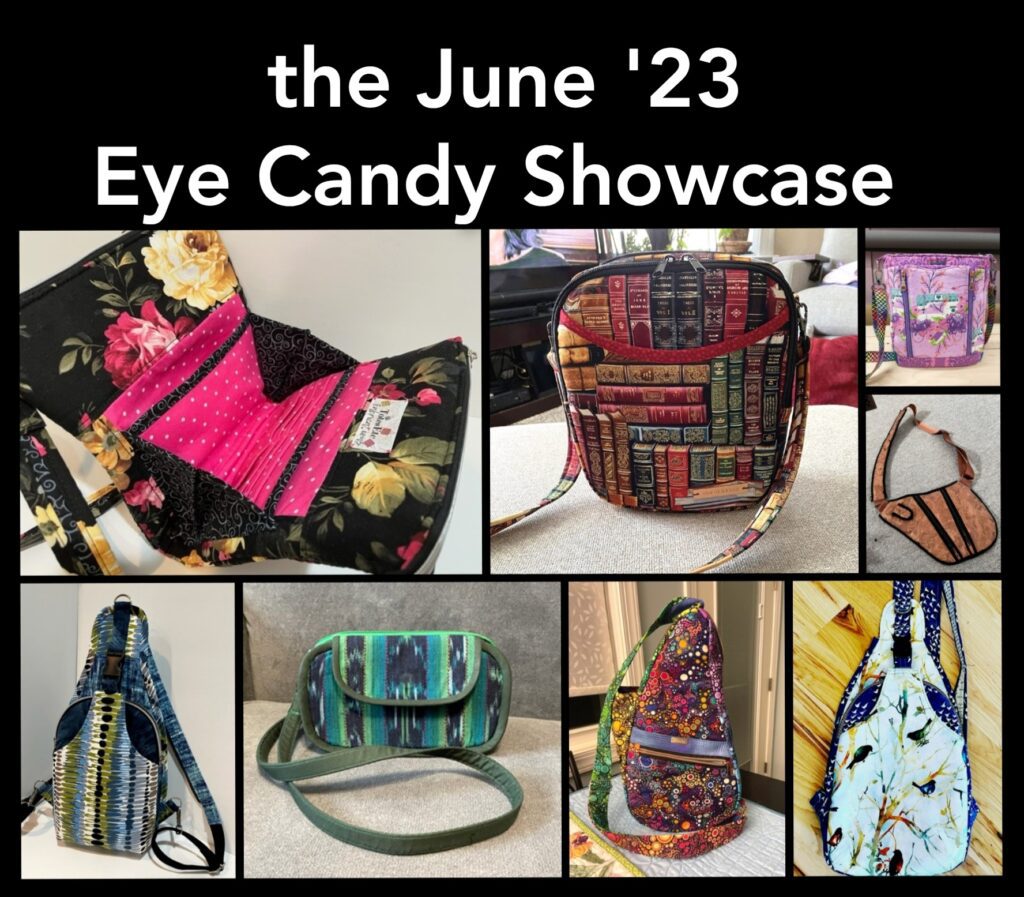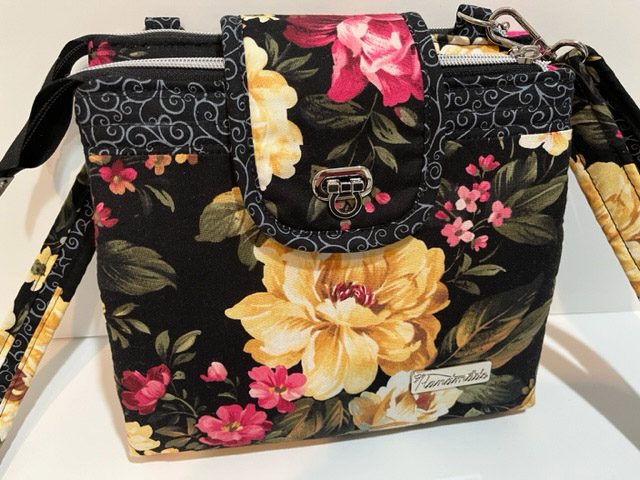 Here's Nancy Rosa's latest finish… a scrumptious Bella BiFold.
Her customer asked for a few modifications and of course Nancy can handle that!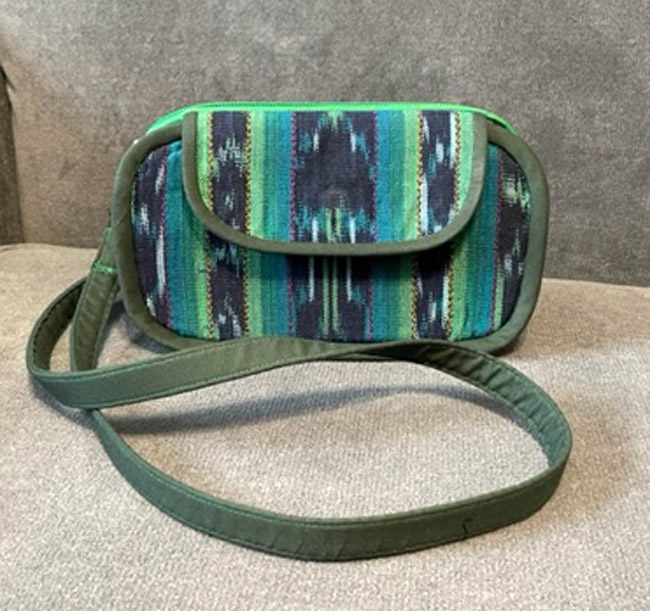 Gail Peters says she really likes the size of our brand new Double Take & is planning taking this little number with her
to Niagara Falls in a few weeks. She likes the idea of not have to lug around a heavy bag full of stuff!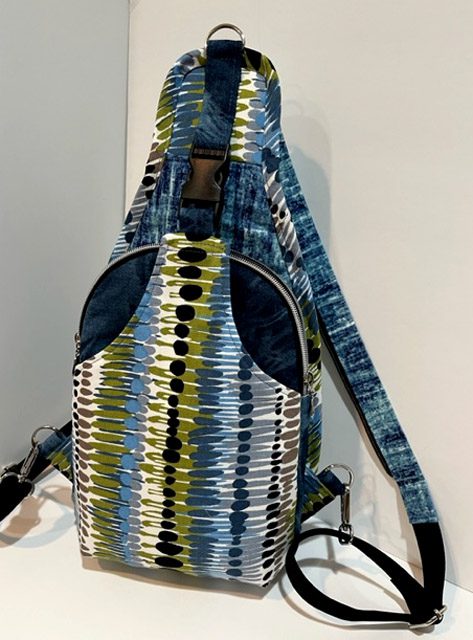 Here's another beautiful Sling Along with a convertible backpack strap. Nancy Rosa said that this particular customer loves the color blue!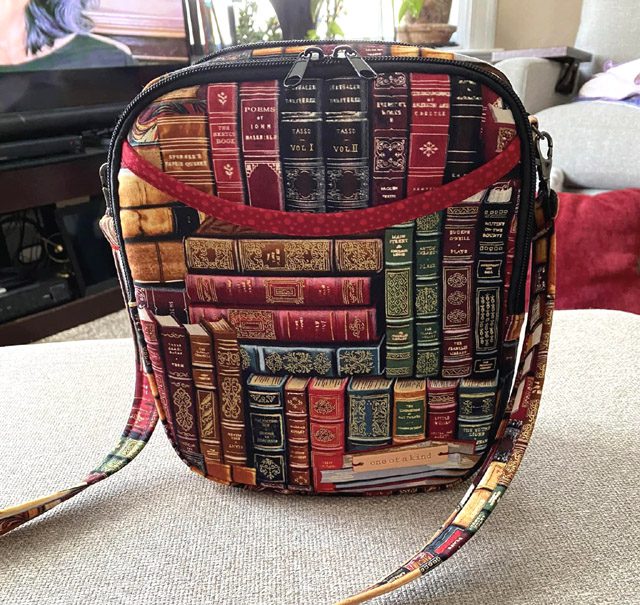 Wanda Paluch said she finally finished her Gemini FlightBag having used a very special piece of fabric she's
had in her stash for MANY years. I love the rich colors and the 3D quality it projects!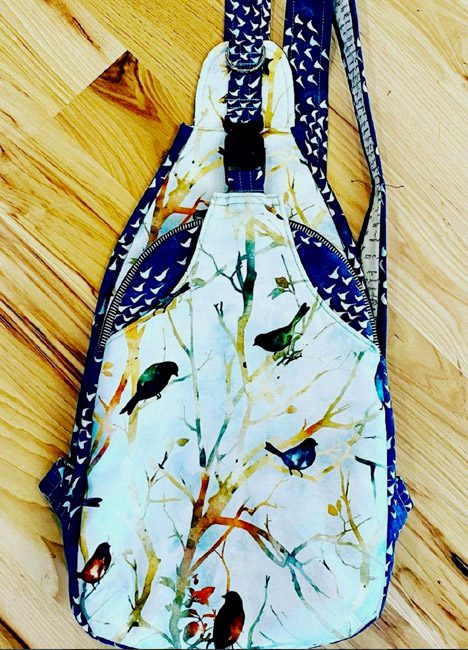 I saw this "bird-friendly" Sling Along on Instagram when @NinaQuiltedThat tagged me.
Nina said it took her a long time to complete this but she LOVES how it turned out!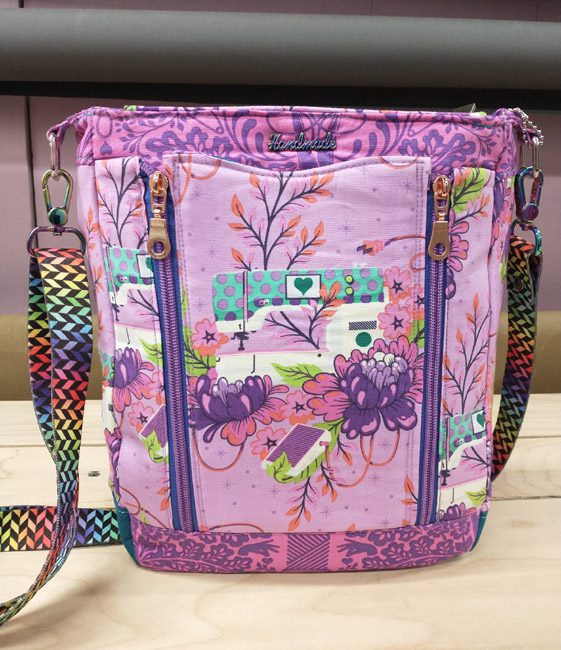 And Lindsay Fry says that this Guardian has been TWO years in the making!
She started it with a friend but set aside until just recently when she was brave enough to finish it! Isn't it wonderful?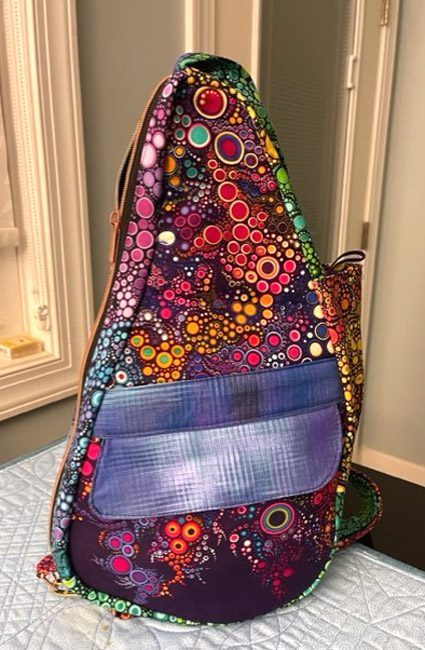 This is the Ergomatic that Susan de Veer created. She declared to be a well-thought-out pattern
and that everyone who sees it LOVES it, so she'll definitely be making MORE of them!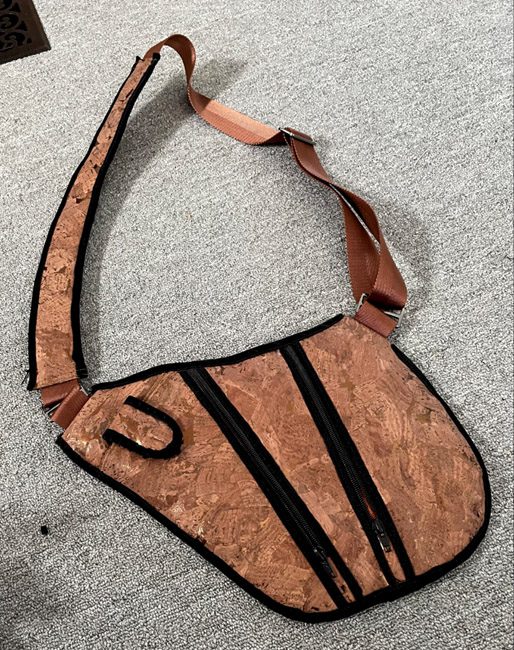 And Mary Lynn Francisco chose to bind the edges of her Side Slinger since the cork she used was rather thick.
She used black Cosplay material w/a bit of stretch (which I have to admit I have no knowledge of), and it worked out GREAT!
And now it's YOUR turn!
Which one of these beauties caught your eye initially? And which one made you want to know more? And remember, we love reading your comments and answering your questions too, so please feel free to leave either or both in the space provided below.
Check out the best sewing pins with me on Pinterest, join in on discussions or show off your work in our FaceBook Group, or get your daily sewing fix on our Facebook Business Page or get behind the scenes scoops on Instagram, and be the 1st to know about new patterns, discount codes and sample sales by signing up for our monthly