So… with the 2023 version of the Mid-Atlantic Quilt Festival in our rear view mirror, it's time for the requisite show "recap". And here's the deal… I can sum up the MAQF in four words…
It was REALLY Great!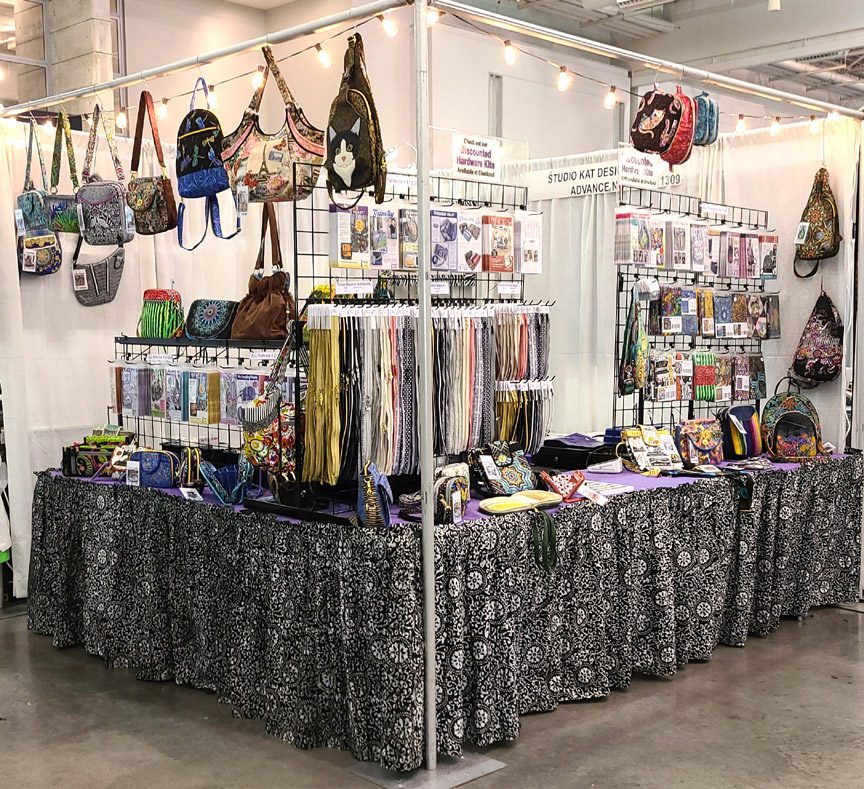 The white background featured above, or the black background we utilize in Houston?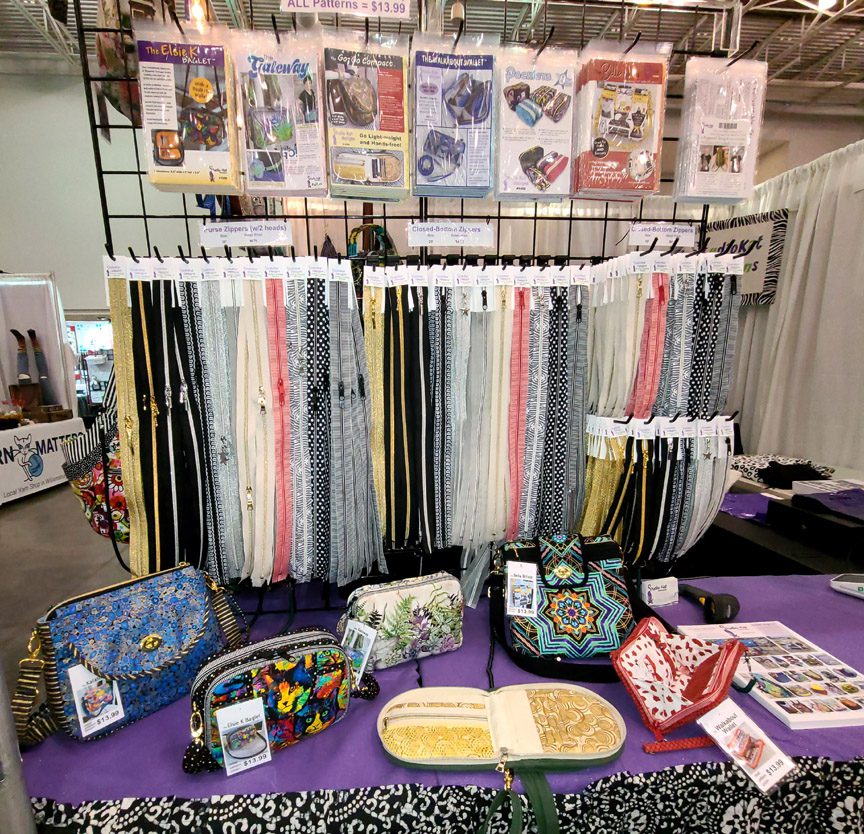 First of all, that extra width & length on the table did more harm than it did good because it ate up a good deal of our living area back there…. in an annoying way! 😐
And secondly, it caused nothing but problems in how are "stuff" fit into the back of our Highlander… it was, in a couple of words, a "pain in the neck" It's hard to believe how that extra 6 inches in width and 2 ft in length could cause so much difficulty, but believe me when I say that this was an experiment we'll never try again!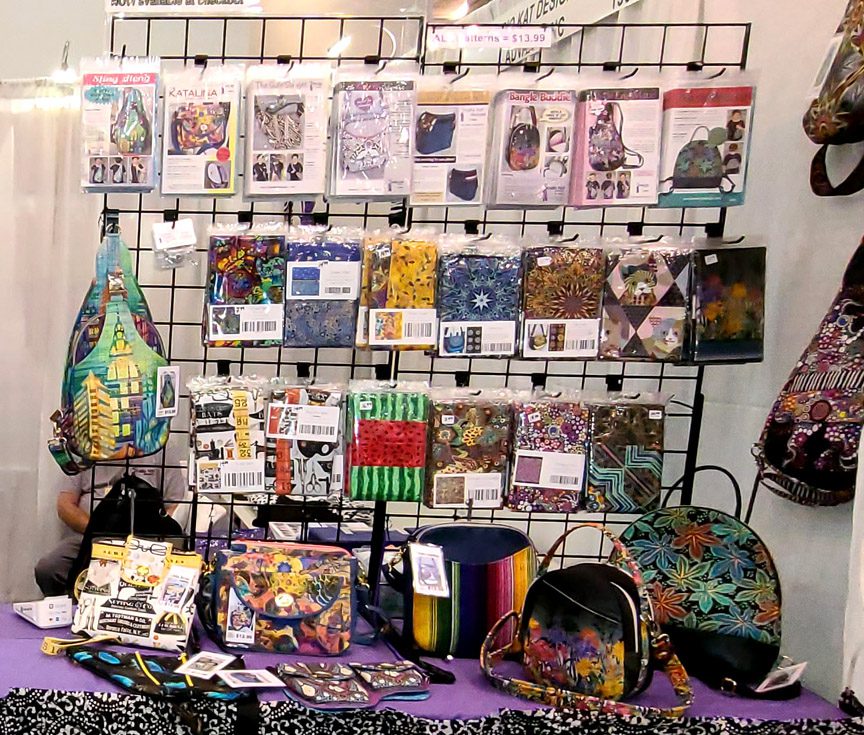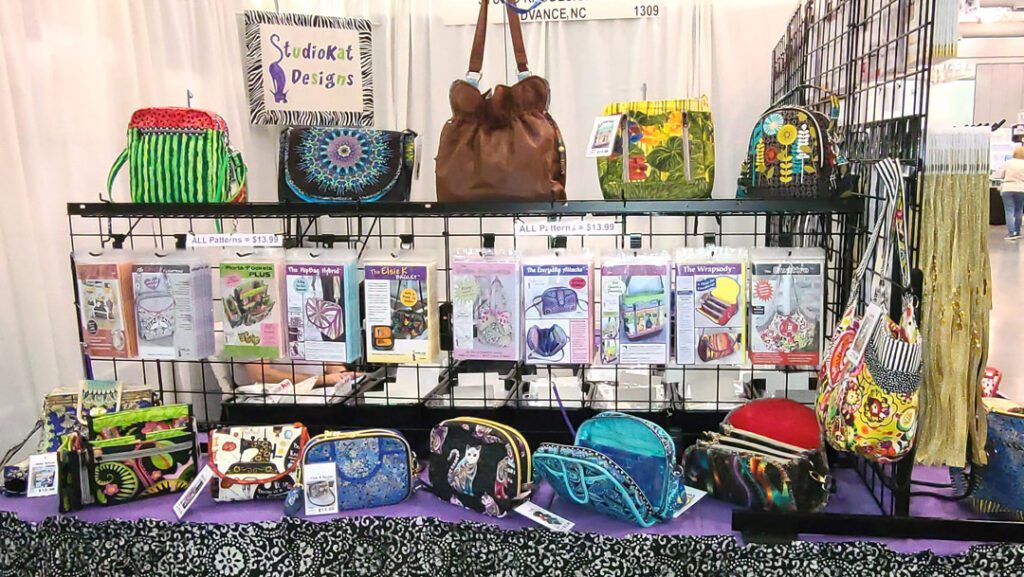 On an encouraging note, I noticed that AQS Daytona has announced that next year their convention will run from February 23rd – 26th and the Mid-Atlantic Quilt Festival will start one week later on February 29th and run thru March 3rd. This will allow Vendors to display at BOTH shows and attendees to travel to BOTH shows should they desire to do so and many of them do! Sounds like a WIN-WIN for ALL of us, right?
`And finally, we're already starting to get ready for the AQS Paducah KY show which starts on 4/27/23 where we'd love to meet up with as many of you as possible! And here's some EXCITING NEWS! We enjoyed doing this SO much at MAQF that we're announcing that EVERYONE who comes to our booth at AQS Paducah wearing a bag made from one of our patterns will get 10% off their entire purchase! See ya there!
And now, it's YOUR turn!
Have YOU attended any shows post-Covid yet? And we'd love to know what show is your absolute favorite to attend and why? Please feel free to share your comments or questions in the space provide below. 🙂
Check out the best sewing pins with me on Pinterest, join in on discussions or show off your work in our FaceBook Group, or get your daily sewing fix on our Facebook Business Page or get behind the scenes scoops on Instagram, and be the 1st to know about new patterns, discount codes and sample sales by signing up for "Bag Making is Fun", our bi-monthly newsletter.