So…
Now that I've pretty much nailed down the design components for this design (as evidenced by our last post), it's time to move along and get started on the following items…
make 3-4 more show samples
send out the "Tester Kits" to my excellent patterns testers
come up with a name for this design
Of these items, would you believe that the hardest and most frustrating of them all is coming up with a name? (well its true!)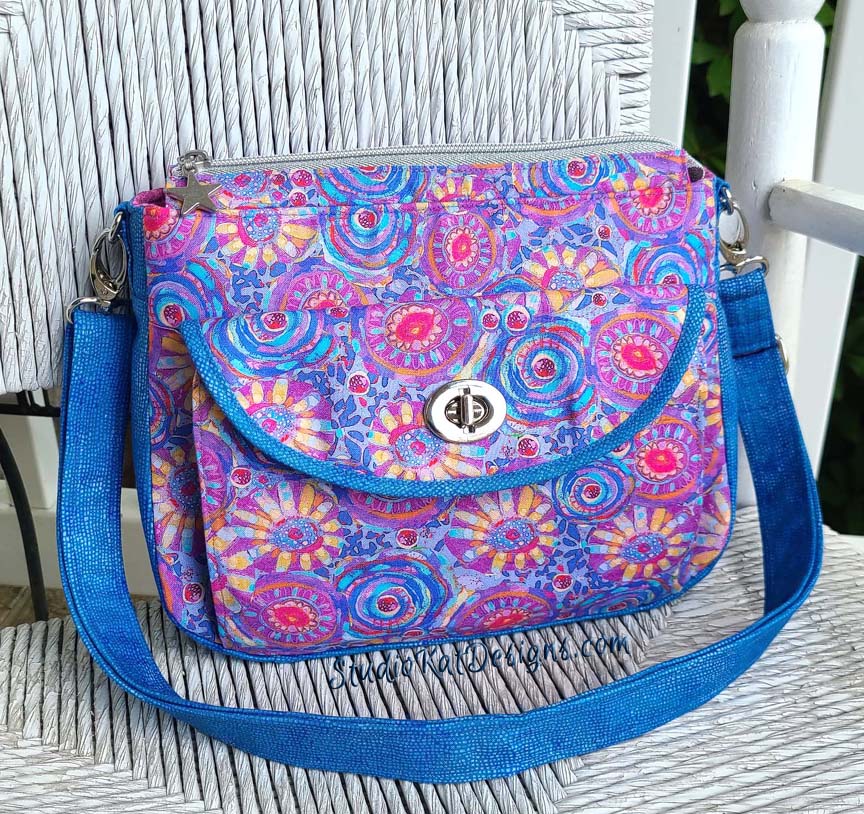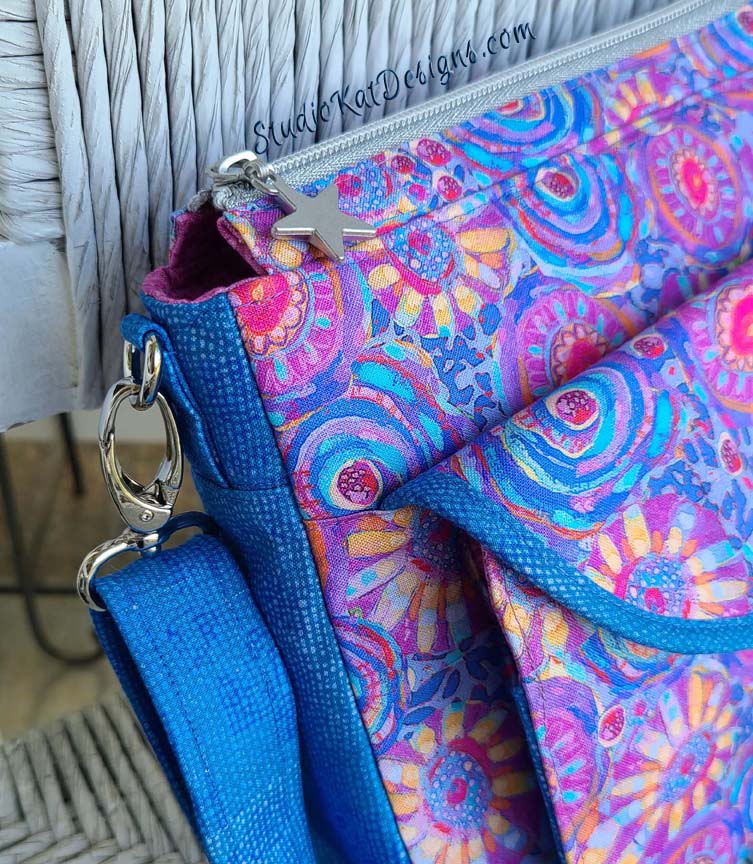 And here's a closeup look at two things… first, here's a new way to install the D-ring tabs which I have REALLY enjoyed using! Ive found it to be easy to accomplish and with so much less bulk at the corners of the bag! And second, this is the first time we've utilized zipper panels in this configuration. I find that when they are installed in this way the bag is not only easier to open and close, but that instead of reducing the inner capacity of the bag, they actually ADD to the inner dimensions of the interior!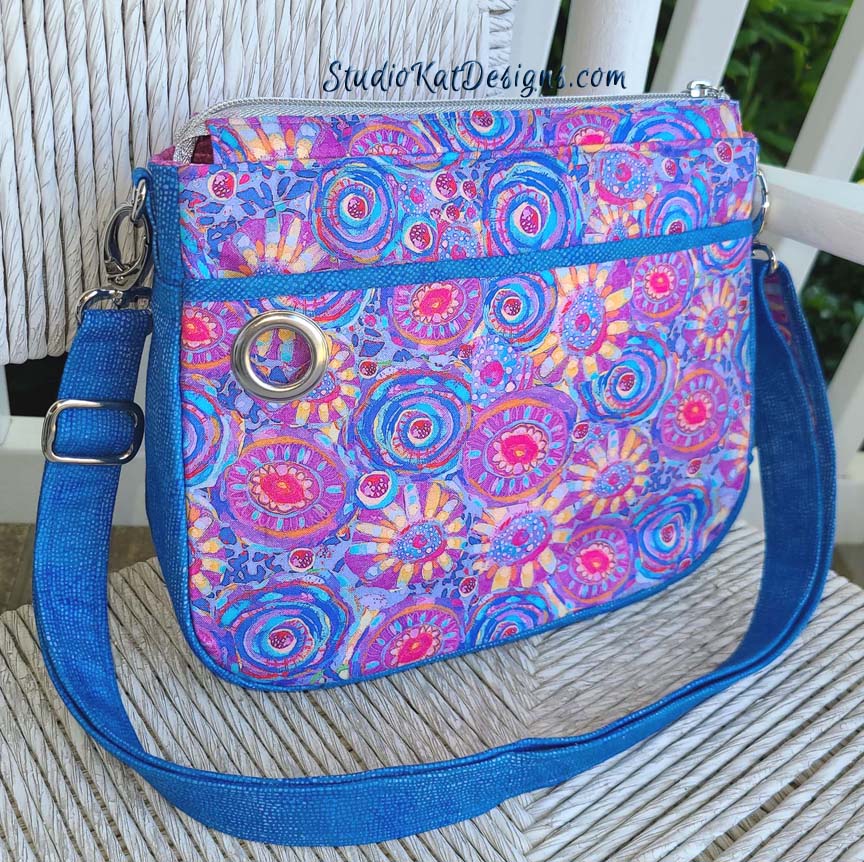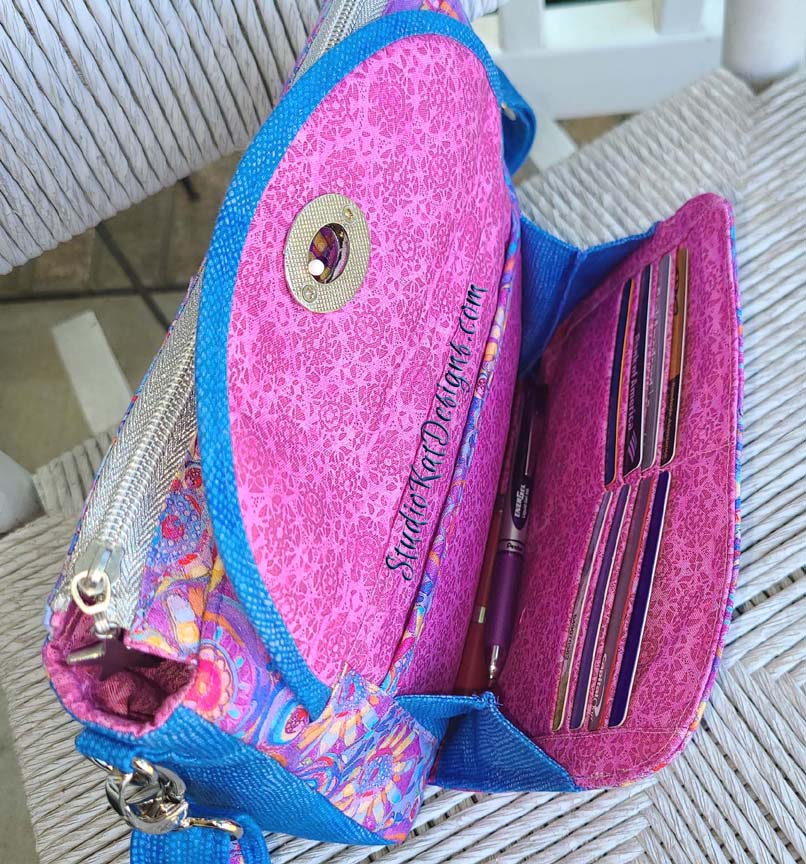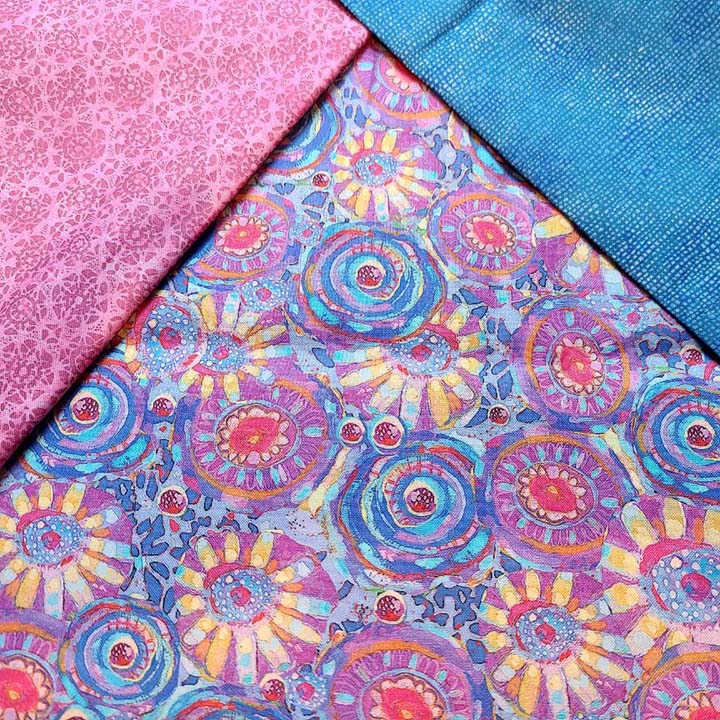 and now… a word about these yummy fabrics!
All of these fabrics were designed by the incomparable P. Carter Carpin for her "Serious Whimsey" collection. I first met Carter at the Mountain Quilt Fest in Pigeon Forge, VA in 2021 & have used her fabrics to create a sample for each of our subsequent pattern designs since. (reference our Elsie K Baglet sample & our Bella BiFold sample).
And even though we can't carry her fabrics in our online store, we would encourage you to go to her Etsy site or follow her on her FaceBook page as she is constantly adding new designs to her collection!
And here's a few answers to the questions we most often receive
when we're working on a new pattern design!
What are the dimensions? the dimensions of this bag are 8″ tall X 10″ wide X 3″
Will my iPad fit inside? yes, my iPad Air easily fits in the main compartment of this bag.
What will the name of the new pattern be? I don't yet have a name for this design, but I'd love to hear any suggestions!
When can I purchase this pattern? right now, I'm looking toward an early September release of this new pattern.
And now, it's YOUR turn!
If you have comments you'd like to share or questions you'd like to ask about this design in general or this sample in specific, and ESPECIALLY if you have a name suggestion for this design, please feel free to leave either or both in the space provided below.
Check out the best sewing pins with me on Pinterest, join in on discussions or show off your work in our FaceBook Group, or get your daily sewing fix on our Facebook Business Page or get behind the scenes scoops on Instagram, and be the 1st to know about new patterns, discount codes and sample sales by signing up for our monthly newsletter.