So…
Are you ready to see my favorite quilts from the Mid-Atlantic Quilt Festival for 2022? Before I show them to you though, I must say that even though there were LOTS of quilts at this year's show, I came away thinking that this collection was a bit lack luster. Maybe it was because AQS was holding their Daytona Beach show on the same weekend and so the selection was diluted? Or maybe its simply because the majority of the quilts displayed in Hampton, VA this year were traditional and my favorites tend to lean toward the "Art Quilts".
But please remember, I am presenting this list purely as a fan of quilting. I have no special training and little to no experience creating quilts or judging them. The quilts in this post simply represent those that I loved seeing the most and I hope you enjoy seeing them too! 🙂
So without further delay, here's my picks!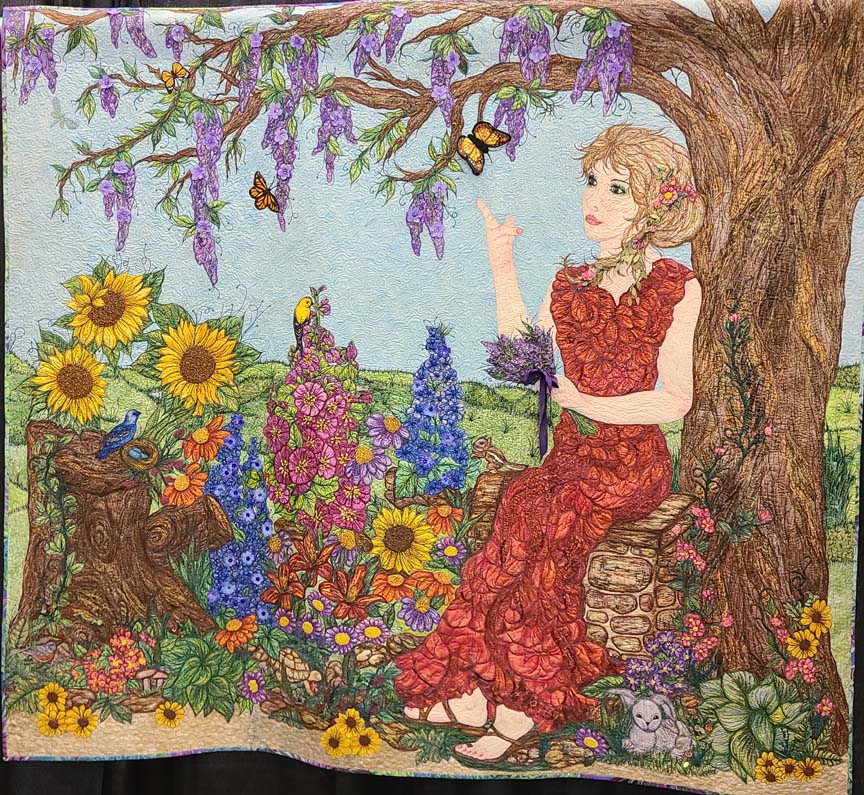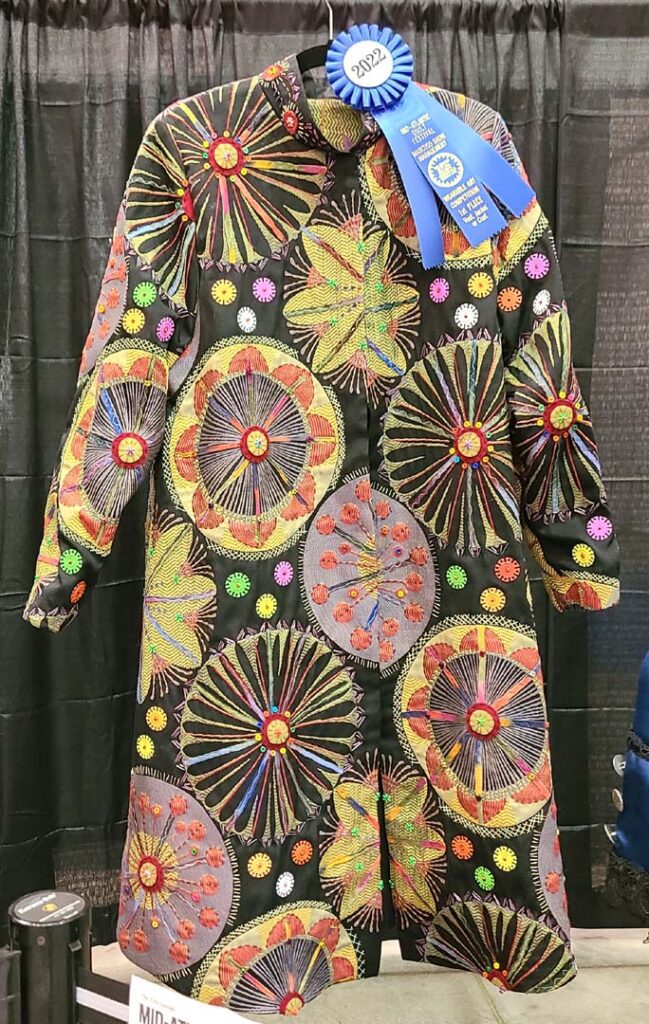 I'm including this coat amongst my favorites because its' totally unique and I can actually imagine myself wearing it!
Roberta Morgan of Cary, NC is calliing it "Circles and More".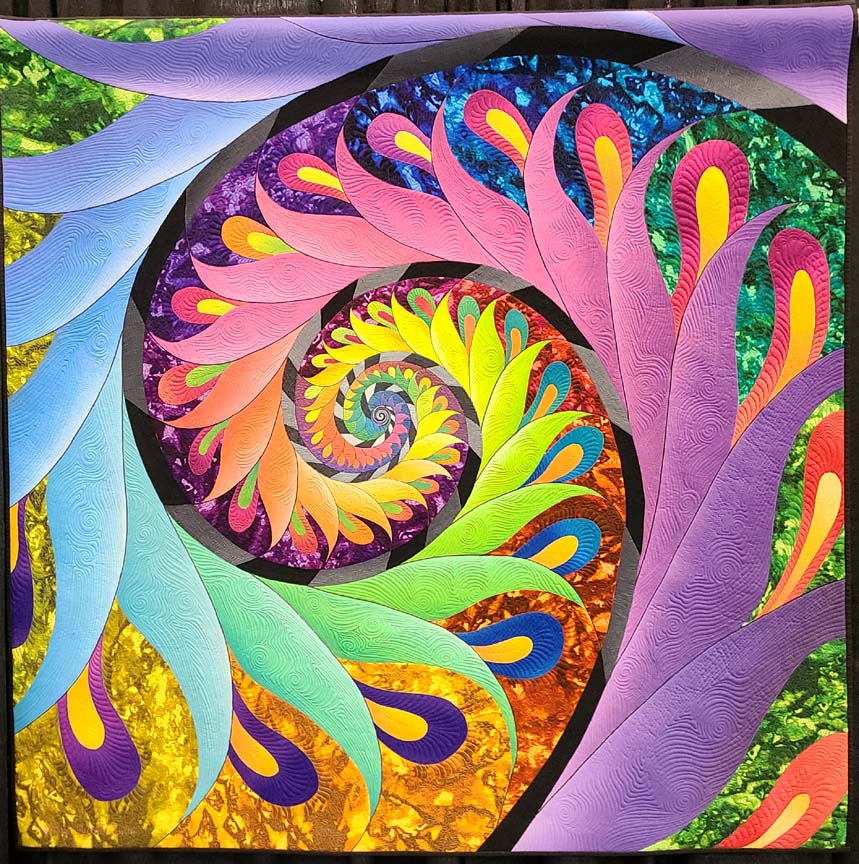 And now, it's YOUR turn!
Which one of these beauties caught your eye initially? And which one made you want to know more? And remember, we love reading your comments and answering your questions too, so please feel free to leave either or both in the space provided below.
Check out the best sewing pins with me on Pinterest, join in on discussions or show off your work in our FaceBook Group, or get your daily sewing fix on our Facebook Business Page or get behind the scenes scoops on Instagram, and be the 1st to know about new patterns, discount codes and sample sales by signing up for our monthly newsletter.