So… in our last post in this series I showed you
the 1st true sample of what will eventually be our first new pattern design for 2022!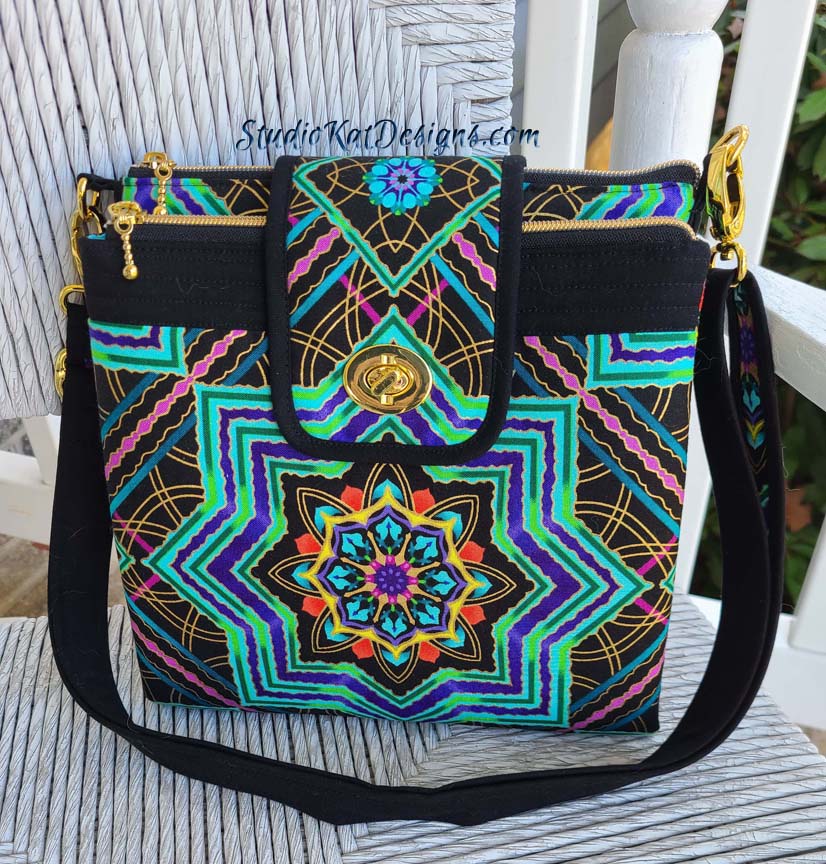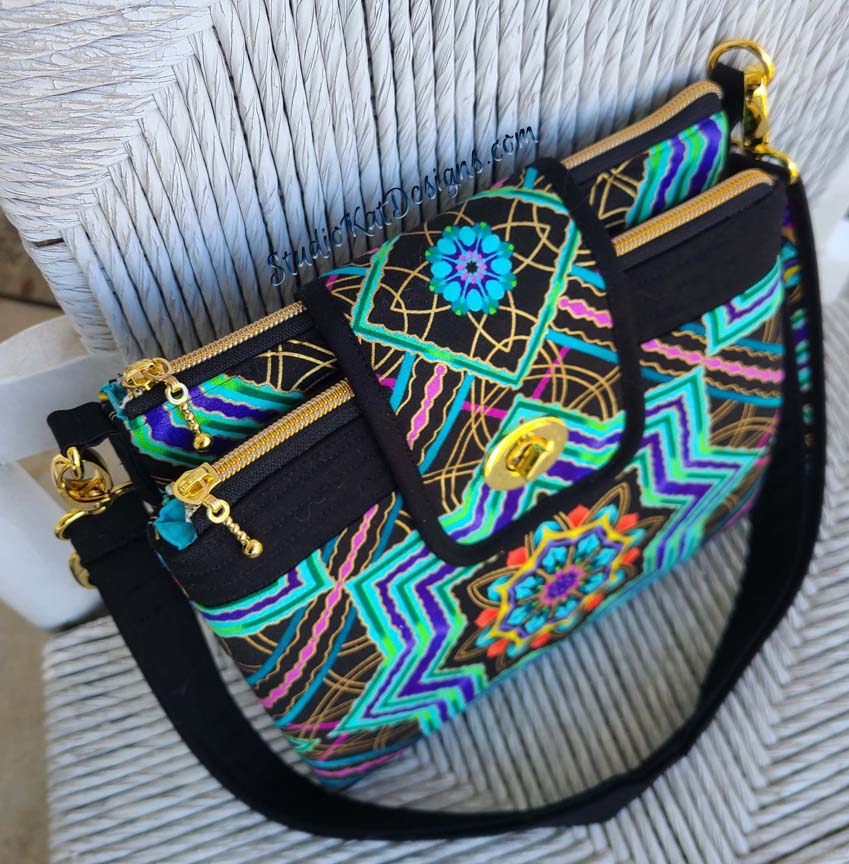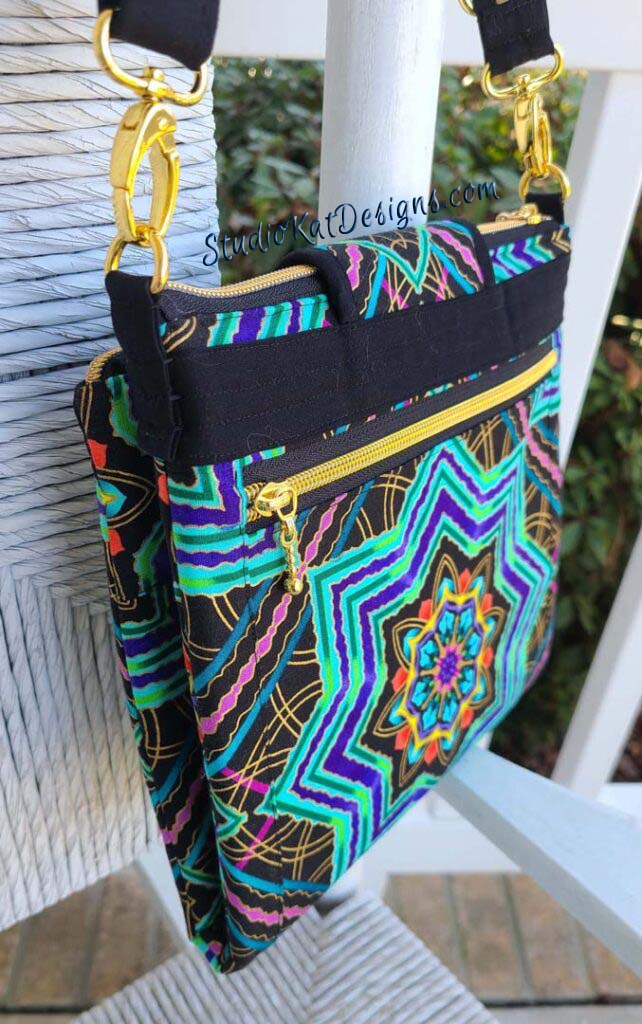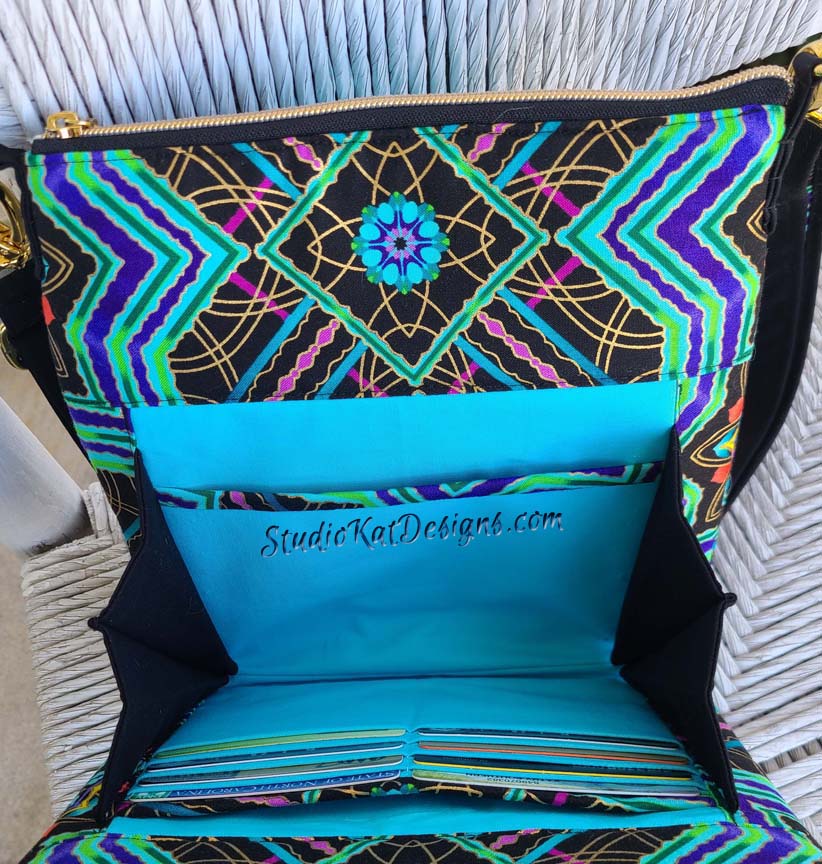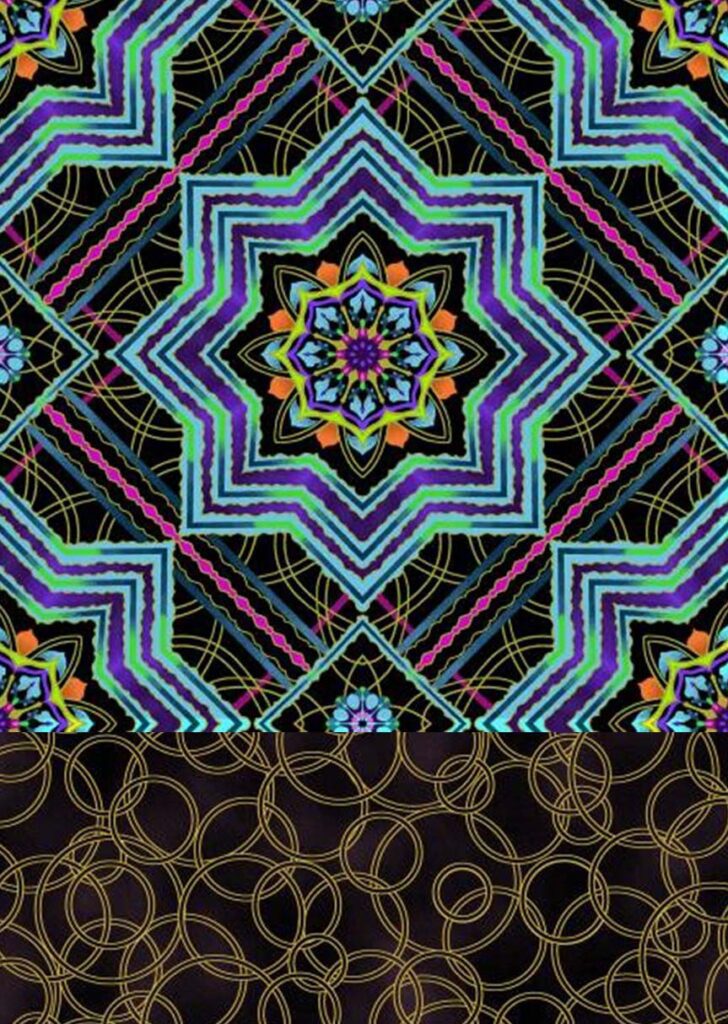 And now a few words about this wonderful fabric by Katia Hoffmann for Windham Fabrics. This particular fabric is part of Katia's Talisman Collection and we're now making it part of our fabric offerings on our website where we're pairing it with another print from her collection, a black fabric with gold rings.
For more info about this Talisman duo, which is perfecto for our 1st new design for 2020, click HERE–
psst… it's perfect for this design!
AND finally, here's a BIG Announcement!
After much trepidation and a LOT of anxiety, I've finally settled on a name for this new design and I feel pretty good about it. I hope you agree. We'll be calling our new pattern,
the Bella BiFold
Vital Info about this bag pattern-
Bag Dimensions- 9″ wide X 9 1/4″ tall X 3″
Fabric Requirements- 1/2 yard exterior, 1/3 yard contrast, 3/4 yard lining
We're aiming for a pattern release in late March '22.
And now… it's YOUR turn!
Do you think this name fits this new design?
And what do you think about this new fabric line by Katia Hoffman?
If you have comments or suggestions you'd like to share with us about this design in general or this sample in specific, please feel free to leave either or both in the space provided below.
Check out the best sewing pins with me on Pinterest, join in on discussions or show off your work in our FaceBook Group, or get your daily sewing fix on our Facebook Business Page or get behind the scenes scoops on Instagram, and be the 1st to know about new patterns, discount codes and sample sales by signing up for our monthly newsletter.