So... as I mentioned in our last post where I showed you My Favorite Destination Quilts…
I am presenting this list purely as a fan of quilting.
I have no special training and little to no experience creating quilts.
The quilts in this post simply represent those that I loved the most and I hope you enjoy seeing them! 🙂
By my way of thinking, this piece was easily the most visually stunning in the whole show and this picture absolutely does NOT do it justice! The color shadings were so subtle, intricate and well planned and the detail on this duck made it appear SO realistic that I half expected it to walk out of the frame!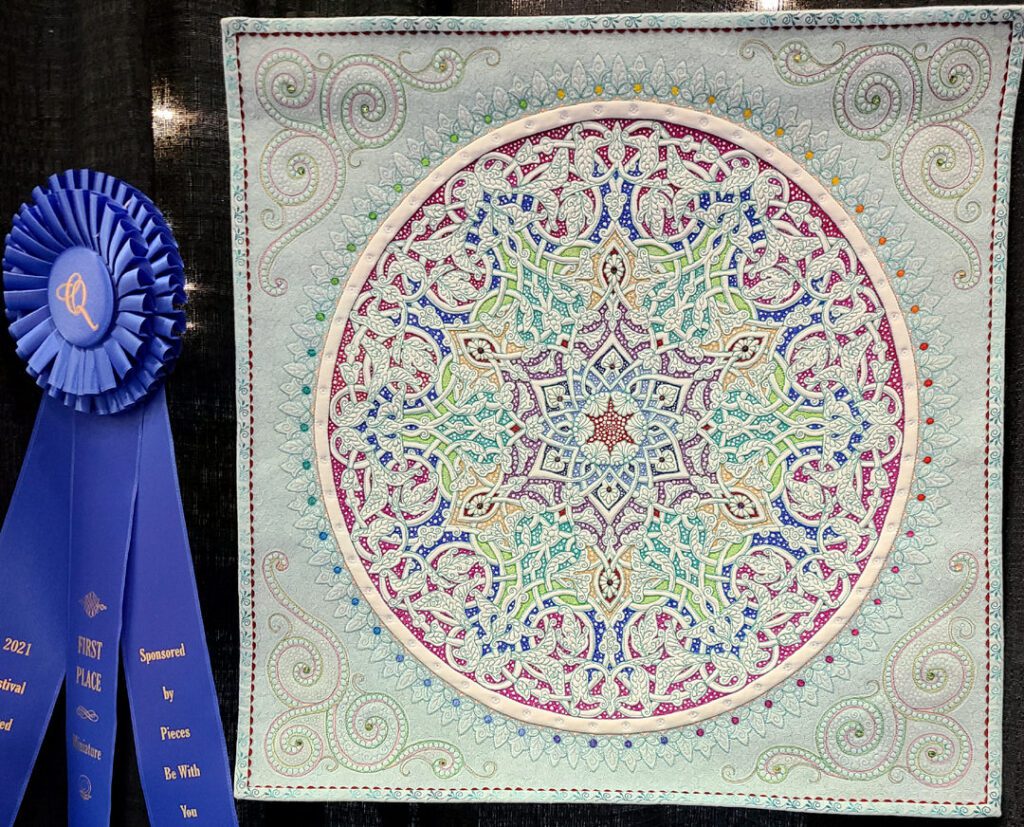 Now at first glance you might think this piece is nice enough but maybe not spectacular, but before you say that, I invite you to compare the size of the quilt to the size of that blue ribbon! That's right… this is a miniature piece! I couldnt get close enough to it to actually measure it, but my guess would be roughly 18″ by 18″ and taking that into consideration I think you'll agree that this piece is MORE than spectacular! 🙂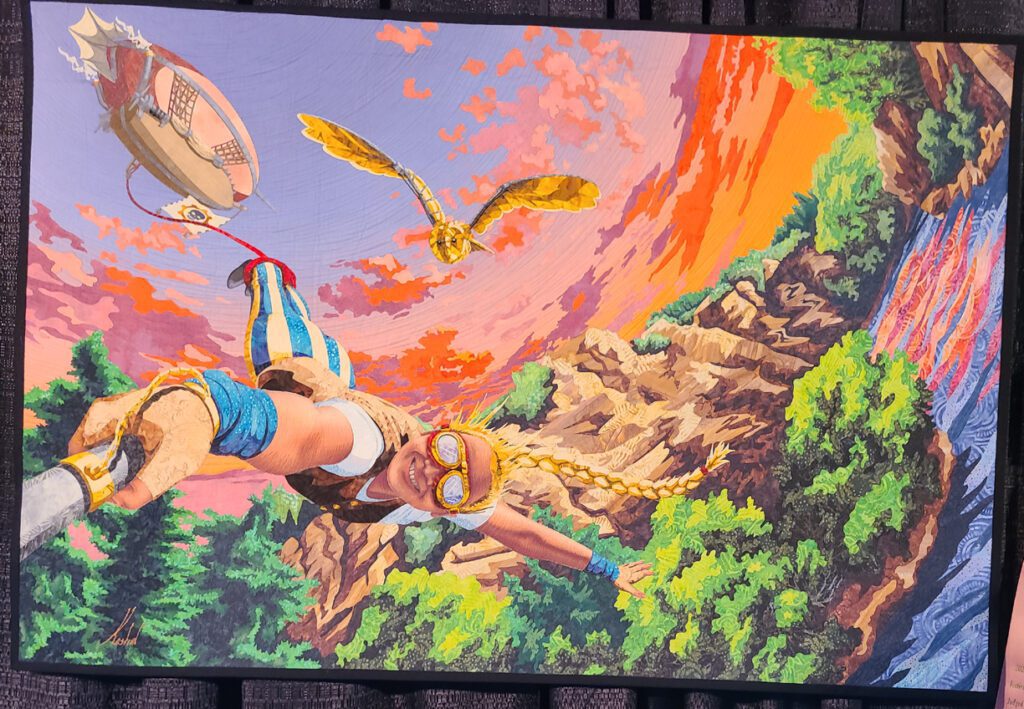 This my friends, is as close as I will EVER come to sky-diving!
But I really like the way the artist has captured the FEELING of falling, and flying thru the air.
She also makes it look fun, even exhilarating, as hard as that is to believe! 😀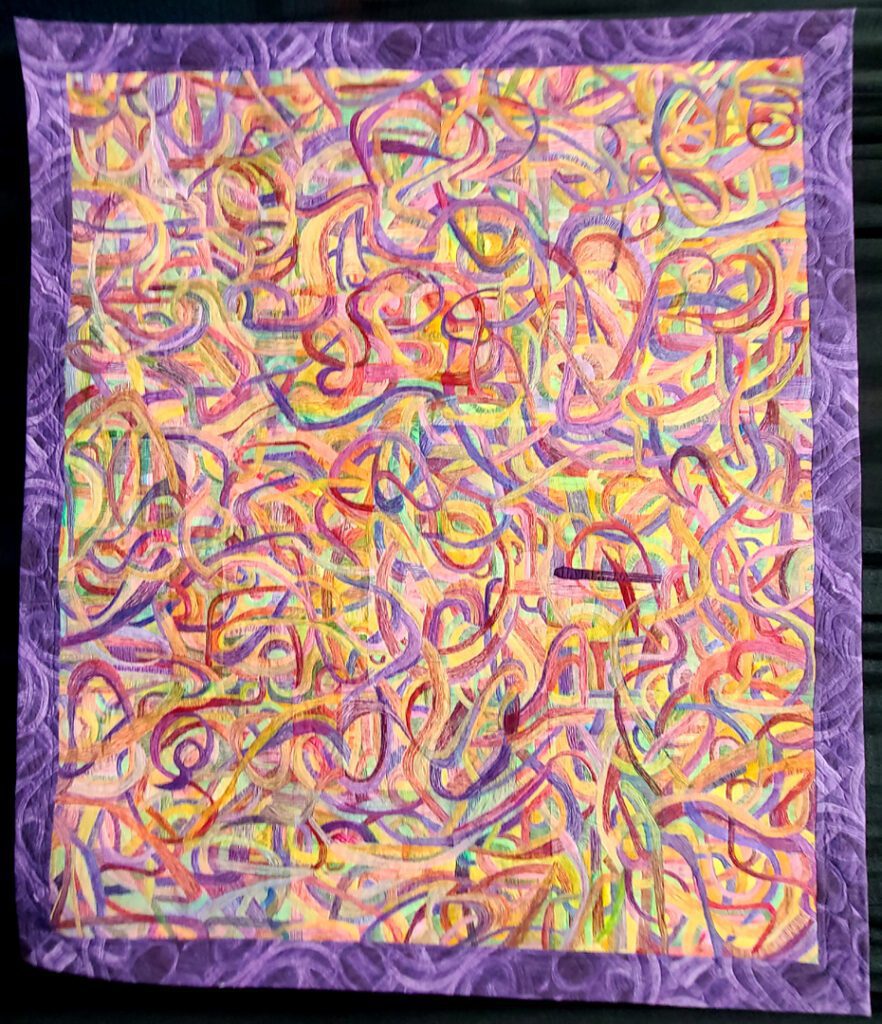 I loved the randomness of this piece
because there is absolutely nothing repetitive here.
The applique was flawless and I found that
the fact the design continued out into the purple border was absolutely mesmerizing.!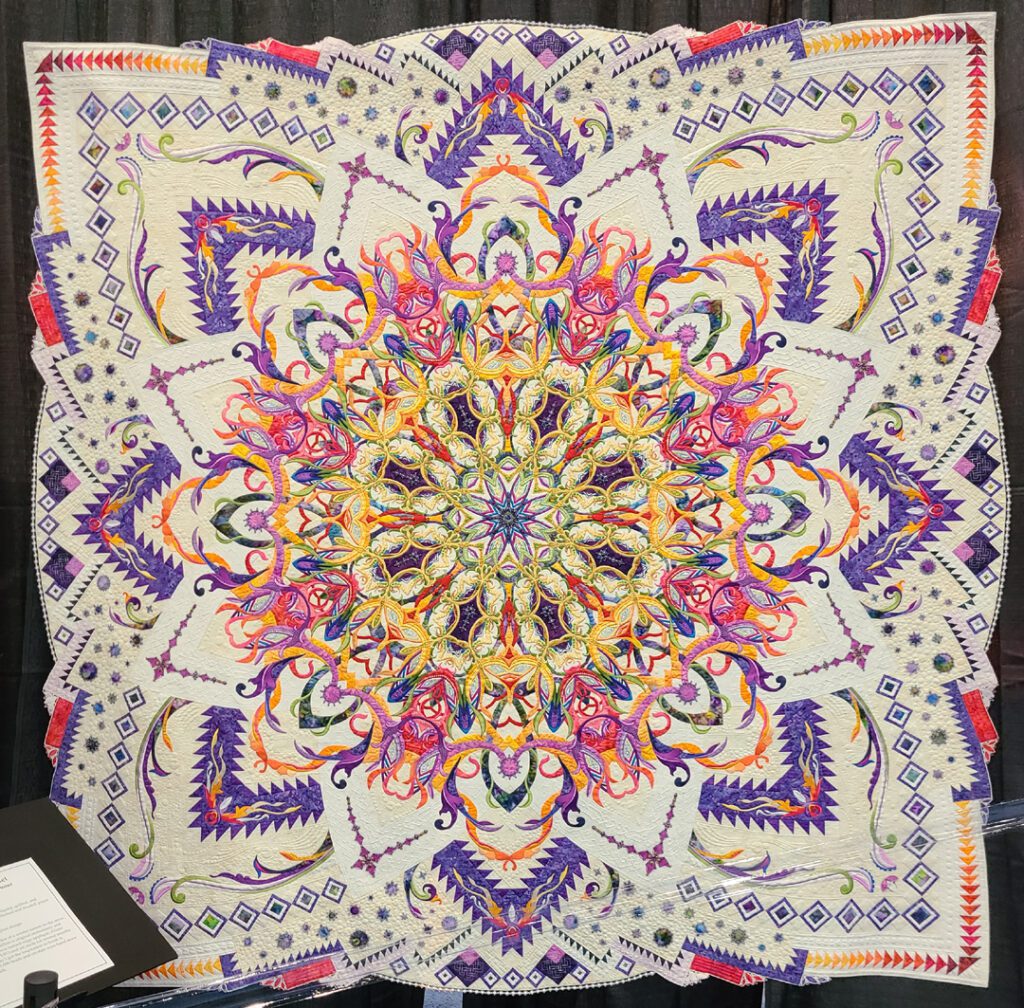 Having never been a big fan of traditional quilts,
this is my nod to that category.
I liked this quilt because there are traditional elements here,
mingled with some modern and impressionistic elements and I think that the border is very cool!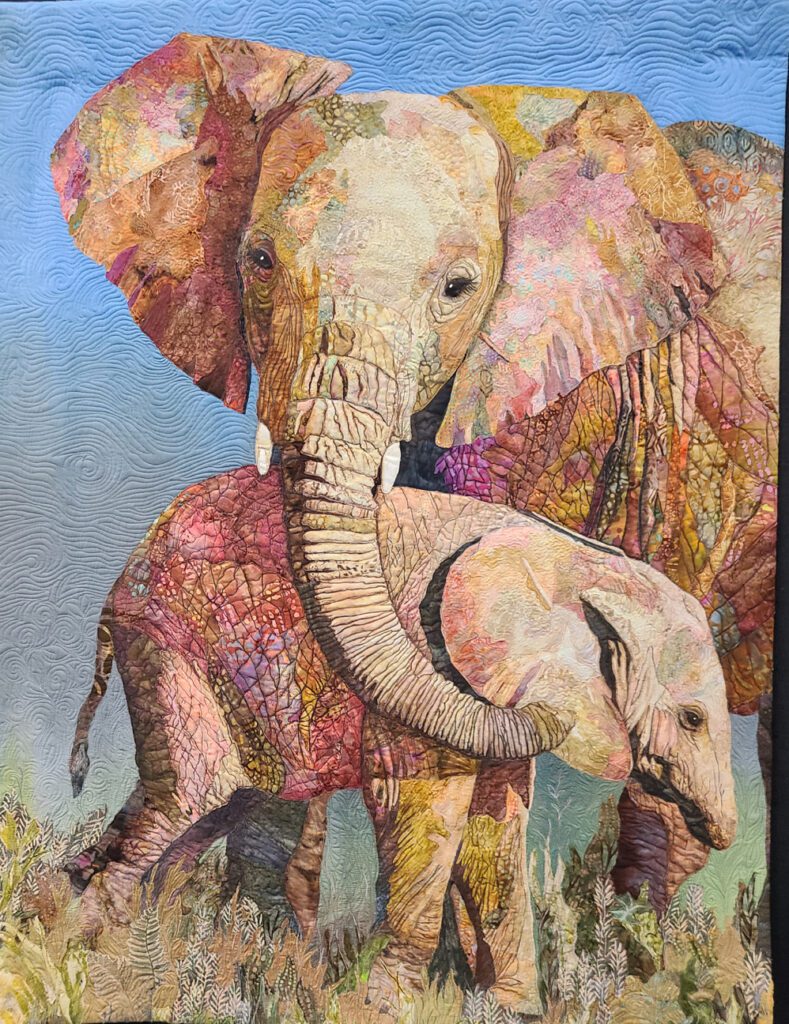 I LOVED how this artist used seemingly bizarre colors (pinks, purples and yellows)
along with various prints and batiks to compose these two elephants!
I could've stood and gazed at this piece for an hour
and still have found something new and interesting to ponder!
And now, it's YOUR turn!
Which if any of these quilts captured YOUR imagination? And which one made you want to know more? And remember, we love reading your comments and answering your questions too, so please feel free to leave either or both in the space provided below.
Check out the best sewing pins with me on Pinterest, join in on discussions or show off your work in our FaceBook Group, or get your daily sewing fix on our Facebook Business Page or get behind the scenes scoops on Instagram, and be the 1st to know about new patterns, discount codes and sample sales by signing up for our monthly newsletter.