So…
the last time we were in Houston, TX it was November of 2019. We had just completed the most amazing retail show of our career, I was looking down the barrel of a knee replacement surgery when I got home AND Covid wasn't even remotely on anyone's radar. Since then all of our retail shows have since been cancelled and we were very much hoping for an amazing Quilt Market AND Quilt Festival this Fall, so when it was suddenly decided a few weeks ago that Quilt Market would be cancelled for a 2nd straight year it was SO VERY depressing!
So now…. with our fingers crossed that Quilt Festival won't get cancelled, we're feverishly getting packed up to leave in a couple weeks but here's the deal… planning-wise I feel like I'm totally flying by the "seat of my pants" since who knows what the attendance at Festival will be. Will it be anything close to normal?… or will it be huge since folks are so looking forward to the resumption of these shows? I guess we have no choice but to try hard and hope for the best! Either way, we NEED this show! So here's what we've got in mind.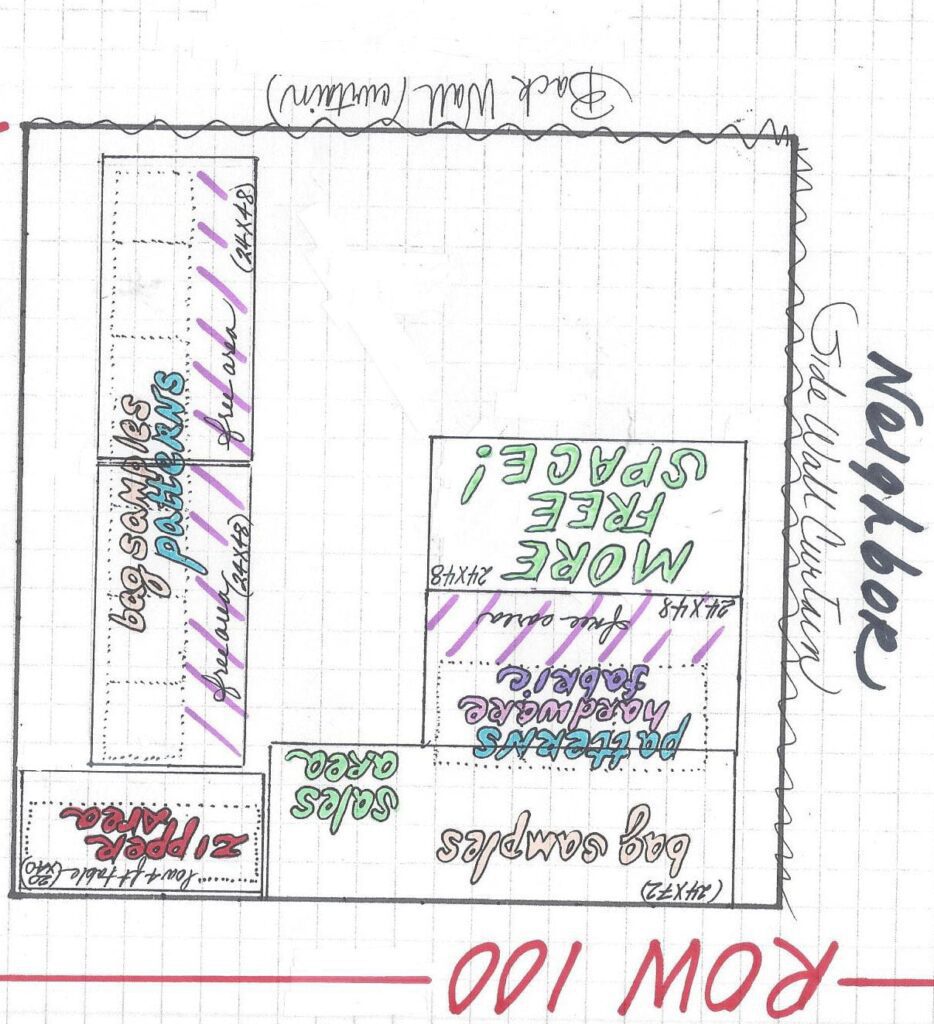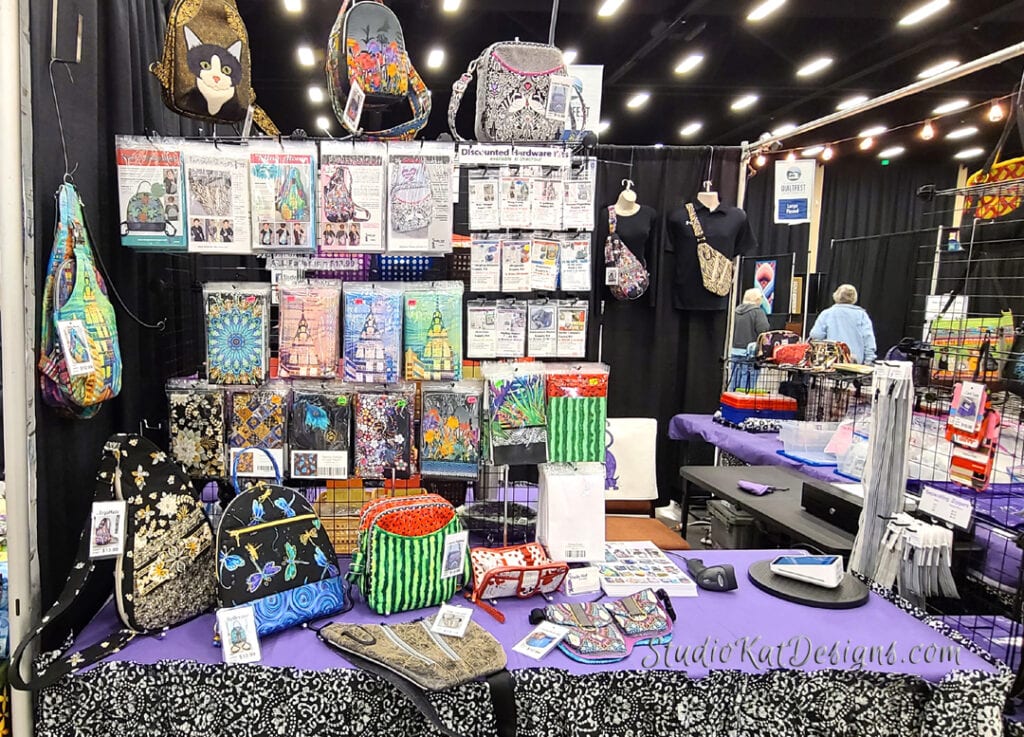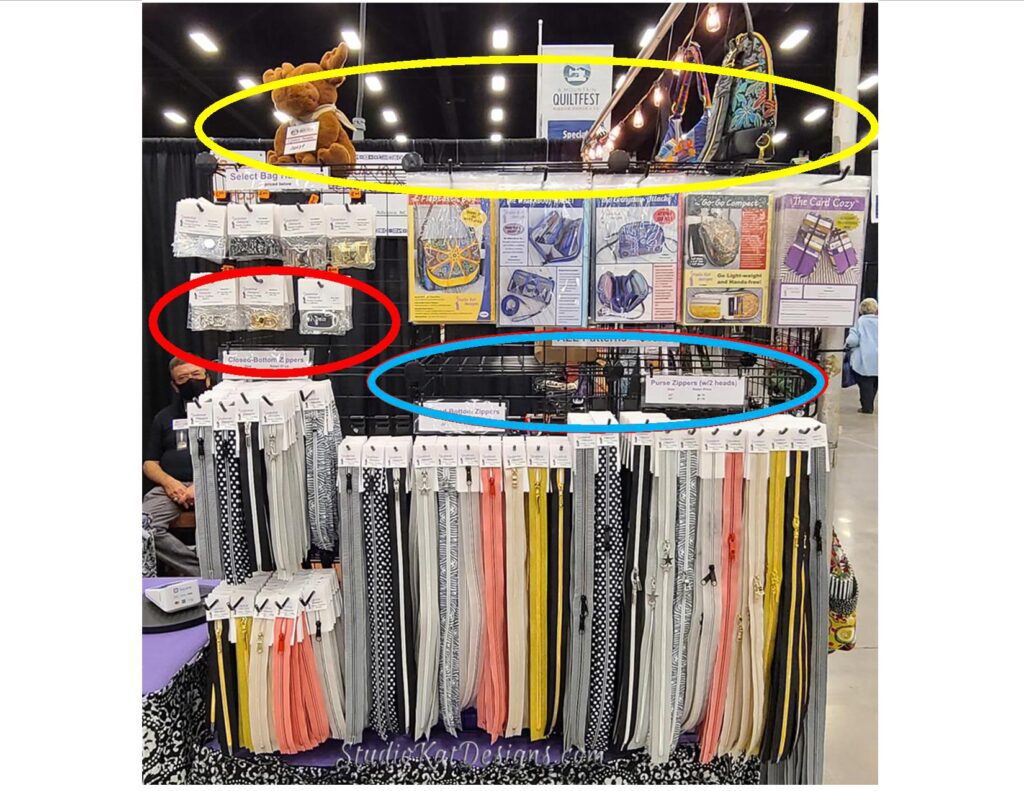 So now, with this plan in hand, all we need do now is plan out our "Sneek Peek" display (which we'll show you in our next post) and oh yeah… we better start packing up all of those supplies and products, right? How could I forget THAT?
And now, it's YOUR turn!
Do YOU have plans for attending the International Quilt Festival in Houston this year or any other quilt show in the coming months for that matter? and if you have comments, suggestions or questions you'd like to share about our setup in specific or the Houston show in general, please feel free to leave either or both in the space provided below.
Check out the best sewing pins with me on Pinterest, join in on discussions or show off your work in our FaceBook Group, or get your daily sewing fix on our Facebook Business Page or get behind the scenes scoops on Instagram, and be the 1st to know about new patterns, discount codes and sample sales by signing up for our monthly newsletter.