{Post Script: Please note that we've finally found some reasonable solutions to the shipping problems described below to the UK, the EU, & the South Pacific as well as to reduce the impact of the announced USPS slowdowns during the holidays! We're SO relieved both for us and our customers! Go here to find out more– https://bit.ly/SKDshipwin }
So…
Along with everything else that's happened in the past 18 months, we've also had to discontinue shipping to our many loyal customers in the UK and then to our entire EU community! Both decisions were REALLY tough but were ones we felt we had no choice but to make! Here's what's transpired….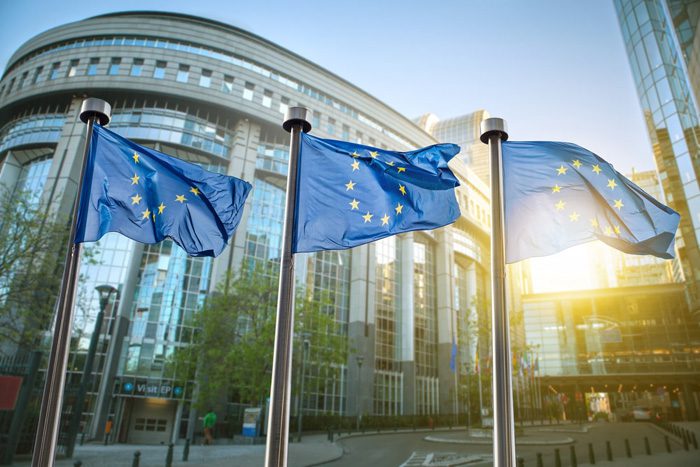 It all started on January 1, 2021 to coincide with the official date of Brexit. On that day it was announced that all goods imported to England, Scotland, and Wales would face the new VAT (aka Value-Added Tax). Under the new system, sellers would now have to pay the VAT instead of recipients in the UK. The due date to pay these taxes would also move from the point of importation to the point of sale, and additionally all sellers would be required to register and account for the VAT to the UK's HM Revenue and Customs Department (wherever that is!). So best I can tell, we would have to totally rework our website in order to collect these fees and have a record of them, then send the VAT payments to the good folks in the UK and I have yet to figure out where I would have to file the return and where it would need to be sent!
Then, not to be outdone…
The EU decided to follow suit, only they additionally opted to make things extra interesting by allowing each individual country to decide how they would like to receive the VAT fees AND how much VAT they would like to collect? In other words, every country in the EU could set their own rules and would be paid individually.
Sound confusing? You bet it is!
The only other option is to send our packages Delivery Duty Unpaid (DDU): This option would require our having the recipient's email or phone number, an accurate product description and a HS Code (whatever that is) included on the customs form. The downside to shipping orders using DDU is that if the buyer decides NOT to pay the VAT at the shopping cart, then they MUST pay the fees before they can receive their product at the border. The problem with that, is that the buyer could get "buyer's remorse" due to those high VAT fees required to receive their product and then decide to abandon the order, asking for a full refund, and leaving us with no option of reclaiming our shipment. (and this has actually happened to us several times before all of these new rules).
So is it any wonder that we decided we weren't up to complying with these new regulations?
It was with great regret that we felt that we had no choice but to abandon some of our most loyal customers. We miss you and we wish there was a way we could still do business with you. 🙁 It's probably no problem for larger corporations with large legal staffs to comply with these complicated new regulations, but for a small company like ours, it's just too scary & overwhelming. Our best suggestion for our friends in the UK and the EU who want to continue having access to our products is that they ask their local Quilt Store to start stocking the patterns they are interested in, because the rules applying to wholesale buyers are WAY easier to comply with in comparison to those involving retail buyers
And now, it's YOUR turn!
If you have questions or comments regarding the collection of VAT taxes, especially if you are one of UK or EU customers, please feel free to leave either or both in the space provided below, (although there's no guarantee I can answer them…(I'll do my best) 🙂
Check out the best sewing pins with me on Pinterest, join in on discussions or show off your work in our FaceBook Group, or get your daily sewing fix on our Facebook Business Page or get behind the scenes scoops on Instagram, and be the 1st to know about new patterns, discount codes and sample sales by signing up for our monthly newsletter.