So…
I totally LOVE seeing pictures of the bags our customers make from our patterns! There's not too much I like better than opening up an email that includes a picture or two of a customer-made bag, and the pictures we received last month are truly extraordinary!
So let's get started!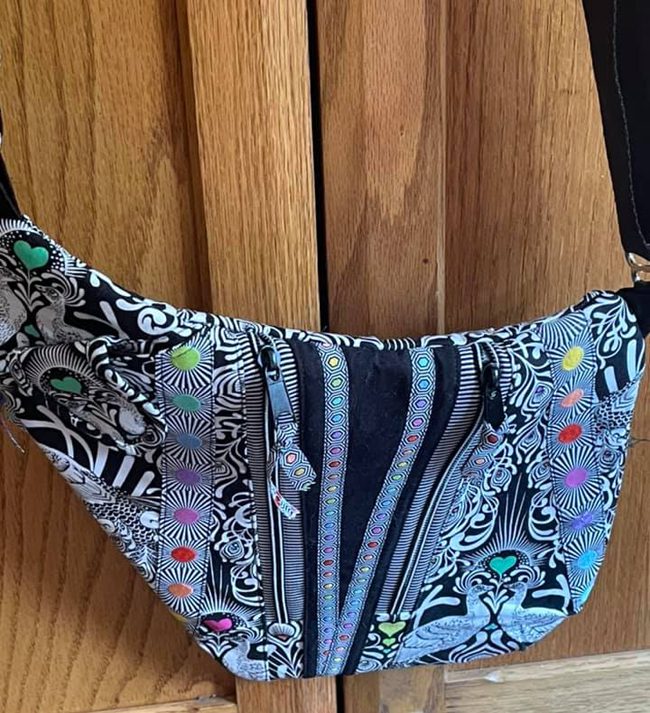 Noreen Saukko used fabric & ribbon from one of my favorite Tula Pink collections (Linework) for this impressive Side Slinger!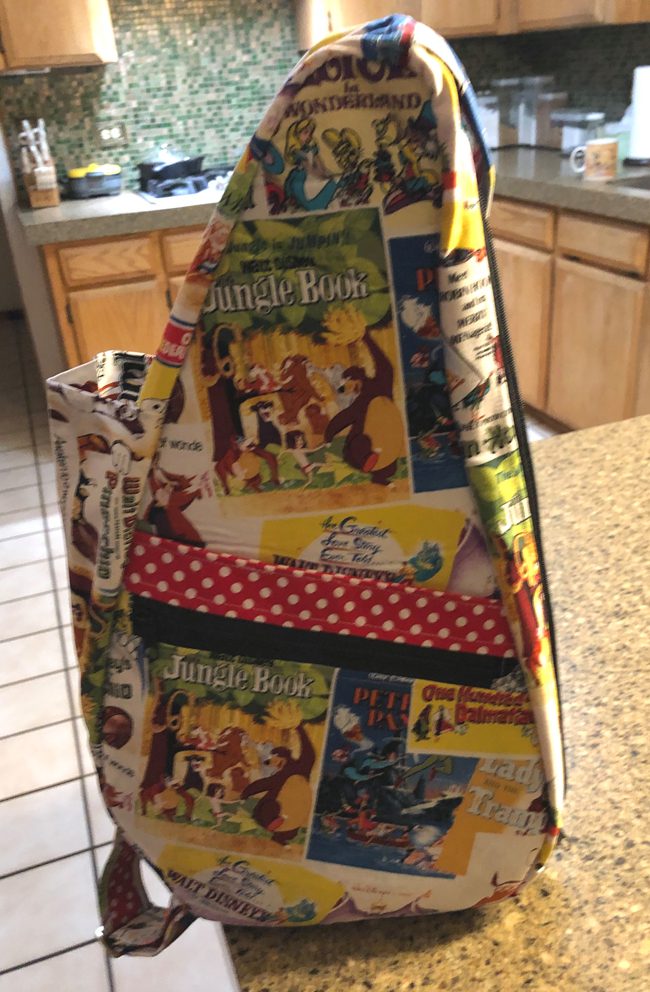 And wouldn't this "Jungle Book- themed" ErgoMatic be a FUN bag to carry on a walk thru "the park"? Julie Maurer really did a great job on her bag which I'm sure is turning heads wherever Julie carries it!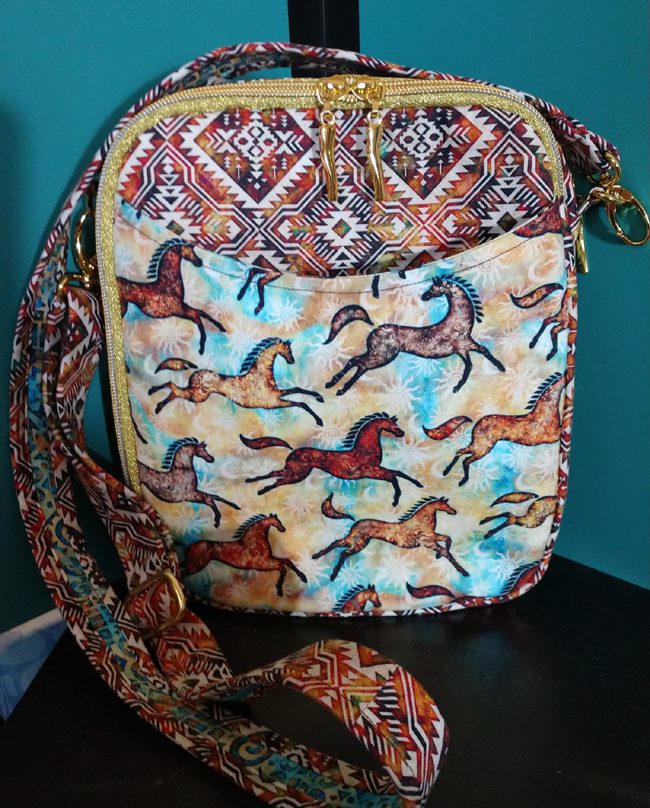 When Dale Whyte posted this picture of her new Gemini FlightBag she said that "she's been at it again!" and why not when she's got this level of creative talent, right? I love these "southwest" fabrics and Dales sure combined them beautifully!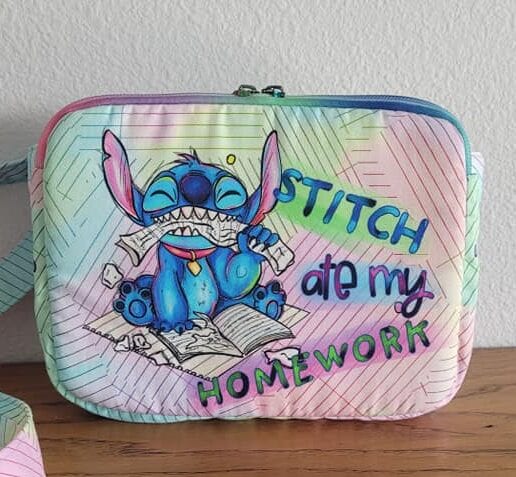 And I would have loved to have seen Joy Carr's granddaughter when she received this whimsical GateWay bag. Joy said she LOVED it and who wouldn't, right?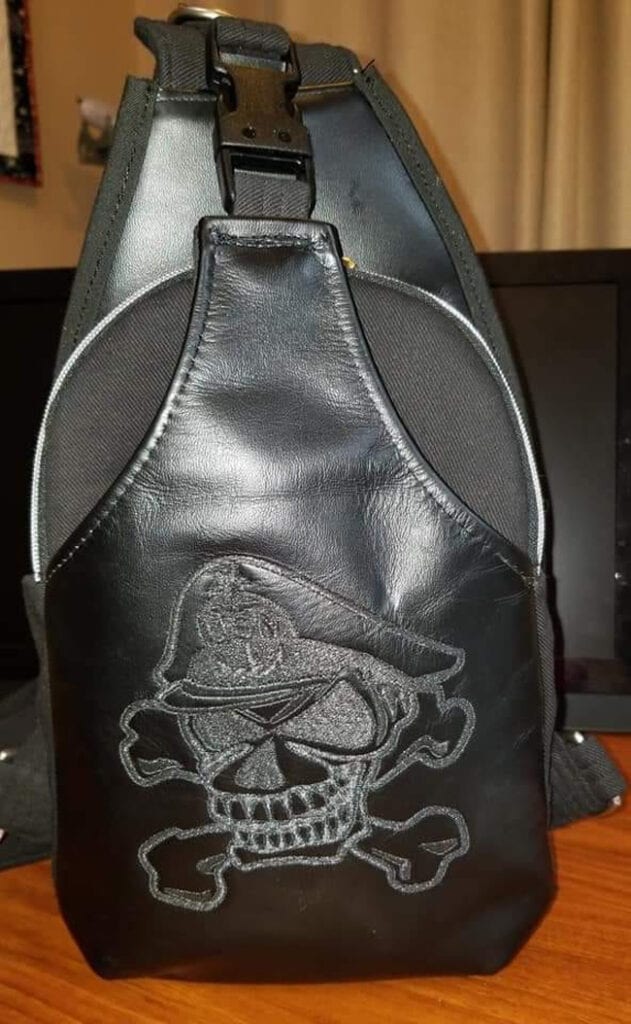 And who else is brave enough to use leather in the course of sewing up our bag patterns? None other than Don Distler of course and he makes it look EASY!
This is one impressive Sling Along for sure and Don even does all of his own embroidery as well!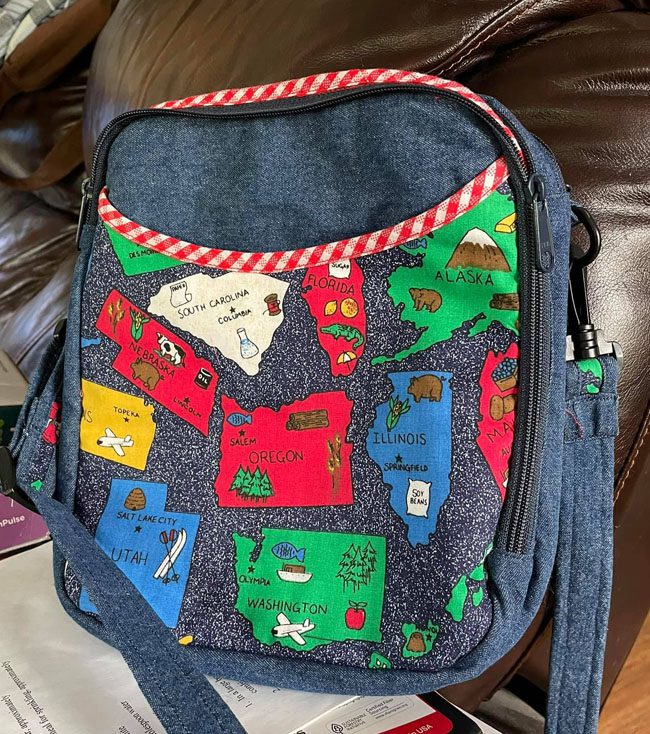 And finally, here's Cora Bray's very first Gemini FlightBag who says she going to take this beauty on a vacation with her very soon! It looks like the perfect travel bag to me!
And now, it's YOUR turn!
Would YOU like to see your bag displayed HERE?
Please send pictures of the bags you've made using StudioKat Designs patterns to us by any of the following ways!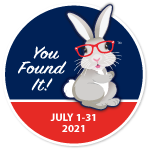 Check out the best sewing pins with me on Pinterest, join in on discussions or show off your work in our FaceBook Group, or get your daily sewing fix on our Facebook Business Page or get behind the scenes scoops on Instagram, and be the 1st to know about new patterns, discount codes and sample sales by signing up for our monthly newsletter.