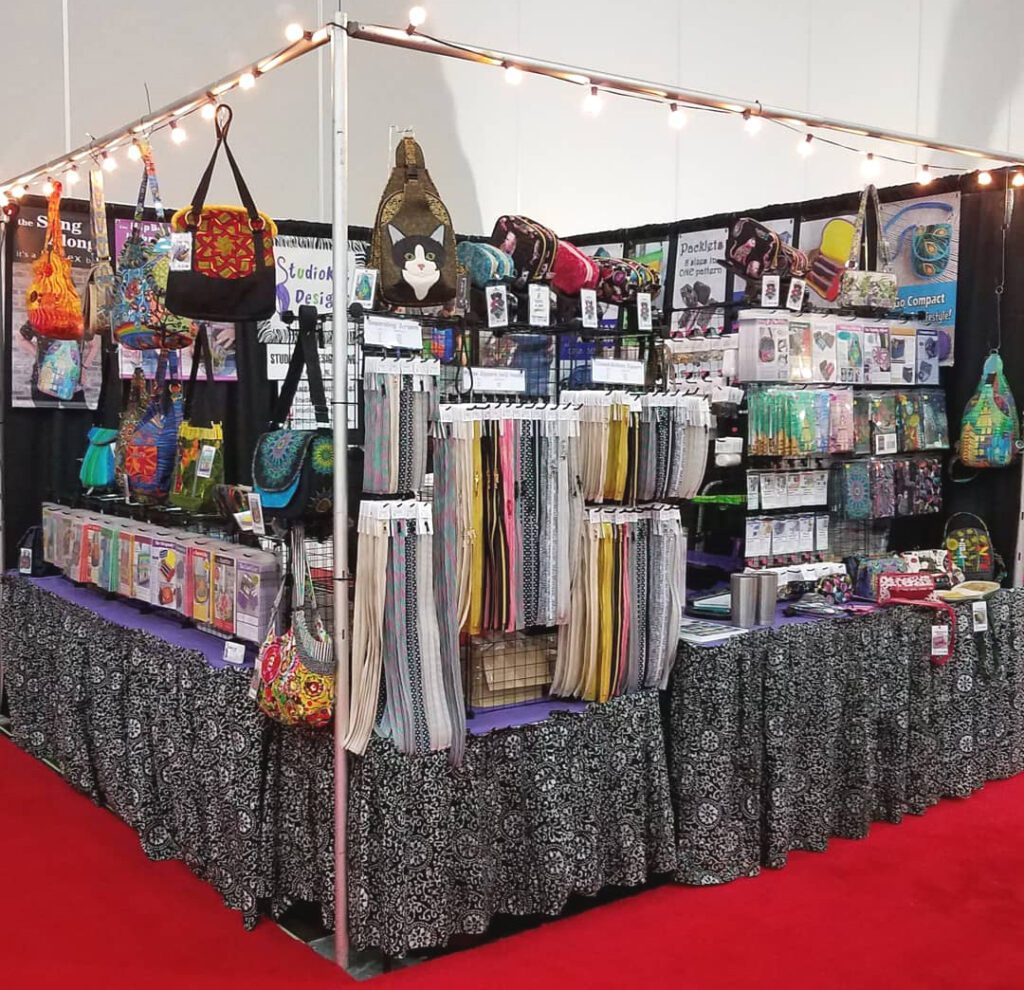 So…
its been 15 months since we've set up a booth at a retail show (the Mid Atlantic Quilt Festival in Hampton, Va), and since then we have published FOUR new patterns which is two more new patterns than we've ever brought to a show at one time.
In order to properly showcase these new designs to maximum advantage, I need to make some bigtime modifications on the booth layout we used for Houston 2019, as well as Road2Ca and MAQF in 2020 (as shown at left).
Which probably means if we need more display space…
we're pretty much going to have to find it
VERTICALLY!
So will this work for us?
Only time will tell… but in just a few weeks we'll know the answer when we try these new display ideas out at the Mountain Quilt Fest! So do stay tuned because following this show we'll give you a complete and honest review of how this new display either worked or bombed for us!
And now, it's YOUR turn!
There's still time for us to tweek this display if any of you have some bright ideas for ways to improve it and if you're going to be anywhere in the vicinity of Pigeon Forge, TN during the first week of May, we'd LOVE for you to stop by and say HELLO! And remember, we love reading your comments and answering your questions too, so please feel free to leave either or both in the space provided below.
Check out the best sewing pins with me on Pinterest, join in on discussions or show off your work in our FaceBook Group, or get your daily sewing fix on our Facebook Business Page or get behind the scenes scoops on Instagram, and be the 1st to know about new patterns, discount codes and sample sales by signing up for our monthly newsletter.