So…
eight years ago, in January of 2013, we outlined for you which interfacings we generally recommend using in the course of using our patterns, BUT, new products are continuously being introduced and over the course of developing the Gemini FlightBag I came across a brand new product called "WovenFix2" which promised to be the BEST cotton woven interfacing for handbags, "easily surpassing" the performance of all other cotton woven interfacings currently on the market. And since I've been on the hunt for the "perfect interfacing" for the type of bags that we create, I thought I'd give it a try.
But wait… Why am I looking for a new interfacing?
For most of my early designing I used a product called "Pellon 808" or "CraftFuse", which is a non-woven interfacing (meaning that it's "paper-based"). I liked it because it gave decent structure for my bags, but there were draw backs. 1) there was no fluidity. It had a tendency toward brittleness and would definitely hold a crease if it was folded or bent too much, and 2) it was tough at times to get it pressed in placed without bubbles or wrinkles which can be infuriating (in additon to being unattractive). 3) It's only 20″ wide.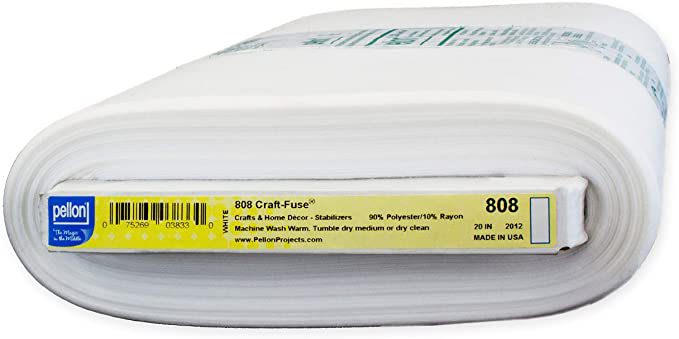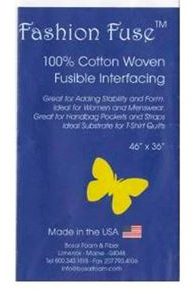 Eventually a fellow designer turned me on to "Bosal Fashion Fuse", which is the equivalent of "Pellon SF101" otherwise known as "Shapeflex". Both "Fashion Fuse" & "ShapeFlex" are woven cotton interfacings. They stabilize your fabric and give it a "bit" of structure without the stiffness or brittleness, afterall its made of cloth so it behaves like cloth. But let's face it, I've never been totally satisfied with "Fashion Fuse" because even though it fuses beautifully without bubbles or dimples, it just never gives the right degree of structure that I would have preferred. As a matter of fact, I know several designers who fuse "Fashion Fuse" in place FIRST, (to avoid bubbles & dimpling), and THEN they fuse "CraftFuse" OVER the "Fashion Fuse" to get the structure they need. "Fashion Fuse" is 23″ wide.
But recently I heard about "WovenFix2″…
which is a heavier product but still 100% cotton woven interfacing. It boasts complete glue coverage (rather than in "dimples"), fast fusing, and due to the additional heft, it provides more structure than "Fashion Fuse" or "ShapeFlex".
Why not give it a try?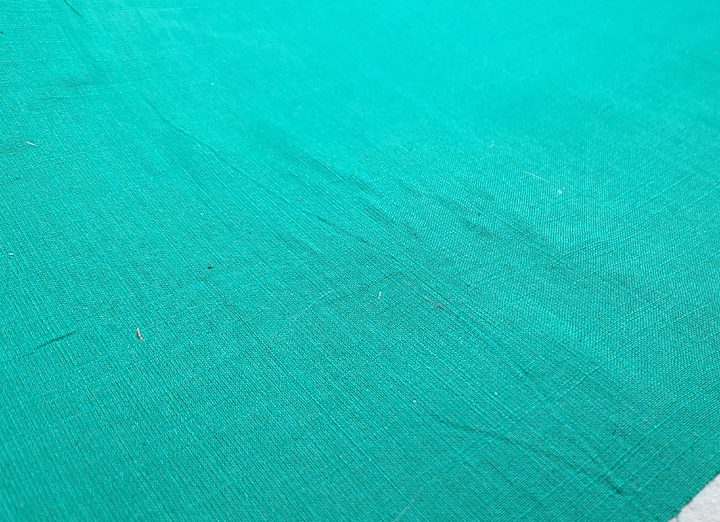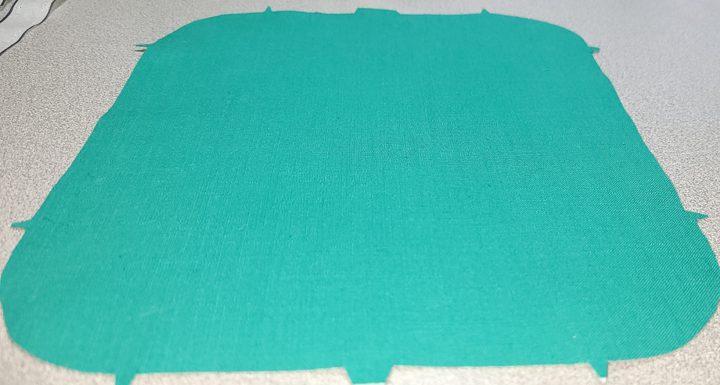 And here's what will eventually be the Bag Front of this new sample. It's fluid, it's not the least bit stiff or brittle, but there's substance, there's heft, there's body and a crispness, and I'm very pleased so far!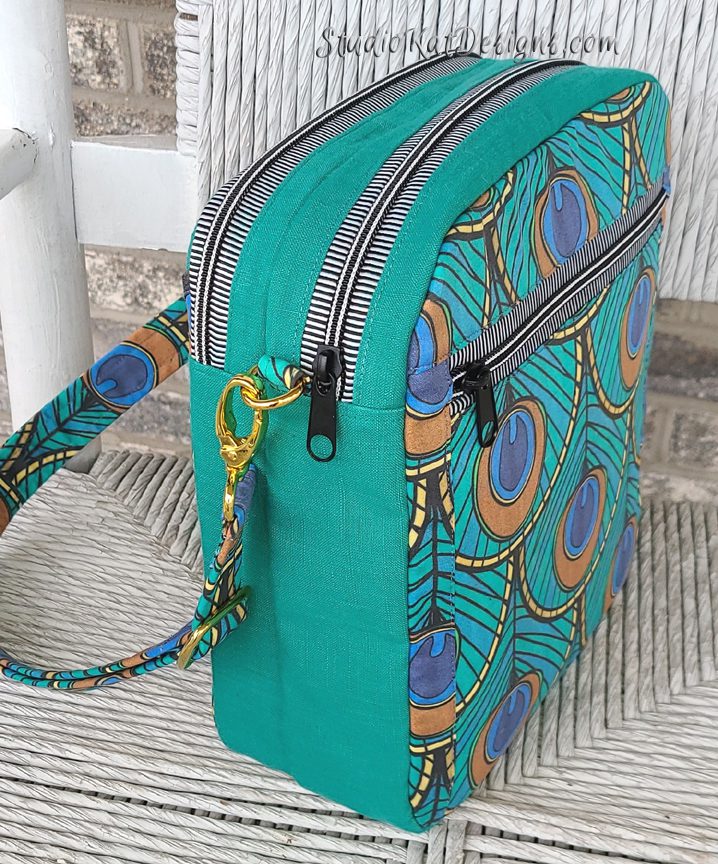 So are there any drawbacks? or is "WovenFix2" all sunshine and roses?
Well here's the deal… the main drawback about "WovenFix2" is that it's hard to find right now since its manufactured overseas. And as of this writing, I really only know of two places in the USA that sell "WovenFix2" online. As of today… We're now selling "WovenFix2" HERE on OUR website in 1 yard precuts, in white. Click HERE to check it out & to pick up a package to try out for yourself!
The only other drawback to WovenFix2, is that its quite dense (more tightly woven) so it can tend to be a bit tough to sew through if multiple layers are involved. For this reason, I would NOT recommend just blanketly substituting WovenFix2 in place of other interfacings for older patterns particularly if your machine tends to get bogged down in multiple layers. For us however, we'll probably use WovenFix2 quite a bit going forward, but we'll most likely be using it in conjunction with a less dense interfacing such as Bosal Fashion Fuse (or an equivalent) to avoid specific laying issues in certain seam areas.
And now it's YOUR turn…
Have you heard of "WovenFix2" or tried using it yourself? And if so, what did you think of it? And remember, we love reading your comments and answering your questions too, so please feel free to leave either or both in the space provided below.
Check out the best sewing pins with me on Pinterest, join in on discussions or show off your work in our FaceBook Group, or get your daily sewing fix on our Facebook Business Page or get behind the scenes scoops on Instagram, and be the 1st to know about new patterns, discount codes and sample sales by signing up for our monthly newsletter.