So…
in our last post I showed you the "Gorilla" sample for this new design which you might recall that I was quite satisfied with how it turned out and was ready to make up a true, show-worthy sample, complete with most if not of all the features I have planned.
And here's what I came up with!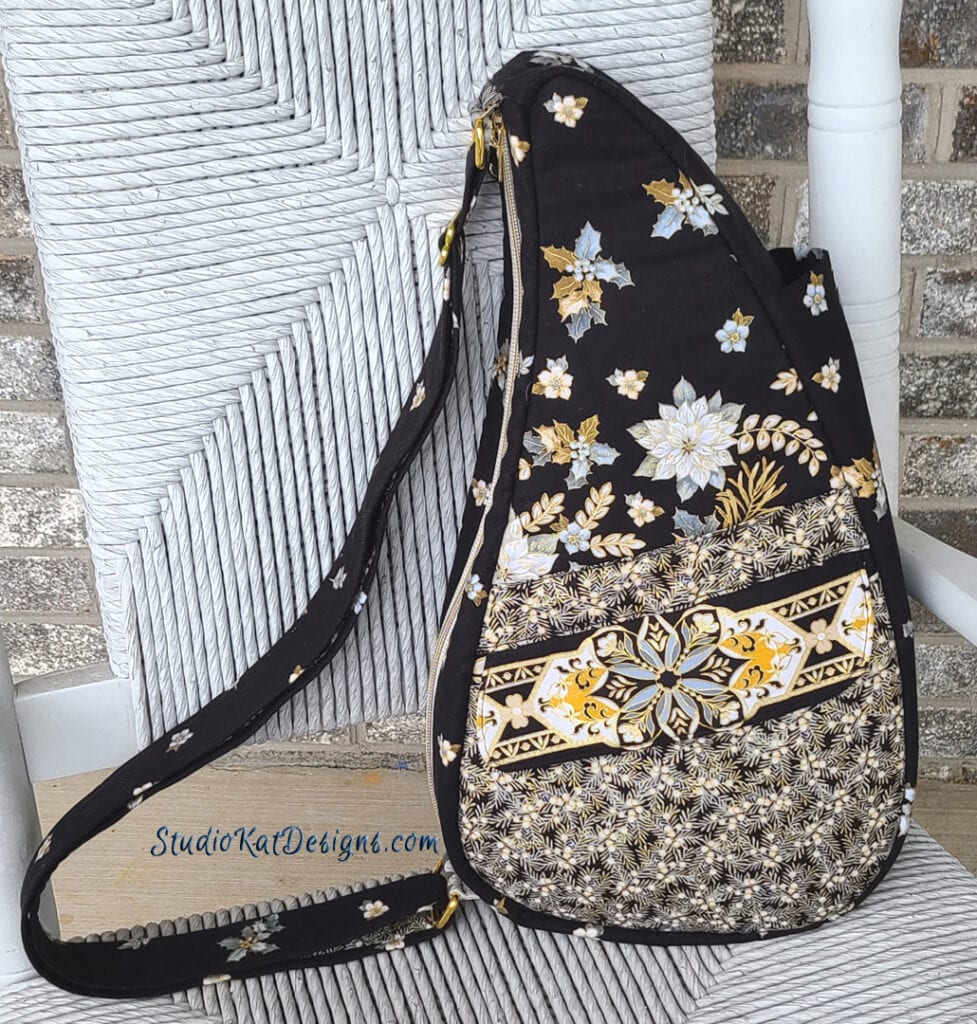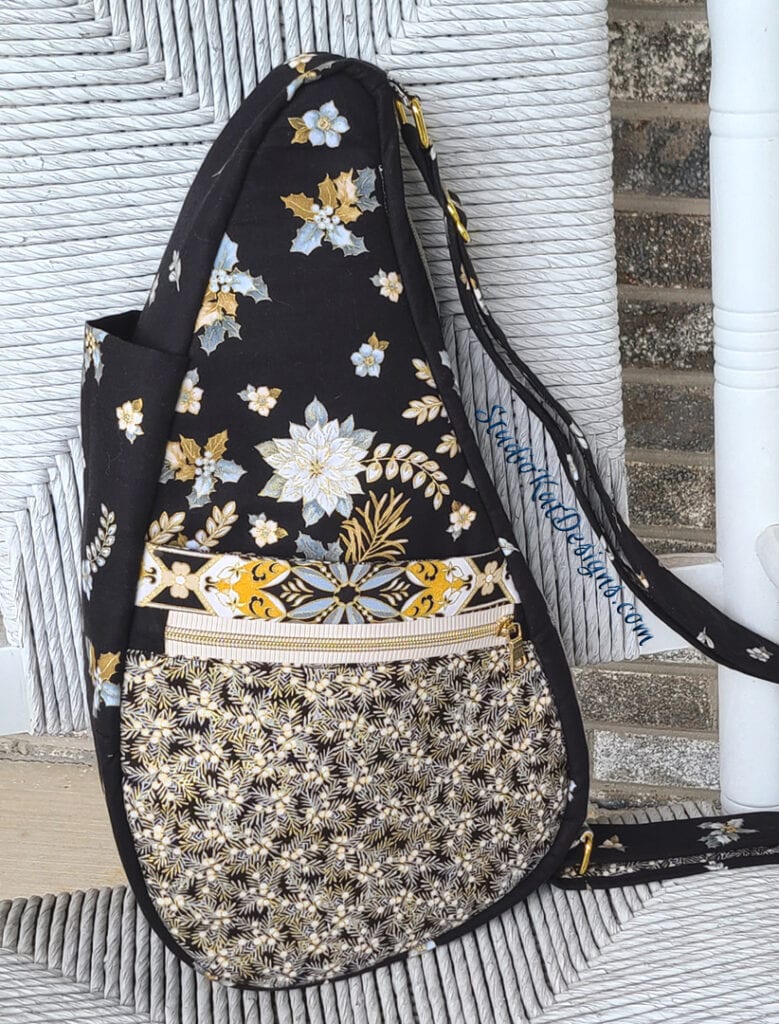 But do you notice that additional long zippered area along the left rim of this bag opening? What could that be?
So… what did I like and not like about this sample?
The bulkiness issue was only slightly better. Due in part to a couple of mistakes I made in construction, I couldnt give my changes a true test.
I liked the change to a 20″ closed bottom zip for the main entry instead of the double-slider purse zipper.
I totally changed the design on the interior zippered pocket and I like it lot EXCEPT, now the magnet for that slot pocket interferes with some important stitching on the Bag Front, so I'll have to make a modification next time.
And while I like the look of the rectangle ring Strap Attachments, they are a royal pain-in-the-u-know-where to stitch in place, so I think I'll go back to the attachment method I used for the Sling Along in our next incarnation.
A Few Words about Fabric
I totally enjoyed working with this fabric although I wasn't particularly thrilled with it upon receipt. It really came together nicely! Here's the particulars just in case you'd like to duplicate this look or use this fabric in another project.
All fabrics are from the "Metallic Rejoice" collection by Kanvas Fabrics
Exterior- "Joyous Border" in Black/Gold (at left)
Exterior/Interior Contrast- "Opulent Berries" in Black/Gold
Lining- "Opulent Berries" in Cream/Gold
And now…. it's YOUR turn!
I would love to get some honest feedback about this design and if you feel inclined to share your thoughts, questions or suggestions please feel free to leave either or ALL in the space provided below.
************************************************************
Check out the best sewing pins with me on Pinterest, join in on discussions or show off your work in our FaceBook Group, or get your daily sewing fix on our Facebook Business Page or get behind the scenes scoops on Instagram, and be the 1st to know about new patterns, discount codes and sample sales by signing up for our monthly newsletter.