So…
in our last post we showed you our first bonafide sample for the new design for Fall 2020, our THIRD new design of this strange year! And truth is, I liked a LOT of things about that sample but there were also a few things that I knew needed to be fixed or changed in this next sample!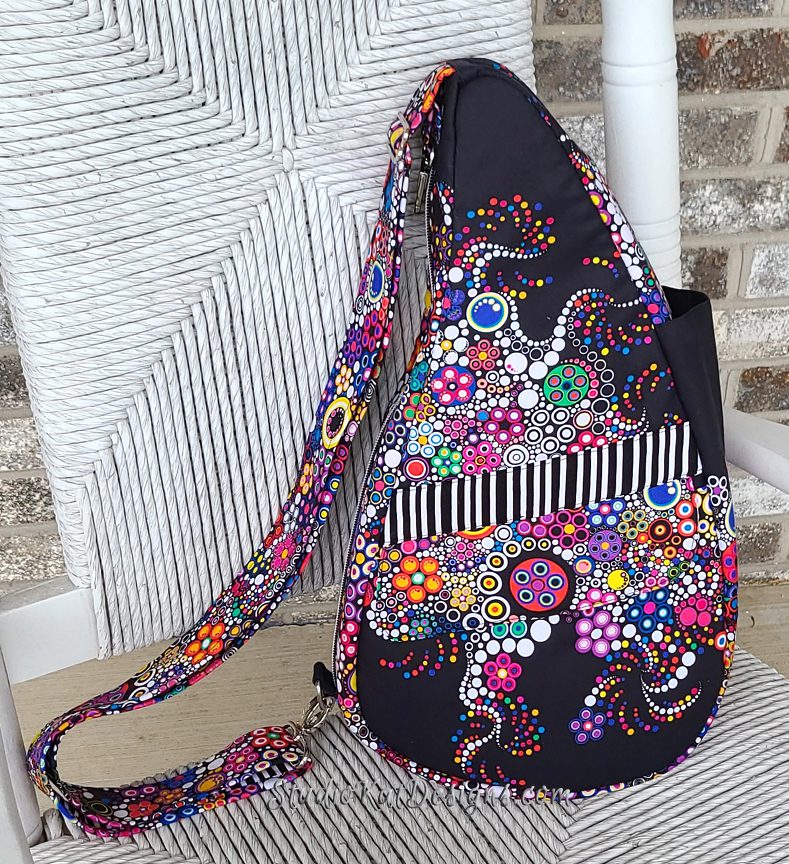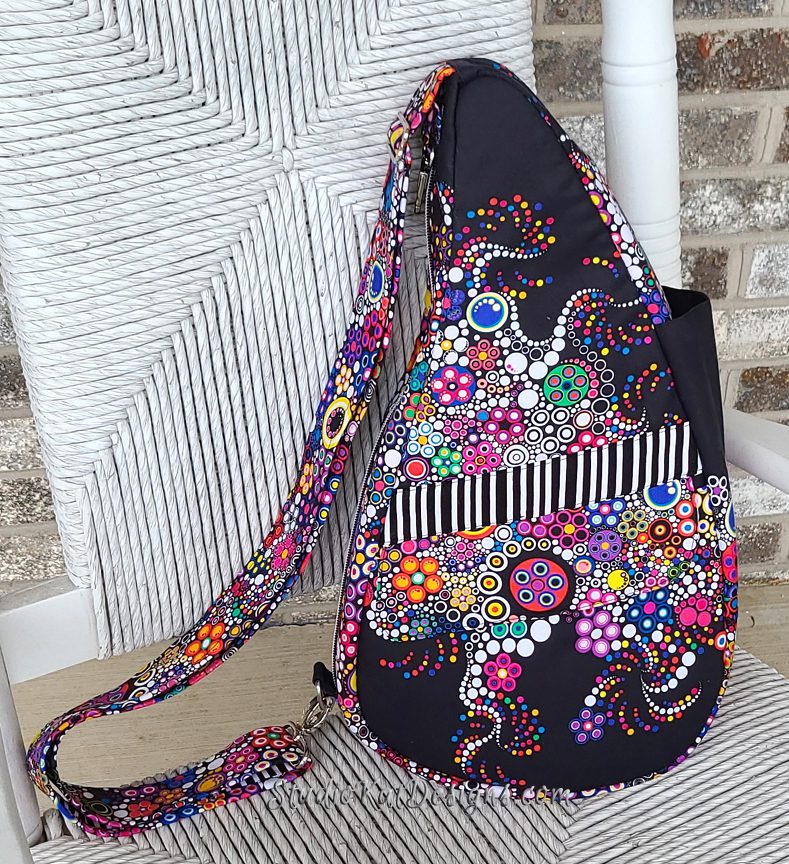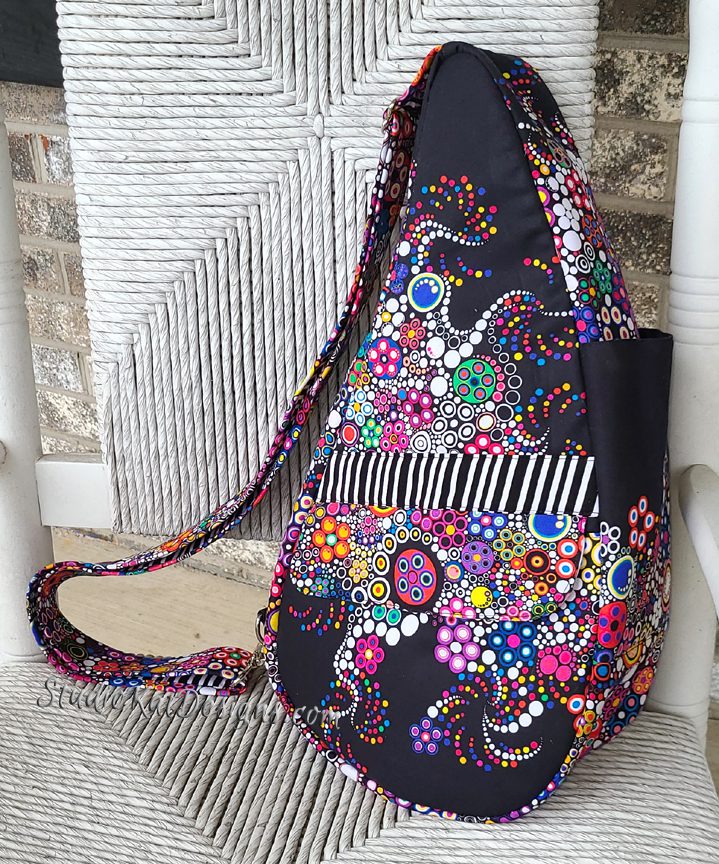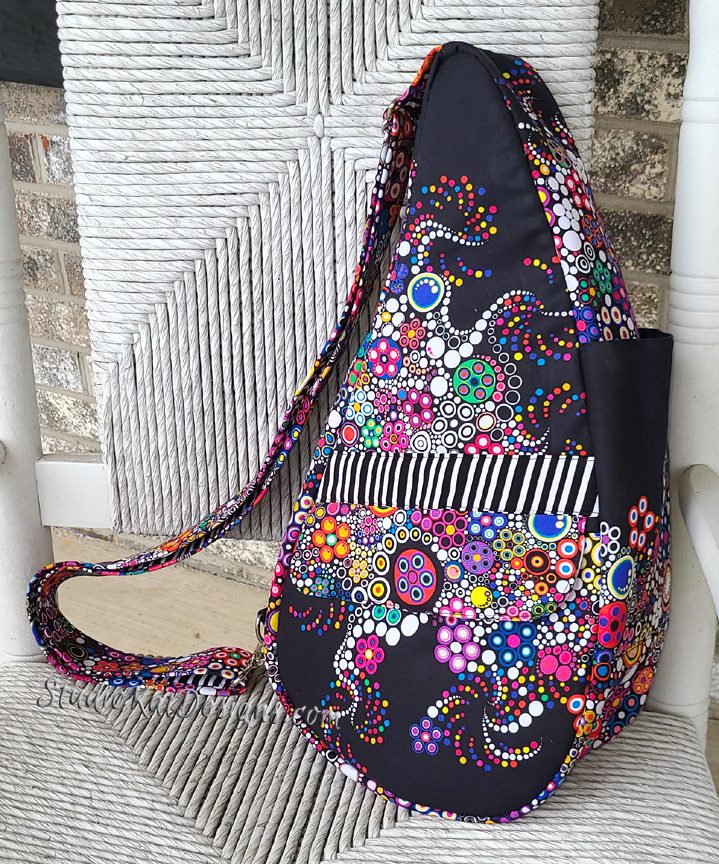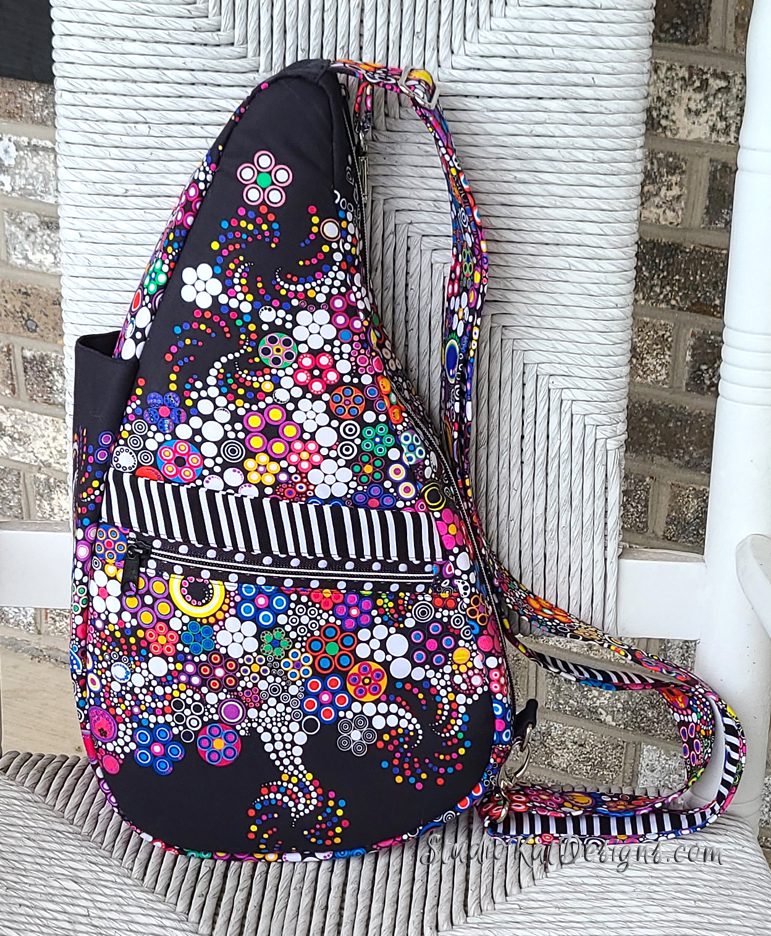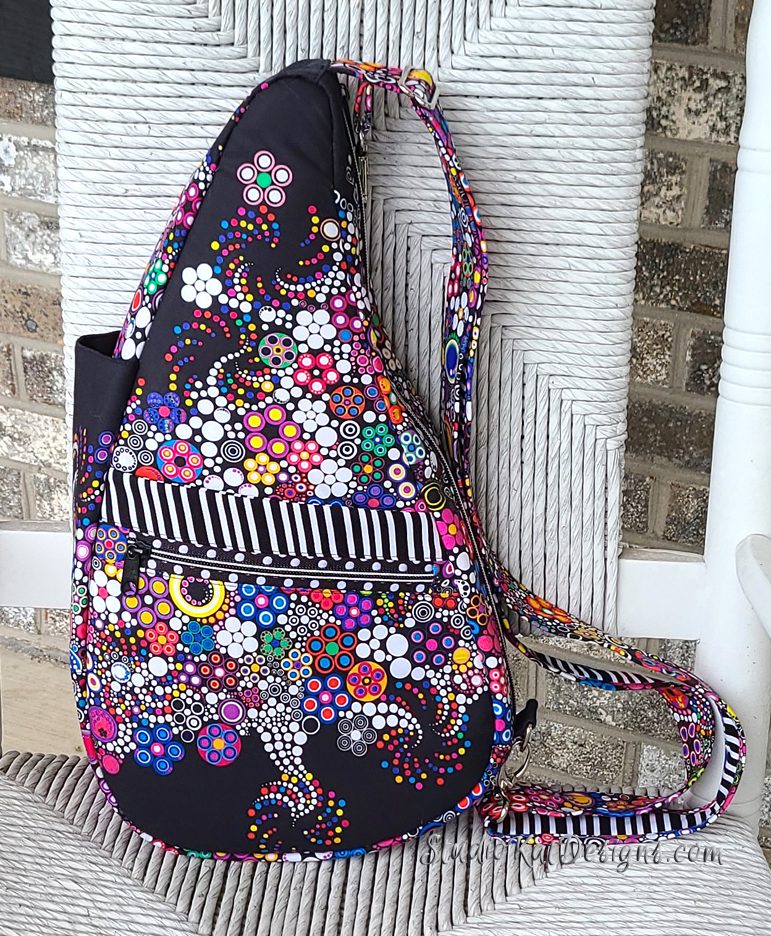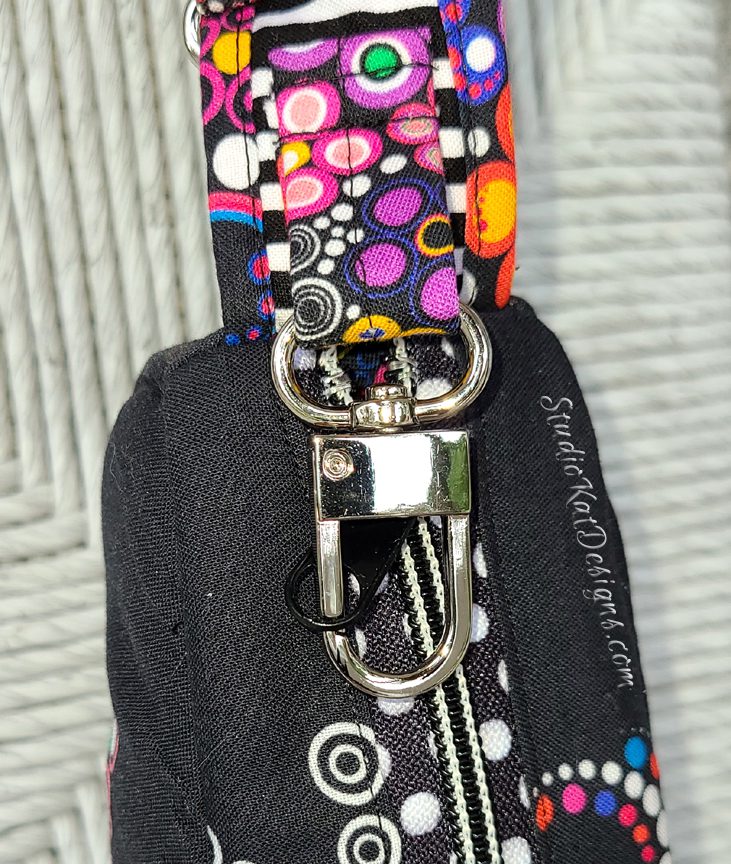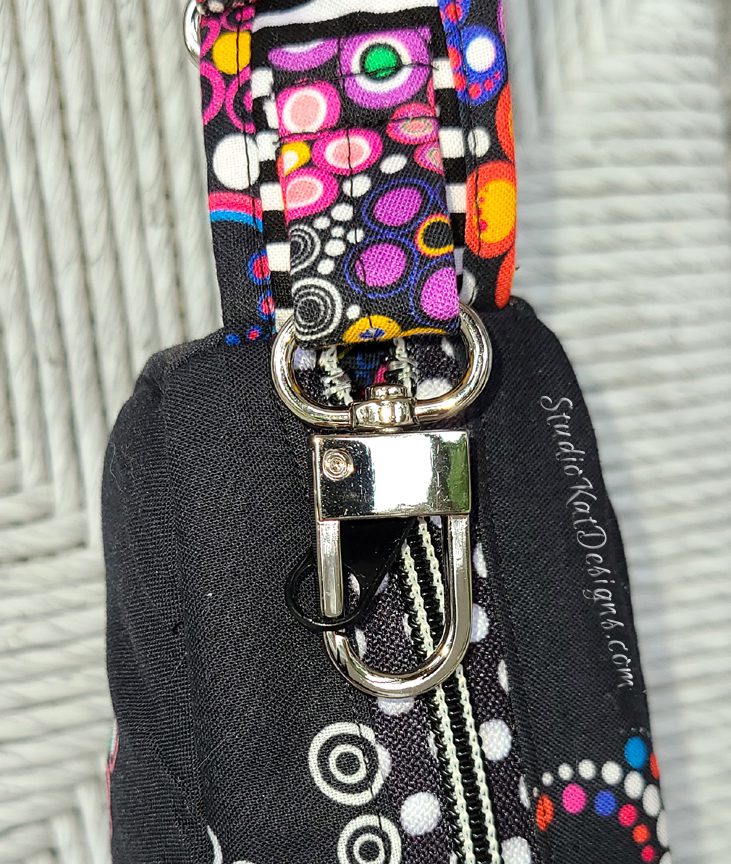 I did fix a couple of "issues that were bothering me in the last sample I showed up. First & foremost, I moved the Strap attachment ares up about 3/4" which may not sound like much to you, but by my way of thinking, its much more pleasing to the eye.
Additionally, I changed the way in which I attached the Strap to the bag because the way I did it last time was SO cumbersome and awkward! Now I'm handling it pretty much as I did with the Sling Along. I don't know why I didn't do it this way from the start actually!?!
One thing that did NOT get fixed in this sample was the magnet issue on the Bag Front. I did make a slight adjustment as to where I placed the magnet, but it STILL would up being in the path of my topstitching. By gosh I'll get this right next time even if it means changing the size of the Zipper Band! 🙂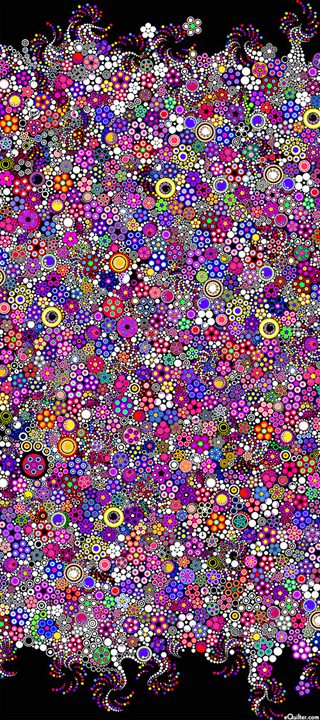 And I included this shot so you could see what the full panel of this Effervescence print looked like. I have found that I really enjoy working with panel prints & this particular panel was especially enjoyable.
Just so you know, I had a 1 1/2 yards and I pretty much used ALL of the black areas on either end in my fussy-cutting. (And just as a quick reminder, I try not to do ANY cutting for a project like this until ALL my pieces are laid out and pinned in place…. just to be sure I have enough fabric!)
And now…. it's YOUR turn!
I'd love to know what you think of this design and the changes we have made but maybe more importantly, it's never TOO early to start thinking about a name for this design so if you've got any bright ideas, I'm ALL ears!!! And remember, we love reading your comments and answering your questions too, so please feel free to leave either or both in the space provided below.
---
Check out the best sewing pins with me on Pinterest, join in on discussions or show off your work in our FaceBook Group, or get your daily sewing fix on our Facebook Business Page or get behind the scenes scoops on Instagram, and be the 1st to know about new patterns, discount codes and sample sales by signing up for our monthly newsletter.