So…
in our last post I told you about the inspiration for our next amd probably last new pattern of 2020, and I also shared with you the original sketches I made when I first conceived this design, so now…. I'm ready to SHOW you the very 1st prototype I made!
This is where the rubber hits the road!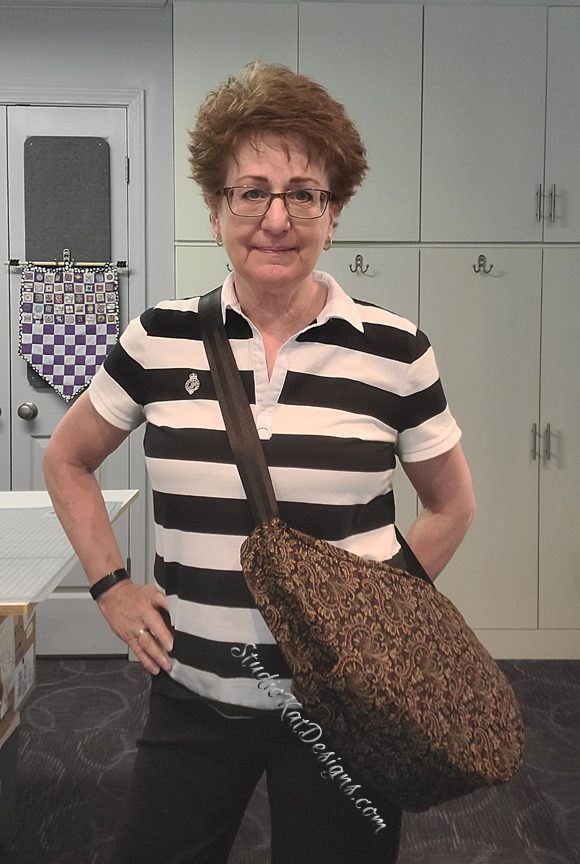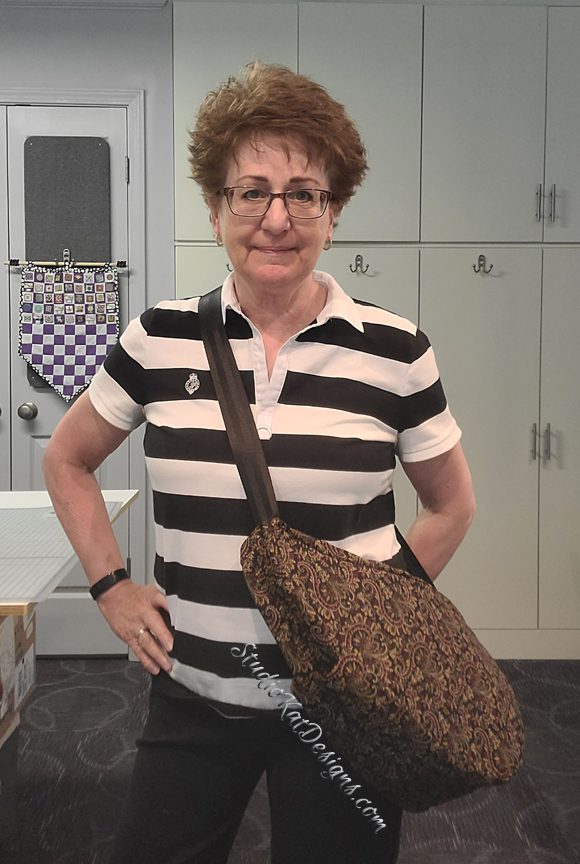 Now remember… our 1st prototype is really just a "shell" of the design. It has no lining, very little stabilizer, and NO features (as in no pockets). I pretty much only make up our 1st prototype in junk fabrics because the sole purpose of this sample is to just evaluate the general silhouette of the design and make sure the important pattern pieces "work together".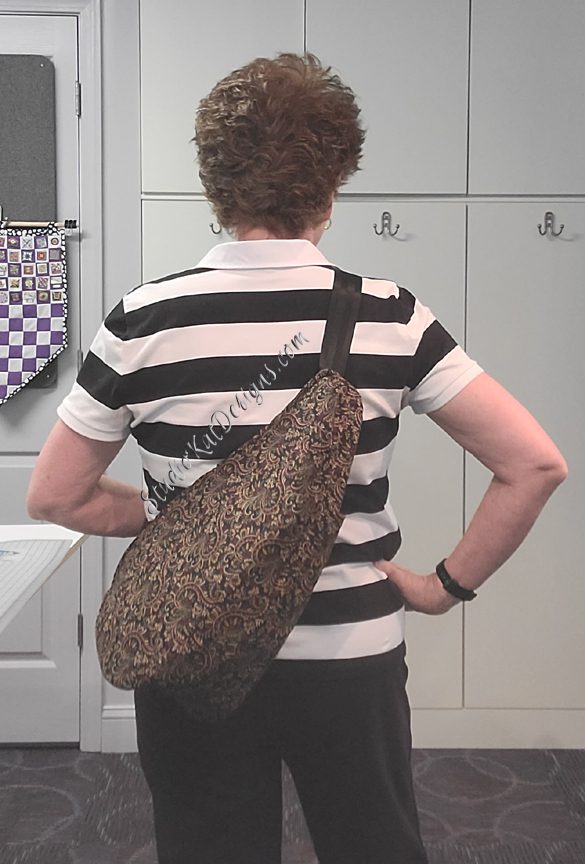 As you can see. this bag is primarily a "sling bag" and can be worn cross body across your chest or back. (Of course if you prefer, you can also wear if as a shoulder bag.) It's ergonomic design is easy on your body and can hold a remarkable amount of "stuff"!
I plan on adding three different storage areas to this bag's exterior (one zippered, one flapped and one mag-snapped), PLUS something that I am almost constantly asked for… that being, a pocket for a water bottle! Additionally, I plan on adding a LARGE, full-length, interior zippered pocket that can easily hole an iPad, a Kindle or even a concealed weapon.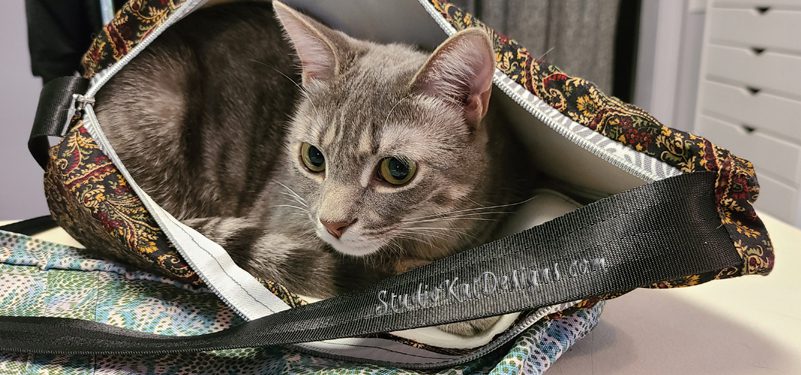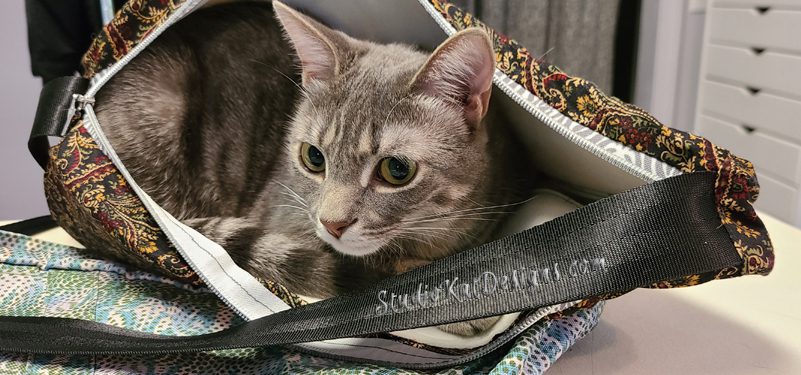 So overall…. I was very pleased with how this sample came together and I really like how it feels on my body. I think this bag will be a VERY versatile and fashion forward addition to our line! It should be perfect for everyday usage as well as for travel!
So do stay tuned for the next post in this, our 23rd edition of Purse Pattern Chronicles when we'll share with you the "Gorilla" sample for this new design! And in the meantime, if you have suggestions for components you'd like for us to feature in this design, NOW is the time to speak up!
And now…. it's YOUR turn!
And remember, we love reading your comments and answering your questions too, so please feel free to leave either or both in the space provided below.
---
Check out the best sewing pins with me on Pinterest, join in on discussions or show off your work in our FaceBook Group, or get your daily sewing fix on our Facebook Business Page or get behind the scenes scoops on Instagram, and be the 1st to know about new patterns, discount codes and sample sales by signing up for our monthly newsletter.