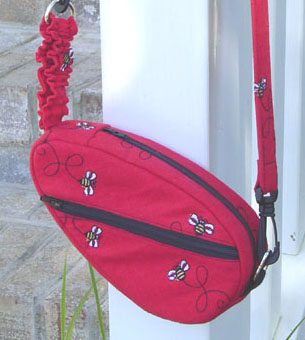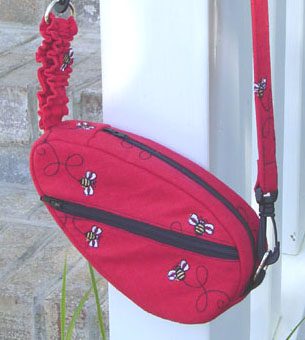 So…
As I'm writing this post I can't believe I'm starting what very likely will be our THIRD new pattern of 2020 and its only the 2nd week of September! And that's even after having gotten a really late start on our first pattern of the year, (the Side Slinger) due primarily to my knee surgery in late 2019!
But unfortunately that's what happens when there's a pandemic and the Quilt stores all shut their doors and our Retail Shows, our Quilt Market AND our vacation ALL get cancelled! Yeah, 2020 has pretty much been a bummer hasn't it, but maybe if we get this third pattern done by Thanksgiving, we'll be able to claim a small victory in that? Only time will tell, but for now, let me walk you through my inspiration for this new design as well as the original sketch!
It may seem a little weird, but my inspiration for this design is actually a "blast from the past"! The bag in the picture above is our Polso Pouch which was actually only the 4th pattern we ever published (WAY back in 2005). It was quite successful but was VERY small, designed to work either as a shoulder bag, or as a wristlet…. which should give you a pretty good idea just how small it was! (and just so you know, even though the Polso Pouch is now retired, we still have a few copies left at half price HERE).
So… as I was rummaging thru my older samples a couple weeks ago, I came across this Polso Pouch sample and thought to myself… "EUREKA!" If I increased the size of this sample considerably, it might just make a fantastic ergonomic backpack/slingbag. And given the popularity of our Sling Along, I think it could be a well-received addition to our pattern line. What do YOU think?
So here's the original sketch…
check it out & I'll tell you more below!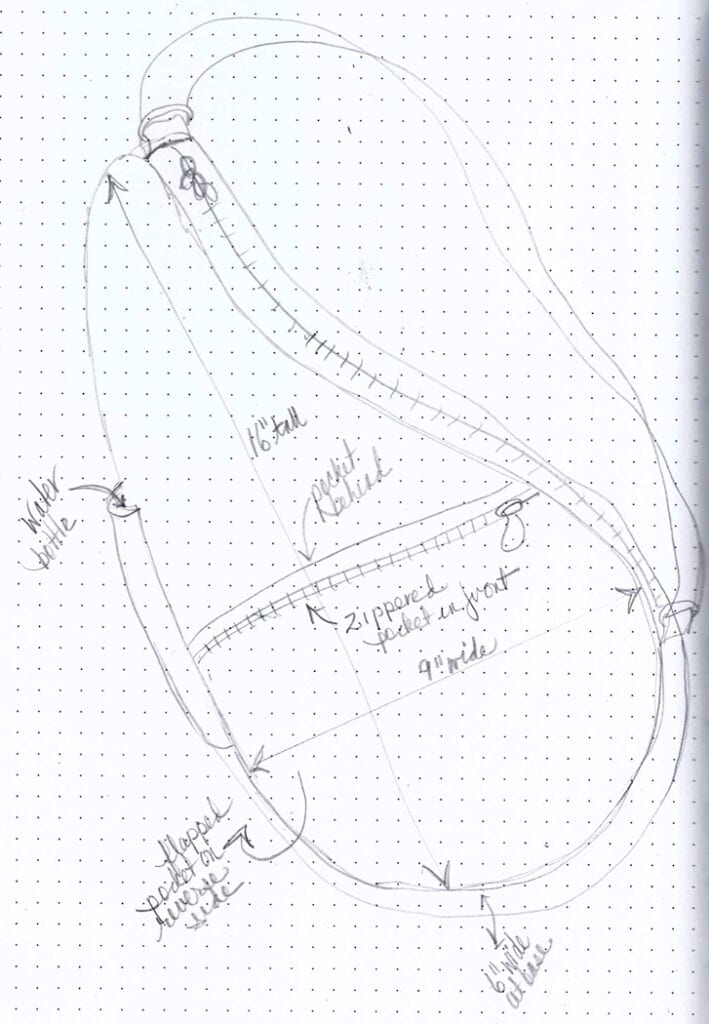 So I see this new bag as being much larger than any of our recent patterns have been and right now I'm planning on roughly 16″ tall and 9 inches wide. And as is common for us, I envision it as being carried in a variety of ways, (as a shoulder bag, a crossbody sling bag or a as a one-shouldered backpack).
Many of you will be pleased to notice that I'm planning several types of pockets, one of which will be a pocket for a water bottle, as well as several zippered or magnetic-snapped pockets. I'm even planning an extra-special zippered inner pocket large enough smaller tech devices or even concealed carry if desired.
And now…. it's YOUR turn!
So does this new design appeal to you? And can you see yourself carrying it? And of course I'm always interested in what features you'd like to see us included at this early stage of the game, so feel free to leave your suggestions or comments in the space provided below.
************************************************************
Check out the best sewing pins with me on Pinterest, join in on discussions or show off your work in our FaceBook Group, or get your daily sewing fix on our Facebook Business Page or get behind the scenes scoops on Instagram, and be the 1st to know about new patterns, discount codes and sample sales by signing up for our monthly newsletter.