So…
in our last post I showed you an OutBreaker dressed up in one of my favorite outfits… KALEIDOSCOPE! But this time I dropped back to a new "Old Standby"… and that would be CORK! (And actually, I can't believe I'm calling cork an "old standby"!) But that's because I'm so impressed with the particular brand of cork I've been using and I LOVE working with it.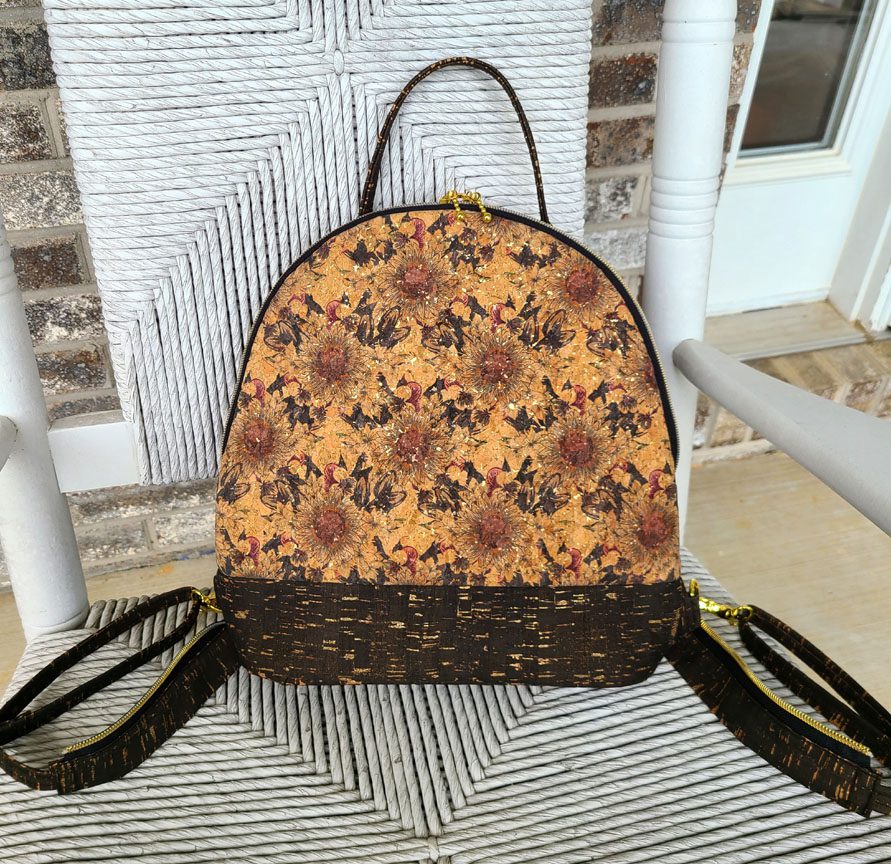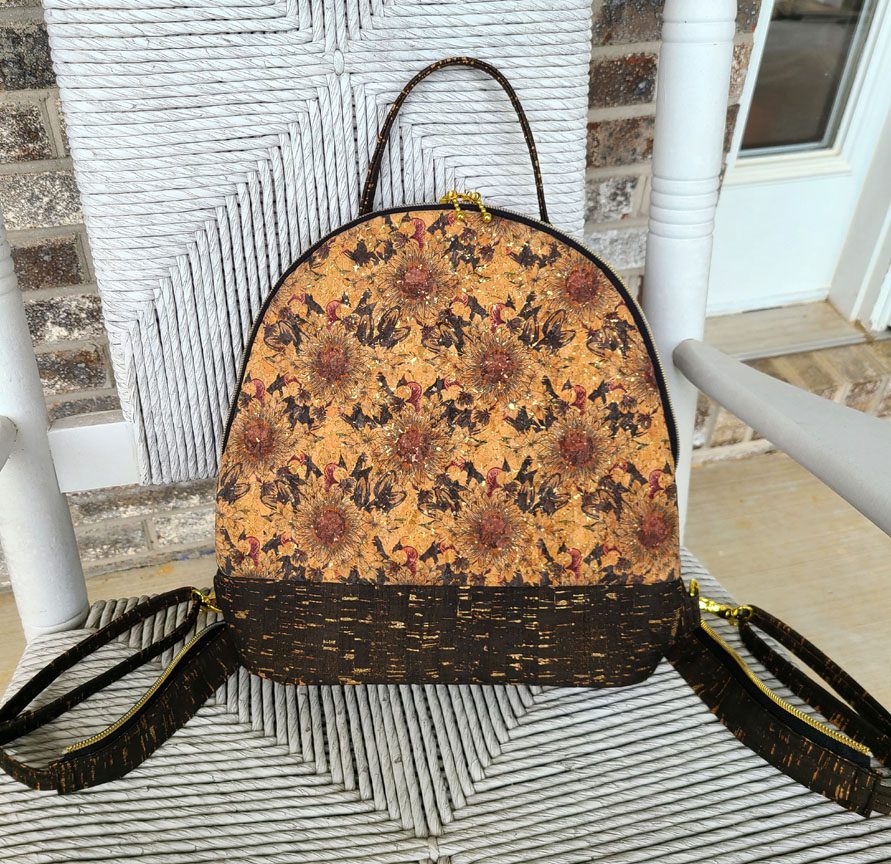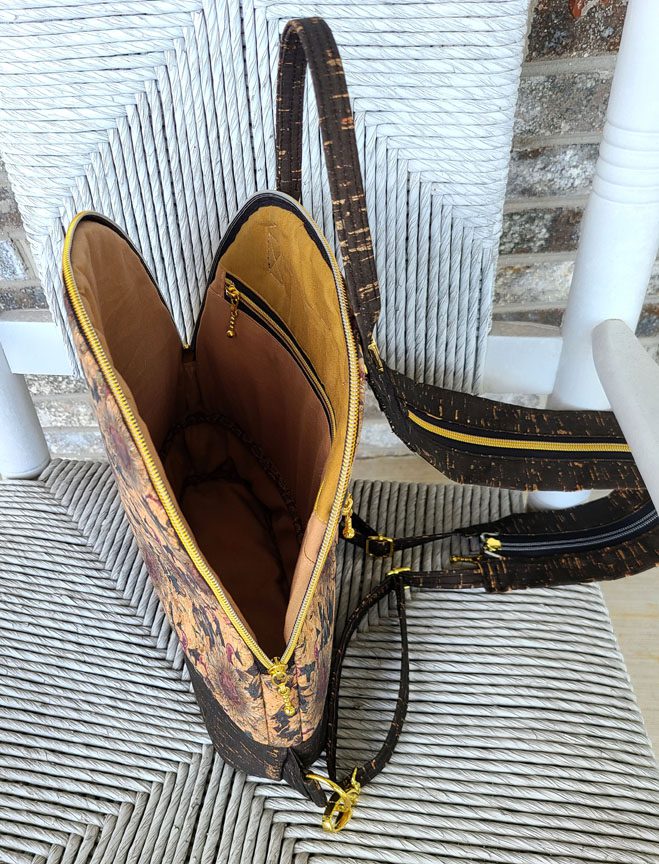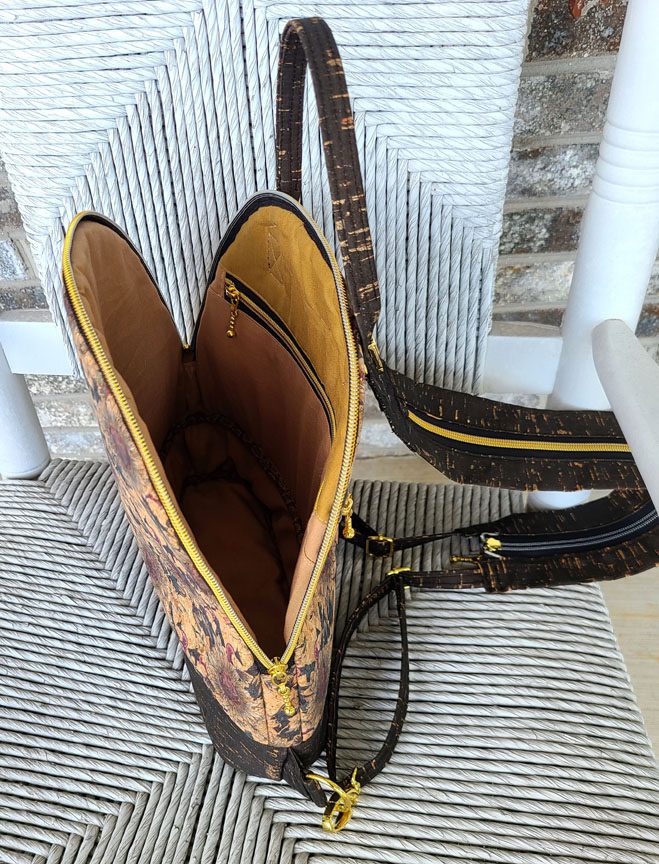 And finally, I know I've mentioned this before, but this particular brand of cork behaves in much the same way as fabric does. It's ultra-thin, very flexible and very pleasurable to work with! I would invite you to check out "Tips for Working with Cork Fabric" if you have any questions.
We do a limited supply of this particular cork (as well as the contrasting black w/gold highlights) for sale on our website. Just click here to check it and our other cork offerings!
Vital Info:
This bag measures 12″ wide X 12″ tall X 3.5″ front to back, so you can reasonably expect to carry quite a bit and we're working REALLY hard to get this pattern out to you in late August (but please don't hold me to that)!
And now…. it's YOUR turn!
And remember, we love reading your comments and answering your questions too, so please feel free to leave either or both in the space provided below.
************************************************************
Check out the best sewing pins with me on Pinterest, join in on discussions or show off your work in our FaceBook Group, or get your daily sewing fix on our Facebook Business Page or get behind the scenes scoops on Instagram, and be the 1st to know about new patterns, discount codes and sample sales by signing up for our monthly newsletter.