So….
in our last post I showed the 2nd bag of this new design that we've made up in cork… this one COMPLETELY in cork (except of course for the lining). And just so you know, it worked out great. I would invite you to check out "Tips for Working with Cork Fabric" if you have any questions but for now let's move along to this new sample which we created using a color-saturated print by Kaffe Fassett.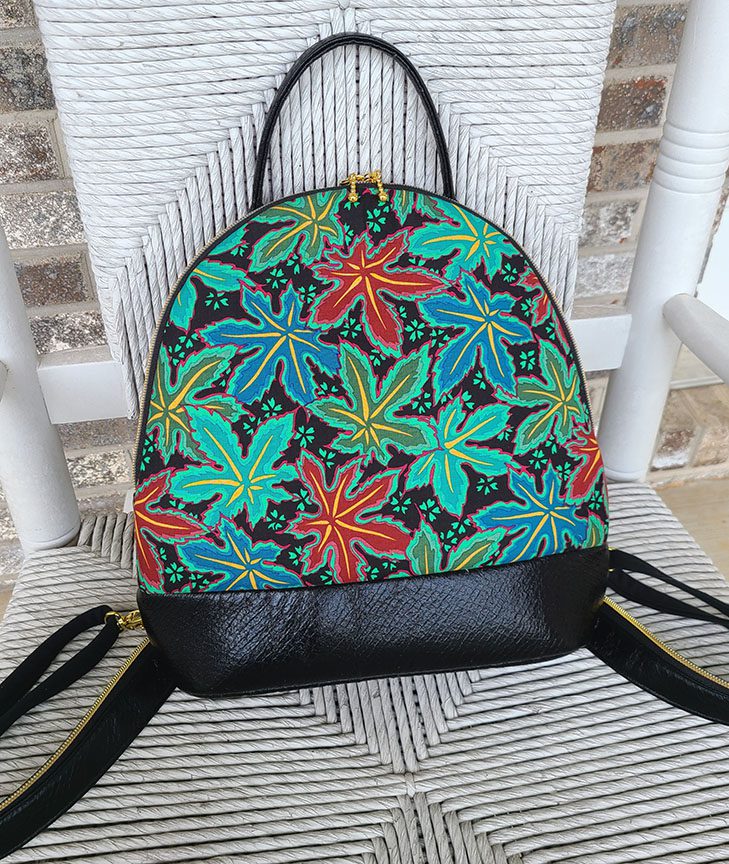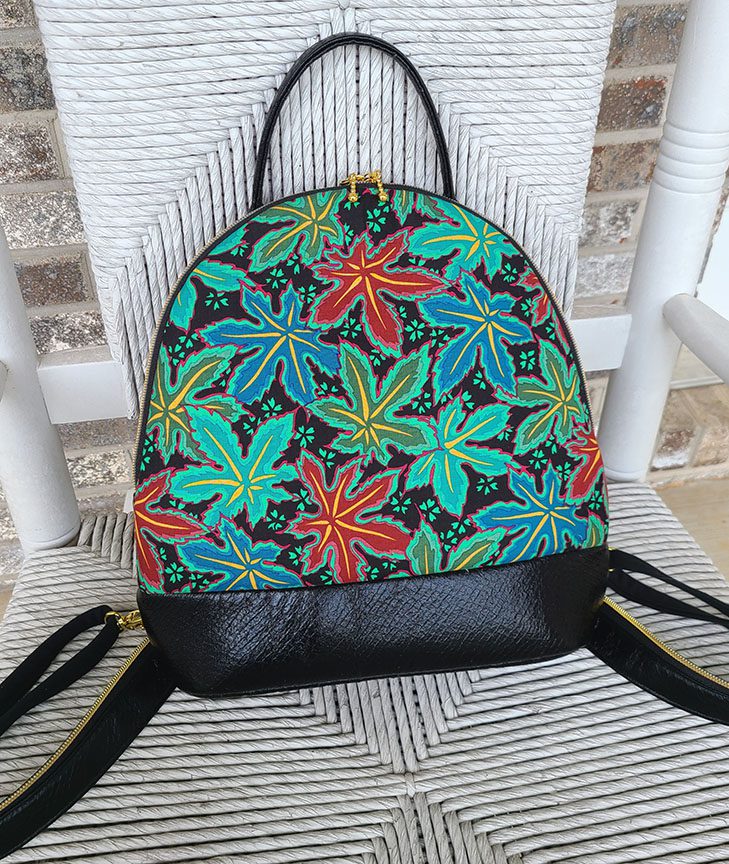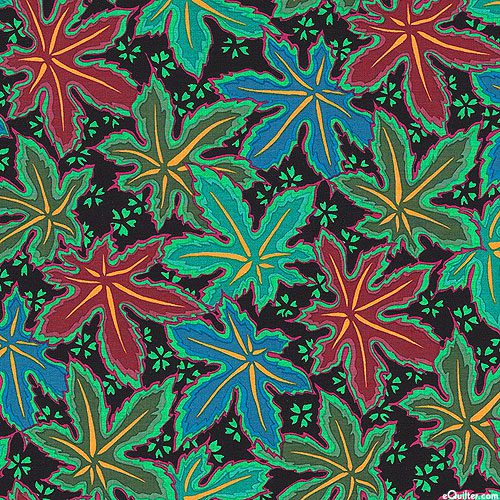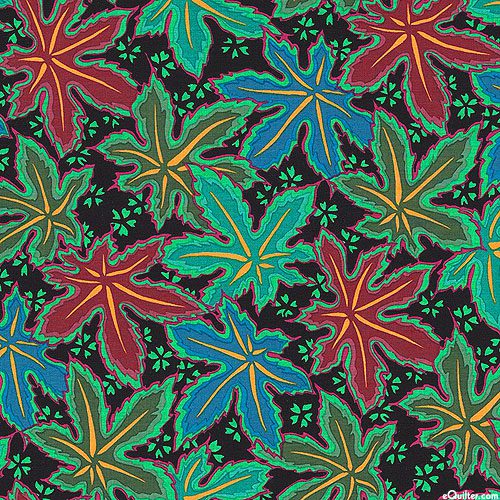 and now, a few words about this incredibly lush fabric. As already mentioned, this fabric is part of the Kaffe Fassett Collective (which is distributed under the Free Spirit umbrella) and it's called "Lacy Leaves".
Do we sell it in on our website? The short answer is no, but primarily because it isn't available thru distributors and must be wholesaled directly from Free Spirit (with a massive initial order), but here's the good news… Kaffe Fassett fabrics are masively popular and therefore available thru MANY stores and innumerable online sources.
And now…. it's YOUR turn!
We're almost to the end here folks! I have one more sample to show you and then it will be time to choose the cover model and get it all printed up for sale! So remember, we love reading your comments and answering your questions too, so please feel free to leave either or both in the space provided below.
---
Check out the best sewing pins with me on Pinterest, join in on discussions or show off your work in our FaceBook Group, or get your daily sewing fix on our Facebook Business Page or get behind the scenes scoops on Instagram, and be the 1st to know about new patterns, discount codes and sample sales by signing up for our monthly newsletter.