So…
in our last post I revealed the 2nd sample of what will soon be our new pattern for Fall, or maybe even for late Summer because without Retail Shows to go to or to even prepare for, we're moving along at quite a good clip on this new design! So let me show you my latest creation!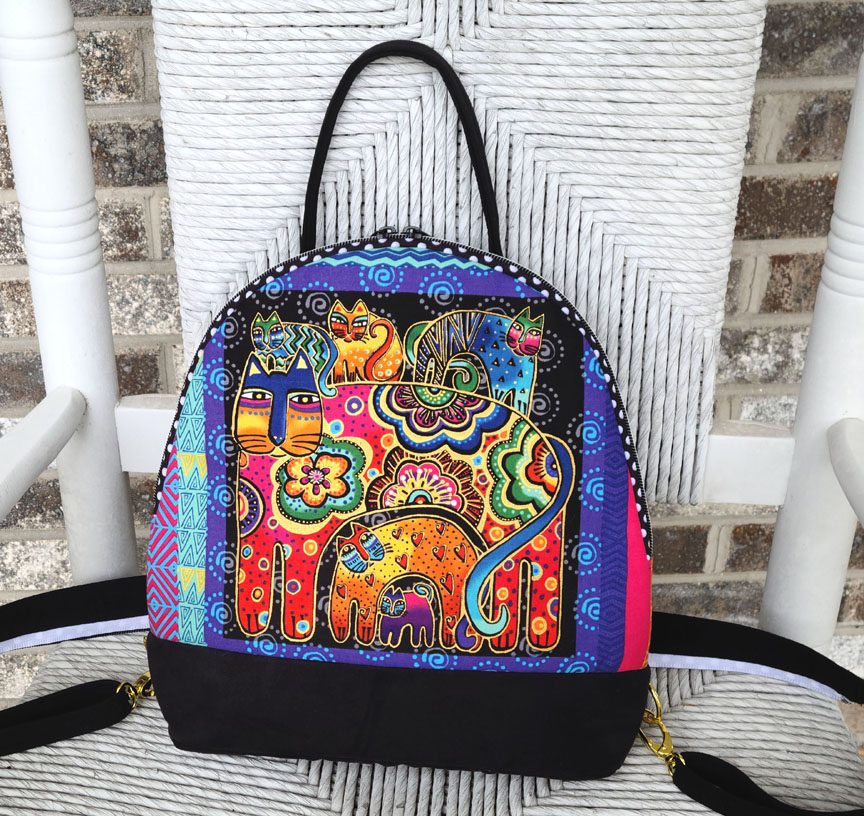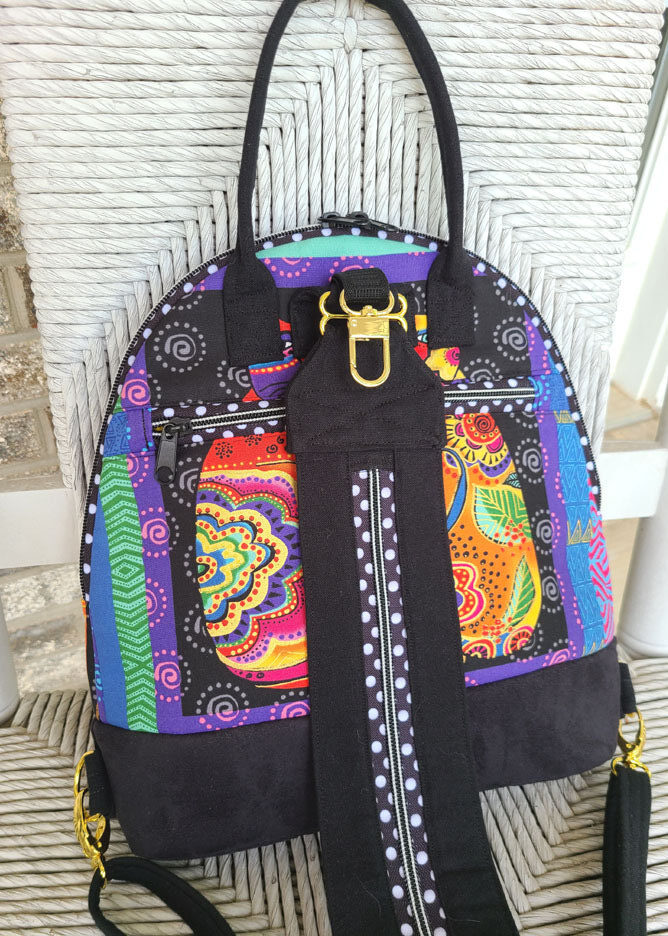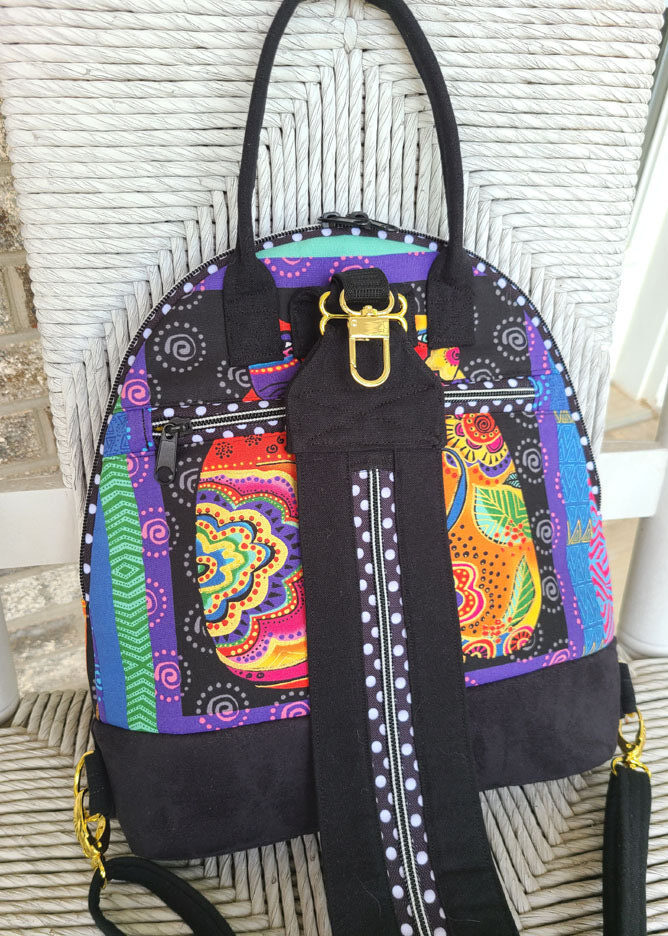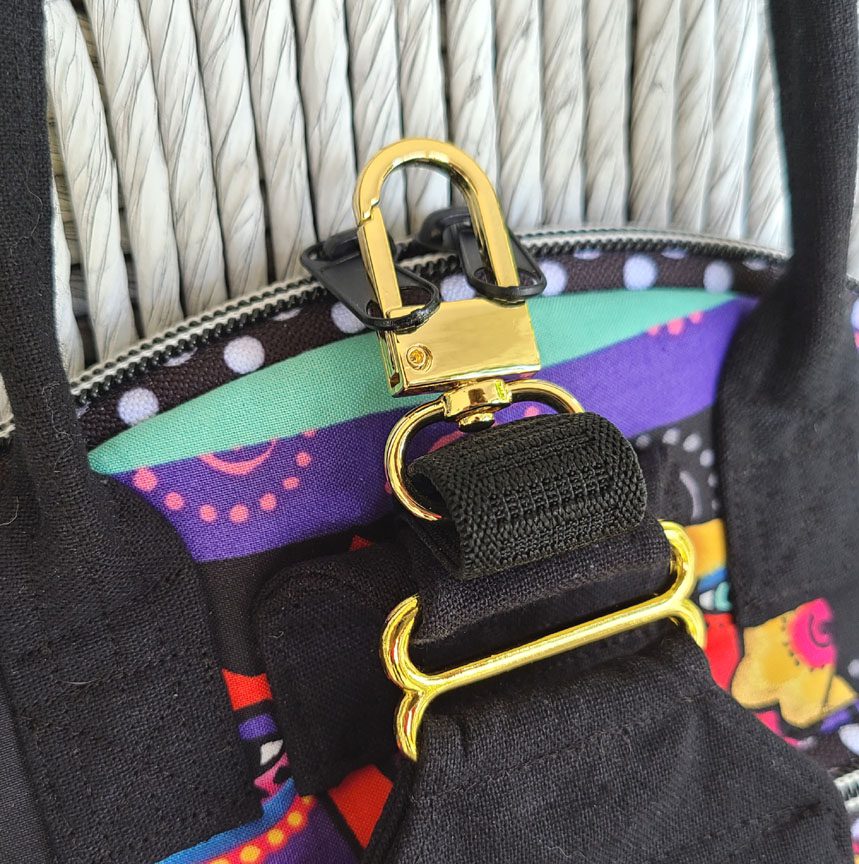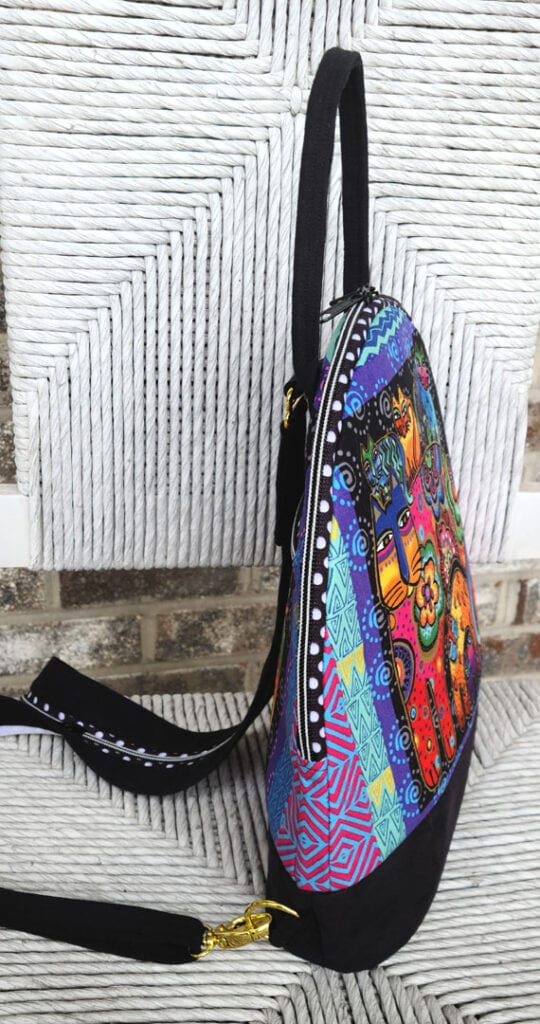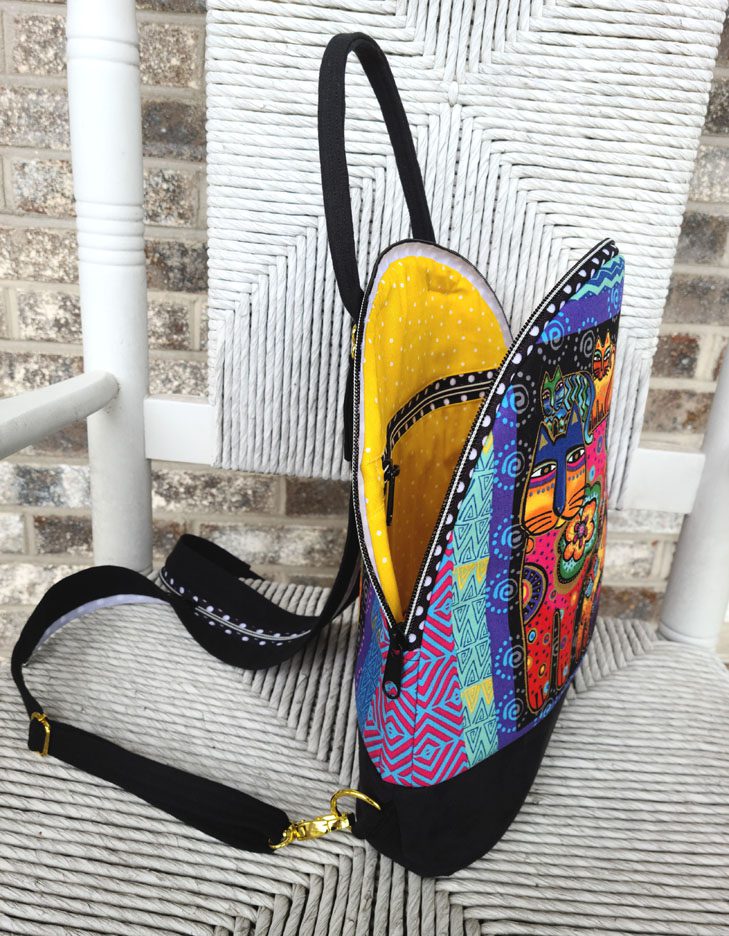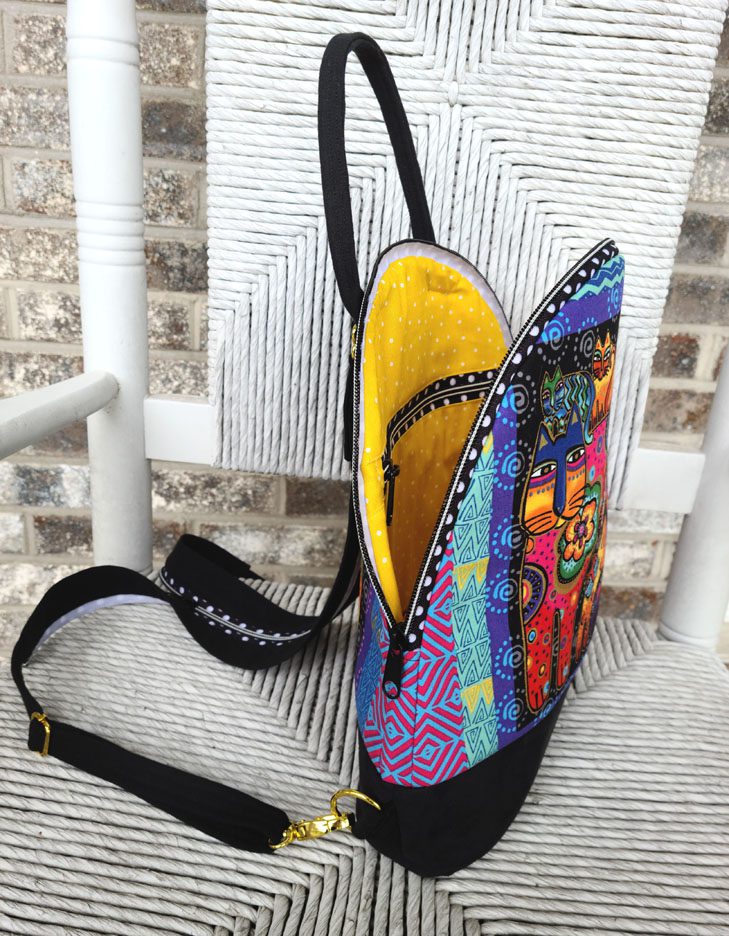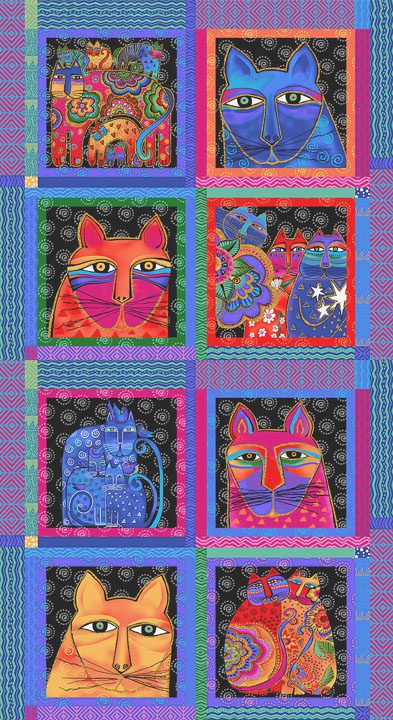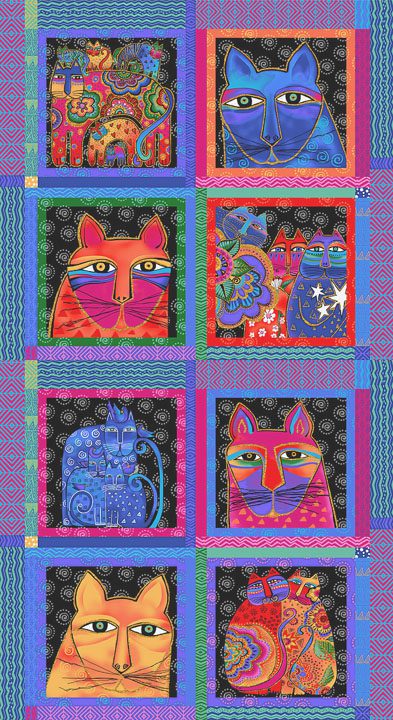 And now for MORE info about this wonderful fabric!
As you can see, there's actually 8 panels to choose from in this fabric called "Feline Frolic" by Laurel Burch and I chose the top left panel for my Bag Front. Obviously any of these panels could have been chosen. Due to the Bag strap and Handle, the panel you choose to use for the Bag Back will for the most be obscured, but the colors are still vibrant and therefore still add to the overall "look".
And here are the finished Bag Dimensions– 12″ wide X 12″ tall X 3.5″ front to back
And now… for some EXCITING news!
Are you ready to hear the name I've picked out for this new pattern? First though… let me explain a bit! 2020, has been a tough year hasn't it? It's been hard having all of our plans squashed and our lives seemingly overturned by this horrible virus!
I started working on this pattern in late March while North Carolina (and maybe you too) were in lockdown. We had just published the Side Slinger pattern and should've been gearing up for the AQS Show in Paducah, KY, one of my favorite places to go, when WHAMMO!!!! The show was cancelled, all the Quilt stores closed up & our distribution lines dried up!
The result? Whenever I think about this time of my life in general & this design in particular I'll always remember how badly I wanted to bust out of here and get my life back and thus… I'm naming this bag…
the "OutBreaker"!
So now…. it's YOUR turn! I'd love to know what you think of this design in general, this sample in particular and the name of this design in specific, so please feel free to leave your comments or questions in the space below.
---
Check out the best sewing pins with me on Pinterest, join in on discussions or show off your work in our FaceBook Group, or get your daily sewing fix on our Facebook Business Page or get behind the scenes scoops on Instagram, and be the 1st to know about new patterns, discount codes and sample sales by signing up for our monthly newsletter.