So…
in our last post I revealed the 1st REAL sample of what will soon be our new pattern for Summer, but I also promised that our next sample would be made in cotton so I could REALLY test out the foundation materials, particularly in the area just below the entry zipper and here is the result of my efforts!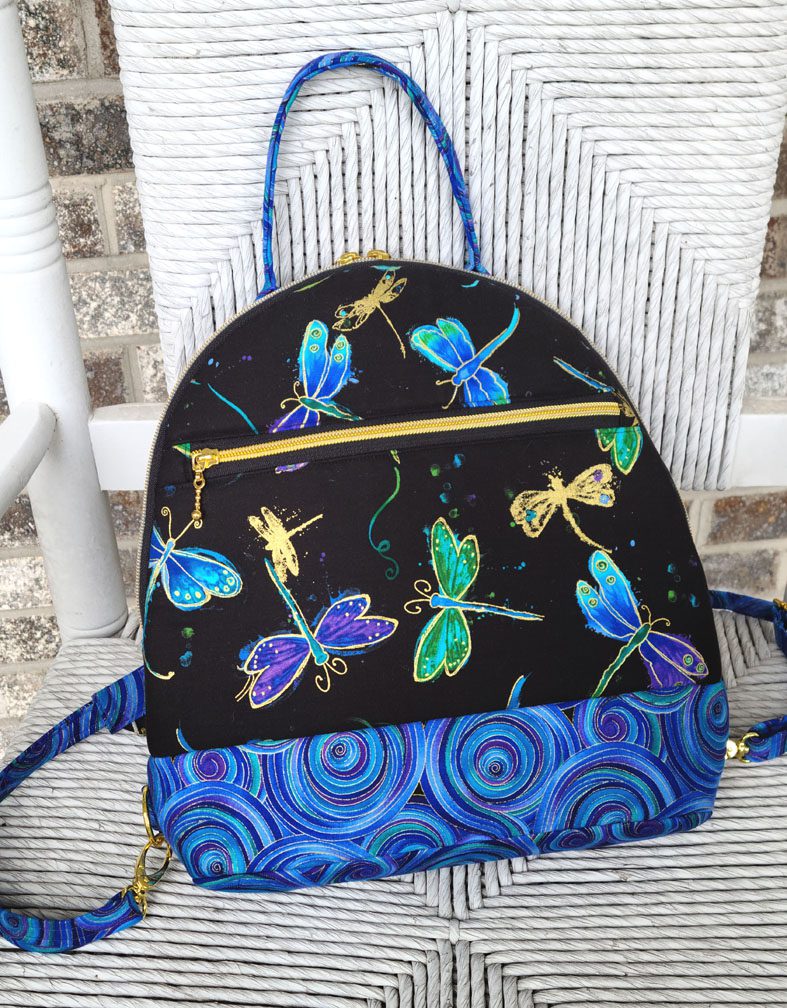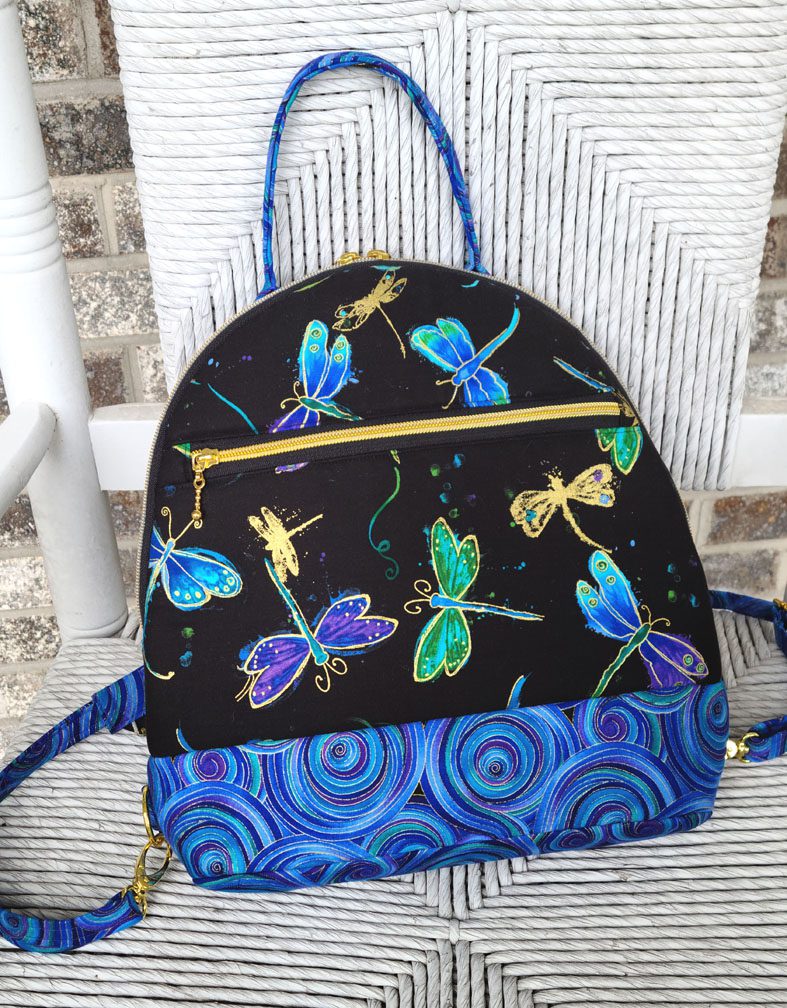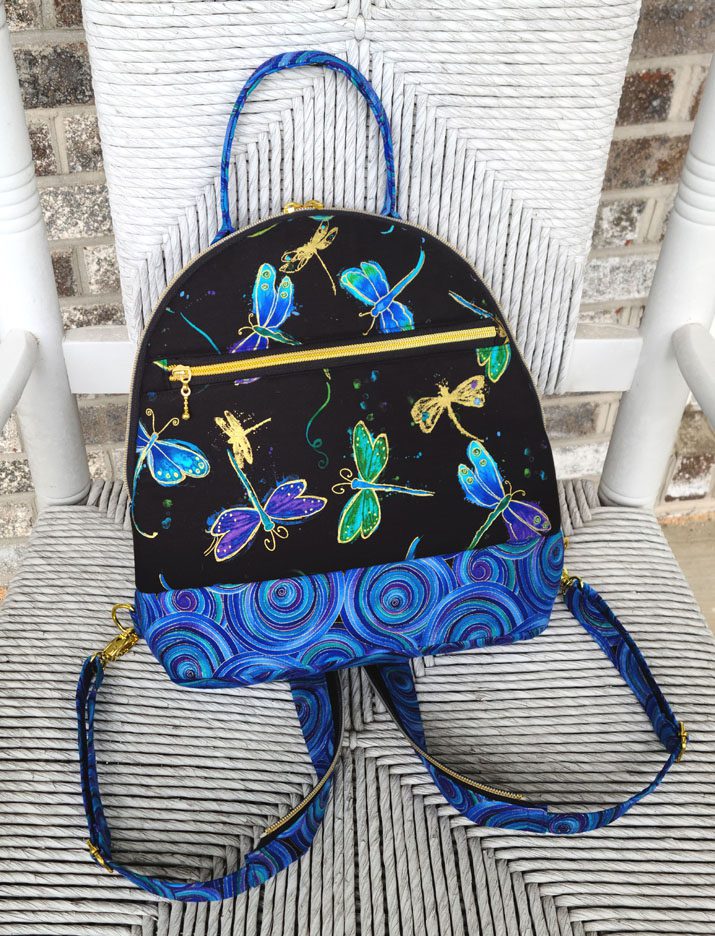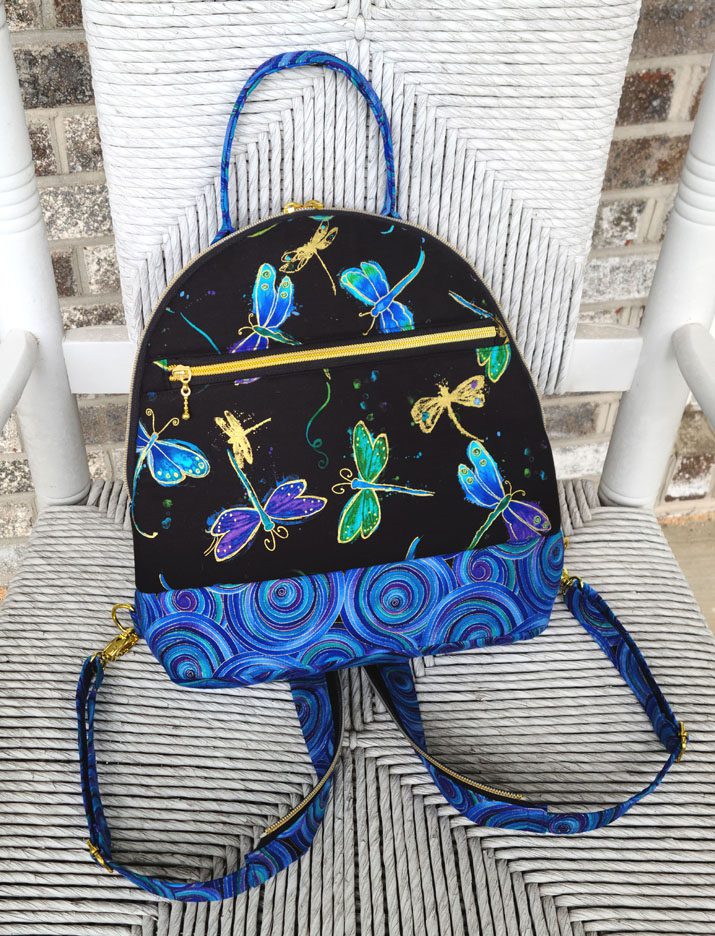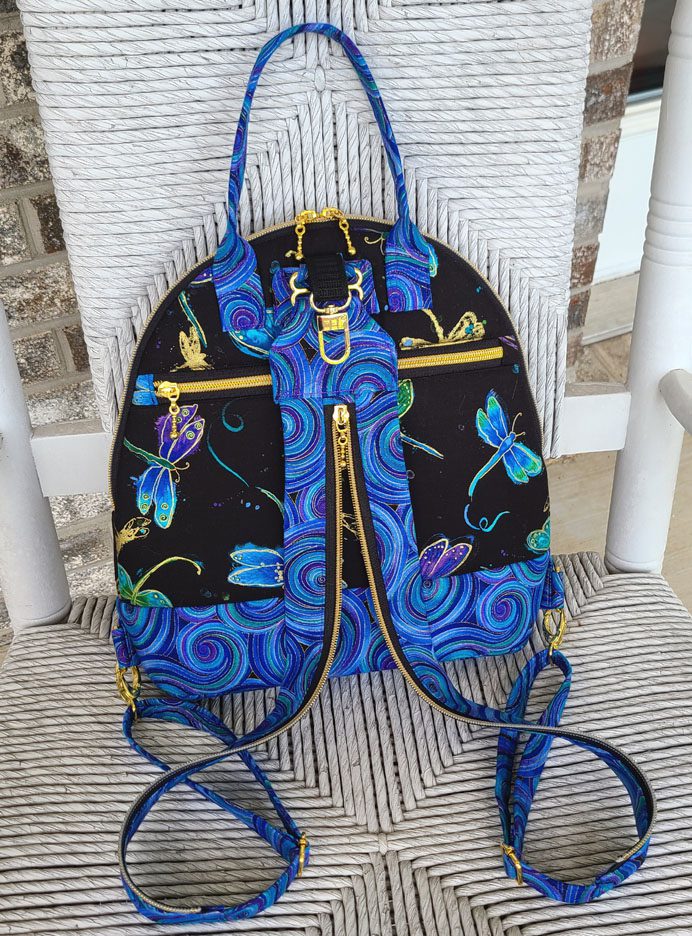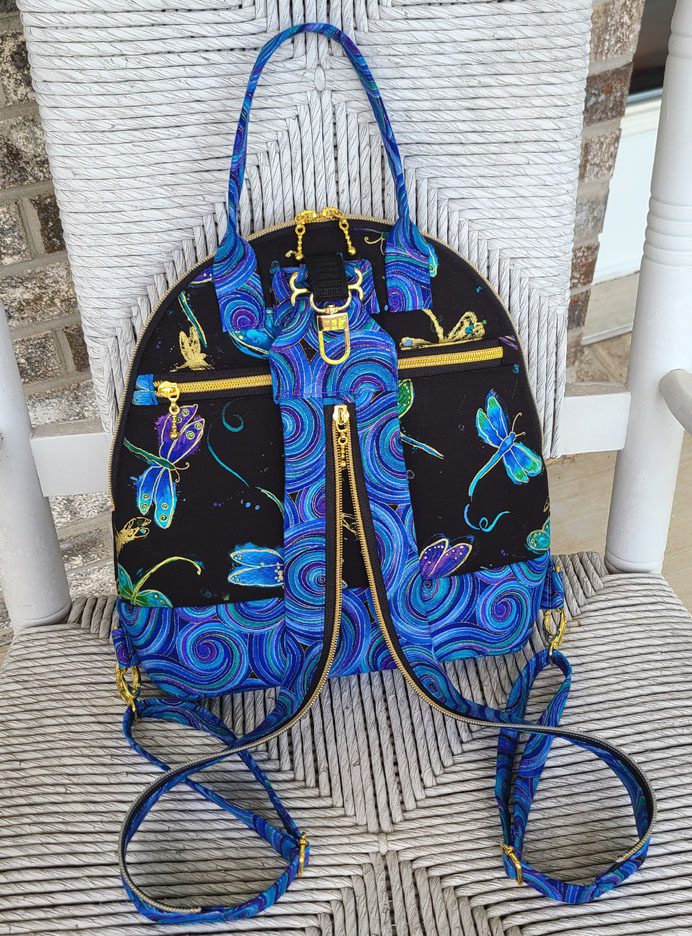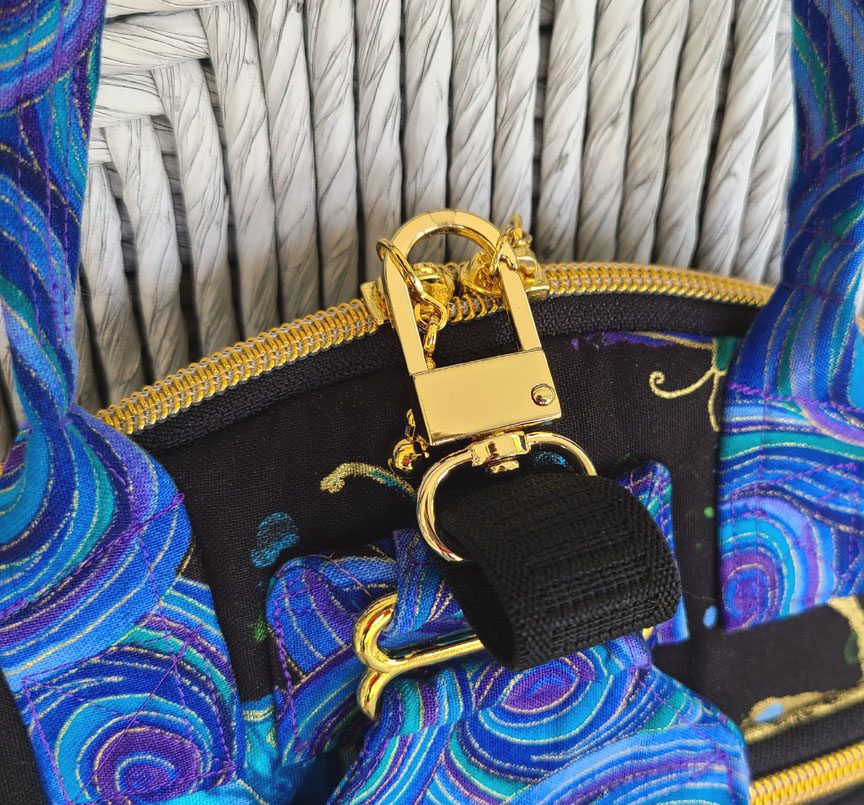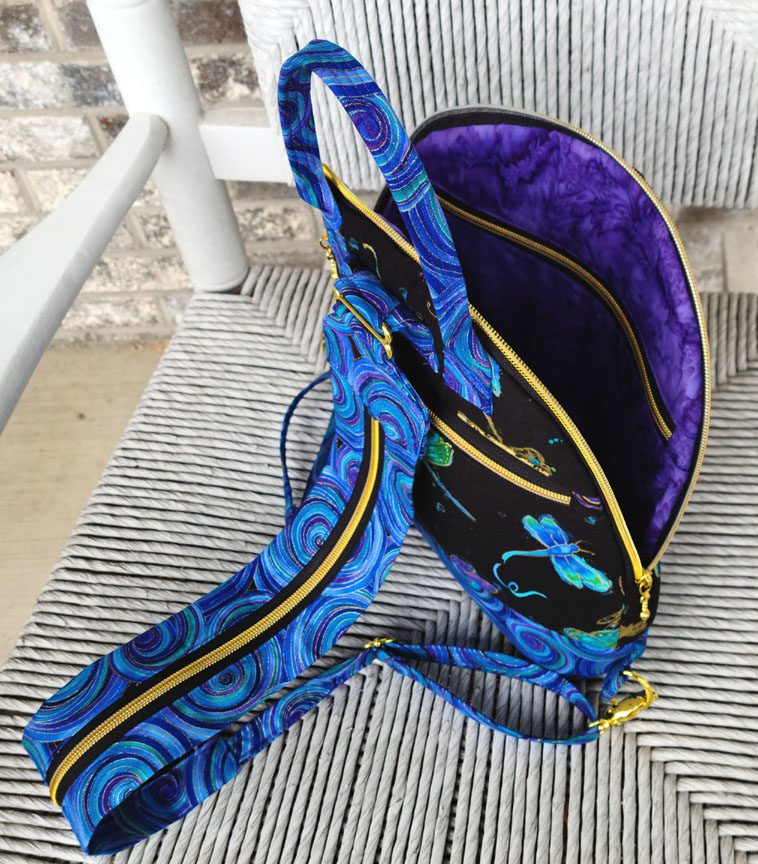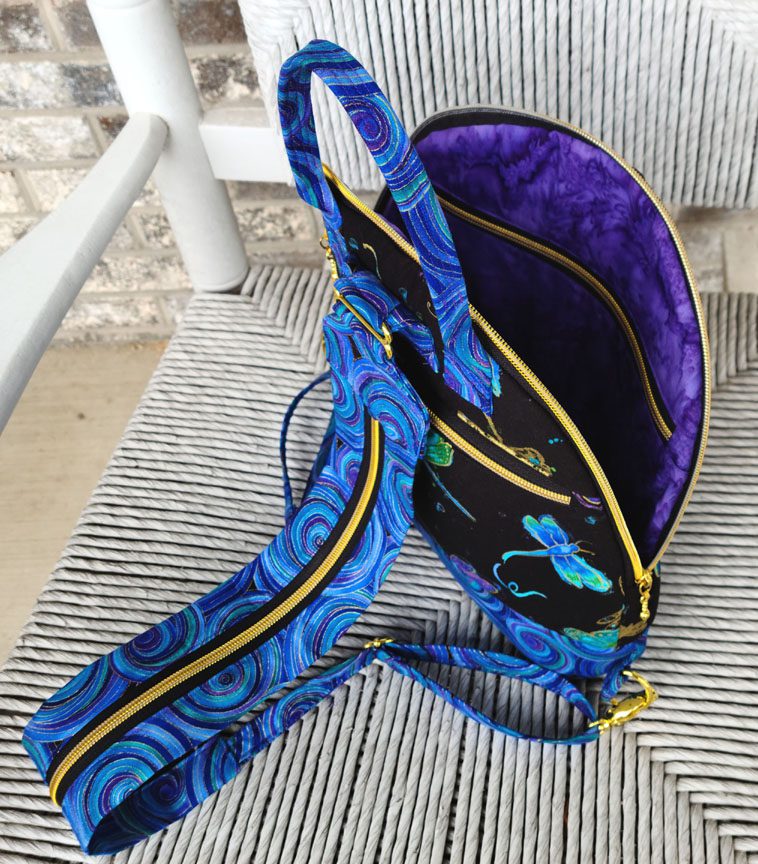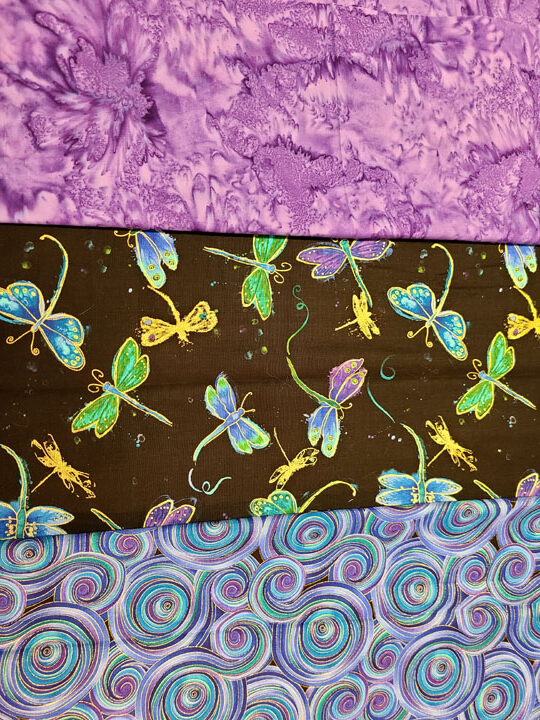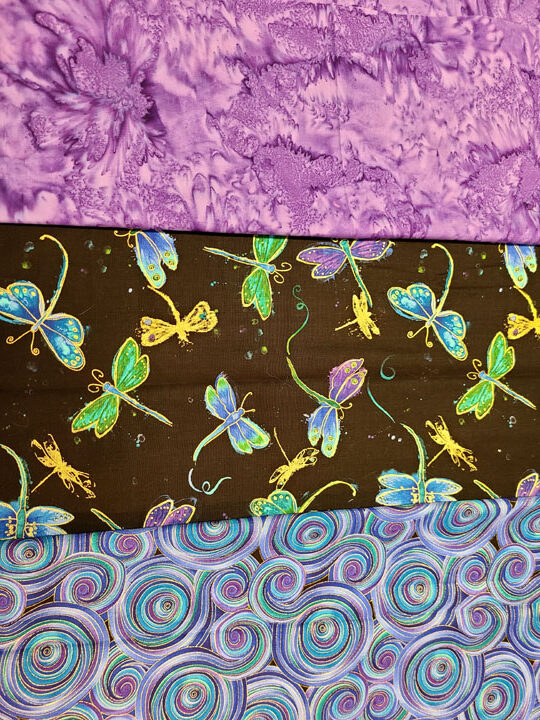 And now let's talk a bit about this fabulous fabric because I know there a few out there who will run right out and get it (even though this is a fairly lousy picture of it)!
It's called "Fly By Night" and it was created by Chong-a-Hwang for Timeless Treasures and it was a pleasure to work with!
Bag Measurements– This bag measures 12″ wide X 12″ tall X 3.5″ front to back. It doesn't have a name (as usual) and I'm wide open for suggestions!
So do stay tuned for our next post in this series because I promise I still have a few tricks up my sleeve! We're really just getting started here and please don't forget I'm still in the market for a name here, so if you have a suggestion, I'm all ears!
And now…. it's YOUR turn!
And remember, we love reading your comments and answering your questions too, so please feel free to leave either or both in the space provided below.
---
Check out the best sewing pins with me on Pinterest, join in on discussions or show off your work in our FaceBook Group, or get your daily sewing fix on our Facebook Business Page or get behind the scenes scoops on Instagram, and be the 1st to know about new patterns, discount codes and sample sales by signing up for our monthly newsletter.