So…
in our last post in this series I showed you the first-ever bag we've ever created with an all-cork exterior! I was thrilled with how it turned out, but today I'm back to working in quilter's cotton with a very special fat quarter I picked up at Quilt Festival in Houston last Fall. I'll tell you more about this fabric at the end of this post, but right now let me show you how wonderful it looks on this Side Slinger sample, our new design for Spring 2020!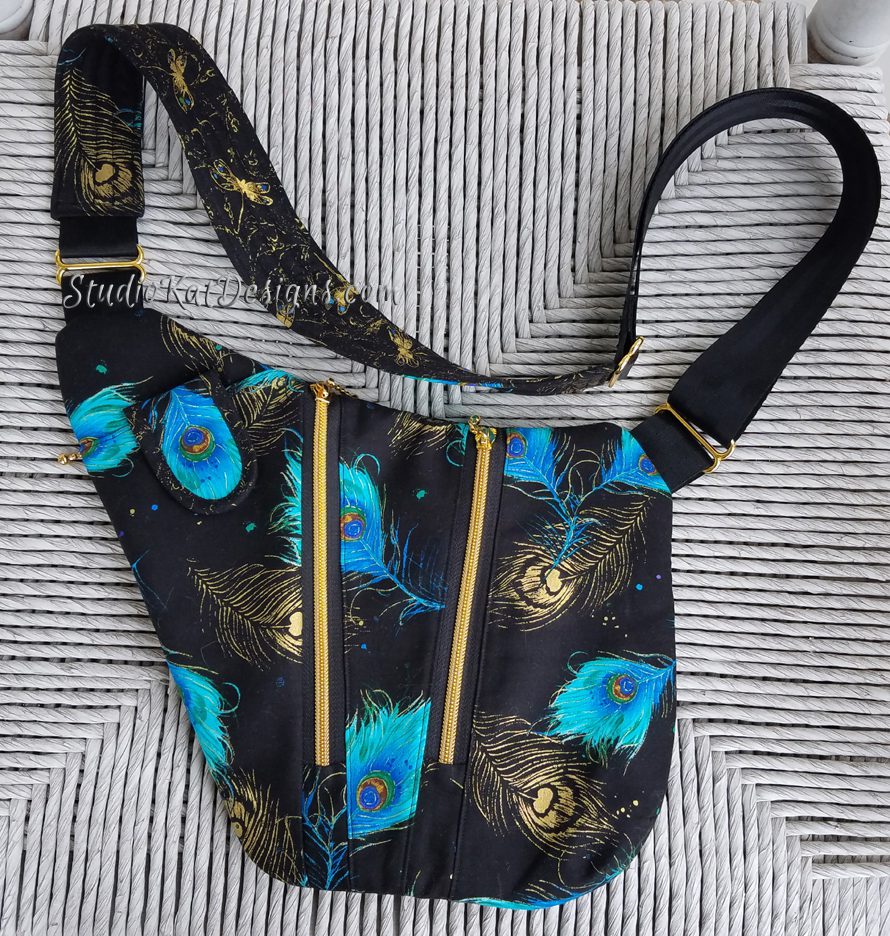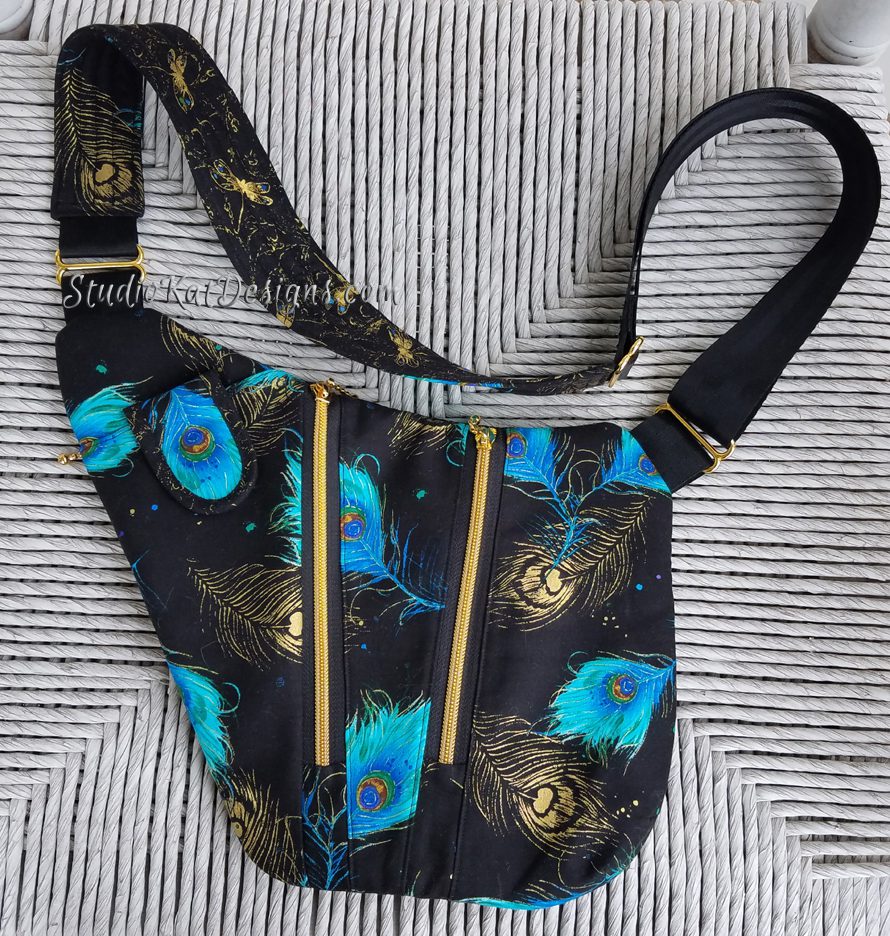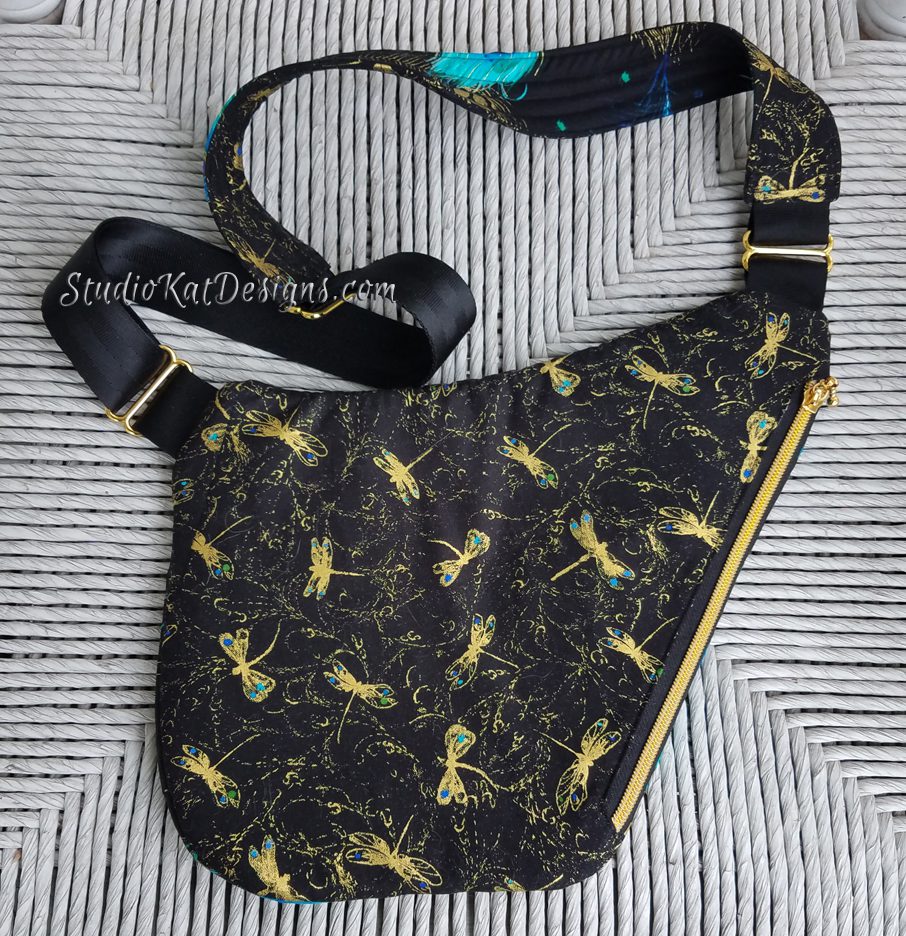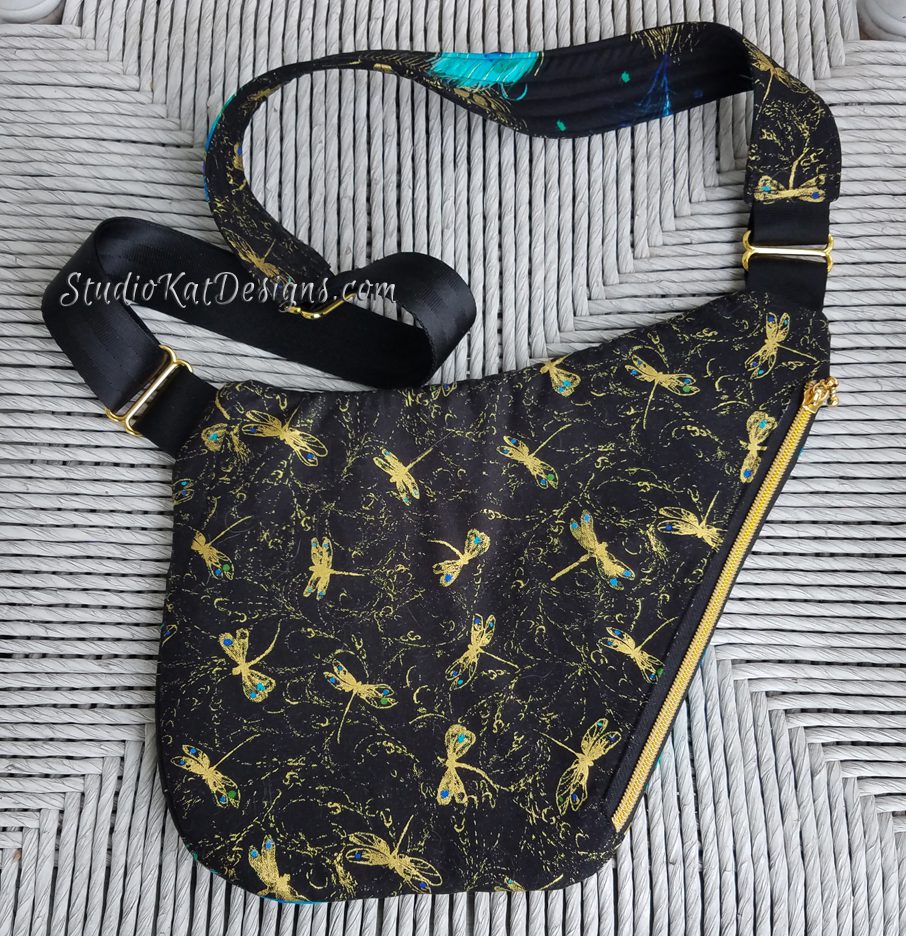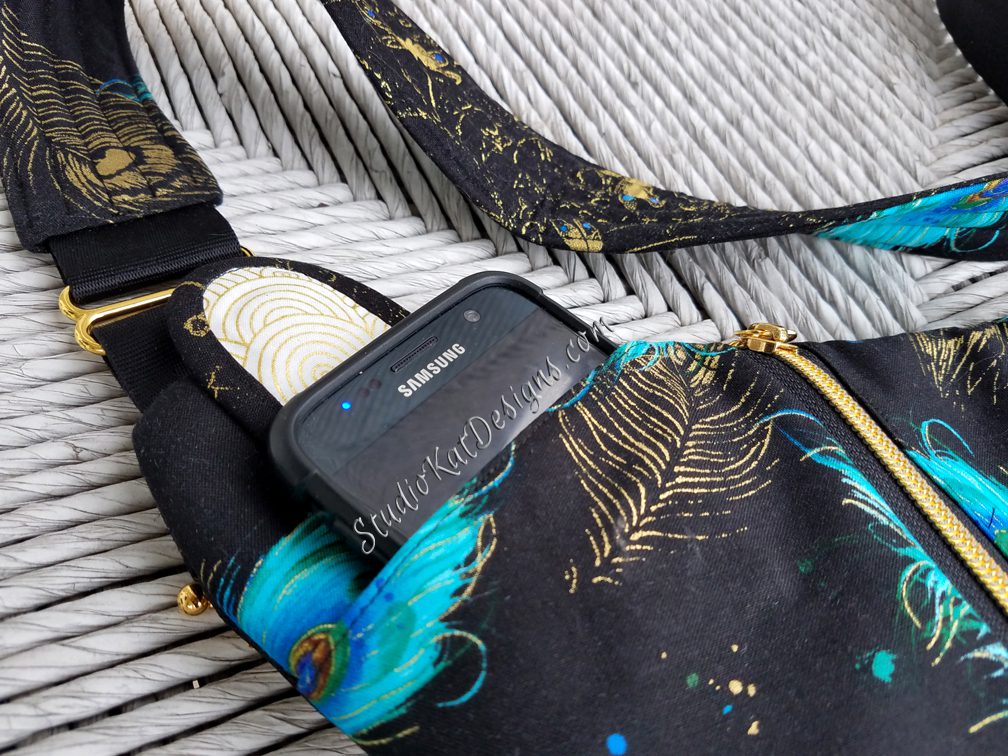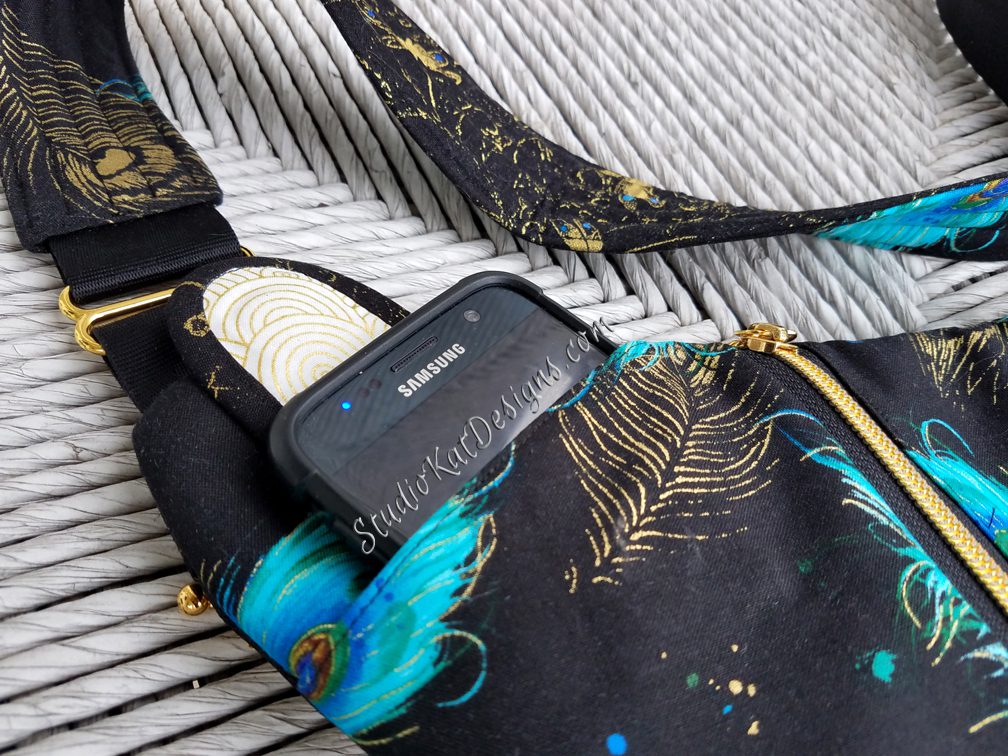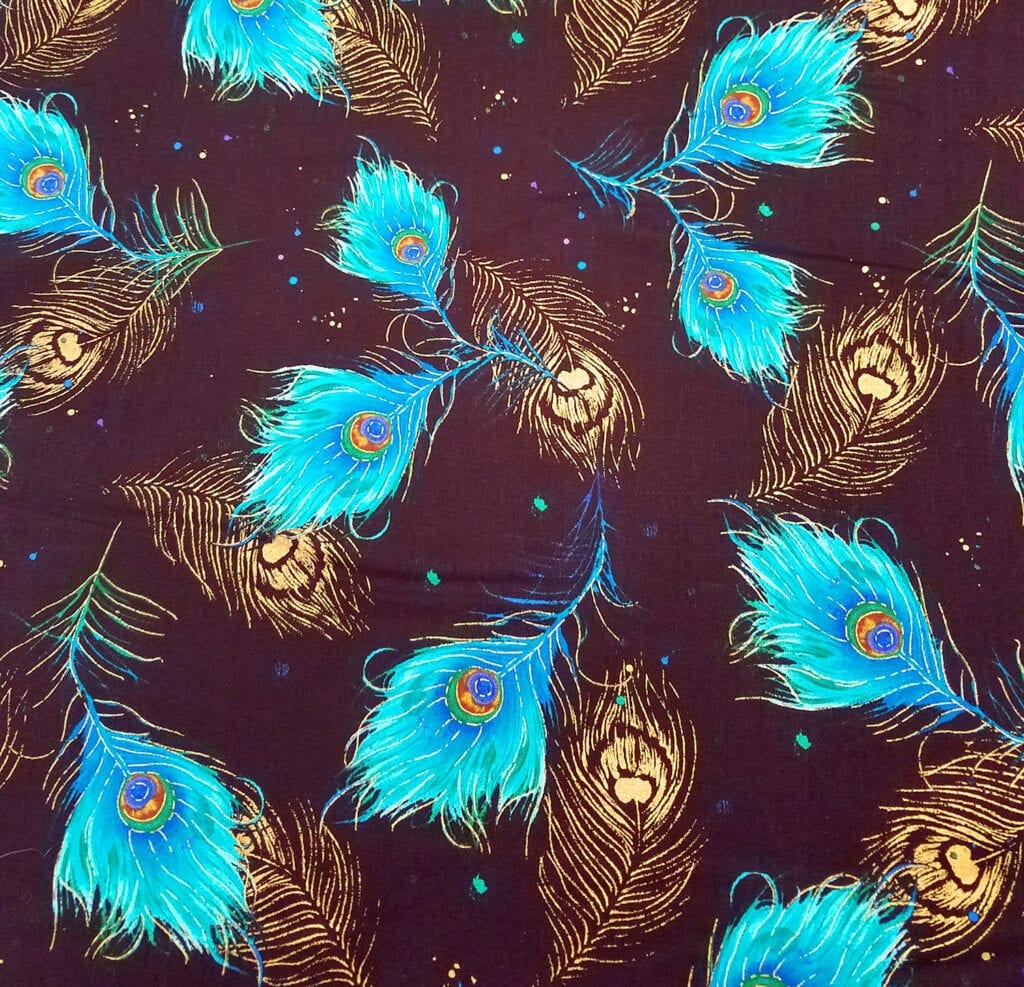 And now for some info about this luscious fabric!
It's called "Peacock Feathers w/Gold Metallic" and it's by Timeless Treasures. And as it so happens, we are selling it in our online store. Just click here to find out more!
And now…. it's YOUR turn!
I'd LOVE to know of course what you think of this sample, but I'd also be interested in whether you would've noticed that I "re-used" the dragonfly fabric (on the Bag Back had I not pointed it out in the post??!?
And remember, we love reading your comments and answering your questions too, so please feel free to leave either or both in the space provided below.
---
Check out the best sewing pins with me on Pinterest, join our Facebook discussions, get your daily sewing fix on our Facebook Business Page or get behind the scenes scoops on Instagram, and be the 1st to know about new patterns, discount codes and sample sales by signing up for our monthly newsletter.