So…
in our last post I told you that I was strongly considering the possibility of trying my hand at using faux leather for one of my bags for the first time EVER and guess what?
That's exactly what I DID!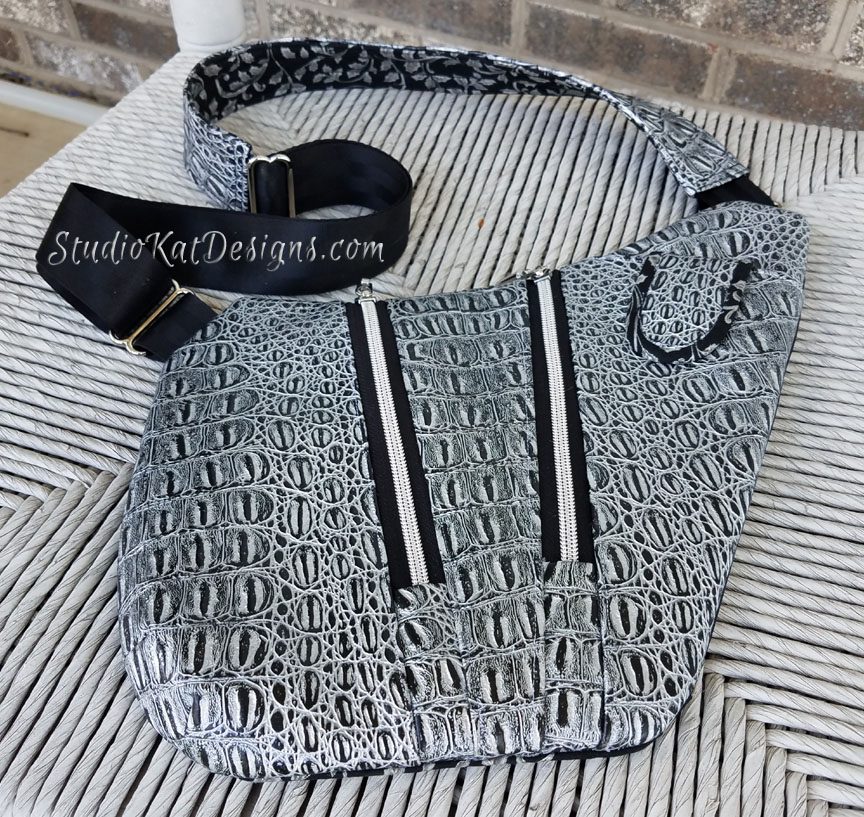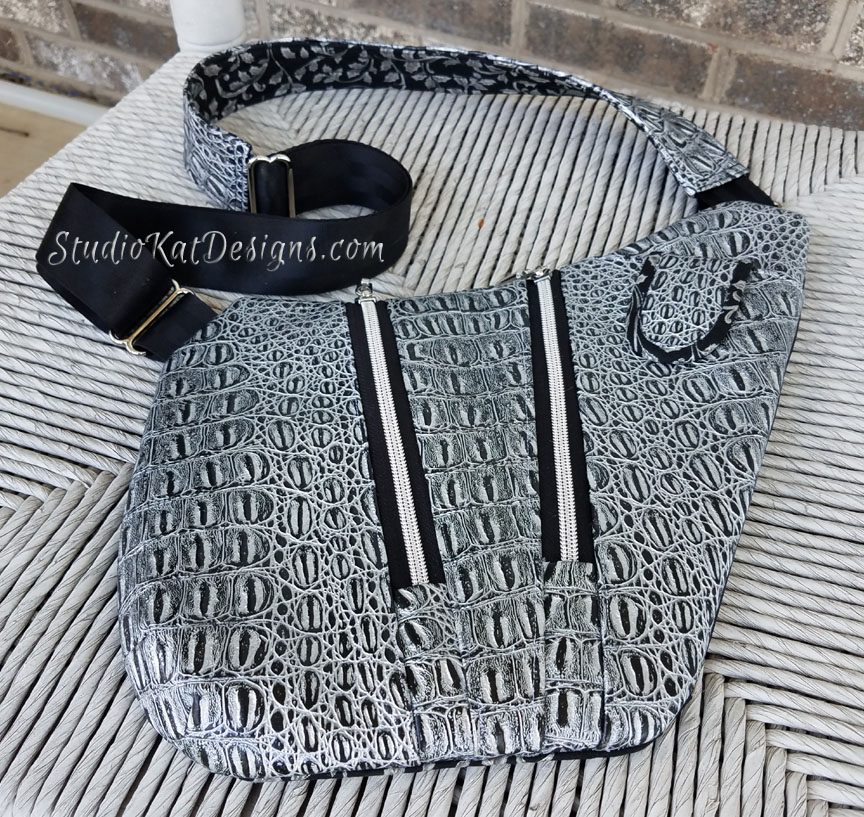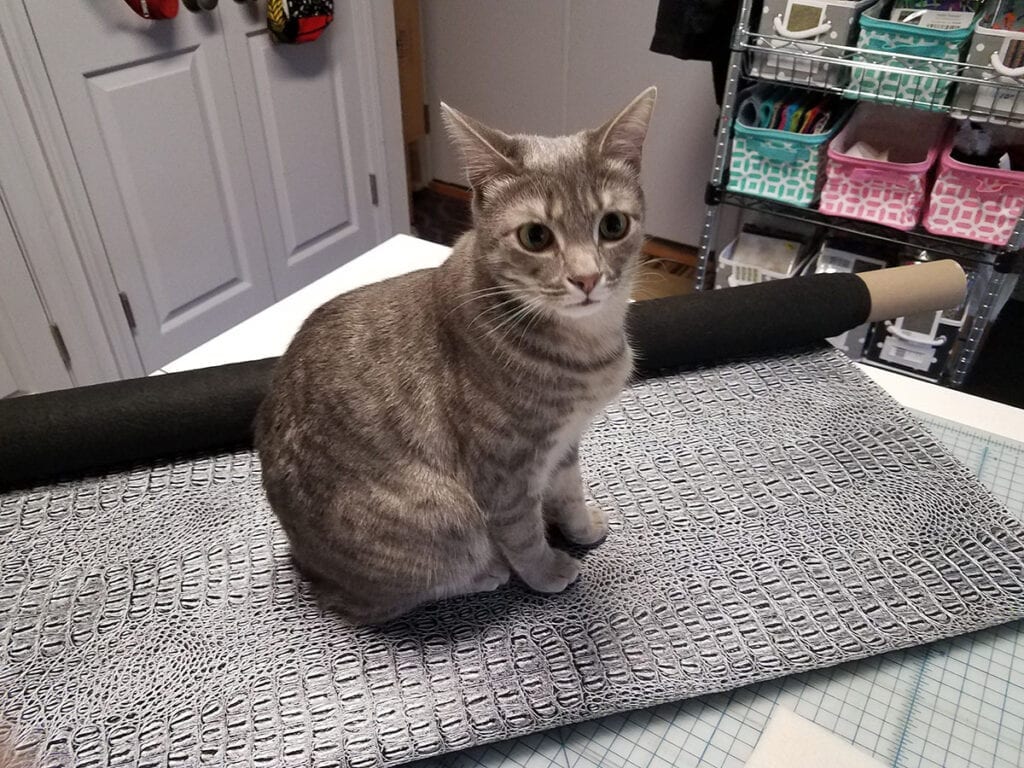 But seriously, even though I was a little nervous the whole time I was sewing this bag together, (and judging by the picture at left, I wasn't the only one), I knew right off the bat that this bag was gonna be AWESOME! I loved the print and the way it plays off our black w/silver zippers is perfection. All in all, I find the final look quite compelling!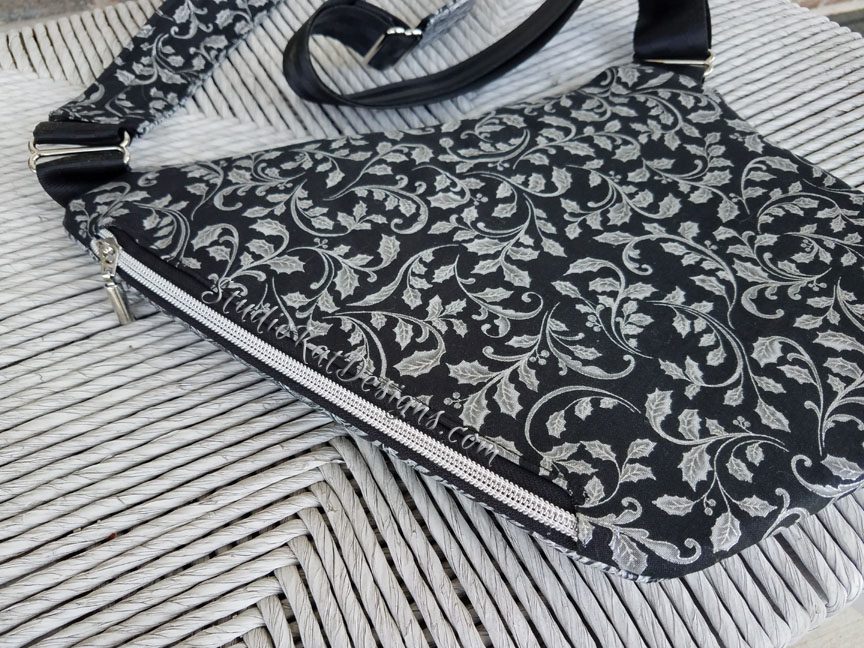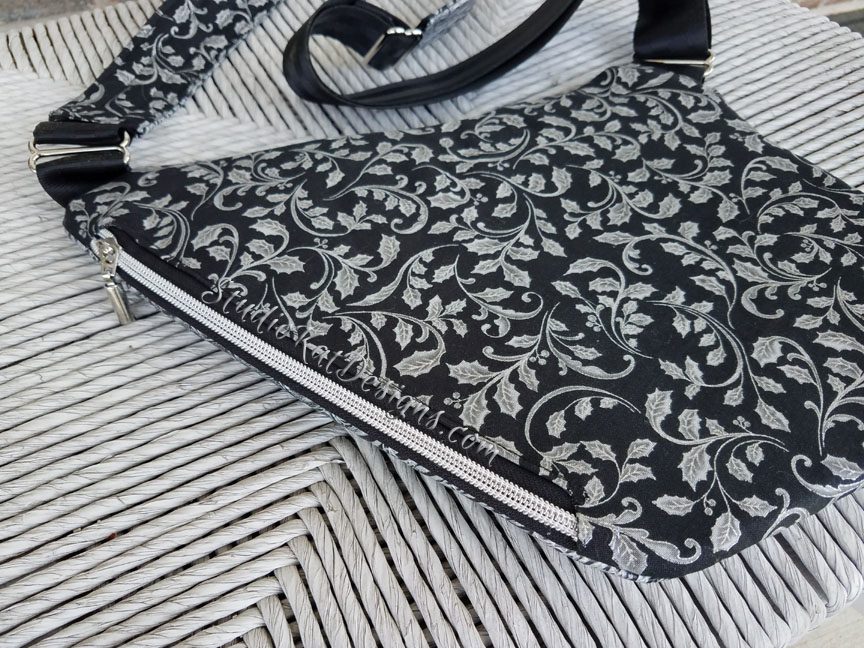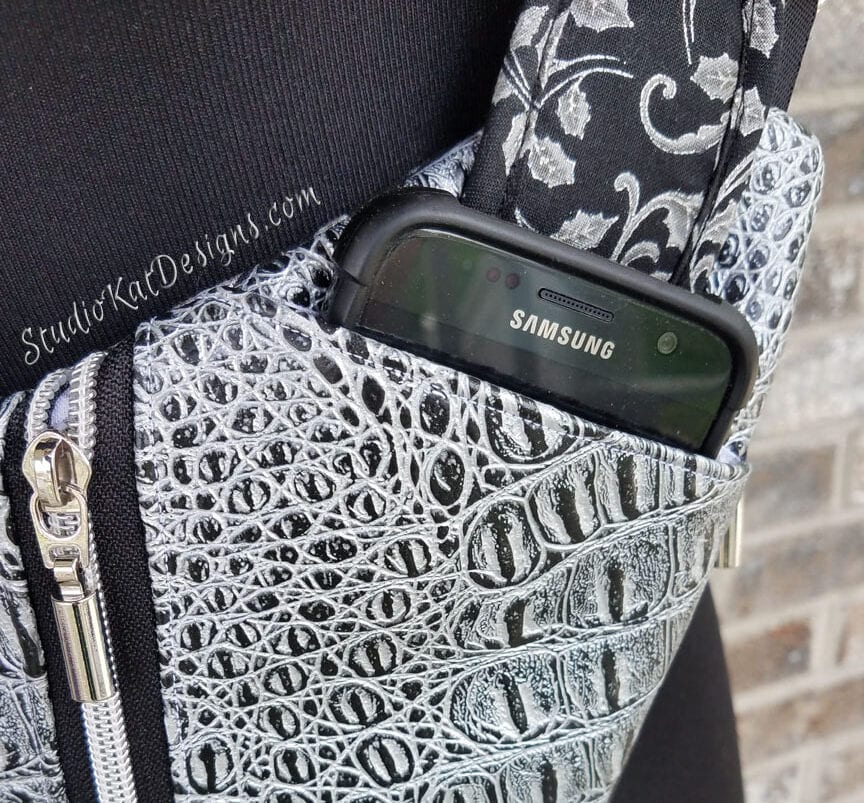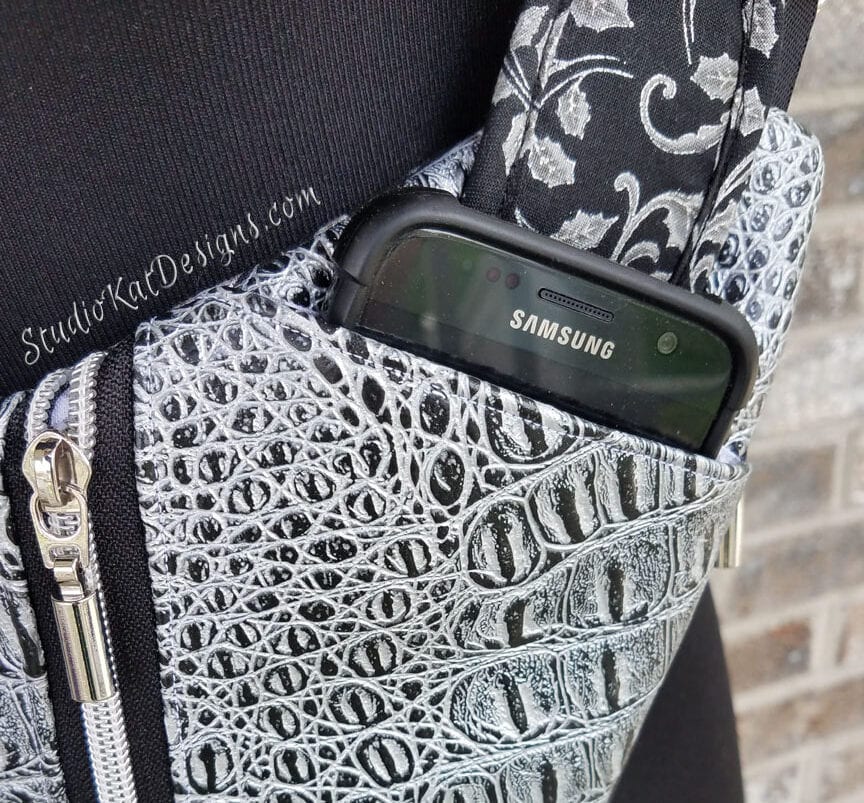 And here's one thing I didn't expect, and I'm guessing it could have something to do with the fact that this faux leather is of such a light color, but this sample actually LOOKS a good deal smaller than the any of the other samples I;ve made, but when I hold it up against the other samples, it's exactly the same size.
I guess its just an optical illusion?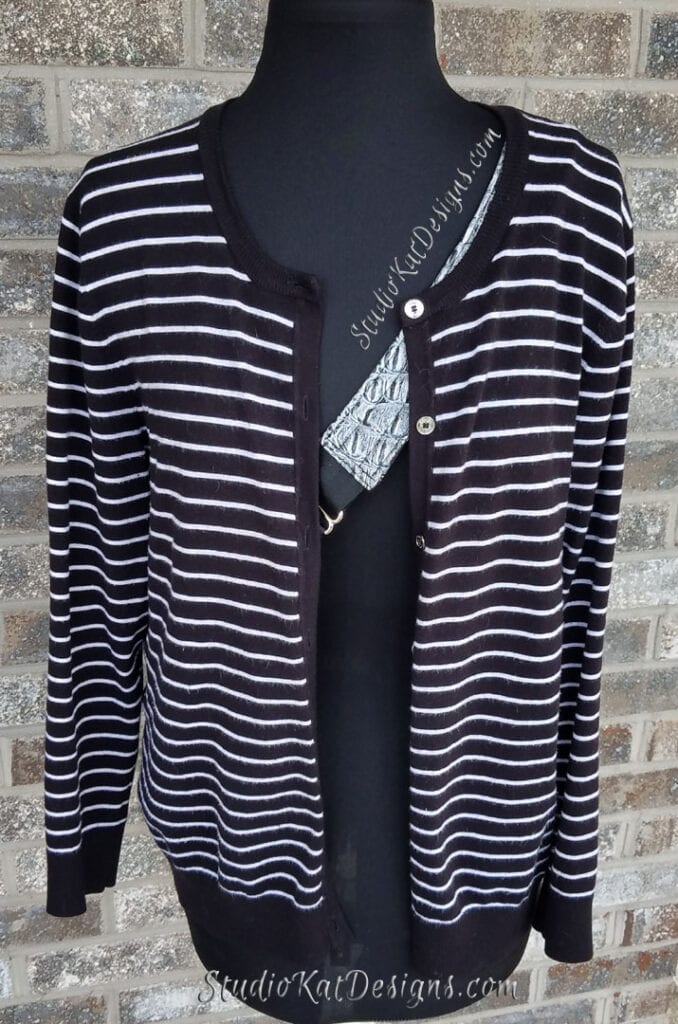 And this time I decided to put a little sweater over the bag on my mannequin instead of a jacket. A sweater, particularly this sweater, is much more clingy that a jacket would be and yet even so… this bag is basically undetectable underneath it!
So… as much as I'd like to talk about working with faux leather and the Side Slinger pattern right now, I'd rather reserve my comments for a bit as I have one other piece of faux leather planned for this design and since it's completely different than this piece, I'd like to save my comments for after I've worked with both of them… so stay tuned for that post? (coming soon, I promise)
And now…. it's YOUR turn!
So have you ever worked with faux leather? And if so, do you have any other tips or tricks to add? And remember, we love reading your comments and answering your questions too, so please feel free to leave either or both in the space provided below.
---
Check out the best sewing pins with me on Pinterest, join our Facebook discussions, get your daily sewing fix on our Facebook Business Page or get behind the scenes scoops on Instagram, and be the 1st to know about new patterns, discount codes and sample sales by signing up for our monthly newsletter.