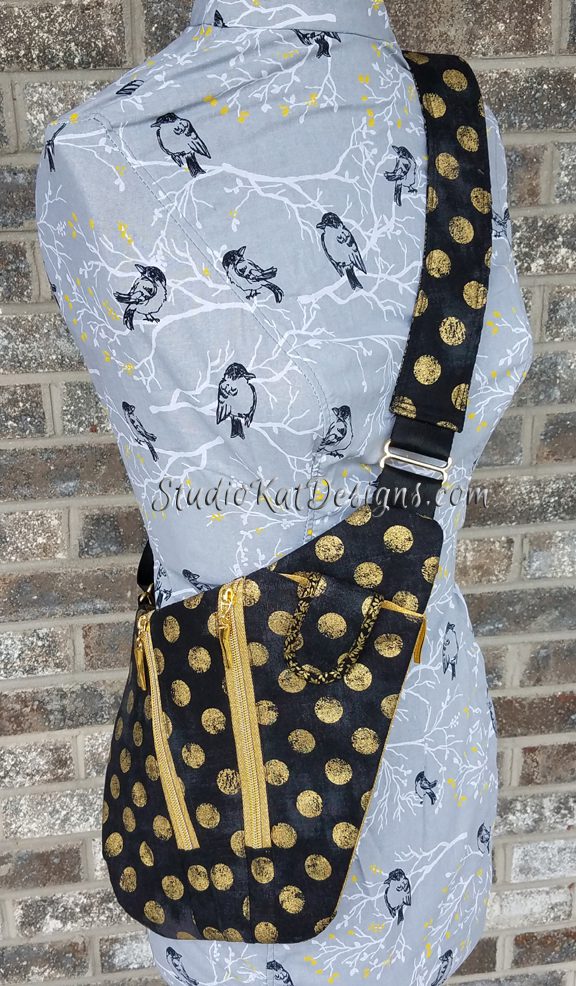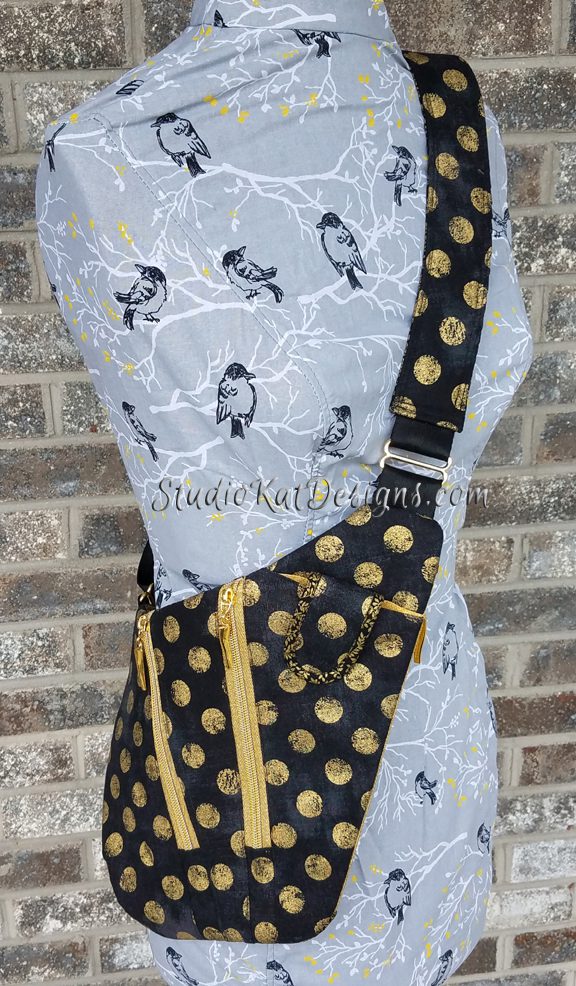 So…
Now that I'm pretty sure I know what I have to do to work the kinks out of this new design, I'm ready to start making a few samples that are "show worthy" and along the way I'll hopefully create one that's beautiful and interesting enough to qualify for "Cover Model" status!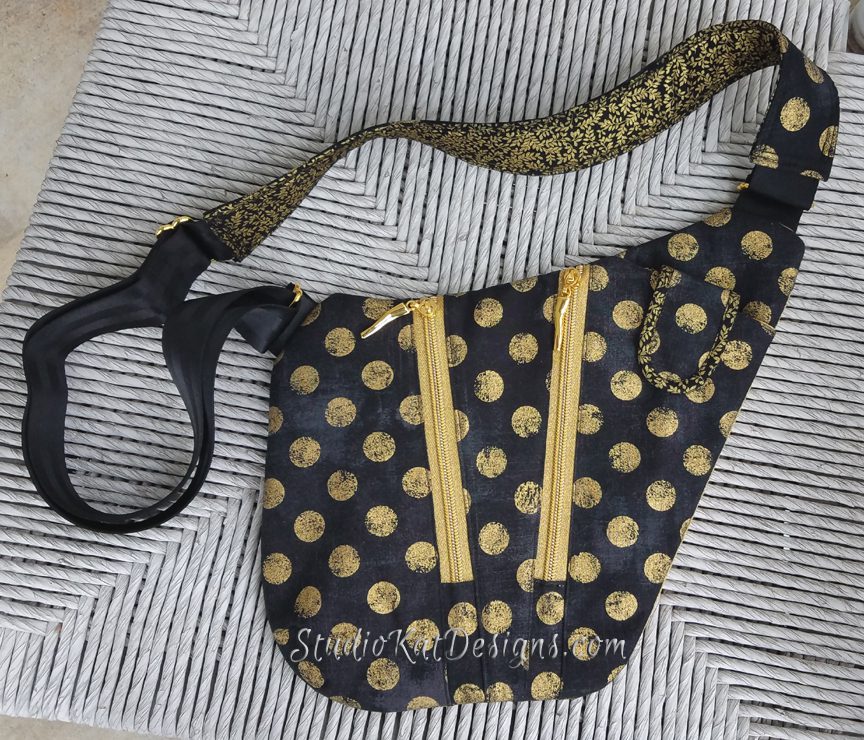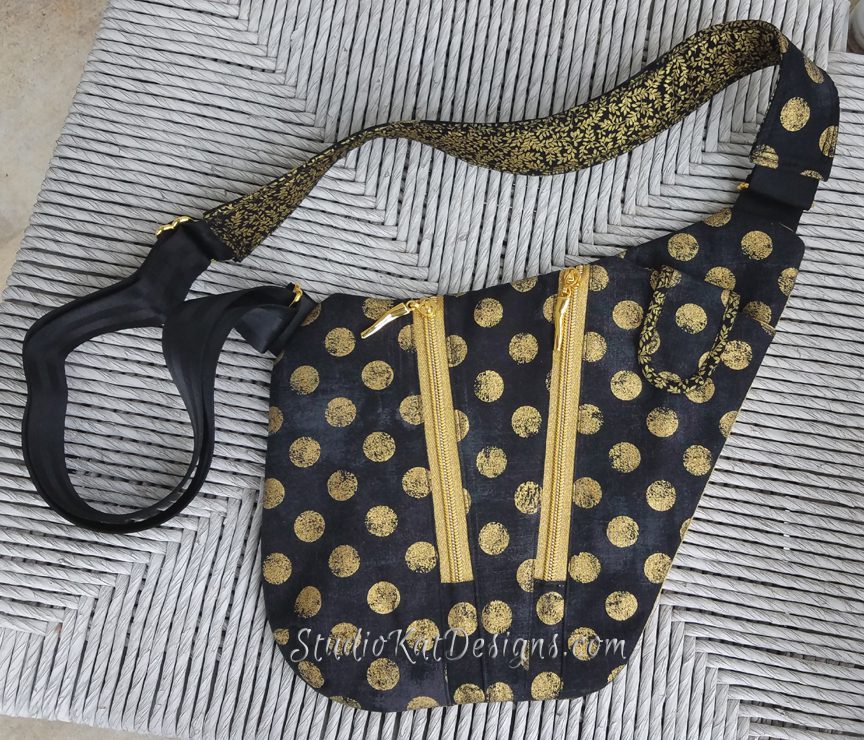 You might recall from our last post that our Gorilla sample had two major design flaws, the first of which was that the "full-height" zippers made it easy for items to fall out. As a matter of fact this actually happened to me on the very first day I wore this bag! When I reached inside the center pocket for a pen, my brand new lipstick fell out, never to be found again.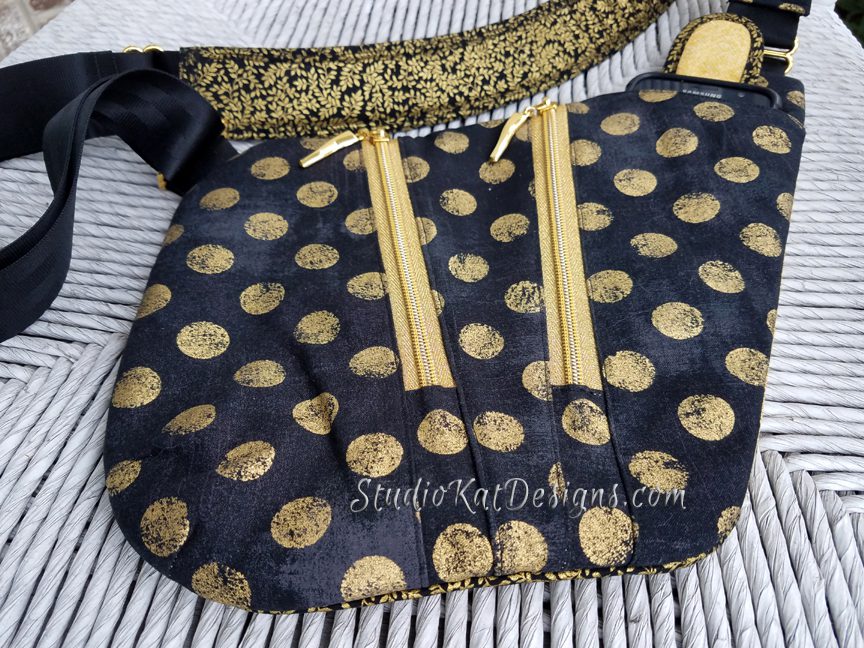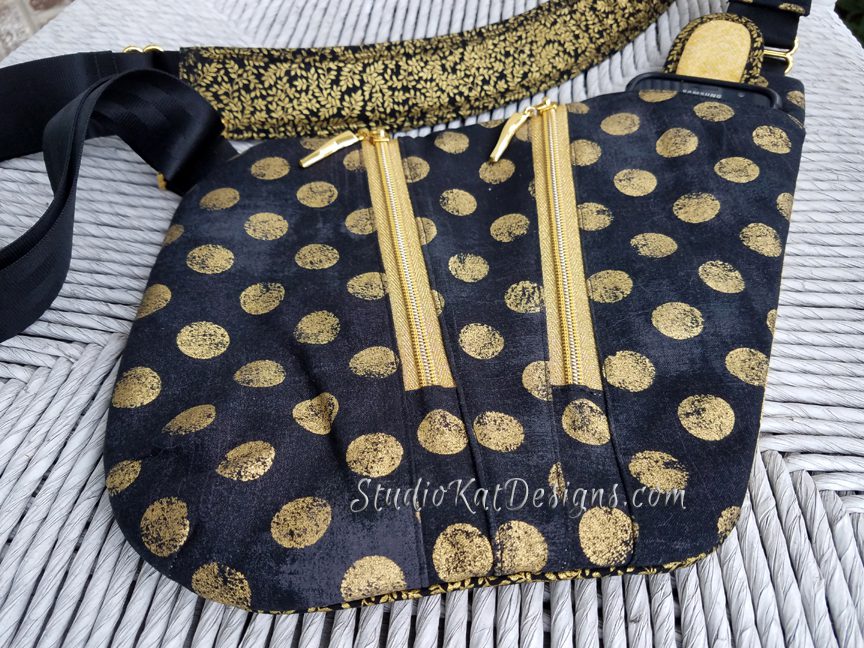 So… I decided to create a "drop-zone"at the bottom of each pocket by lengthening the bottom edge of the zippers with fabric tabs (seen easily in the photo above). This way, small items like pens, lipstick and the like will stay put safely in the bottom area of the pocket. I've road-tester this new amended design and it works GREAT!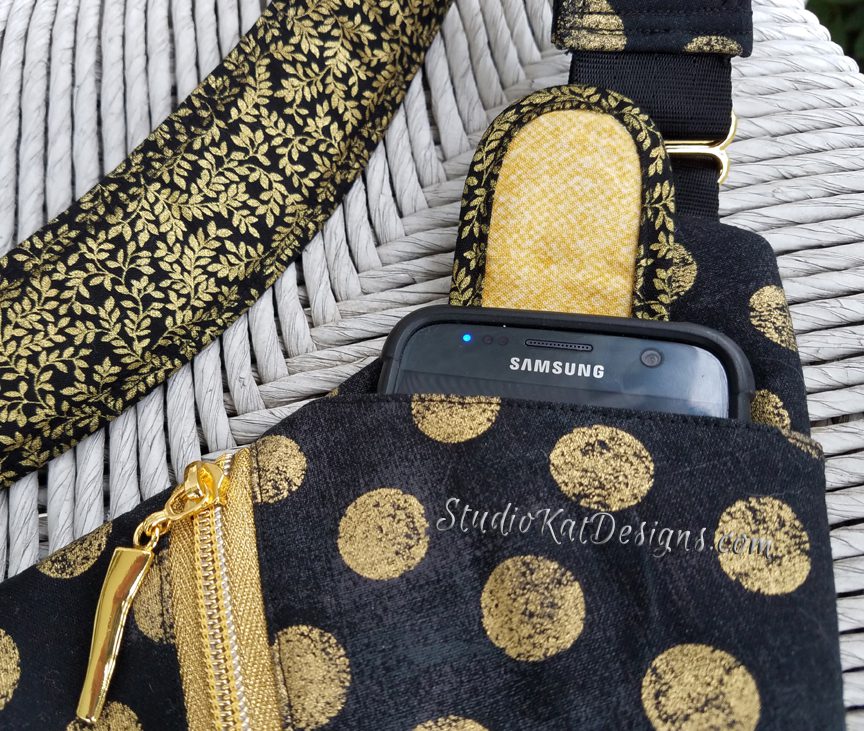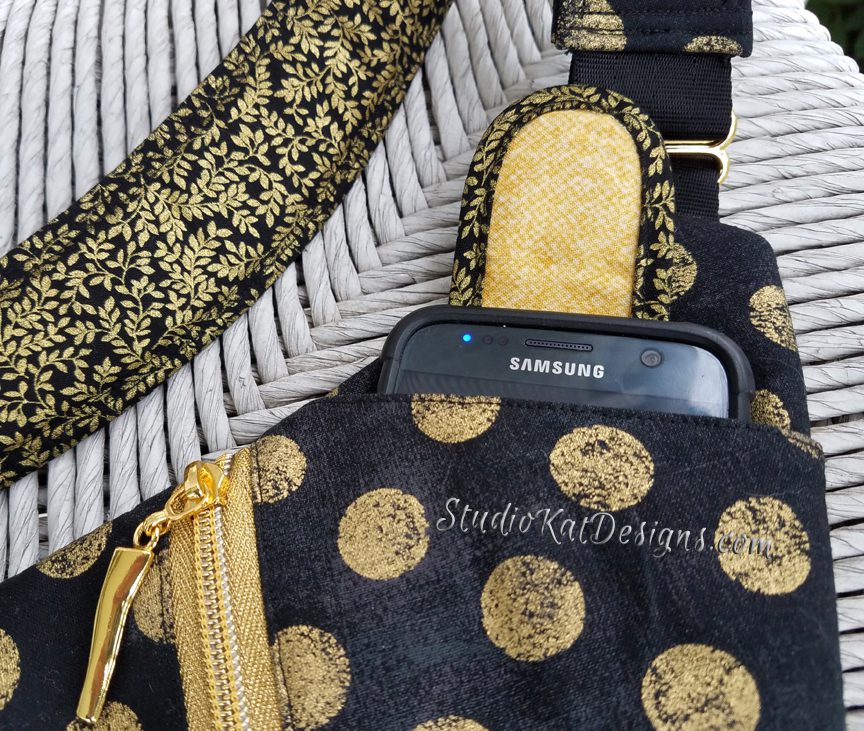 Here's a good look at the phone pocket, conveniently located at the top of the bag so you can hear it ring and to allow for ease of access as well! And don't worry, I've tested every oversized phone on the market in this slot and they all fit just fine!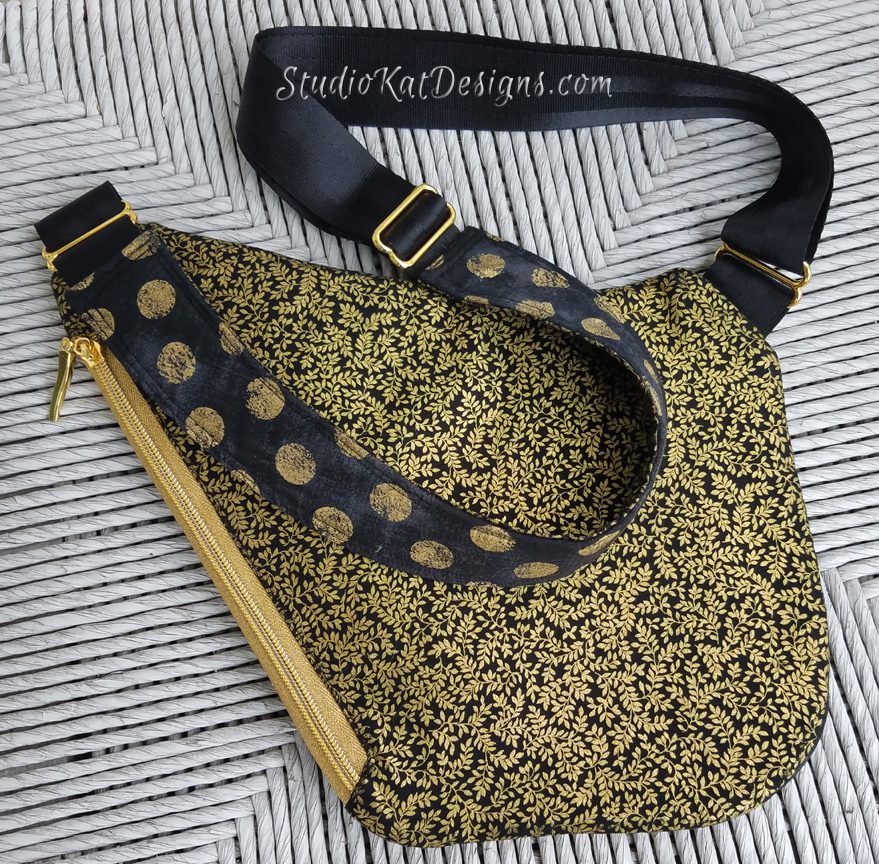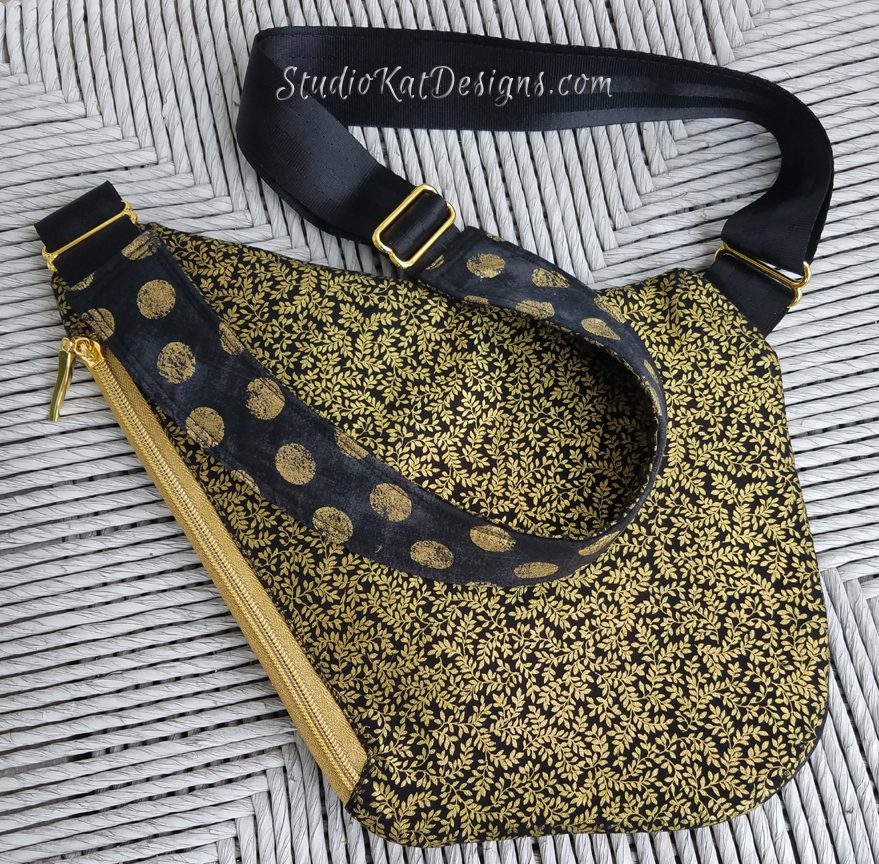 And this is the pocket I most enjoy using… the back pocket which is full-length and full-height has a front side access!
These two pictures are included in order to show you that this design maintains a smooth profile. It's soft and hugs the body so closely that I tend to forget I'm wearing it (see photo above on left). And the part I like the best, (apparent in the photo above on right), is how this bag totally disappears under a jacket, coat, or tunic top!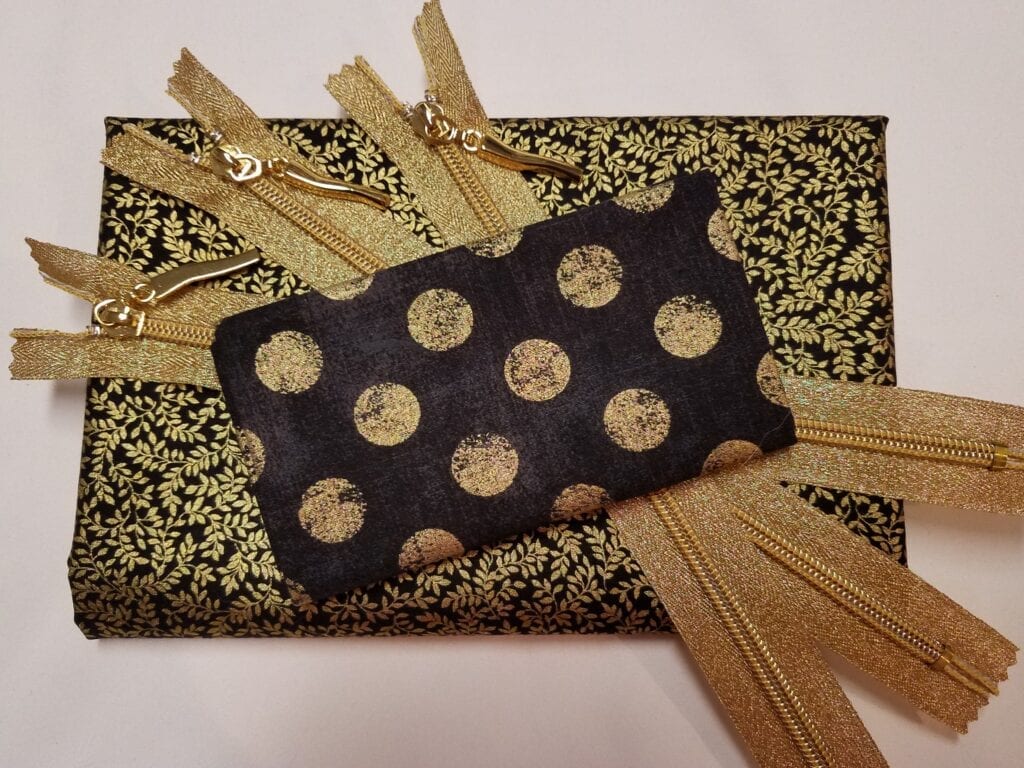 And now it's time to talk about the fabrics I used for this sample! Aren't they fantastic? Here's the details!
Exterior– "Grunge Hits the Spot" from the Grunge Metallic Collection by Moda
Contrast– "Metallic Ferns" from by Kanvas Fabrics
Zippers– Gold on Gold- available only thru StudioKat Designs
But here's the deal— I think ANY gilded print would look fabulous on this design, whether its black w/gold or black w/silver. And these are really easy to find!
And now…. it's YOUR turn!
And remember, we love reading your comments and answering your questions too, so please feel free to leave either or both in the space provided below.
---
Check out the best sewing pins with me on Pinterest, join our Facebook discussions, get your daily sewing fix on our Facebook Business Page or get behind the scenes scoops on Instagram, and be the 1st to know about new patterns, discount codes and sample sales by signing up for our monthly newsletter.