So…
in our last post I showed you the first "real" sample we created in the preliminary runup to what will eventually become our new pattern design for Spring 2020. And by "real" we mean that this sample was true to what our final design will be, in that it included ALL of the features that will be detailed within the pattern. And just so you know, I have been VERY encouraged by the thoughtful comments that many of you have taken the time to write both here on this blog, by email and on our other Social Media sites. So against that backdrop, it's time to start showing you the first in what will probably be at least six samples that could wind up being the cover model for our finished pattern!
But first- we're finally ready to reveal the name we've chosen for this new design!
the Side Slinger
And now, with that formality out of the way, let's proceed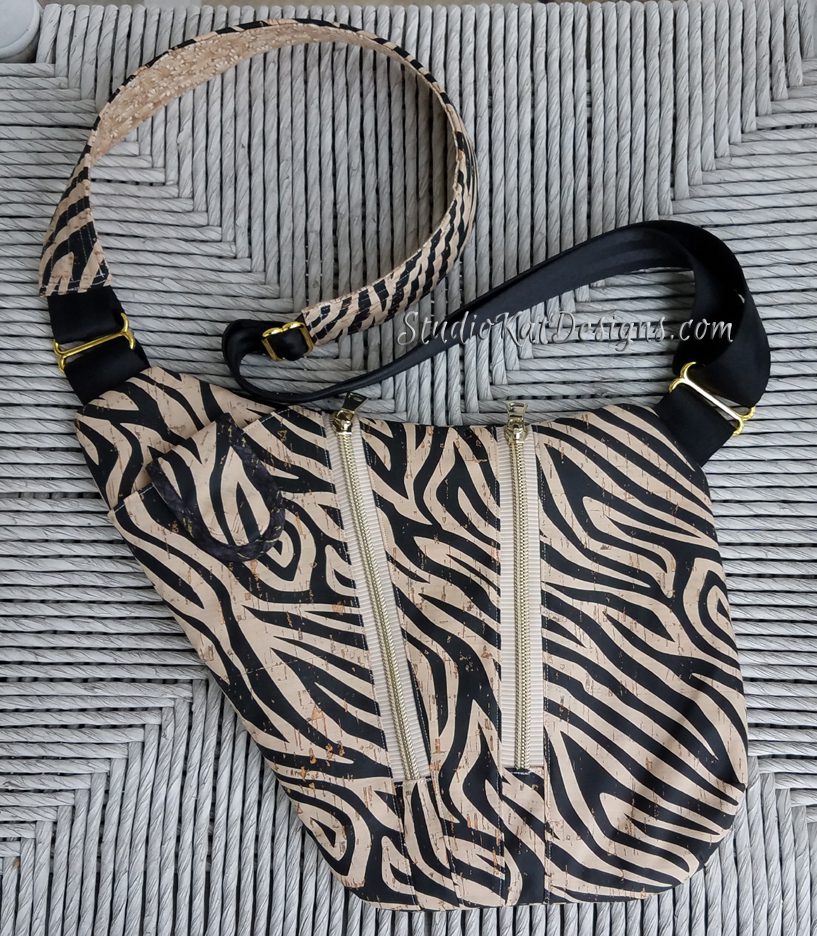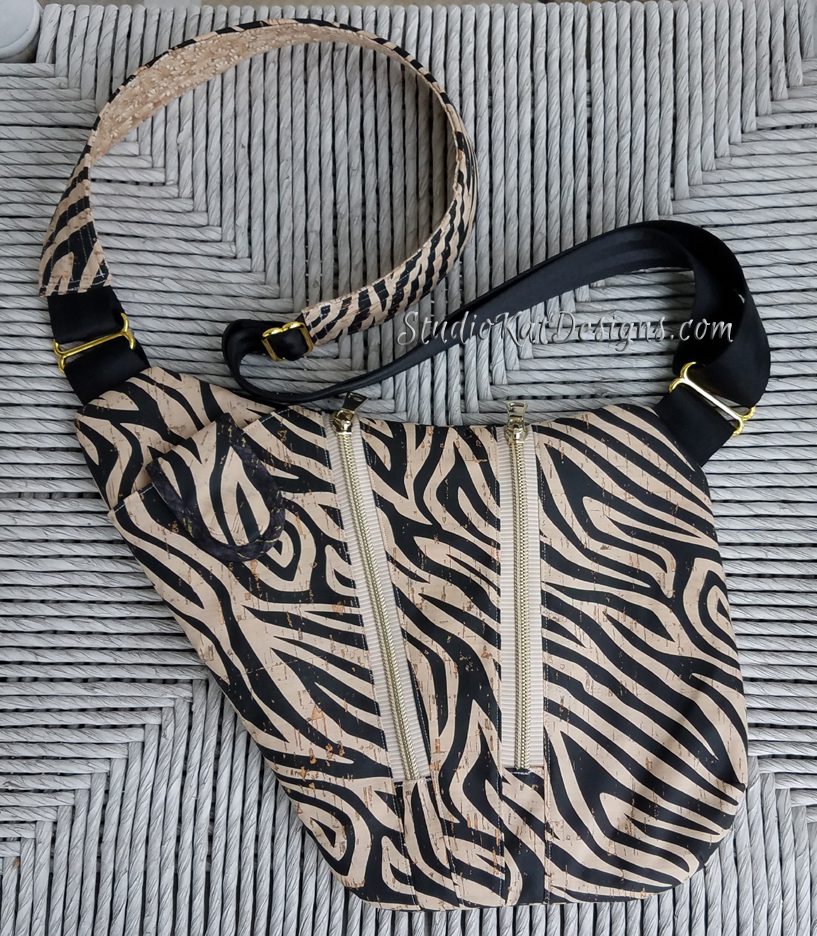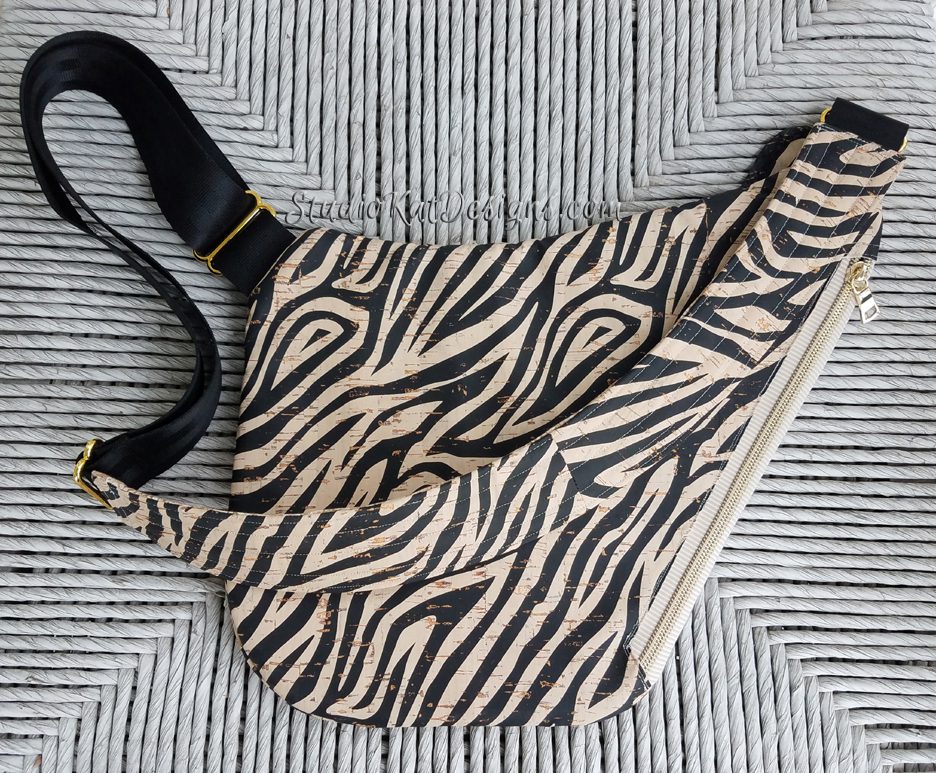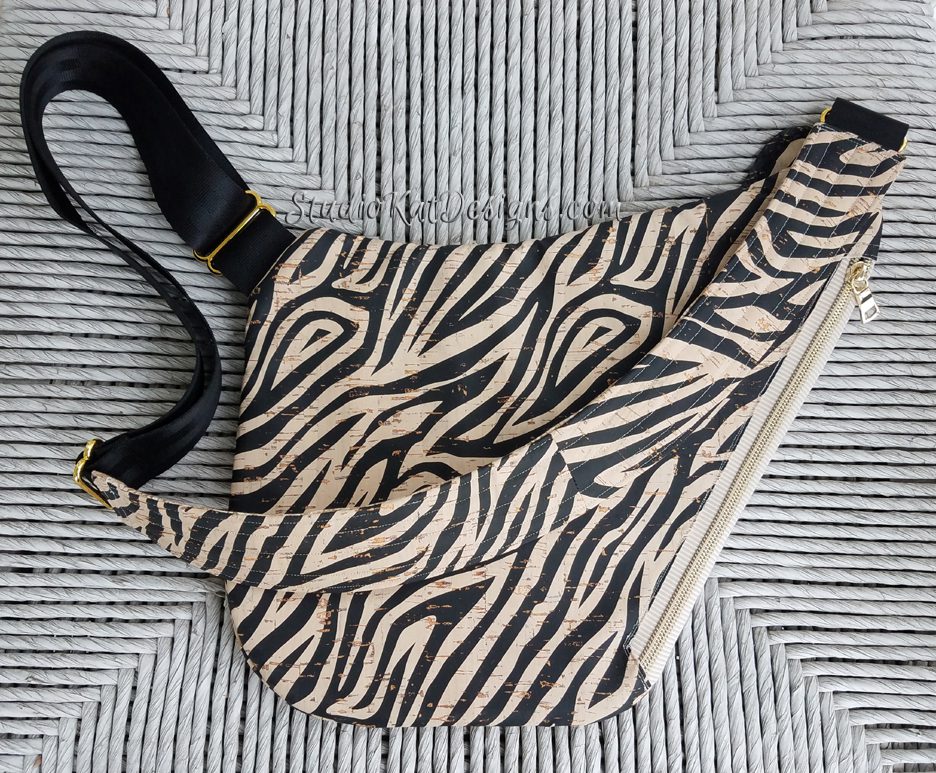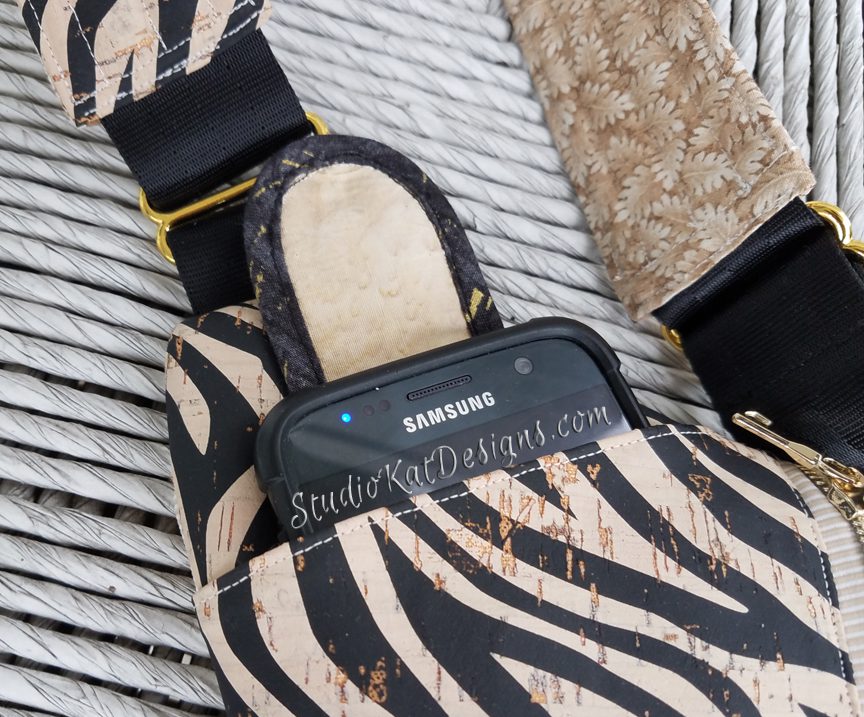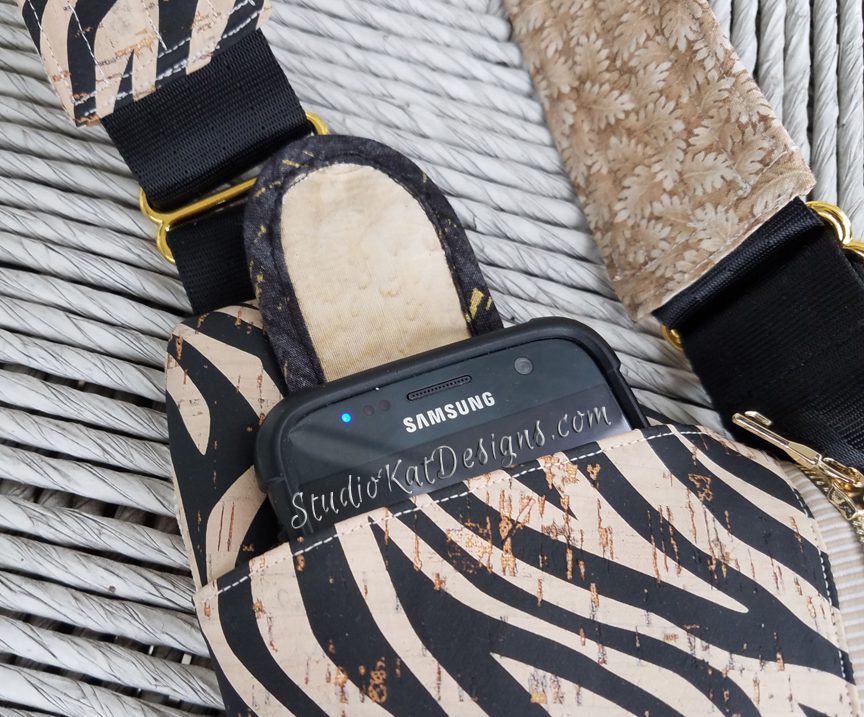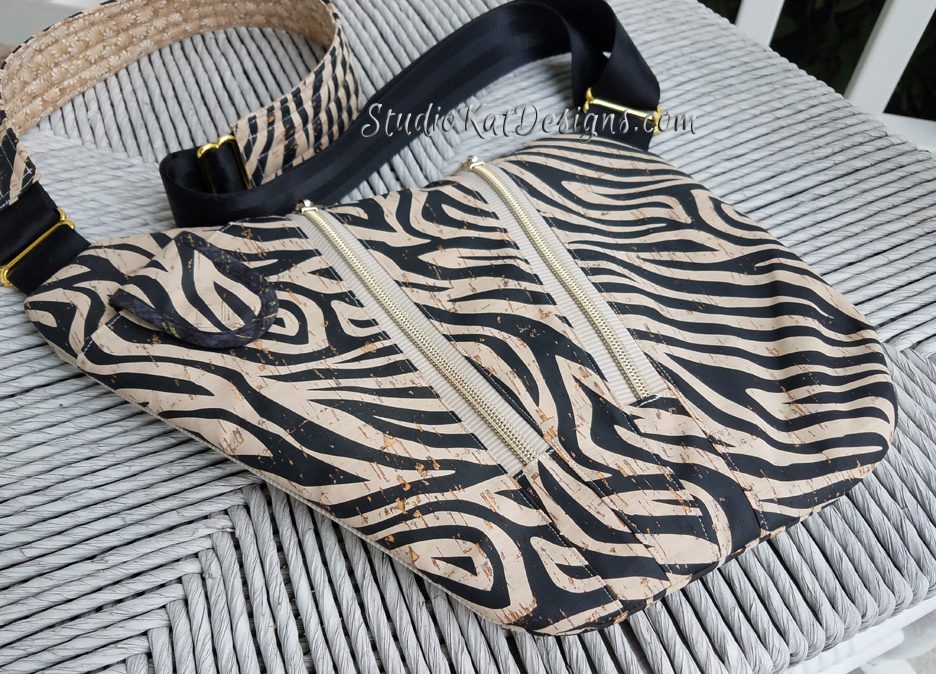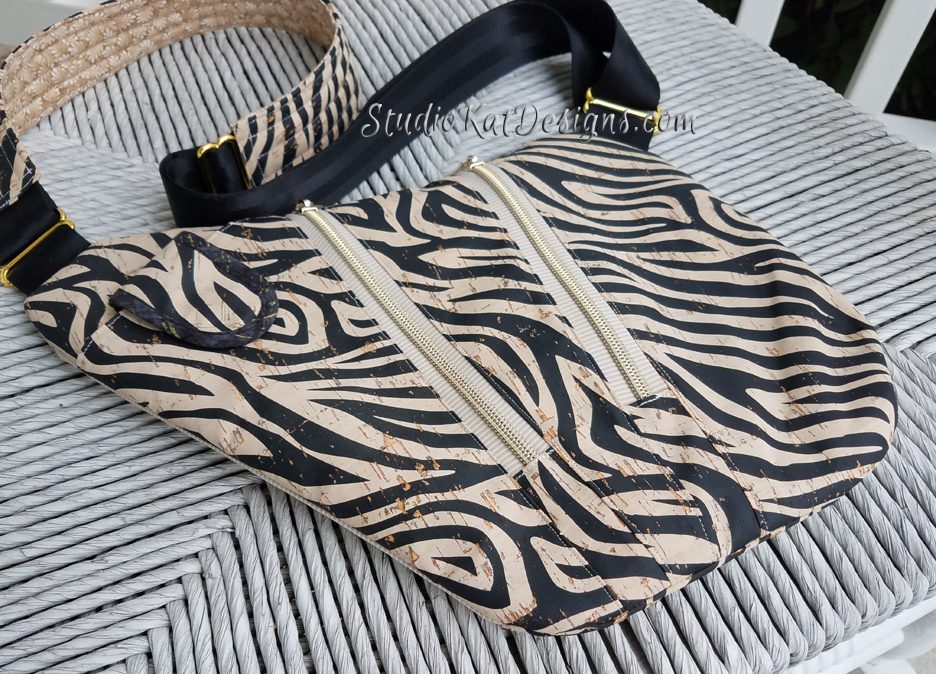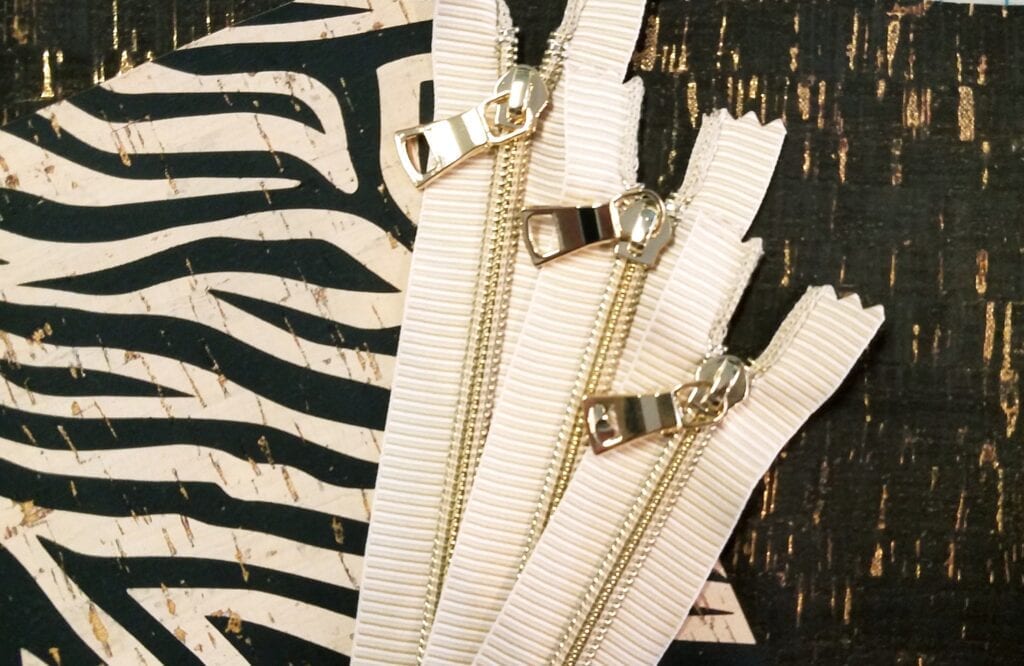 So…
now let's talk about this amazing cork! In all honesty, this cork is a little different than other corks on the market. It WAY thinner and substantially more flexible and you might remember that I also used this brand of cork in the Gateway with equal success. (You can see those samples here and here!)
So… does this mean that we're recommending cork as a fabric choice for this design?
The answer is yes, BUT, with stipulations! Stay tuned for our next post in this series to find out more before choosing cork for YOUR project.
But in the meantime, if you're interested in duplicating this fabulous look, I have a limited quantity of this awesome zebra-print cork available now on my website NOW! You'll need one package for the front of the bag itself, AND if you want to also make the backside of the bag and the Strap Pad in cork (as shown in this post), you'll need a 2nd package. It's your choice, just click HERE !
And now…. it's YOUR turn!
Have you tried cork yet? And what do you think of this sample made up in cork? And perhaps more importantly, what do you think of the name we've chosen? The Side Slinger! And remember, we love reading your comments and answering your questions too, so please feel free to leave either or both in the space provided below.
---
Check out the best sewing pins with me on Pinterest, join our Facebook Group, get your daily sewing fix on our Facebook Business Page or get behind the scenes scoops on Instagram, and be the 1st to know about new patterns, discount codes and sample sales by signing up for our monthly newsletter.