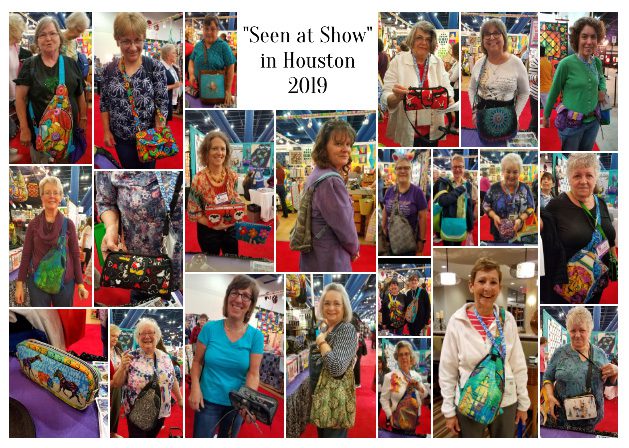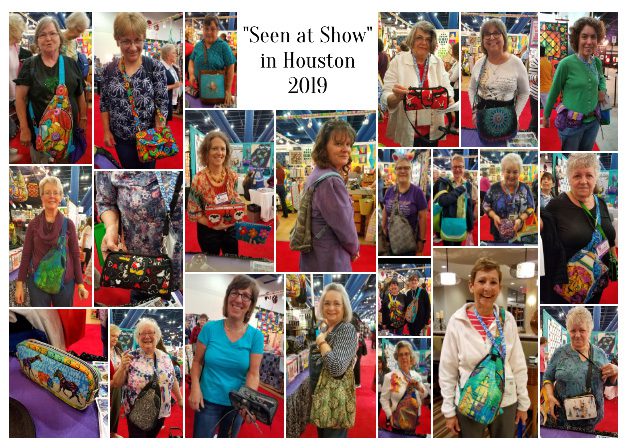 So…
even though I've been in business for over 15 years, I still get a big kick out of seeing our customers carrying bags they've made from our patterns! And what better place to "spy" these customers than a retail quilt/craft show, right?
And if you're thinking that since the Houston Quilt Market & Quilt Festival are the two largest shows of their type in this country, that it stands to reason that it would be there that we'd "spy" the most bags made from our patterns…. then you'd be absolutely RIGHT!
So having said that, it is my pleasure to now be able to show you the 22 bags we "spied" (and were actually able to photograph) at this year's Quilt Market & Festival in Houston, TX.
Please note also that due to time constraints of a busy live show environment, none of the makers of these bags are identified below. These pictures are however all numbered and if you are indeed the creator of one of these beautiful bags and wish to be associated with it, please include the bag #, as well as your name, home town & state as well as any other interesting information you'd like to share about your bag in the comments section below.
1. the Sling Along (left)
2. the Go-Go Compact (center)
3. the Sling Along (right)
4. the Sling Along (left)
5. the Sling Along (center)
6. the GateWay (right)
7. the HipBag Hybrid (left)
8. the Walkabout Wallet (center)
9. the Packlets (right)
10. the Festival Pocket Belt (left)
11. the Sling Along (center)
12. TWO Sling Alongs (right)
13. the Go-Go Compact (left)
14. the Sling Along (center)
15. the Guardian (right)
16. the Sling Along (left)
17. the Walkabout Wallet (center)
18. the Walkabout Wallet (right)
19. the Flaptastic (left)
20. the DittyRoo (center)
21. the Flaptastic (right)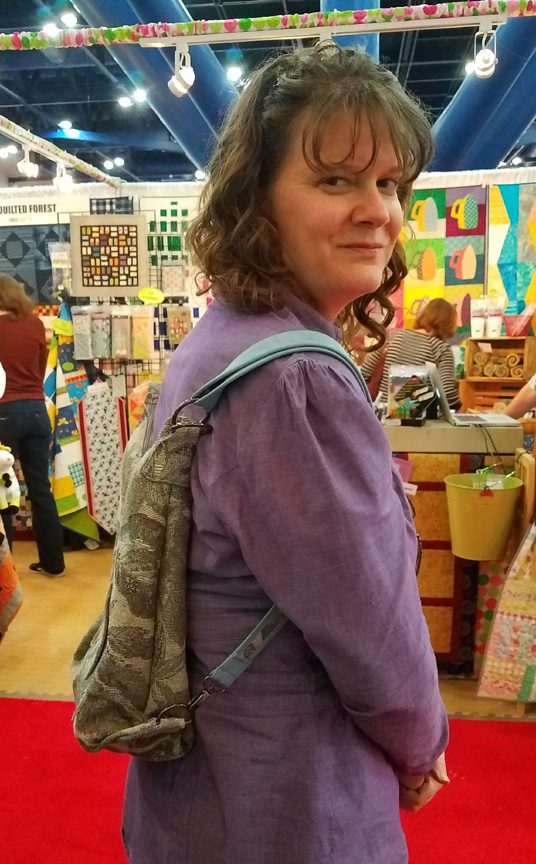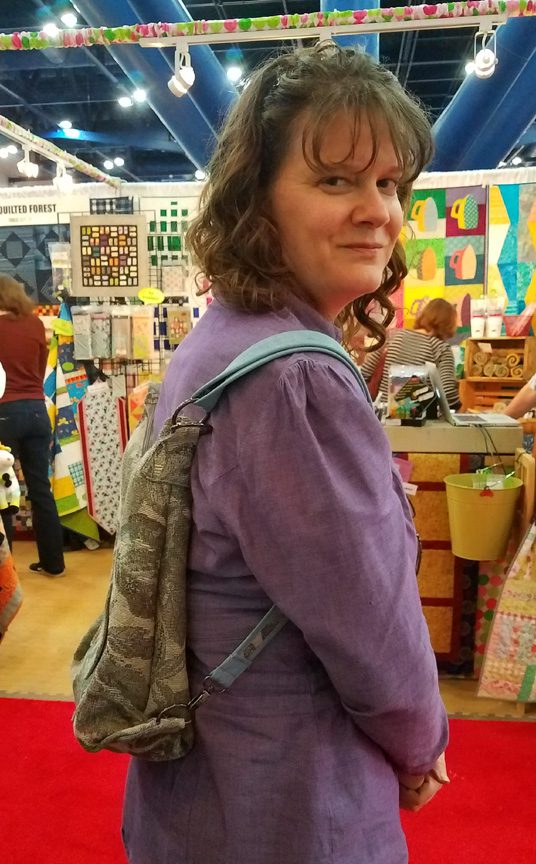 22. Cosmo Convertible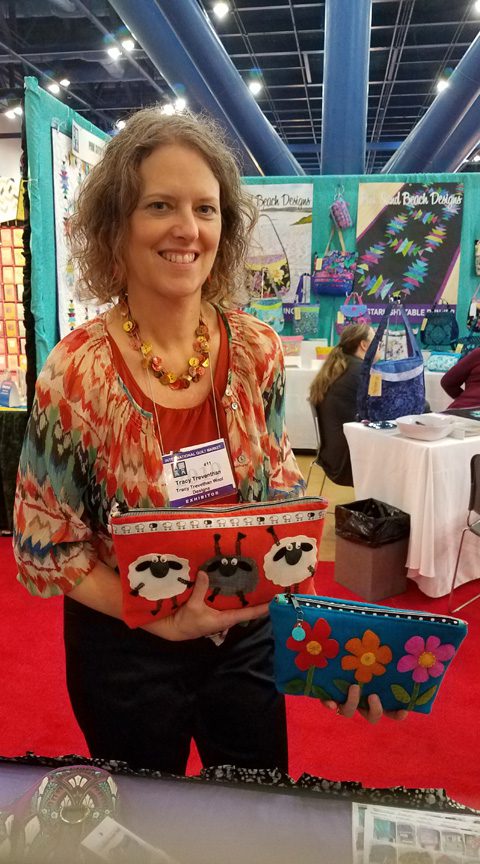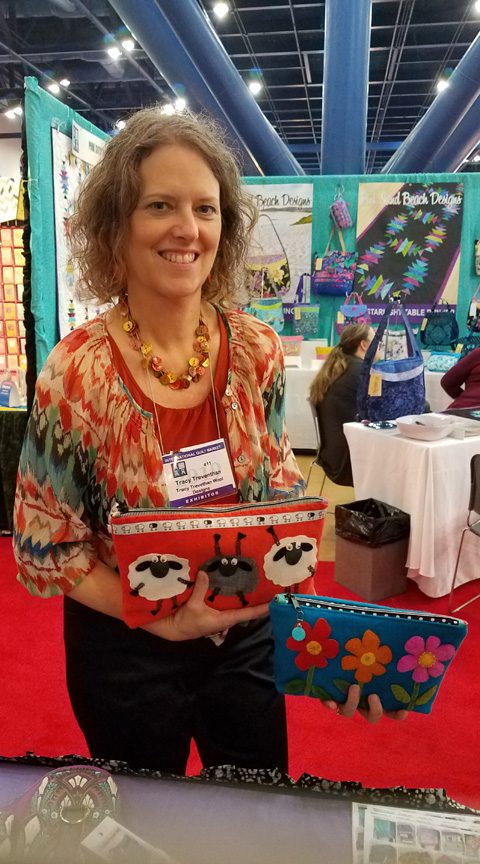 And finally, the only things that comes close to seeing bags made from our designs is when we see our ZIPPERS used to embellish the bags of other designers! Here's Tracy Trevethan showing off her adorable wool designs that feature a couple of our unique zippers!
And now…. it's YOUR turn!
And don't forget, if you see yourself with YOUR bag in any of these pictures then please feel free to name it (by number) and claim it in the comments section below! And remember, we love reading your comments and answering your questions too, so please feel free to leave either or both in the space provided below as well.
******************************************************************************************
Check out the best sewing pins with me on Pinterest, join in on discussions or show off your work in our FaceBook Group, or get your daily sewing fix on our Facebook Business Page or get behind the scenes scoops on Instagram, and be the 1st to know about new patterns, discount codes and sample sales by signing up for our monthly newsletter.