So…
forgetting to bring my iPad to the AQS Virginia Beach show revealed a serious flaw in our POS (point of sale) system… that being, that we had absolutely NO backup for our checkout procedure, which is pretty darned serious if you think about it!
That's because at least half of our sales at a typical retail show involve the use of credit & debit cards and if we cannot process these we obviously lose over half of our business. On top of THAT, our barcode scanner is absolutely crucial to a successful show and since our barcode scanner can only be used with our iPad (which we already mentioned was ALSO left at home for the Virginia Beach show, we were reduced to tallying each customer's total sale with the Square app on my phone, which was a slow and cumbersome procedure for our customers in line (not to mention for MY frazzled nerves). Luckily (or more to the point unluckily), the Virginia Beach show was so S-L-O-W that this really wasn't an issue, but the whole situation revealed a glaring flaw in our system, that being…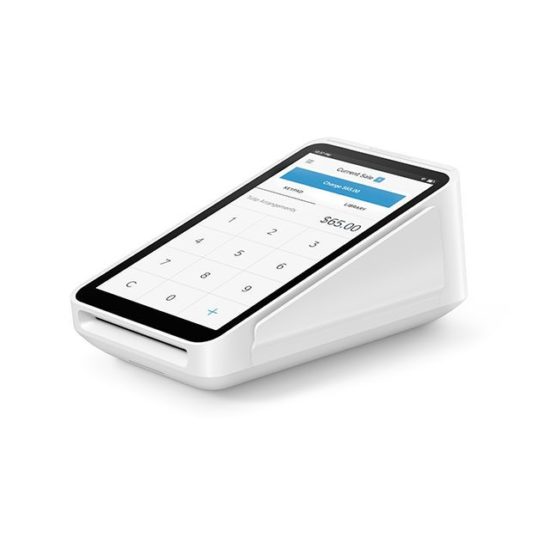 "We Desperately Need to Update Our Aging Hardware!"
So once I had a little spare time after the Houston shows I started investigating my options and that's when wonderful alternative showed up in my InBox (in the form of an email from the good folks at Square)! It turns out they have a new compact POS system… the Square terminal!
So… what makes THIS system so different than using an iPad? 
First off— it's about a quarter of the size of my iPad so it'll free up some MUCH needed space in my sales space!
Second—it prints receipts, which is something we haven't been able to supply except via email or text, but will make most customers very happy, and
Third—we'll now be able to process payments with chip cards, magnetic-stripe cards and ALSO Apple Pay, Google Pay or Samsung Pay, which will be fantastic!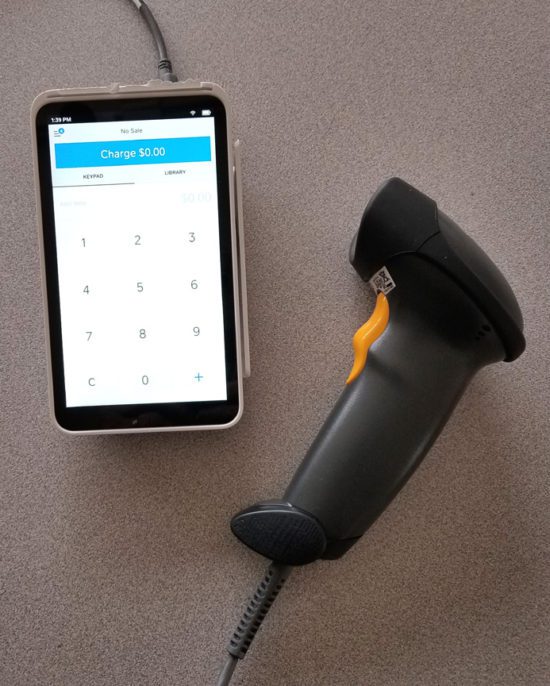 And…
I also decided to get us a new barcode scanner designed to work specifically with our new terminal, mainly because this would provide me with something I would've given my eye teeth to have in Virginia Beach… that being a reliable POS duo (my old iPad & barcode scanner) just in case the unthinkable ever happens at one of our retail shows again!
I am REALLY looking forward to using our new POS duo at the upcoming Road to California Quilter's Showcase in Ontario, CA this month. So stay tuned for a future post when we'll detail how our new system worked!
And it goes without saying that if you're in the neighborhood of the Road2Ca show, we'd love for you to stop by and visit with us. We'll be in Booth#1011 in the main Exhibition Hall ( a slightly different spot, two rows away from normal)! 🙂
And now…. it's YOUR turn!
We love reading your comments & answering your questions too, so please feel free to leave either or both in the space provided below.
*********************************************************************
Join us in our FaceBook Group! It's just for StudioKat Designs customers and its the perfect place for you to post pictures, comments or questions about our patterns! How cool is that, right? And don't forget to check out the best sewing pins with me on Pinterest, get your daily sewing fix and behind the scenes scoops on Instagram, and be the 1st to know about new patterns, discount codes and sample sales by signing up for "Kat Bytes", our monthly newsletter.