So…
way back in April of 2008 we began a monthly tradition that has continued to this day… our Handbag of the Month Contest. We've included the pictures of each bag candidate along with a short writeup in our Newsletter as well as a monthly Blog feature, and individual posts on Instagram and Pinterest. But sadly, that tradition is ending with the March 2018 contest.
So why you might ask are we stopping?
Well… the short answer is that for the last year or so we've been having difficulty fielding a full field of candidates almost every month . Way back when we started these contests, we had no problem fielding 10-12 bags per month, but now it seems I'm struggling to get 7-8 entries and that includes the fact that many of the entries are "discovered" at the various shows we vend at. When someone drops into our booth to show me a bag they've made, I generally take pictures and use those as the entry photographs. If I didn't do this myself, we would've had SO many fewer entries and that makes me sad.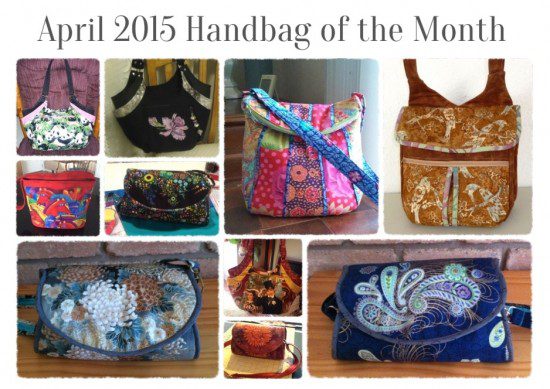 I've done a lot of thinking as to why this might be so and even though there's probably many possible reasons the plain and simple truth is I've grown tired of having to work so hard to get a full compliment of entries every month.
And then a weird thing happened!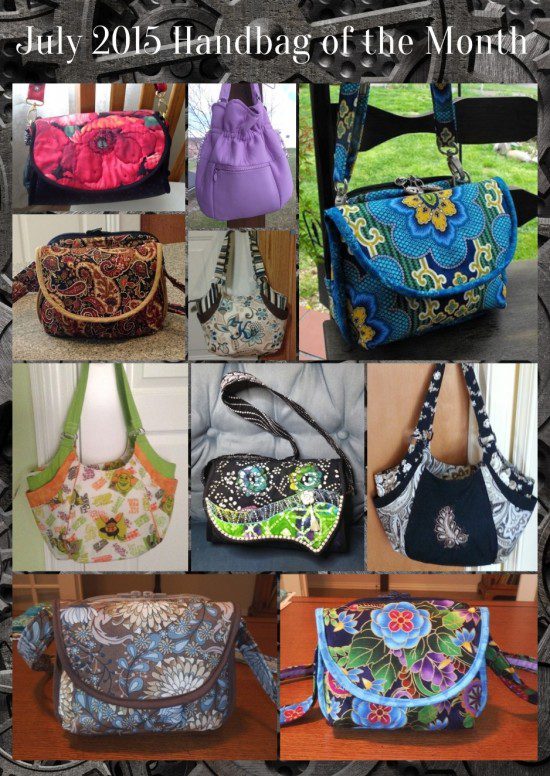 I launched the private StudioKat Designs Group page a couple of months ago and whammo! For some reason it seemed that folks feel totally comfortable posting pictures of the bags they made in this new format. Maybe it's because they feel like its a "no-judgement" zone since our group is comprised of all like-minded sewists??? … or maybe its because they feel more comfortable in the non-competitive atmosphere of our group? … but whatever the reason one thing became immediately apparent…. the bags being posted on our Group page are nothing but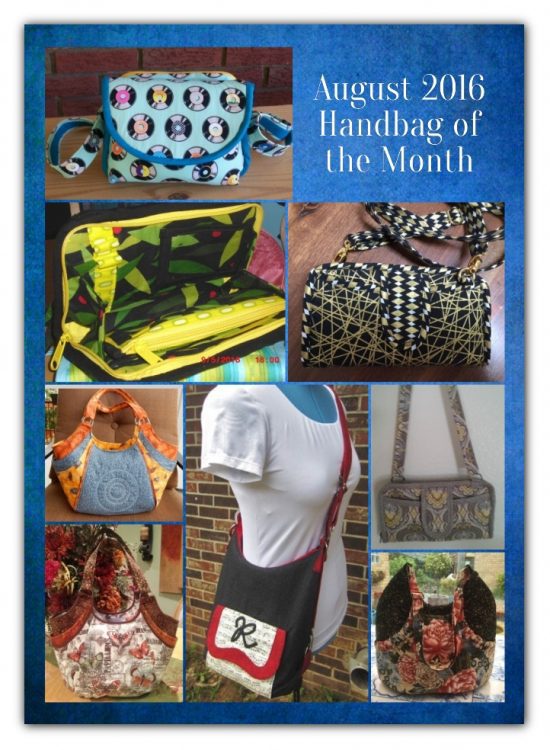 Gorgeous !!!!
So… after a few weeks of observing this phenomenon I reluctantly came to the realization that it was time to change our formula! I haven't decided for sure what exactly what I'm going to be doing, but it may be just as simple as sharing these beautiful bag pictures on other social media platforms such as Instagram and Pinterest.
So stay tuned next month when we officially unveil our new format but in the meantime, if you haven't already voted in this, our very last "Handbag of the Month" contest, click HERE!
And now…. it's YOUR turn!
I'd love to know what YOUR thoughts are about us discontinuing our "Handbag of the Month" contest and starting a new format. And remember, we love reading your comments and answering your questions too, so please feel free to leave either or both in the space provided below.
**********************************************************************
And guess what? We have a brand new private FaceBook Group page just for StudioKat Designs customers? It's the perfect place for you to post pictures, comments or questions about our patterns! How cool is that, right? And don't forget to check out the best sewing pins with me on Pinterest, get your daily sewing fix and behind the scenes scoops on Instagram, and be the 1st to know about new patterns, discount codes and sample sales by signing up for "Kat Bytes", our monthly newsletter.