So…
if there's anything I've learned after 14 years in the pattern designing business, its that there's a LOT of sewists among us that tend to take issue when it comes to two basic areas of sewing… and that would be either installing zippers, sewing on curves… or BOTH! And in this post I'm going to share with you MY secret to achieving a smooth pucker free curved seam, and here it is in ONE WORD….
PINS! and LOTS of 'em!
Let me show you!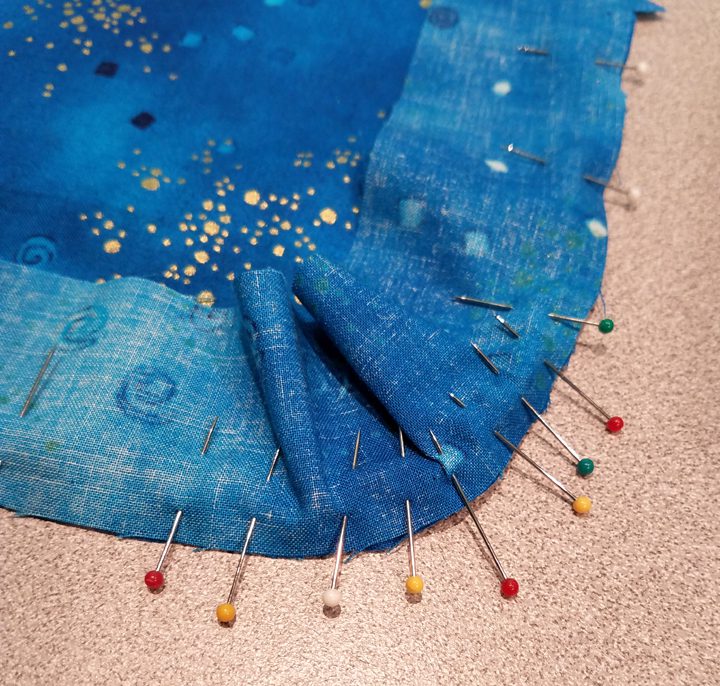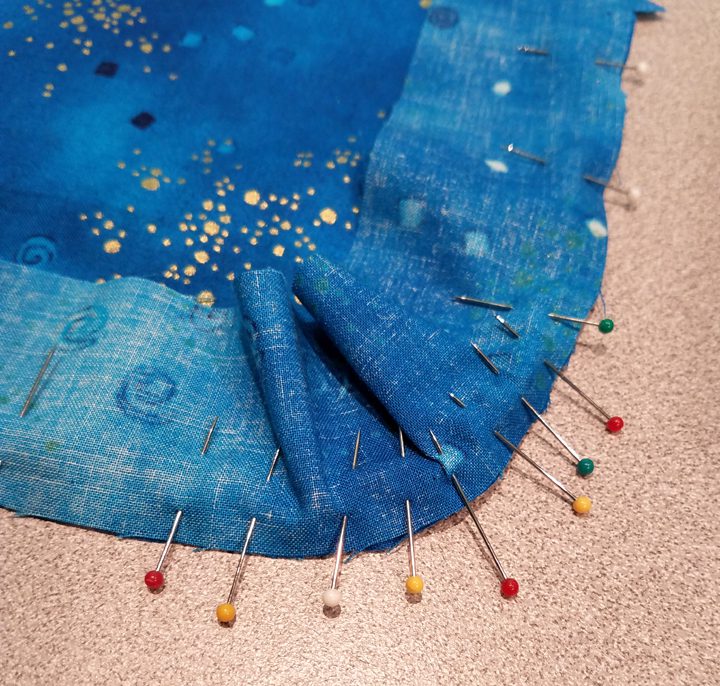 So in this photo you can see that I use LOTS of pins. As a matter of fact, the tighter the curve, the MORE pins I use. FYI- I generally aim for only 1/4- 3/8″ between pinnings. I find that the fabric is just way easier to control as it moves thru the feeder area with lots of pins.
Does it take more time to use this many pins? Well, yes it does, but the results are oh-s0-worth-it!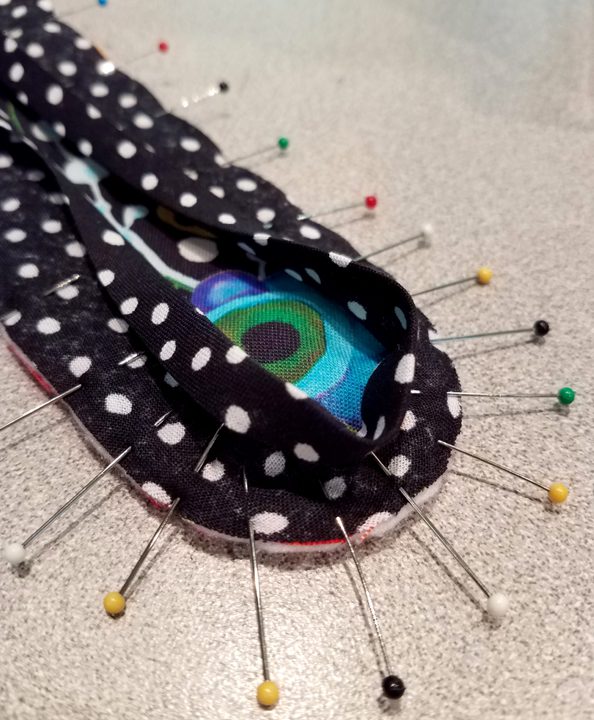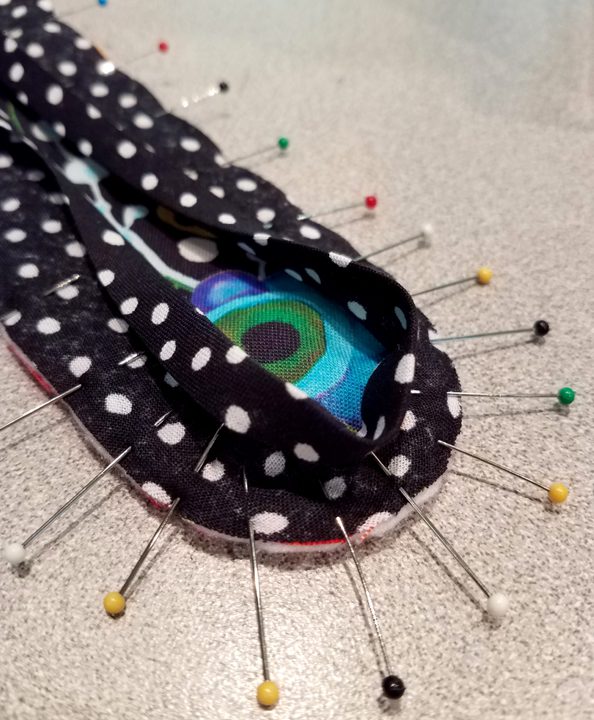 In addition, you might also notice that I pinned these areas with the pinheads pointing OUT and away from the seams which is also very helpful in eliminating folds and puckers.
You might also be wondering if I sew right over these pins or if I stop to remove each one as I approach it, and the answer is YES, I sew right over them. I know there's LOTS of folks who won't sew over pins but I am not in their number! And just so you know, the secret to success in this situation is to take small "bites" of fabric and to sew at a slow-to-moderate rate of speed. Secured in this way, the pins will generally roll just enough under the presser foot to avoid solid contact with the needle. (Yeah, I break one every now and then, but not many!)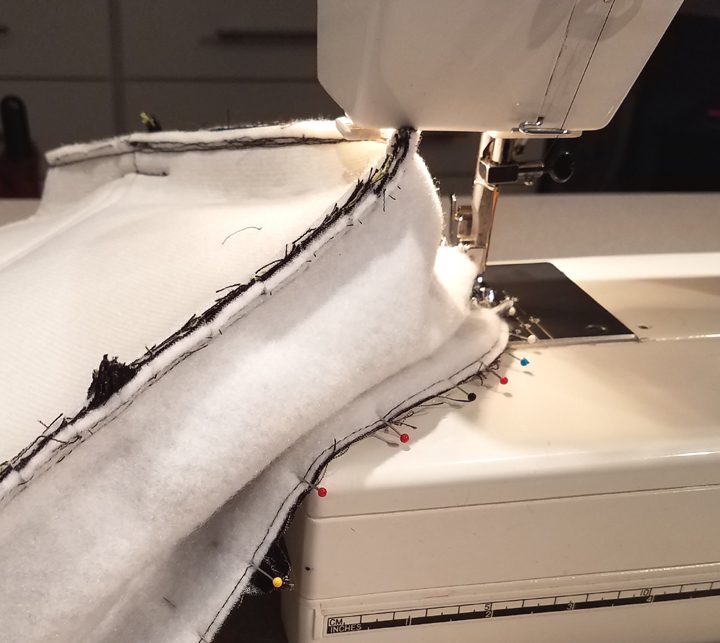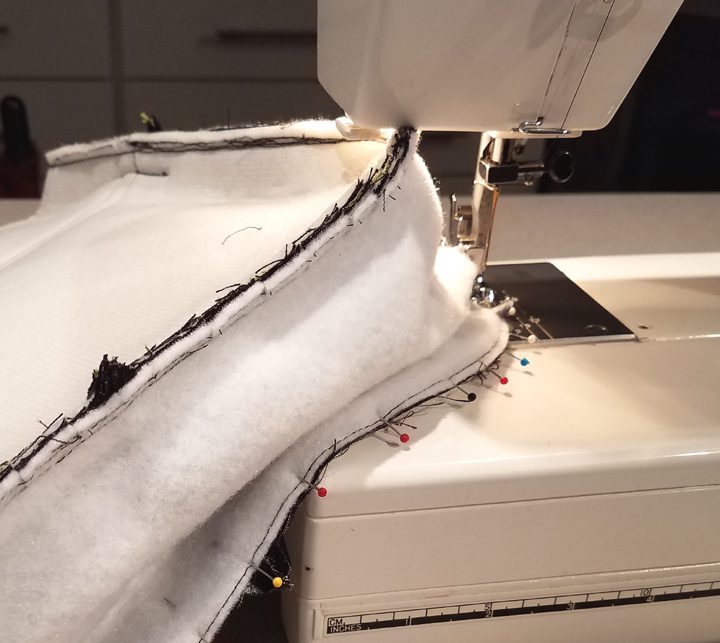 and here's the deal… once you get used to the idea and the process of using LOTS of pins, I think you'll find that you LIKE using lots of pins ALL the time, just like I do!
**************************************************************
And now…. it's YOUR turn!
How do you feel about sewing thru curves? Do YOU have any special tips to share? And here's the BIG question…. Do YOU sew over your pins?…. or do you remove them as you come to them?
And remember, we love reading your comments and answering your questions too, so please feel free to leave either or both in the space provided below.
*************************************************************
Check out the best sewing pins with me on Pinterest, join in on discussions or show off your work in our FaceBook Group, or get your daily sewing fix on our Facebook Business Page or get behind the scenes scoops on Instagram, and be the 1st to know about new patterns, discount codes and sample sales by signing up for our monthly newsletter.