So…
even though we were pretty satisfied with the sample we showed you in our last post it still needed just a few little tweeks to make it perfect (in our eyes)!
The 2 primary problem areas that remain at this point are…
a) we need to perfect and/or re-order a few of the construction steps to make the sewing a little easier, more efficient or both
and b) we need to amend and/or fine-tune our pattern markings (such as notches) which will also aid our customers as they construct their bag, and the sample I'm showing you today helped us accomplish this goal…
So are you ready for a little tour!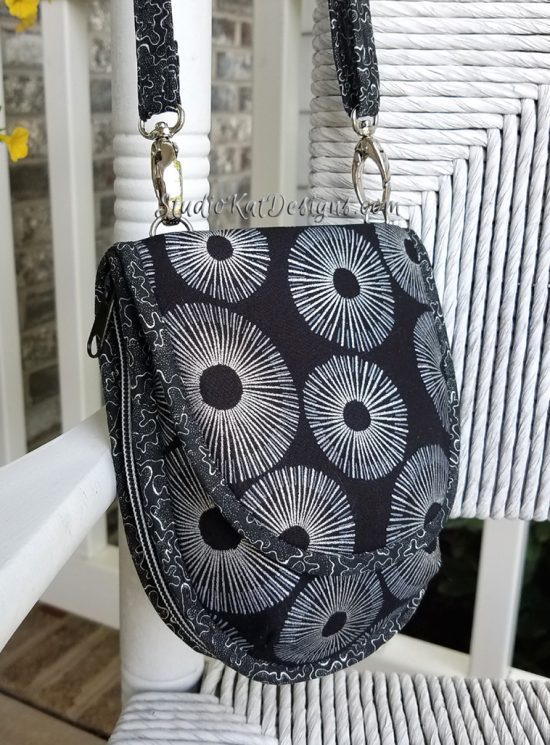 First off…. I wasn't quite ready to start using any of the gorgeous new fabrics I've set aside especially for use with this design and besides, a very special friend of mine has a birthday coming up I decided to make one more pre-sample and surprise her with it for our vacation to the Canadian Maritimes! So I dug thru my stash and found this fabulous black & silver fabric I'd forgotten all about! I hope she loves it!
Here's the Bag Front.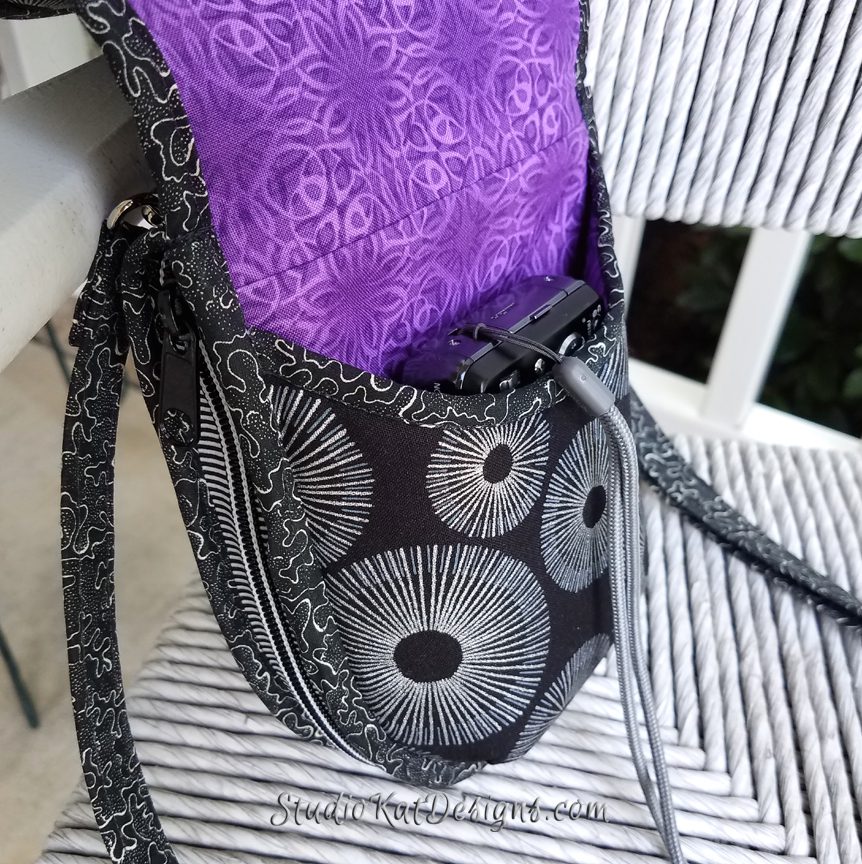 In this shot you can see how easily my camera fits in this outside pouch pocket. There's even a little room to spare for small makeup items or maybe a key fob.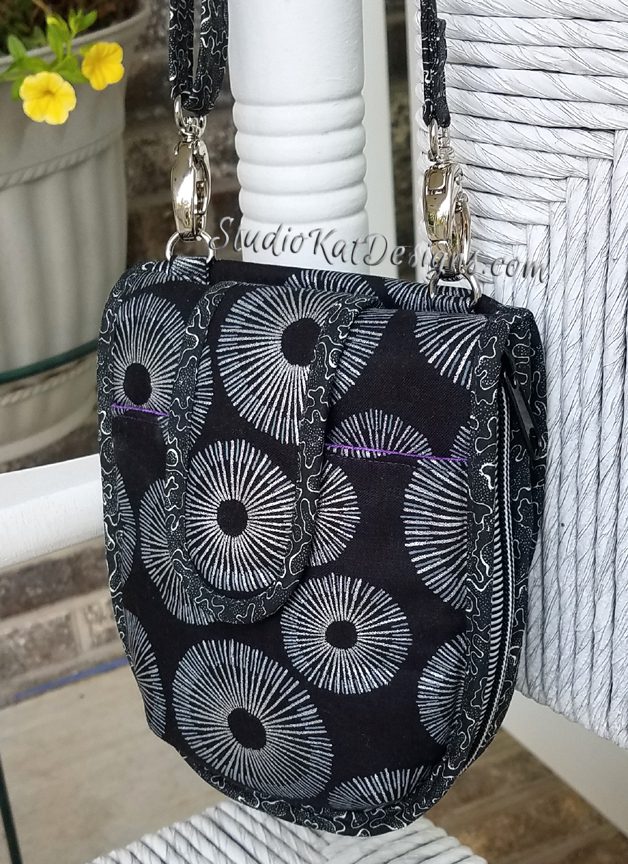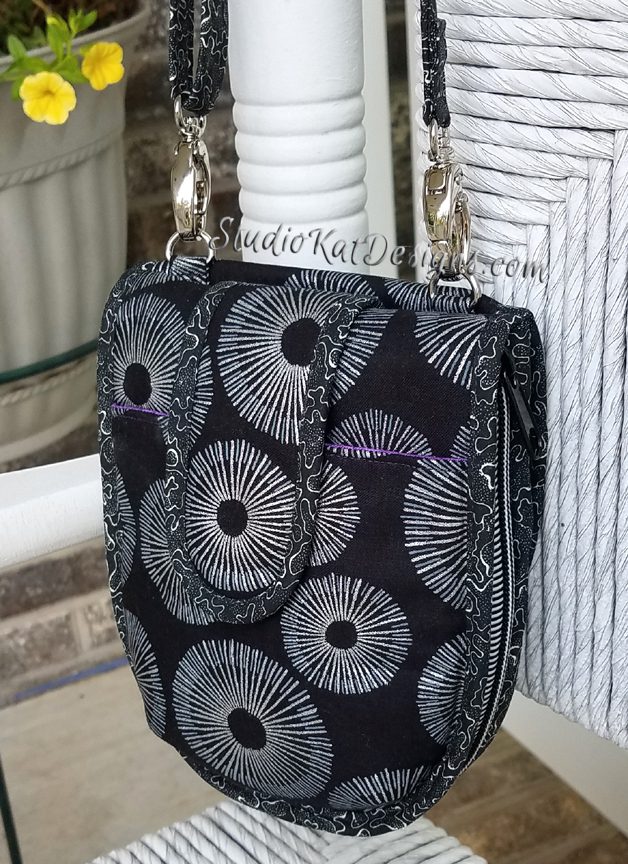 The back pocket is perfect for securely storing flatter, less bulky items. It does "pooch-out" a bit at the bottom of the pocket, but not as much as the front pouch pocket does. I'm pleased in general with the design of this area but I still think I'd like to build a little bit of slack into that Tab so that there won't be any problems keeping the pocket closed even if there's something a little bulkier (like sunglasses) stored in there. 🙂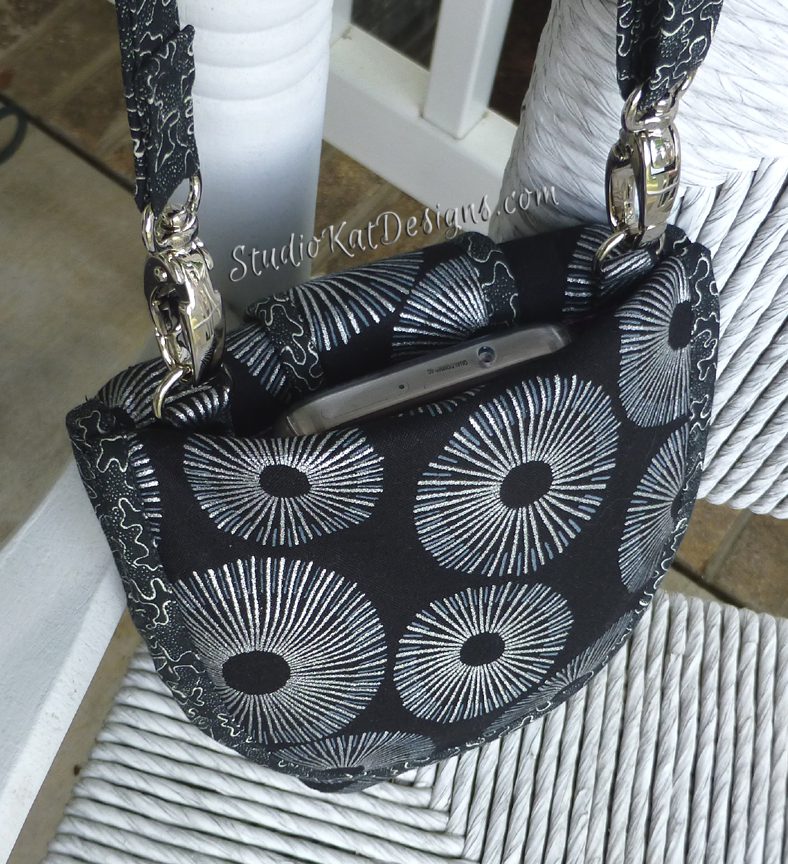 And even though my smart phone will technically fit in both the front AND back pocket areas, I prefer storing it in the semi-secret slip pocket area in-between the 2 pockets! (And just so you know… my SIL's iPhone 6 will fit in here as well.)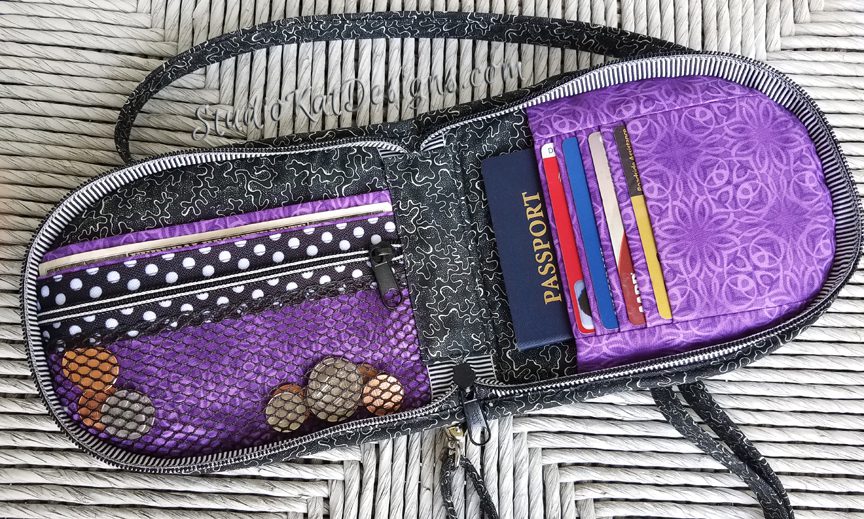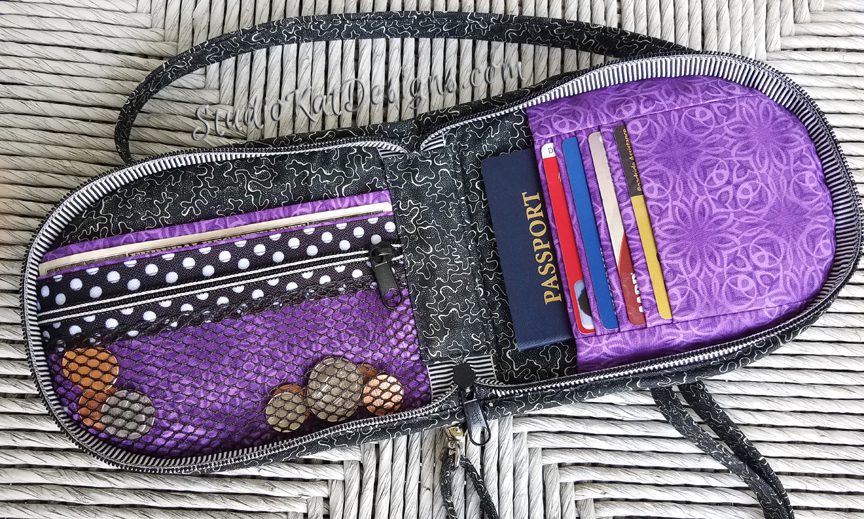 And I'm pleased to tell you that I finally conquered the credit card area! As you can see, the four credit cards stored in this area are correctly placed now.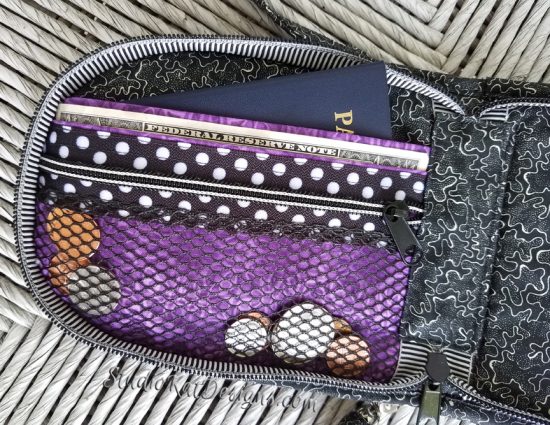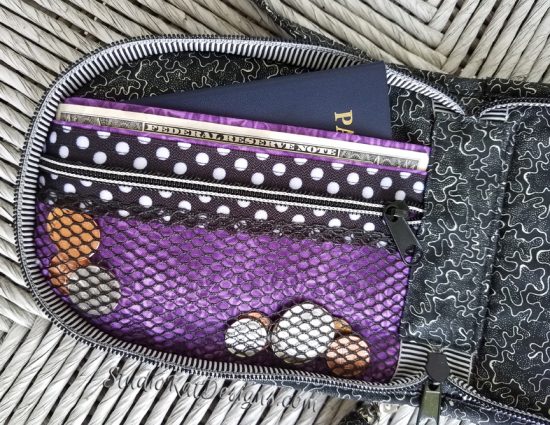 The Wallet-side has a slot for paper money as well as a mush pocket for coins and there's a nice deep slot pocket for other flat items.
So there you have it! That completes our tour and all that remains is….
Surprising her with it! I can't wait!
Check out the best sewing pins with me on Pinterest, join in on discussions or show off your work in our FaceBook Group, or get your daily sewing fix on our Facebook Business Page or get behind the scenes scoops on Instagram, and be the 1st to know about new patterns, discount codes and sample sales by signing up for our monthly newsletter.