So…
one of my favorite things about going to Quilt Market is seeing the vast array of brand new fabric collections on display. I love checking on my favorite fabric designers and seeing what they've been working on! But you know what's even BETTER is when one of my favorites asks me to make up a Market sample or two for them and this is exactly what happened a few weeks ago!
Actually, when I saw Paula Nadelstern in Paducah, KY earlier this year I volunteered my services if she needed samples made for the Fall Market and lucky for me and as it turned out… she DID! And as much as I always enjoy working with Paula's fabrics, I was over-the-moon excited when the fabrics from her new collection, "Wanderlust" arrived in the mail a few weeks ago!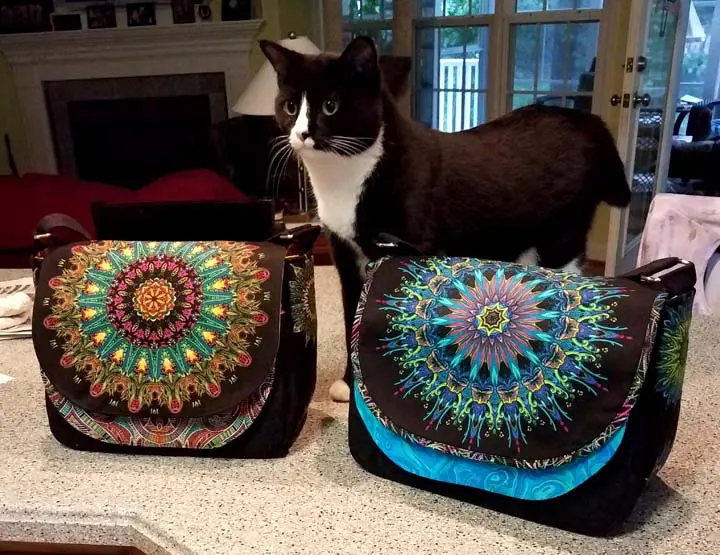 So I made up two Flaptastic Bags for display in the Benartex booth at Fall Quilt Market & as you can see, young Pippin can't make up his mind which one he likes the best, and neither can I! Paula is known for her kaleidoscopic designs but she really outdid herself this time!
I made up both of these bags entirely in fabrics from Paula's Wanderlust collection and maybe I'm biased, but it seems to me that this fabric line is tailor-made for the Flaptastic Bag. The featured medallion is quite literally the PERFECT size for this bag flap and these smaller star prints work really good along the side edge of the bag! I changed it up just a bit for this bag and added some bias trim to the Bag flap!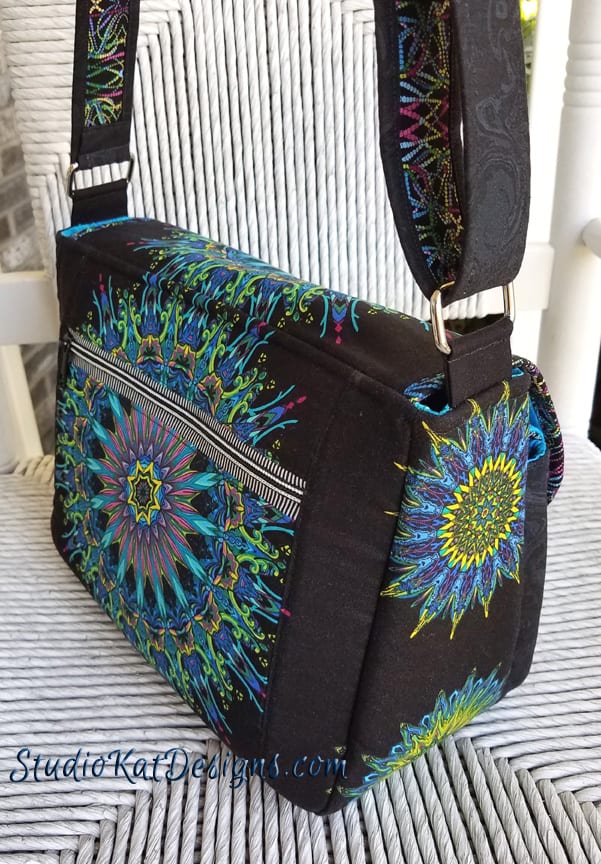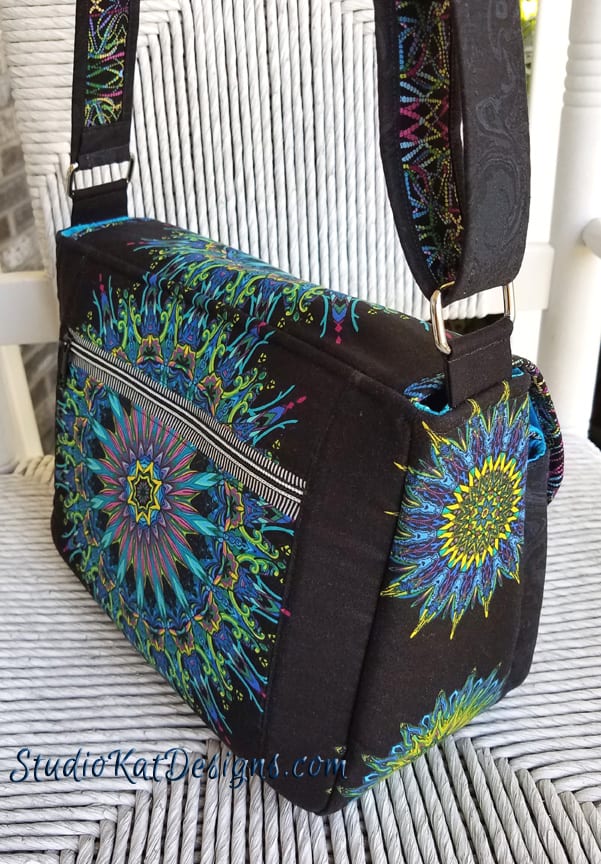 Maybe it's the subtle variations of blue that gives this particular colorway a feeling of lushness but no matter what it is, I find the combination totally compelling. As a matter of fact, I have to say that this bag is definitely one of my five favorite bags I've ever made (and hey… that sounds like a good title for a future blog post, right?).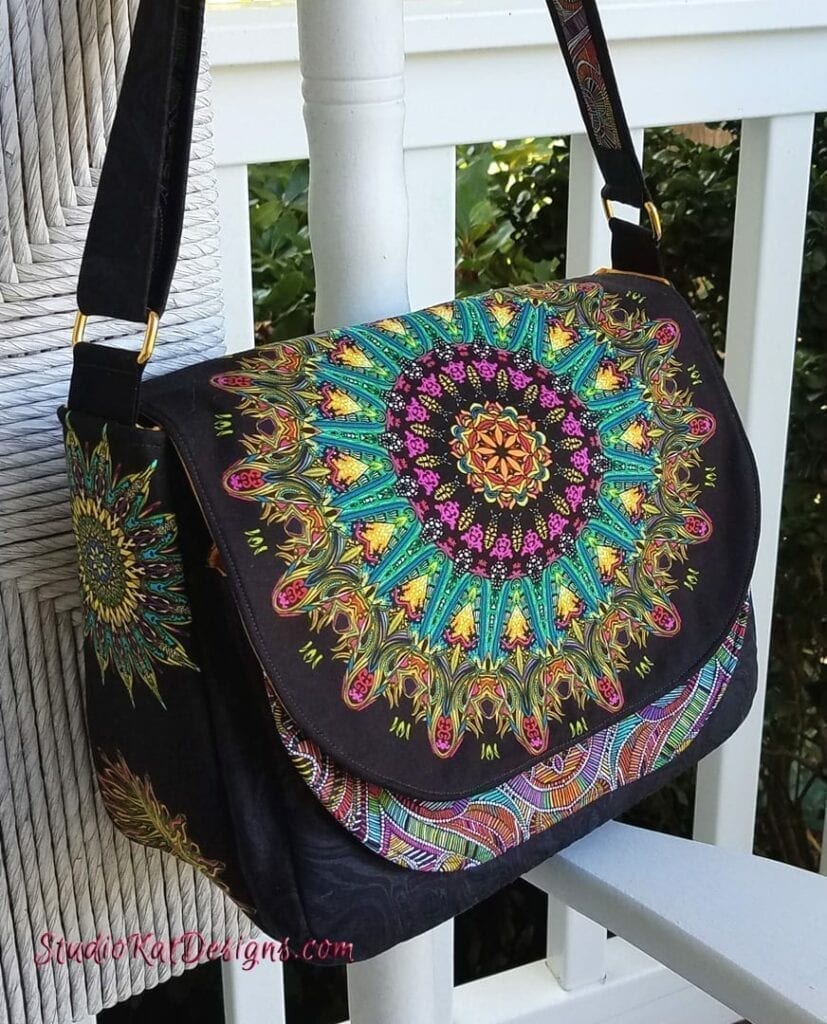 And after working with the stunning fabrics in blue (above), I worried that this colorway seemed too subdued in comparison. At first I wondered if this bag seemed too "quiet" but you know what? — The more I look at this bag the more it grows on me! It's understated to be sure in comparison to the 'blues" but it's definitely a bag I could see myself carrying on an everyday basis (and turning heads everywhere I go, right?).
"Wanderlust" by Paula Nadelstern made its debut at the fall Quilt Market in Houston and should be available in stores shortly thereafter. You might ask for it by name at your LQS and maybe let the store owner know how stupendous it looks on our Flaptastic Bag as well!?!
**********************************************************************************************
And now…. it's YOUR turn!
I'd love to know what you think of our new design in this fabroic by Paula Nadelstern? And remember, we love reading your comments and answering your questions too, so please feel free to leave your comments about these and any other aspects of this new design in the space provided below.
Check out the best sewing pins with me on Pinterest, join in on discussions or show off your work in our FaceBook Group, or get your daily sewing fix on our Facebook Business Page or get behind the scenes scoops on Instagram, and be the 1st to know about new patterns, discount codes and sample sales by signing up for our monthly newsletter.