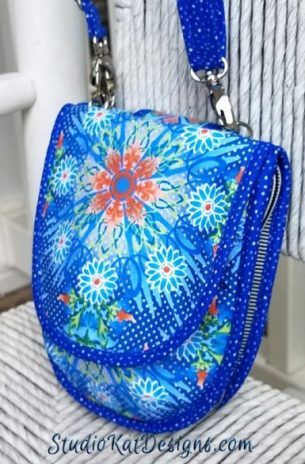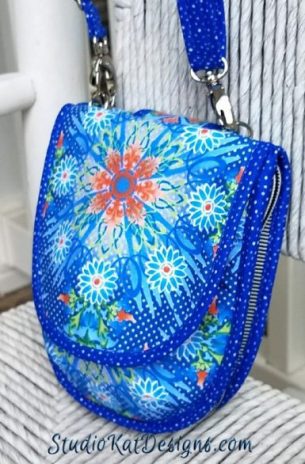 So…
at the conclusion of our last post, I was pretty much satisfied with the construction aspects of this new design. Oh, there's always minor details that need tweeking, and we'll take care of those later on in the process, but for now it's time to sit down and formalize our 1st draft of sewing instructions. That means drawing our step illustrations in Corel and transferring them, along with the 1st draft of our sewing instructions to Publisher.
And here's the deal…no matter what I do it seems that this process always ends up taking at least 2 weeks to complete, but the good news is that once I'm done I can send the testing packages out to our illustrious group of testers and that leave me with 3-4 weeks to just sew, tweek & repeat, and with that in mind, here's the 1st of what should be several samples I'll be making until such time as I can choose the all-important cover sample!
So here's a quick tour!
The main fabric for this sample is a Jason Yenter print which I wasn't totally sold on, but I thought the scale of the medallion would be just about right for the flap, and as it turns out, it was practically ideal. And as it turns out, I had what turned out to be the PERFECT blue dot fabric in my stash to use for the bias trim. How lucky is that? (Reason #52 to have an extensive collection of potential trim fabrics in your stash, right?)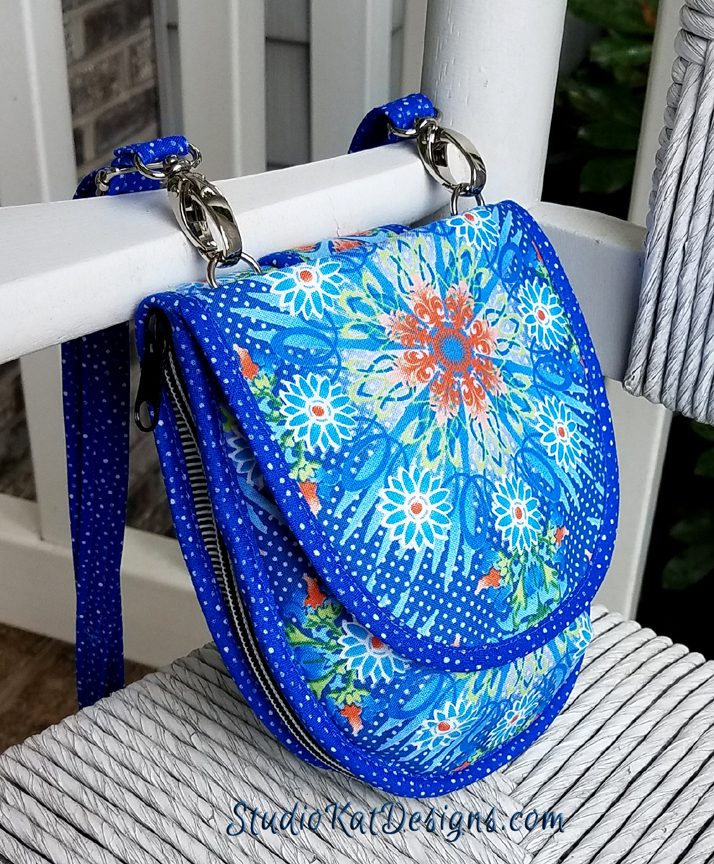 Here's a nice closeup of the Bag Front. I used one of our black & white mini-striped zippers for the main closure, proving once again that these black & white zips truly go with ANYTHING! The flap mag-snaps in place over an ample-sized pouch pocket which is the perfect place to carry your camera, keys and other moderately bulky items.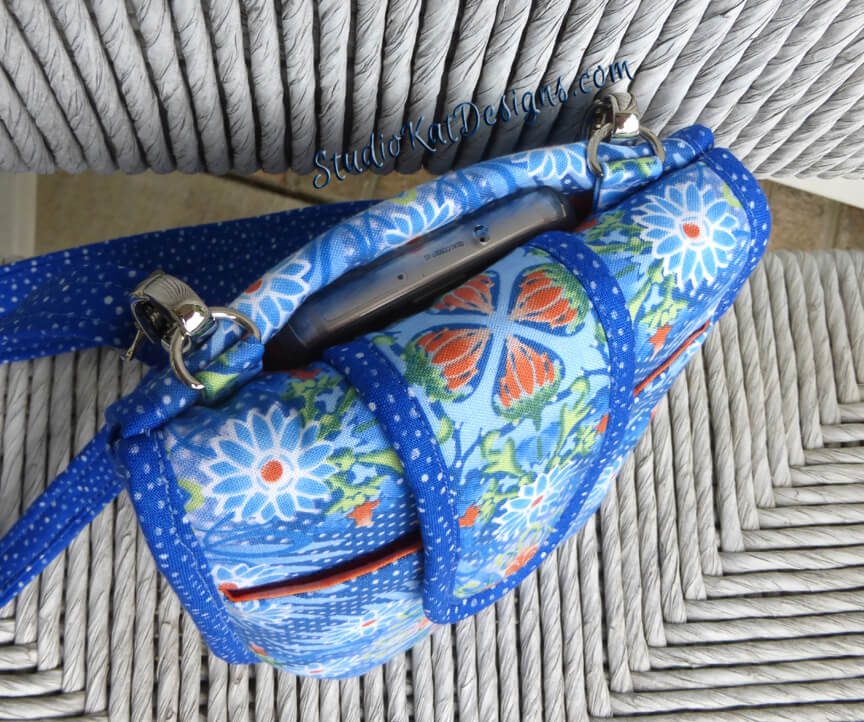 and this is an overhead shot of the mostly hidden storage area between the Bag Front and Back. I find this to be the perfect place to store your smart phone (and yes, ALL smart phones will fit). Your phone will be safe & secure in this area yet easy to hear and access it! The Back slip pocket is also visible in this picture and I like to carry my sunglasses here.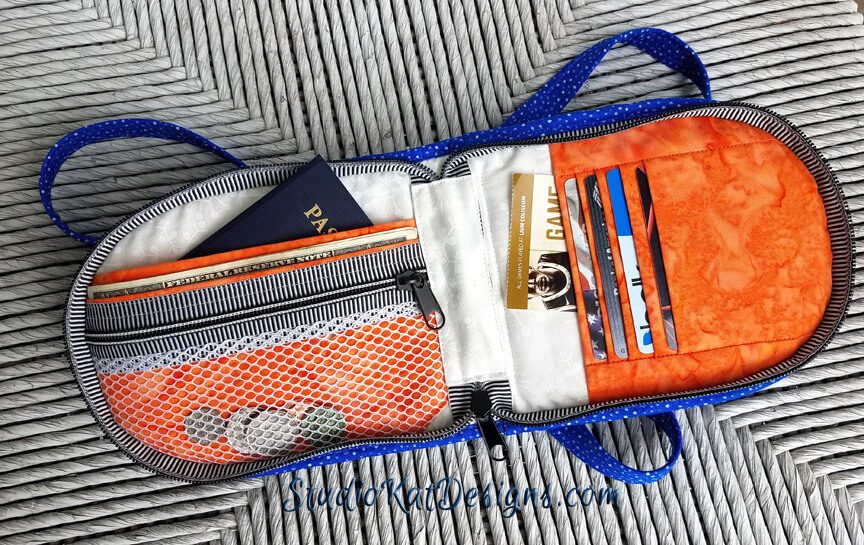 In this full-width view of the interior you can see that there is a completely functional wallet. In addition to there being a slot for currency, four card slots and a zippered coin pocket, there's also two slip pockets providing additional storage for foreign currency, a passport, tickets or foreign currency.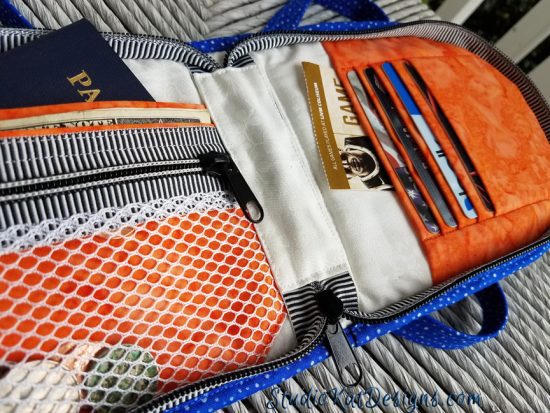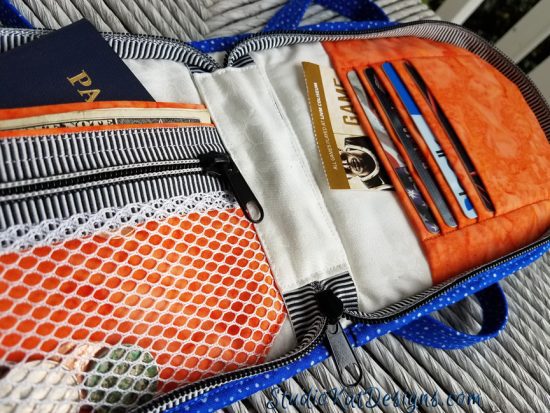 Here's a good closeup look at the Bag interior.
And now, here's a little information about the fabric I used for this sample.
Exterior– "Under the Sea Collage" from the Treasure of Nature collection by Jason Yenter for In the Beginning Fabrics.
I picked up my fabric at eQuilter.Com but the lining and contrast fabrics were items that I already had in my stash.
And now…. it's YOUR turn!
Check out the best sewing pins with me on Pinterest, join in on discussions or show off your work in our FaceBook Group, or get your daily sewing fix on our Facebook Business Page or get behind the scenes scoops on Instagram, and be the 1st to know about new patterns, discount codes and sample sales by signing up for our monthly newsletter.