So…
we just recently returned from a family trip to Disney World in Orlando, FL. The purpose of our trip was to celebrate our grandson's 5th birthday, so of course we included his mom, dad and baby sister in our plans (what can I say… they were a package deal)! We had a wonderful time and rather than commence with a glowing travelogue on the wonders of Disney (most all of which I'm sure you've heard about ad nauseum), I thought I might share an observation that occurred to me during the course of our stay.
You see our grandson has a VERY vivid imagination, and much like his mother, he is prone to taking on the persona of many of his favorite storybook and movie characters. He does however take it one step further than his mom ever did in that he dresses the part… virtually every day… no matter where he's going. (Did I mention that I'm CRAZY about this little boy?) It doesn't matter if he's going to preschool, to the grocery store, or to the climbing gym… it's a pretty sure thing that he'll going as one of his favorite super personas because then he'll have SUPER powers! 🙂
(at left) Here's Larry Boy at the dentist (even super-heroes need their teeth cleaned)
(center) I was told this was "Woody" armed to the teeth.
(at right) And did you know that SpiderMan shops at Target?
(at left) A caped crusader at the climbing gym
(center) Even pirates occasionally enjoy an outing with Mom
Our superhero requested a superhero-dress-up party for his birthday and his family agreed. (Note the cape on the baby sister.) 🙂
And get this… he's totally oblivious to any double-takes, sideways glances, or the wistful smiles and nodding heads of adults onlookers because afterall… how else would SpiderMan go shopping? And come on, would LarryBoy REALLY dress any differently just because he's going to the dentist?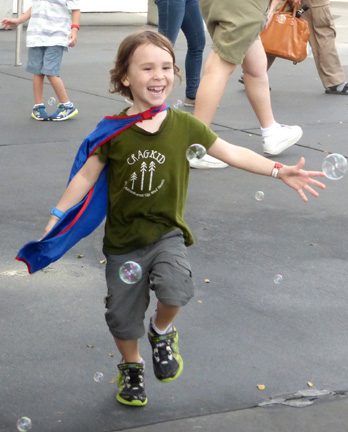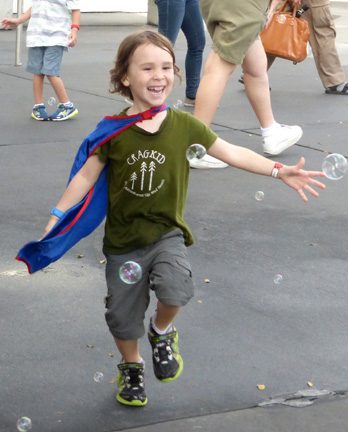 I like that he doesn't care what people think. Dressing up makes him feel good and so that's what he does. (I also admire his parents for allowing him the space to do so.)
So… true to form when we met up at the Charlotte airport for our flight to Florida, it was his SpiderMan alter-ego that showed up (his parents convinced him to leave the face hood in his carryon luggage to avoid problems at the security checkpoint). And on our first day in the park he of course appeared in a Superman shirt and cape.
He was quite naturally enthralled with the Magic Kingdom, gleefully racing from ride to ride. But it was while I was stroller-sitting in a quiet corner by myself with his slumbering baby sister, that I actually noticed that everywhere I looked I saw little miniature "characters" because it seems that nowadays every other small child comes to the Magic Kingdom in some sort of costume. I was literally surrounded by little Elsa's, Anna's, Cinderella's, Minnie Mouse's, Woody's and pirates of all shapes and sizes!
And that's when it dawned on me…no wonder he loves it here….
He's found his "tribe"…
He's amongst his "people"!
And I hope he remembers this feeling for the rest of his life because you know what? The older he gets the less likely its going to be that his "tribe" will be so easy to identify. As a matter of fact, the older he gets the more likely it will be that he and his "people" will be going to great lengths to hide who they really are or who they wish they could be, right? I hope its a long time before he realizes this. Instead, I hope that he's one of the lucky ones, the blessed ones in fact… who know where his "people" live and where he can go to be safe amongst them.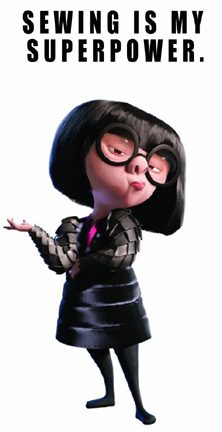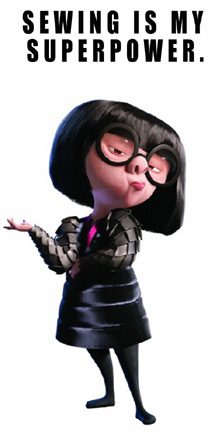 Because you know what? This is how I felt the very first time I walked out on the floor of the Quilt Market (and every subsequent time for that matter)… like I had finally found my "tribe"… totally surrounded by people who totally "get it". They may not risk ridicule by wearing their "capes out in public" but they have super powers all the same. They've all created something from nothing, nurtured that creation and perfected it and now they're releasing it to the world, all while risking rejection and devastating criticism.
It's a sweet yet peculiar feeling, to be in competition with each other… yet still be in their corner, rooting for them, wishing them well… hoping they succeed against the odds. Because that's just the way it is between members of the same tribe, am I right?
And now it's YOUR turn!
It's my hope that each and every one of you have managed to find YOUR "tribe" and that you know where YOUR "people" live, and if so, I'd love for you to share that in the space provided below. (And if you have a super power and feel like sharing what that is as well,, I would especially love that!)
And don't forget, we love comments and questions so feel free to leave those too!
************************************************************************
Check out the best sewing pins with me on Pinterest, join our Facebook discussions, get your daily sewing fix and behind the scenes scoops on Instagram, and be the 1st to know about new patterns, discount codes and sample sales by signing up for our monthly newsletter.